Scientists in Australia have identified an enzyme that could help millions of people around the world.
Rabiah Mayas, vice president of education at the Museum of Science and Industry, joins us with details on that story and others making headlines.
Find out more about each of the stories we're discussing below.
---
Scientists in Australia have identified an enzyme that could help millions of people around the world who have chronic kidney disease. 
Approximately 700 million people – or out of every 10 people on the planet — have the condition. Researchers at the University of South Australia have identified an enzyme called NEDD4-2 that they believe is critical for kidney health.
While it was known that a high-salt diet can exacerbate some forms of kidney disease, researchers did not realize until now that NEDD4-2 plays a role in promoting this salt-induced kidney damage.
"We now know that both a high sodium diet and low NEDD4-2 levels promote renal disease progression, even in the absence of high blood pressure, which normally goes hand in hand with increased sodium," said Dr. Janita  Manning.
The long-term goal is to develop a drug that can increase NEDD4-2 levels in people with chronic kidney disease to prevent kidney damage.
---
33% of Neighborhoods in Largest U.S. Cities Have Been Pharmacy Deserts
A studyfrom the University of Southern California has found that one-third of neighborhoods in the nation's largest 30 cities have pharmacy deserts that contribute to health care disparities. 
Researchers found that Black and Latino neighborhoods had far fewer pharmacies than white or diverse neighborhoods. The disparities were most pronounced in Chicago, where 1% of white neighborhoods were pharmacy deserts compared to 33% of Black neighborhoods in the South Side neighborhoods of Chatham, West Pullman and Greater Grand Crossing.
Pharmacies have become increasingly important providers of essential health care services, including COVID-19 testing and vaccinations.
---
How Discarded Ostrich Eggshells Could Help Rewrite the Timeline for Our Early African Ancestors
Ostrich eggshells could help shed new light on the movement of some of our earliest Homo sapiens ancestors in South Africa.
Ostrich eggs contain about as much protein as 20 chicken eggs, and early humans ate a lot of them. That means they often turn up in ancient garbage piles, what archeologists call middens, and now scientists believe they could help clarify the timeline on the movement of our early ancestors.
Researchers believe that by utilizing a technique called uranium-thorium dating they can accurately date ostrich eggshells dating back up to 500,000 years. And if they can accurately date the eggshells, they can create a timeline of early human settlement and migration in South Africa.
---
2020 Chicago Region Tree Census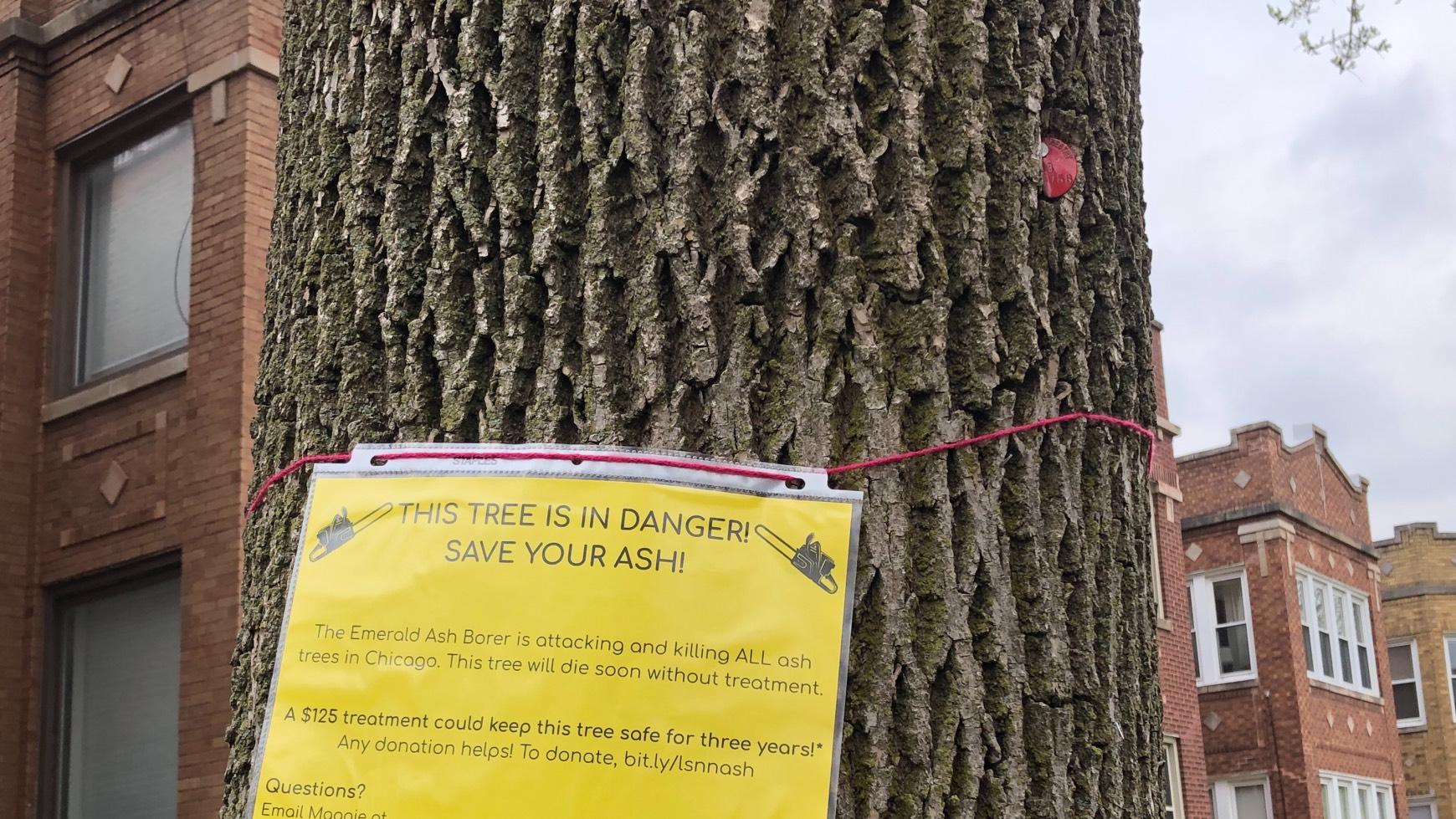 (Patty Wetli / WTTW News)
Trees provide more than $416 million in benefits to residents of the Chicago region. That's according to researchers at Morton Arboretum, which has just released the results of its 2020 tree census for the Chicago area. 
While the overall tree canopy in the seven-county Chicago region has increased, canopy has declined in the city, in part because of the impact of emerald ash borer infestation which has killed or infected some four million ash trees in the region.
---