New technology may enable those unable to speak due to stroke, accident or disease, to communicate by translating their brainwaves into computer text.
Rabiah Mayas, vice president of education at the Museum of Science and Industry, joins us with details on that story and others making headlines in the world of science.
Find out more about each of the stories we're discussing below.
---
Paralyzed Man's Brain Waves Turned into Computer Text
Researchers at UC San Francisco have developed technology that enabled a man unable to speak because of paralysis to communicate by translating his brain waves into text on a computer screen.
"To our knowledge, this is the first successful demonstration of direct decoding of full words from the brain activity of someone who is paralyzed and cannot speak," said Dr. Edward Chang, a neurosurgeon at UCSF and the senior author of the study. "It shows strong promise to restore communication by tapping into the brain's natural speech machinery."
Each year, thousands of people lose the ability to speak due to stroke, accident or disease. Researchers hope that with further development, the approach used for this study could one day enable these people to fully communicate.
---
Engineers 3D Print a Soft Robotic Hand That Can Play Nintendo
University of Maryland researchers have 3D printed a soft robotic hand that is agile enough to play Nintendo.
Soft robotics centers on creating new types of flexible, inflatable robots that are powered using water or air rather than electricity. The inherent safety and adaptability of soft robots could be especially useful for applications like prosthetics and biomedical devices, according to researchers.
Until now, the problem has been controlling the fluids that make these robots move, but 3D printing enabled the soft robots to be created in a single step.
Researchers are making their design files free to all.
"It is our hope that this open-source 3D printing strategy will broaden accessibility, dissemination, reproducibility, and adoption of soft robots with integrated fluidic circuits and, in turn, accelerate advancement in the field," said Ryan Sochol, assistant professor of mechanical engineering, who led the research team.
---
Missing Out on Preventative Care
Disruption caused by the COVID-19 pandemic has meant that many women have missed important preventative health checks.  
A study by health care researchers at the University of Michigan Institute for Healthcare Policy and Innovation looked at screenings for breast cancer, cervical cancer and sexually transmitted infections (STI), as well as two types of birth control.
The study found that adult women covered by Michigan's largest private health insurer were 20% to 30% less likely to receive these services in 2020 than in 2019.
A drop in services was expected due to pandemic mitigation measures that closed many clinics, but even after they reopened there was no increase in people utilizing their services.
"This recovery to baseline levels, but not above them, means a group of women missed these services all year. The question is, what will that mean for them over the longer-term?" says Dr. Nora Becker, the lead author of the study.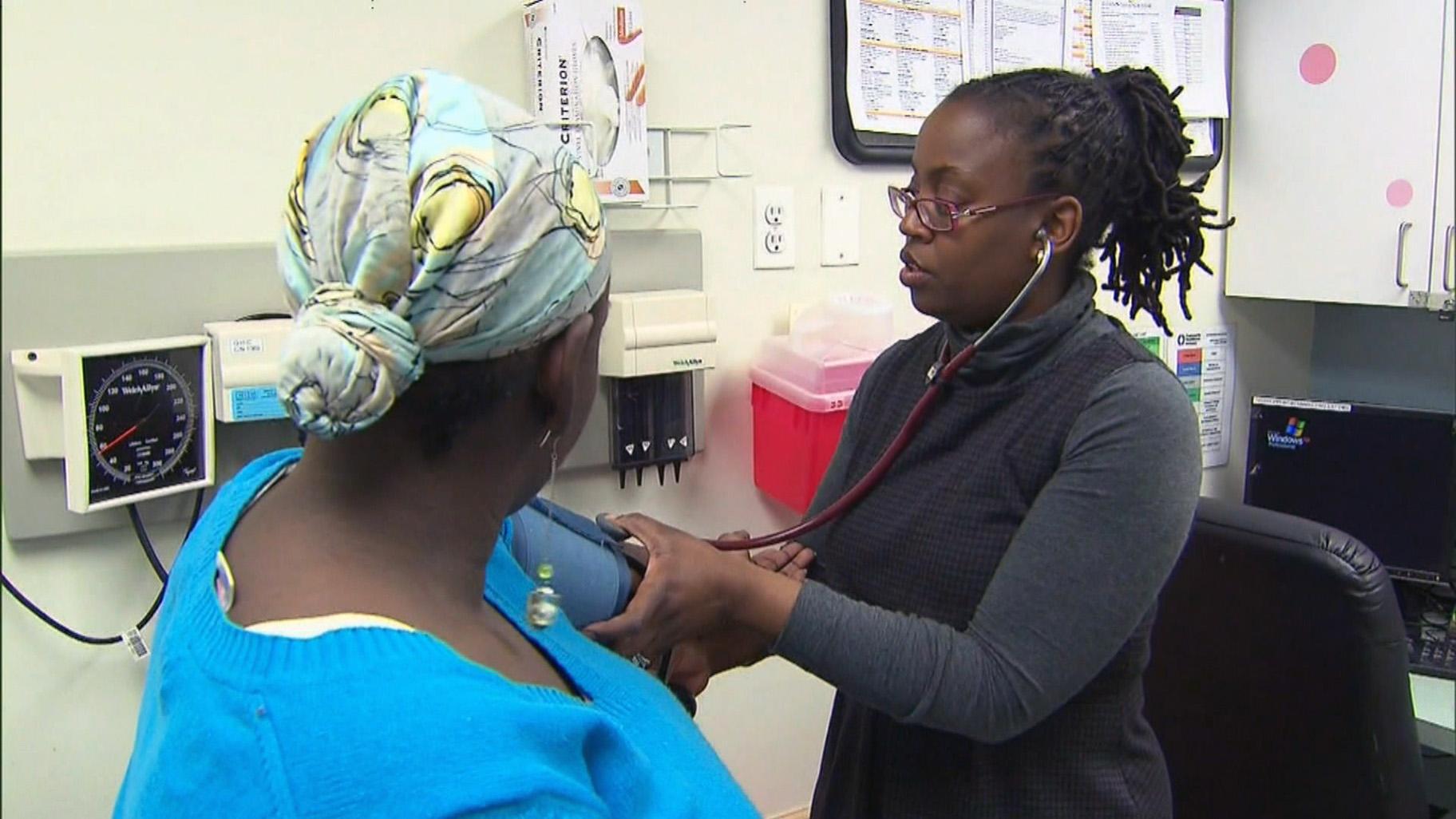 In this file photo, a patient gets her blood pressure checked. Disruption caused by the COVID-19 pandemic has meant that many women have missed important preventative health checks. (WTTW News)
Snakes as Radiation Monitors
A decade after a massive earthquake and tsunami triggered a catastrophic meltdown at a nuclear power plant in Fukushima, Japan, researchers have found that radioactive contamination in the area can be measured through its resident snakes.
The University of Georgia team that conducted the research found that the snakes' limited movement and close contact with contaminated soil made them ideal radiation monitors.
"Our results indicate that animal behavior has a large impact on radiation exposure and contaminant accumulation," said Hanna Gerke, an alumna of UGA's Savannah River Ecology Laboratory and the Warnell School of Forestry and Natural Resources. "Studying how specific animals use contaminated landscapes helps increase our understanding of the environmental impacts of huge nuclear accidents such as Fukushima and Chernobyl."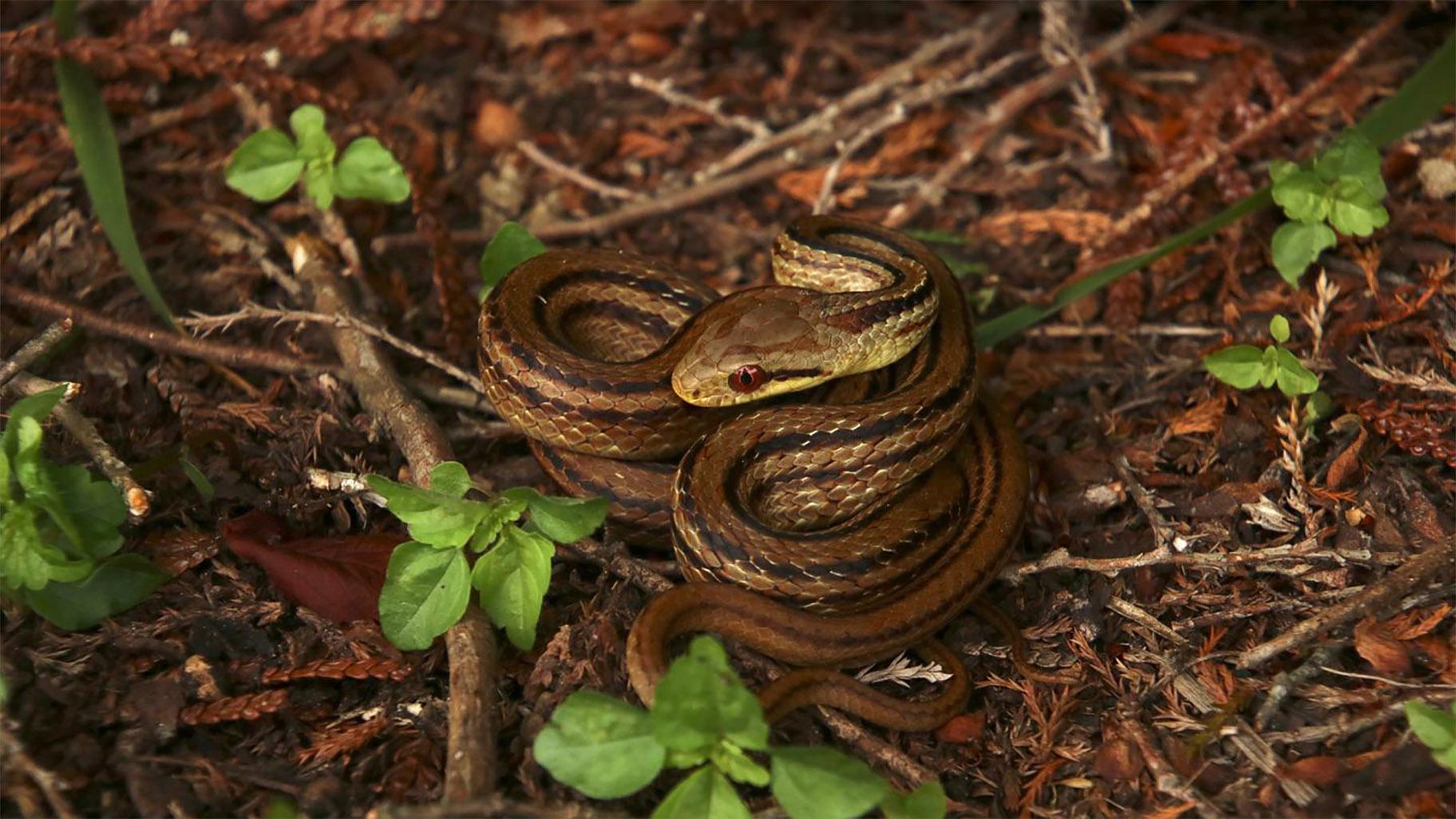 A photograph of a rat snake. Nonvenomous, rat snakes are an abundant species in Japan, and researchers found the snakes are good indicators of radiation in the area. (Courtesy of Hanna Gerke)