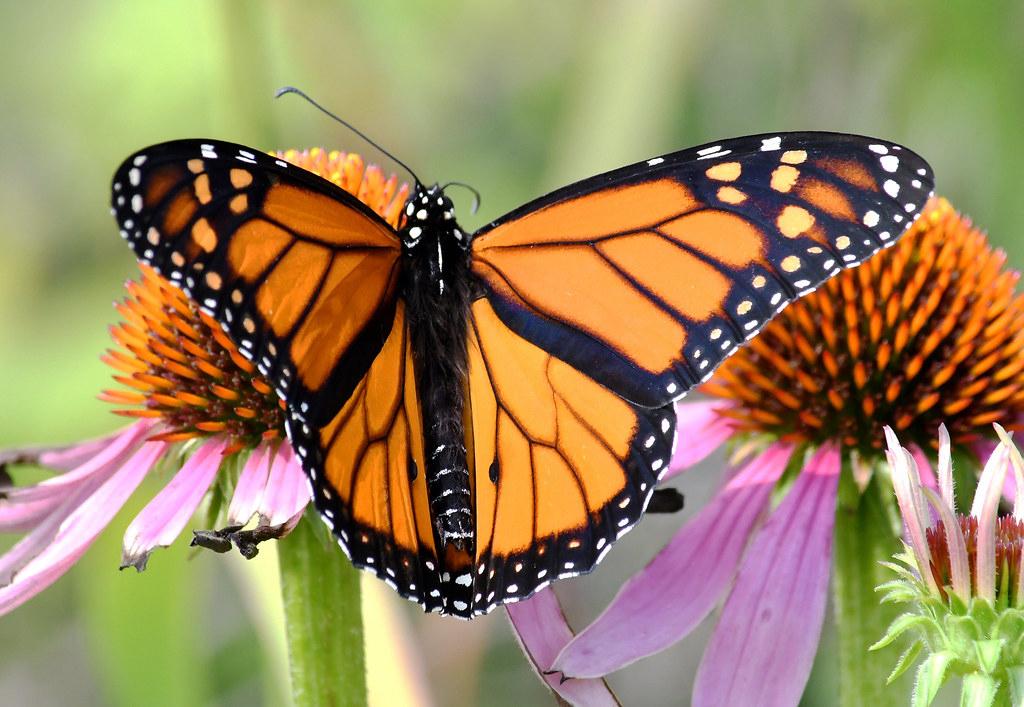 A male monarch butterfly (Jim Hudgins / U.S. Fish and Wildlife Service)
You've likely heard of the monarch butterfly, Illinois' iconic state insect that relies on milkweed. You've probably seen one of the orange-and-black beauties too, even as populations have declined in recent decades due to habitat loss.
But did you know that there are more than 20 different butterfly species in the Chicago area alone, and about 100 species that call Illinois home?
With warmer days ahead (the cold-blooded insects can fly in mild to hot temperatures), it's the ideal time to explore natural areas for a glimpse of this colorful sign of summer.
Here are 10 spots in and around Chicago for butterfly watching.
---
1. North Park Village Nature Center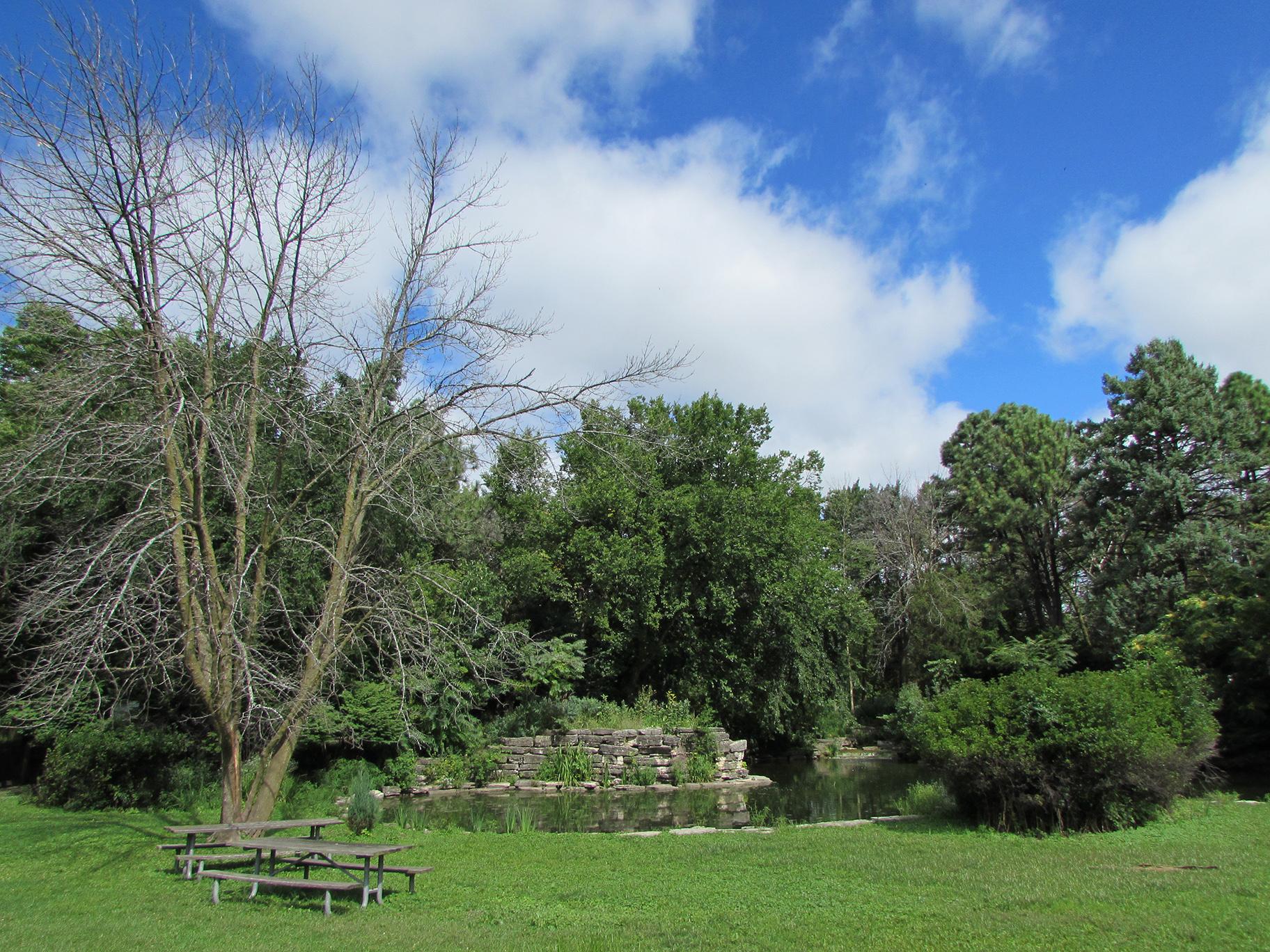 The rock garden at the North Park Village Nature Center (Richard Bartlaga / Flickr)
It was the wild onions growing in the wet woods near North Park Village that inspired Native Americans to call the area "the land of the stinking onion," which European settlers later translated to "Chicago."
Over time, the home of those smelly vegetables turned into what is now the North Park Village Nature Center, a 58.5-acre preserve where you can find at least 20 different species of butterflies, according to data collected by the Illinois Butterfly Monitoring Network.
Wind through the nature preserve's varying habitats – woodland, wetland, prairie and savanna – and you're likely to spot at least a few.
---
2. Humboldt Park Bird and Butterfly Sanctuary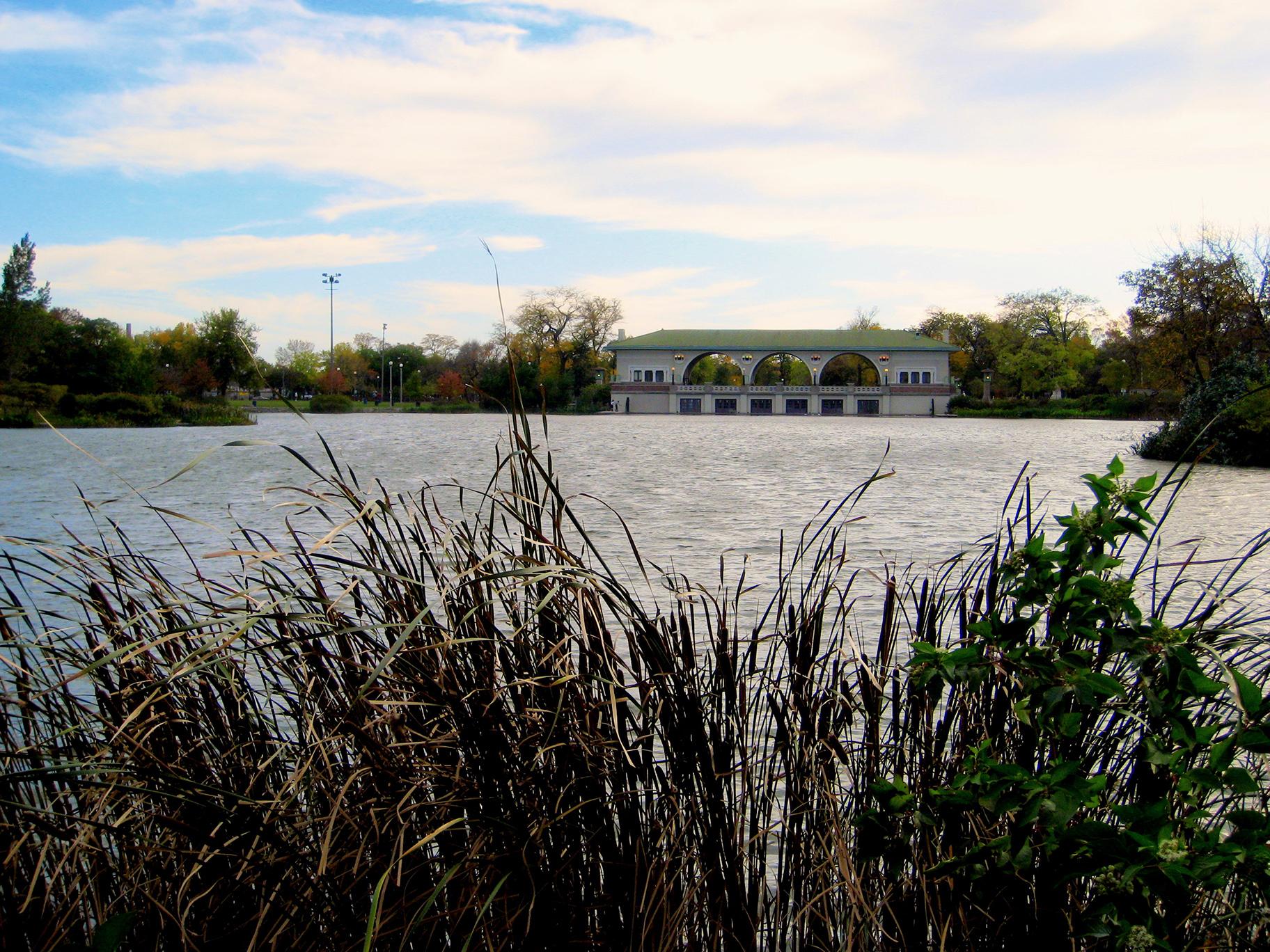 The lagoon and boathouse at Humboldt Park (Peter Fitzgerald / Wikimedia Commons)
Prominent prairie school landscape architect Jens Jensen envisioned Humboldt Park's formal garden as a true community garden created for "those who have no other gardens except their window sills."
The garden has lived up to Jensen's expectations, both for human guests and other creatures visiting the park. Amid its semicircular flower beds featuring roses and perennials and its reflecting pool, the garden is known for attracting butterflies and dragonflies, along with a range of migrating birds, according to the Chicago Audubon Society.
---
3. Nature Boardwalk at Lincoln Park Zoo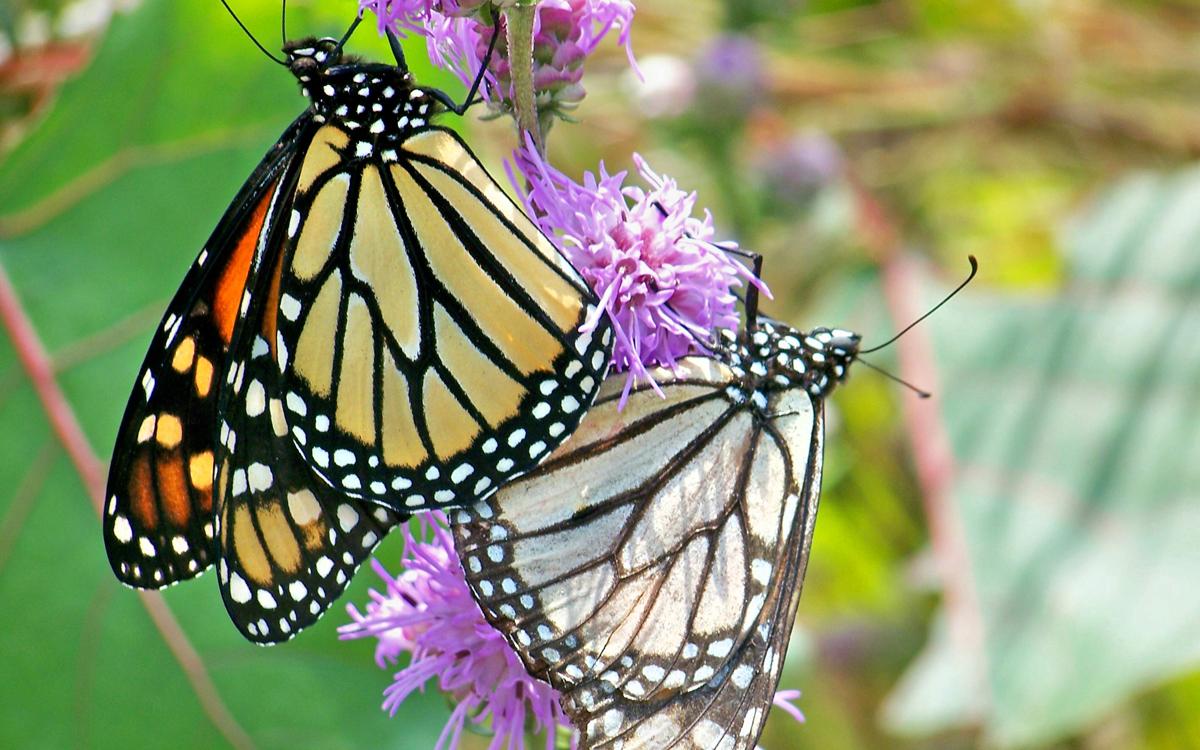 Monarch butterflies at Lincoln Park Zoo's Nature Boardwalk (Courtesy Lincoln Park Zoo)
Lincoln Park Zoo designed its Nature Boardwalk to serve as a "living laboratory," a natural ecosystem where experts and novices alike can study native birds, frogs, fish, turtles and other creatures – including butterflies.
In recent years, teens in the zoo's Research Apprentice Program have conducted butterfly biodiversity surveys examining the types of butterflies found at the Nature Boardwalk.
Among the species documented by the volunteers are the monarch, viceroy, cabbage white, orange and clouded sulphur, red admiral, spring azure, black swallowtail, buckeye and painted lady. And that's just to name a few!
---
4. Powderhorn Marsh and Prairie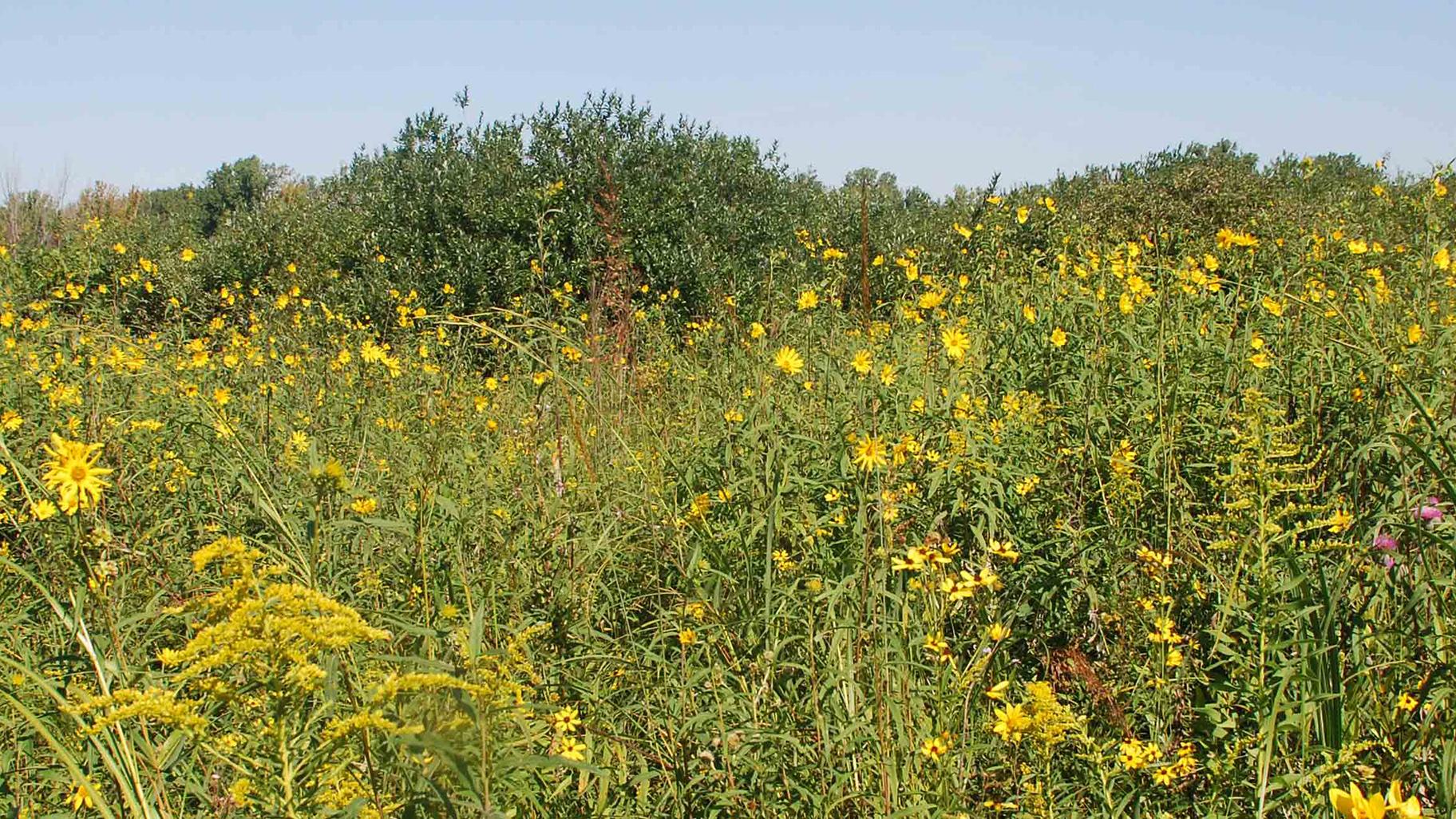 Powderhorn Lake Forest Preserve features 192 acres of woodland, prairie and wetland. (Courtesy Forest Preserves of Cook County)
Chicago's Far Southeast Side is perhaps best known for its legacy of steelmaking plants and heavy industry, but the area also offers a number of natural escapes.
One of those places is Powderhorn Marsh and Prairie, part of the 192-acre Powderhorn Lake Forest Preserve overseen by the Forest Preserve District of Cook County.
The site features woodland, prairie and wetland habitats reflecting the "ecological richness" that has survived in pockets across the industrialized area.
It's also a popular home for butterflies: Volunteers with the Illinois Butterfly Monitoring Network found at least 15 different butterfly species there last year.
---
5. Montrose Point
The Bird and Butterfly Sanctuary at Montrose Point. (Louise Clemency / U.S. Fish and Wildlife Service)
Known by bird enthusiasts as the best location in Illinois to observe the spring migration made by millions of birds through Chicago, this 13-acre habitat is also a great spot to see a smaller version of flying creature.
IBMN's monitors spotted at least 14 different butterfly species last year at Montrose Point, which since the late 1990s has featured Eurasian grasses, common milkweed (that's for you, monarchs) and thistle.
You'll even find a sign here designating the location as a "Bird & Butterfly Sanctuary."
---
6. Rainbow Beach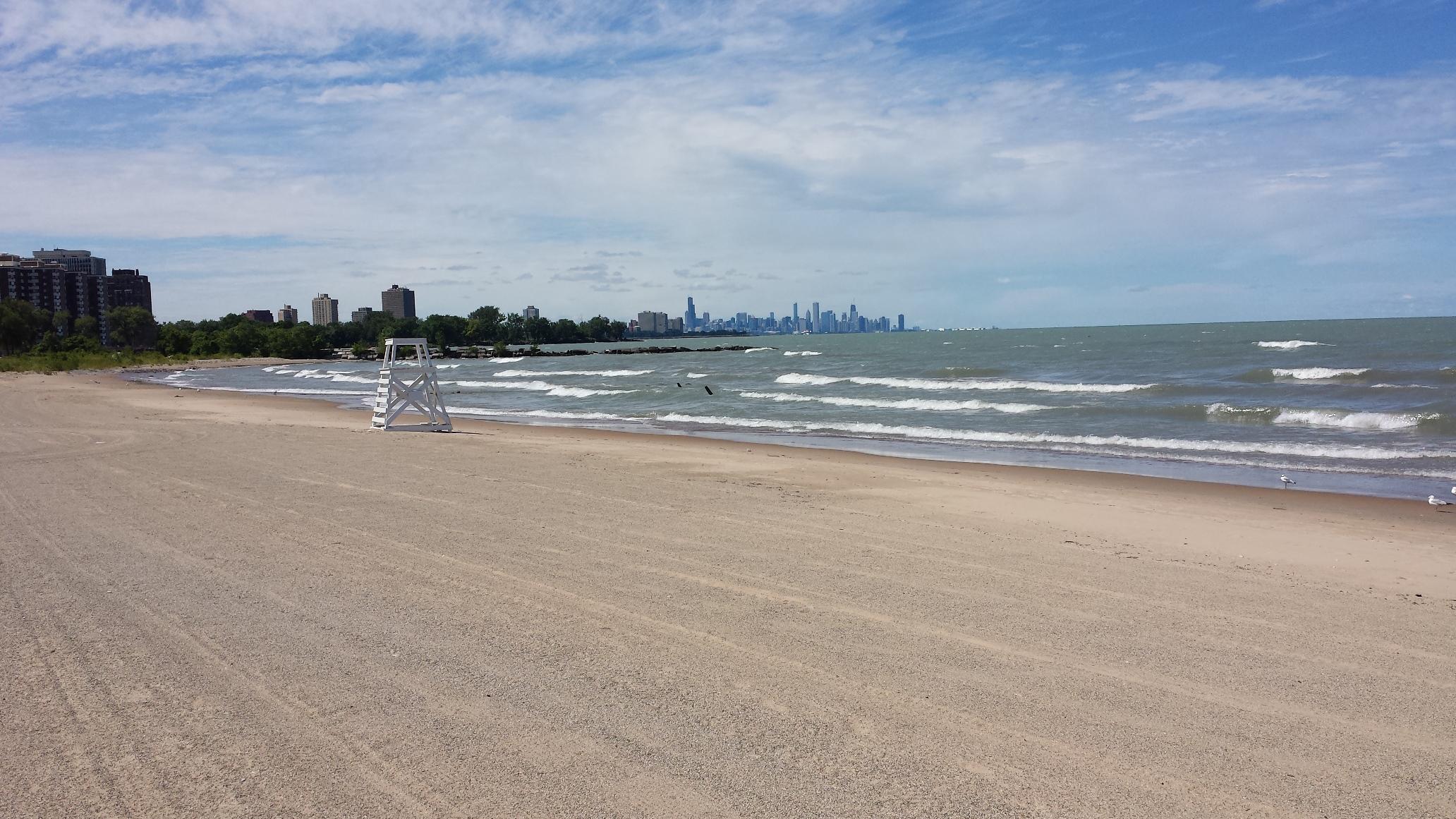 Rainbow Beach on the South Side (Steven Kevil / Wikimedia Commons)
Like Montrose Point, South Chicago's Rainbow Beach and Park is managed and preserved as a natural area – in this case, by the Chicago Park District – making it a popular destination for butterflies and other insects.
Named for the U.S. Army's 42nd Rainbow Division that fought in World War I, Rainbow Beach and Park started as two separate city beaches that were consolidated in 1959, when the Park District began leasing the site from the city.
In addition to spotting butterflies, visitors here are also treated to magnificent views of the lakefront and skyline.
---
7. Peggy Notebaert Nature Museum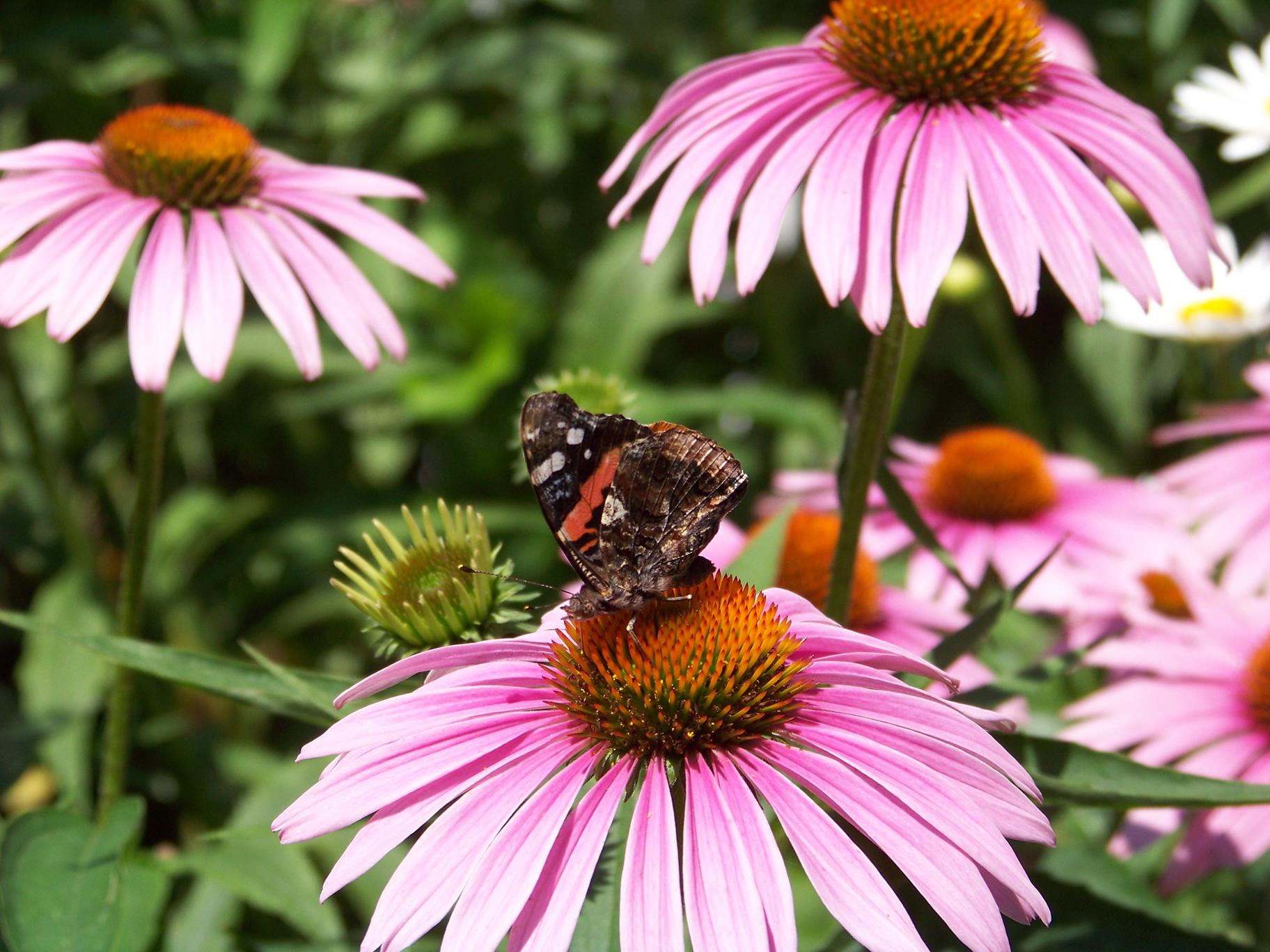 (Courtesy Peggy Notebaert Nature Museum)
One of the best – if not the best – butterfly viewing spots in Chicago is the Peggy Notebaert Nature Museum in Lincoln Park.
Visitors can start in the museum's signature exhibit, the Judy Istock Butterfly Haven, which regularly features more than 40 species of butterflies – and about 1,000 butterflies in total. Although some butterflies are only there for a short time, in any given year, more than 100 butterfly species take flight in the exhibit.
Bonus: Every day at 2 p.m., the museum hosts a First Flight Butterfly Release in the exhibit, during which visitors watch as newly emerged butterflies and moths take flight for the first time. 
After exploring the Butterfly Haven, guests can head outside to Nature Trails, a nearly one-third mile trail that serves as the museum's largest permanent exhibition. (Note: You don't have to enter the museum to access Nature Trails.) During warmer months, a stroll along this interactive trail is sure to turn up one or two monarchs, painted ladies or some of the other butterfly species found most regularly in Chicago.
---
8. Chicago Botanic Garden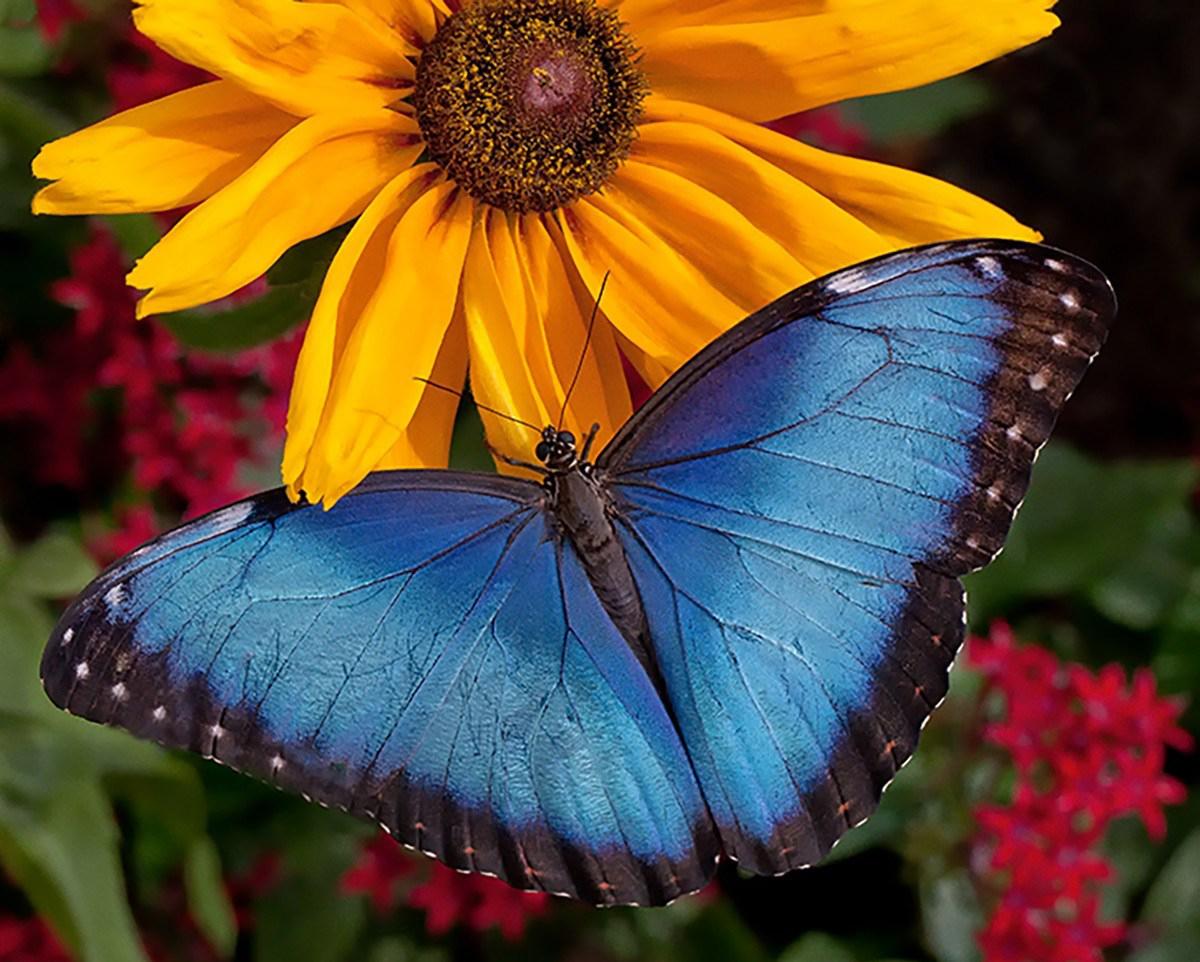 Brazilian butterflies at the Chicago Botanic Garden (Courtesy Chicago Botanic Garden)
Chicago's suburbs provide plenty of spots where you're likely to spot some butterflies.
Located in north suburban Glencoe, the Chicago Botanic Garden is high on the list for butterfly fans. Its ongoing Butterflies & Blooms exhibition allows visitors to immerse themselves in a habitat filled with hundreds of live butterflies. Spend some time in the exhibit's 2,800-square-foot white mesh enclosure and you'll see up to 500 butterflies during any one visit.
The exhibit, which runs through Sept. 2, features butterflies native to South America, Asia, Africa and North America, including some native to Illinois.
---
9. Bluff Spring Fen
Bluff Spring Fen (Courtesy Forest Preserves of Cook County)
Like Powderhorn Marsh and Prairie on Chicago's Southeast Side, Elgin's Blue Spring Fen is a treasure amid a host of industrial neighbors.
Once a dumping site and gravel quarry itself, the site is named for its rare fen, a classification of wetland supported by mineral-rich springs. The spring water here stays at a constant 50 degrees, allowing streams to flow yearround throughout the fen's 160 acres of rollings hills, prairies, savannas and woodlands. This makes the site home to an unusual collection of plants and animals suited for its specific conditions.
Volunteers have counted nearly 60 butterfly species at Bluff Spring Fen, along with 450 plant species, 20 species of dragonflies and almost 100 migratory and nesting bird species.
Note: Be sure to leave your dog and bike (and horse, if you have one) at home – they are not allowed as part of an effort by the Forest Preserves of Cook County to preserve the fen for wildlife.
---
10. Lyman Woods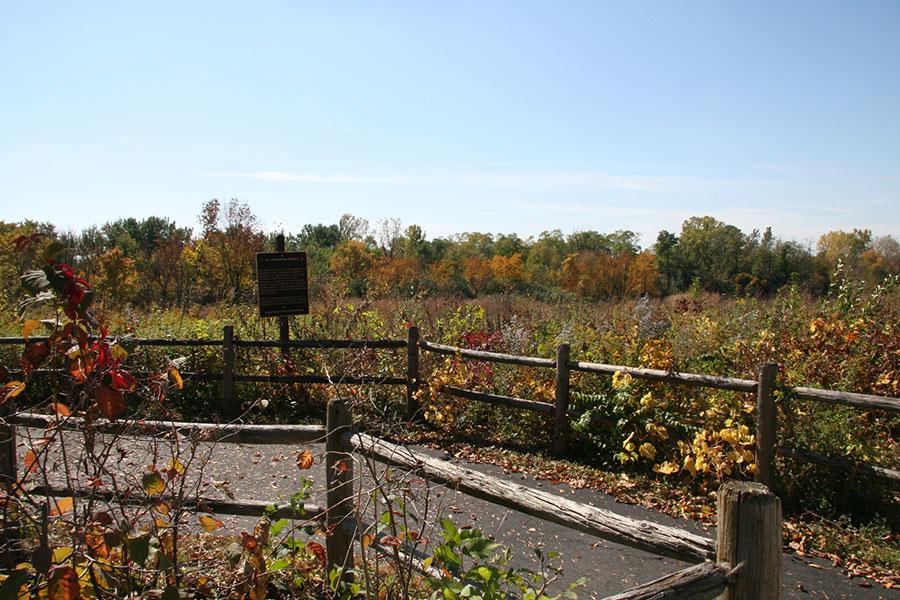 Lyman Woods in Downers Grove (Courtesy Downers Grove Park District)
Highlighted by a 19-acre oak woods that has stayed untouched since it was purchased by the Lyman family in 1839, Lyman Woods is home to more than 300 species of native plants, in addition to a handful of plant species that are classified as rare in the Chicago area.
This 150-acre landscape of oak woods, prairie and marsh habitat is also occupied by at least 24 different butterfly species, according to the Illinois Butterfly Monitoring Network's latest survey. Visitors will find the flying insects in a butterfly garden near the Woods' Interpretive Center, along with in outdoor rain gardens.
Contact Alex Ruppenthal: @arupp | [email protected] | (773) 509-5623
---
Related stories:
Taking Flight with 30 Years of the Illinois Butterfly Network
UIC Leads National Initiative to Help Struggling Monarch Butterflies
Illinois Lawmakers Pass Bill to Protect Monarch Butterfly Habitat