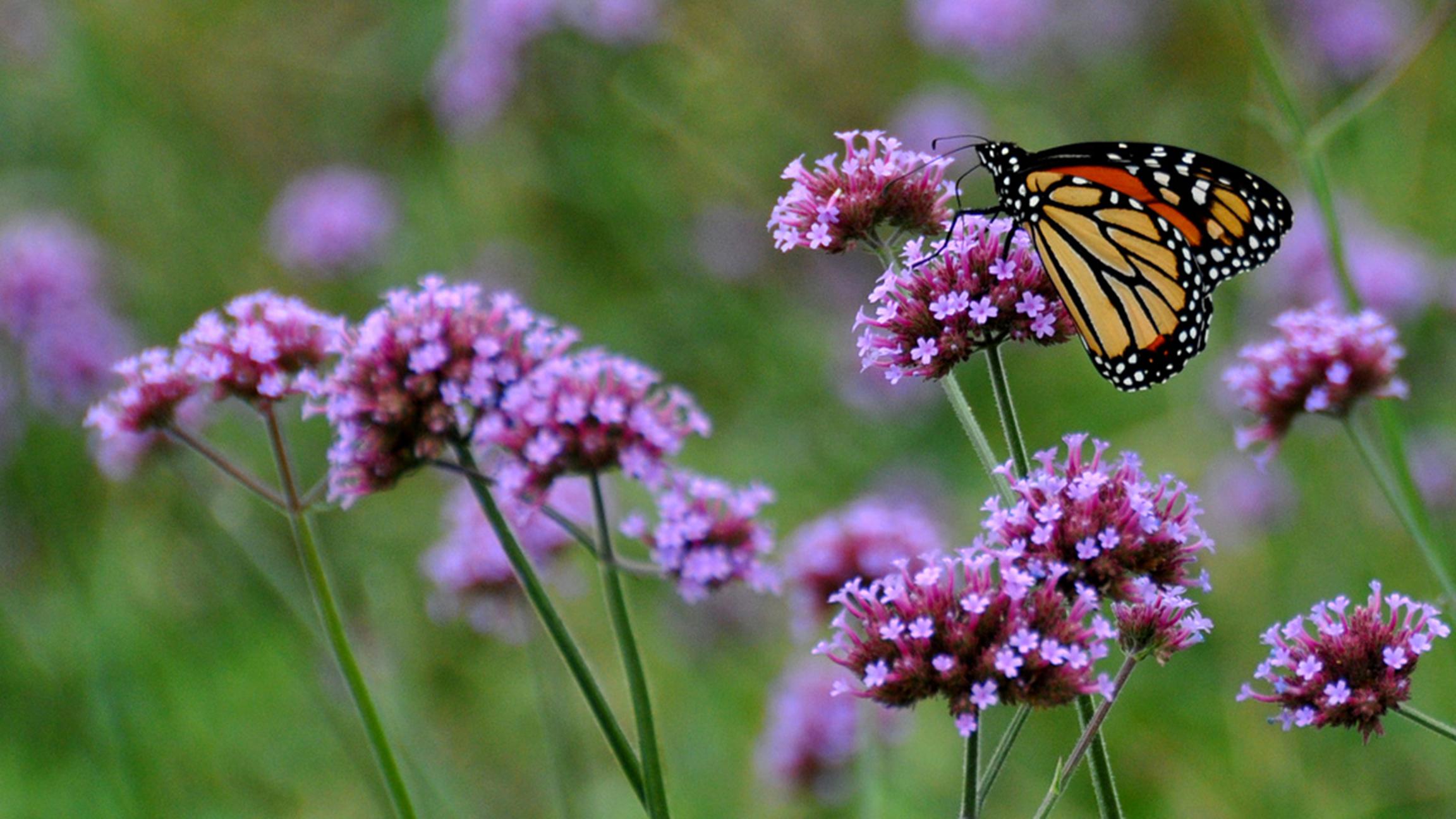 The population of the monarch butterfly -- seen here in Chicago's Grant Park -- has declined by more than 80 percent over the past two decades. A 2016 study claims the decline of milkweed plants in the Midwest is a contributing factor. (Oriol Gascón i Cabestany / Flickr)
The past two decades have been rough on monarch butterflies, which have experienced a population decline of more than 80 percent during that time. But there is now some good news for these iconic orange-and-black insects.
Earlier this week, the Illinois Senate approved a bill that would prohibit counties and cities from classifying milkweed as a noxious or exotic weed, a designation that prevents it from being planted in those areas. Milkweed is the only source of food for monarch larvae, and despite being native to Illinois, the plant has started to disappear from the state's farmland because of the use of herbicides on crops.
House Bill 685 was proposed by state Rep. Anna Moeller, D-Elgin, in response to several communities designating milkweed as a noxious or exotic weed.
The bill, which passed the House in March, does not go beyond the restriction on classifying milkweed, but supporters say it would allow more people to grow milkweed because the plant would no longer be banned in certain areas.
The bill now sits on Gov. Bruce Rauner's desk waiting for approval. 
"Milkweed is labeled a weed because it's something that in the past was a really prolific plant," said Jen Walling, executive director of the Illinois Environmental Council, which supports the bill. "Farmers had some issues with [milkweed]. But because of habitat changes, it's not a noxious weed anymore."
For monarchs, the plant remains vital to their survival, serving as the final landing spot for the butterfly's epic migratory journeys. 
The annual migration of monarch butterflies from the northern U.S. to Mexico and back has been called "one of the most spectacular natural phenomena in the world" by scientist Lincoln Brower, one of the world's top experts on the species.
Every fall, monarchs east of the Rocky Mountains fly to mountain areas in Mexico to roost in large, crowded clusters. According to the U.S. Forest Service, some travel as far as 3,000 miles to reach the mountainous oyamel fir forest, which has a moist, cool climate that keeps the butterflies from drying out or freezing. The distance covered by monarchs during migration distinguishes them from any other butterfly species.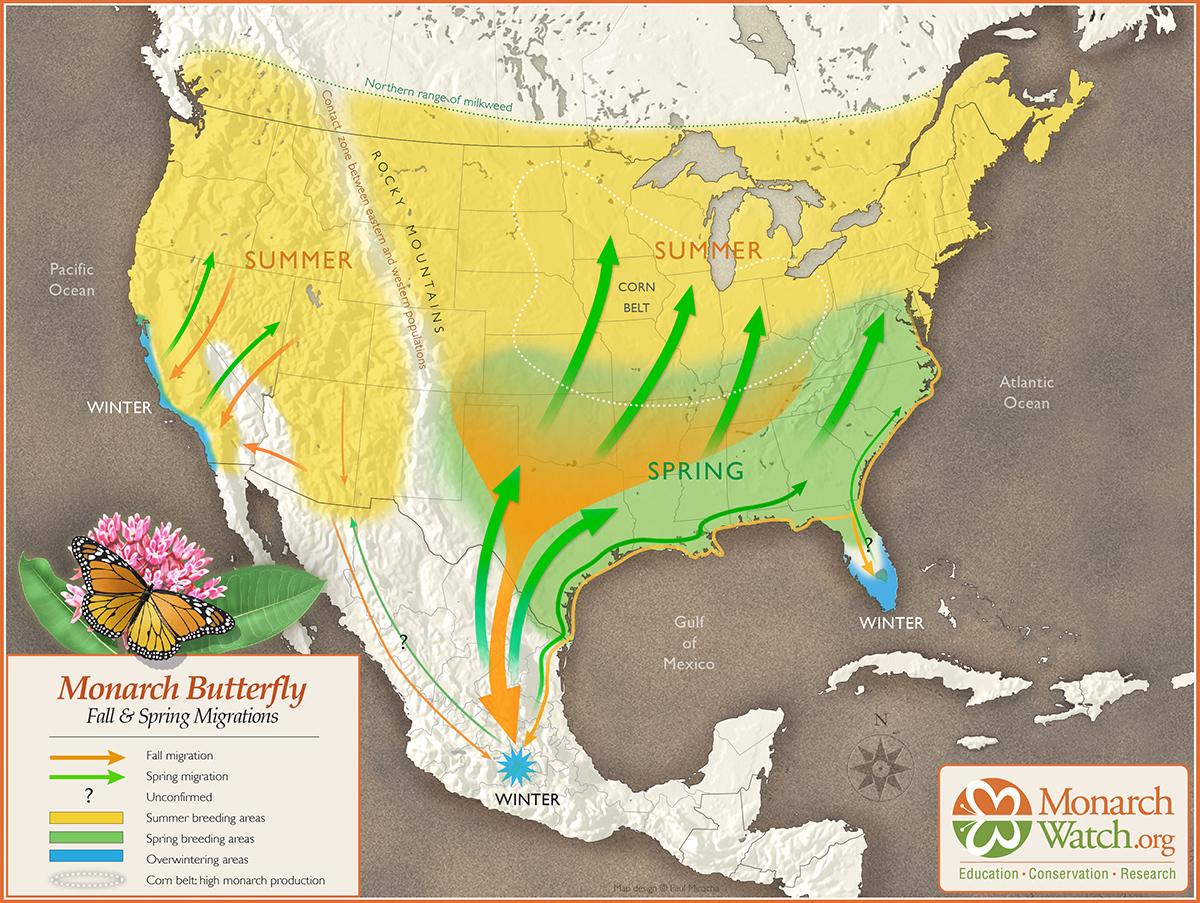 Monarch butterfly migratory patterns in the U.S. and Mexico (Courtesy MonarchWatch.org)
By March, monarchs begin their trip back north, with at least five generations of monarchs participating in the annual migration. Many of them land in the Midwest, which is prime breeding territory for monarchs.
But this 1,500-mile journey is becoming increasingly perilous due to a number of environmental factors, including climate change, unintentional exposure to insecticides and herbicides and massive habitat loss, i.e. the decline of milkweed.
Midwestern states were previously home to large numbers of milkweed plants. But the increased use of herbicides to grow genetically modified corn and soybeans has taken a hit on the plants. Today, five of Illinois' native milkweed species are considered endangered, and one is listed as threatened.
Earlier this year, Illinois designated milkweed as its state wildflower in an effort to raise awareness of the plant's importance for monarchs, the state's official insect.
"Now, it only makes sense that we back that up by making sure everyone who wants to plant milkweed is able to," said Lonnie Morris, a volunteer with the Illinois Sierra Club who pitched the idea for the bill, in a press release.
Illinois is among the states with the highest number of acres populated by monarchs during their breeding season. (U.S. Department of Agriculture)
A 2016 study from the U.S. Geological Survey predicted that monarch butterflies have an 11 to 56 percent chance of quasi-extinction over the next 20 years. Quasi-extinction occurs when a species has so few surviving individuals that population recovery is considered impossible.
The study also gave further support to the link between monarchs' shrinking population and the decline in milkweed plants.
Adult monarchs will only lay eggs on milkweed, the sole food source for monarch caterpillar larvae. The plant also offers protection: caterpillars ingest a toxic steroid from milkweed that is distasteful to predators like birds or mice.
"Milkweeds are a native plant species to Illinois, and at a time when pollinator habitat is being seriously threatened, it's vital that we plant more milkweed, not ban it," Moeller said in a press release.
In addition to the milkweed bill that awaits Rauner's signature, monarchs are currently under consideration for protection under the federal Endangered Species Act.
Contact Alex Ruppenthal: @arupp | [email protected] | (773) 509-5623
---
Related stories: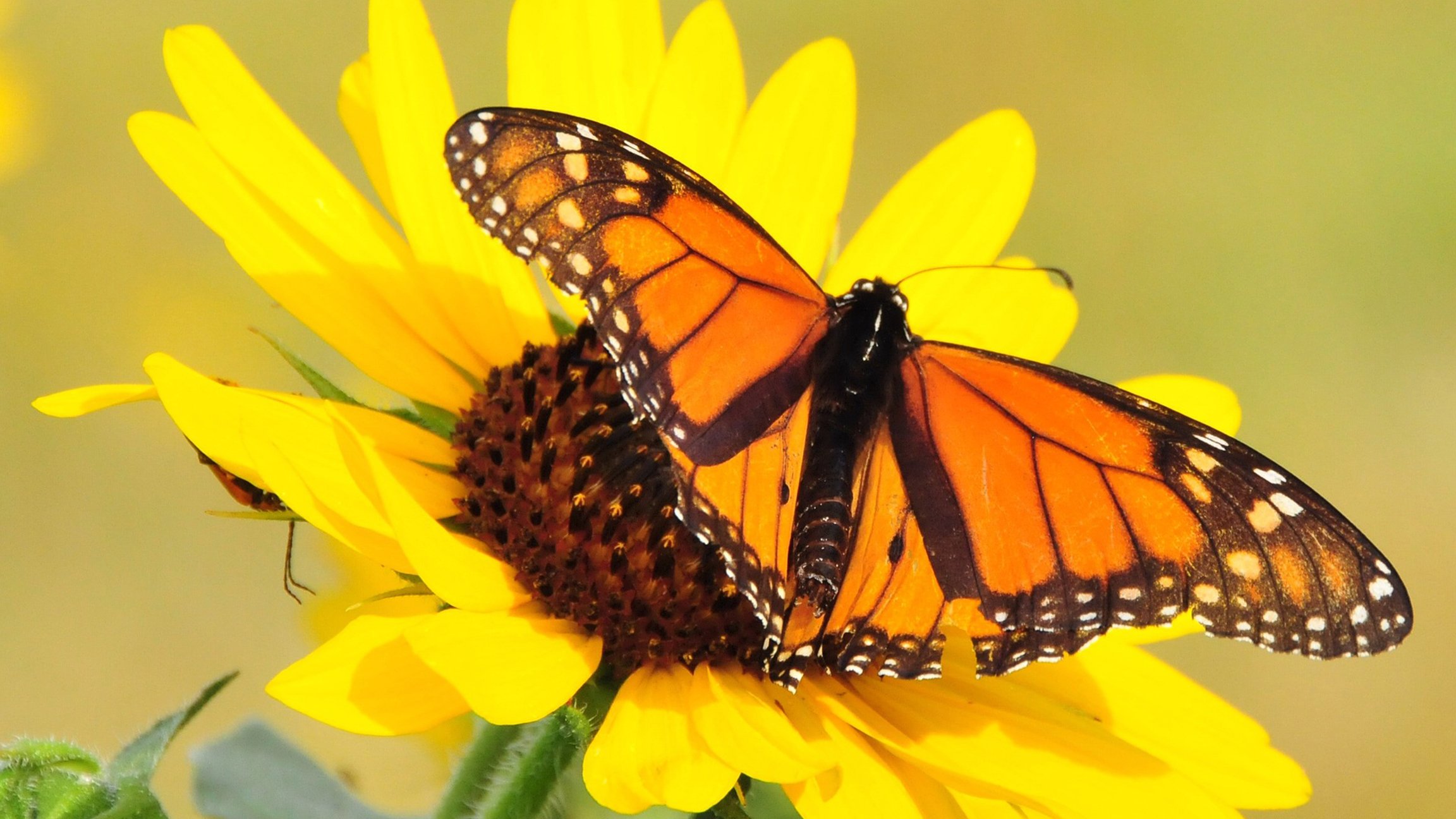 In Pilsen, Monarch Butterflies a Source of Joy and Education
Sept. 21: How a Chicago community organization cultivates the scientific and cultural aspects of monarch butterflies.
---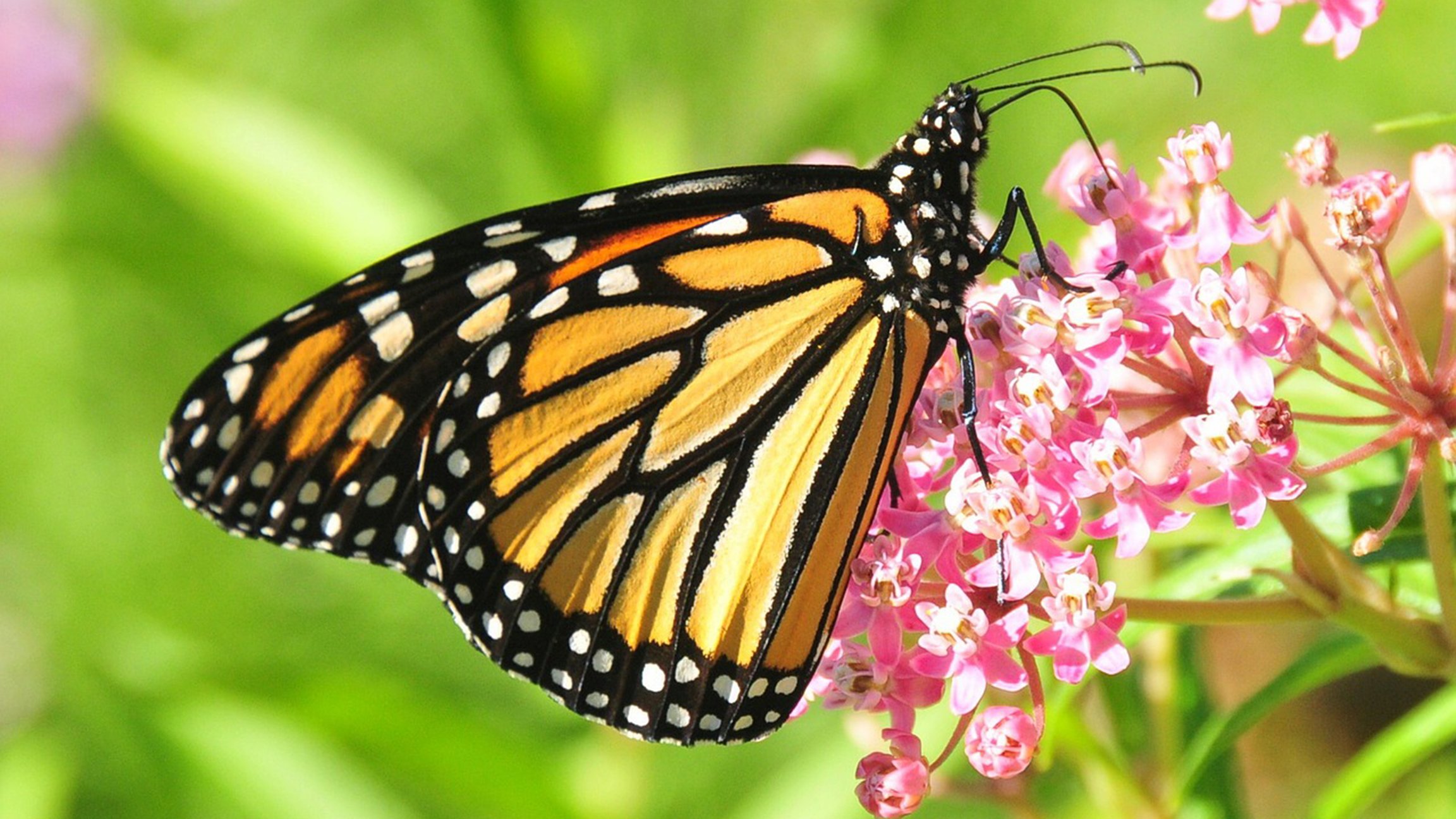 Urban Nature: 'Can Cities Save the Monarch?'
May 15: The monarch butterfly's remarkable migration is in peril. Its habitat has been decimated by rapid urbanization and changing agricultural practices. Could cities come to the rescue?
---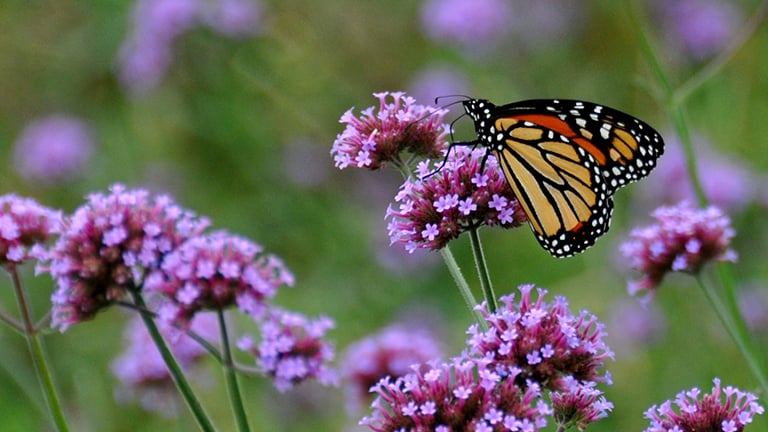 Save the Monarch Butterfly: Plant Milkweed
April 12, 2016: Their annual migration from North America to Mexico has been called "one of the most spectacular natural phenomena in the world," but the monarch butterfly is not only in decline – it's closer to extinction than previously thought, research shows.
---