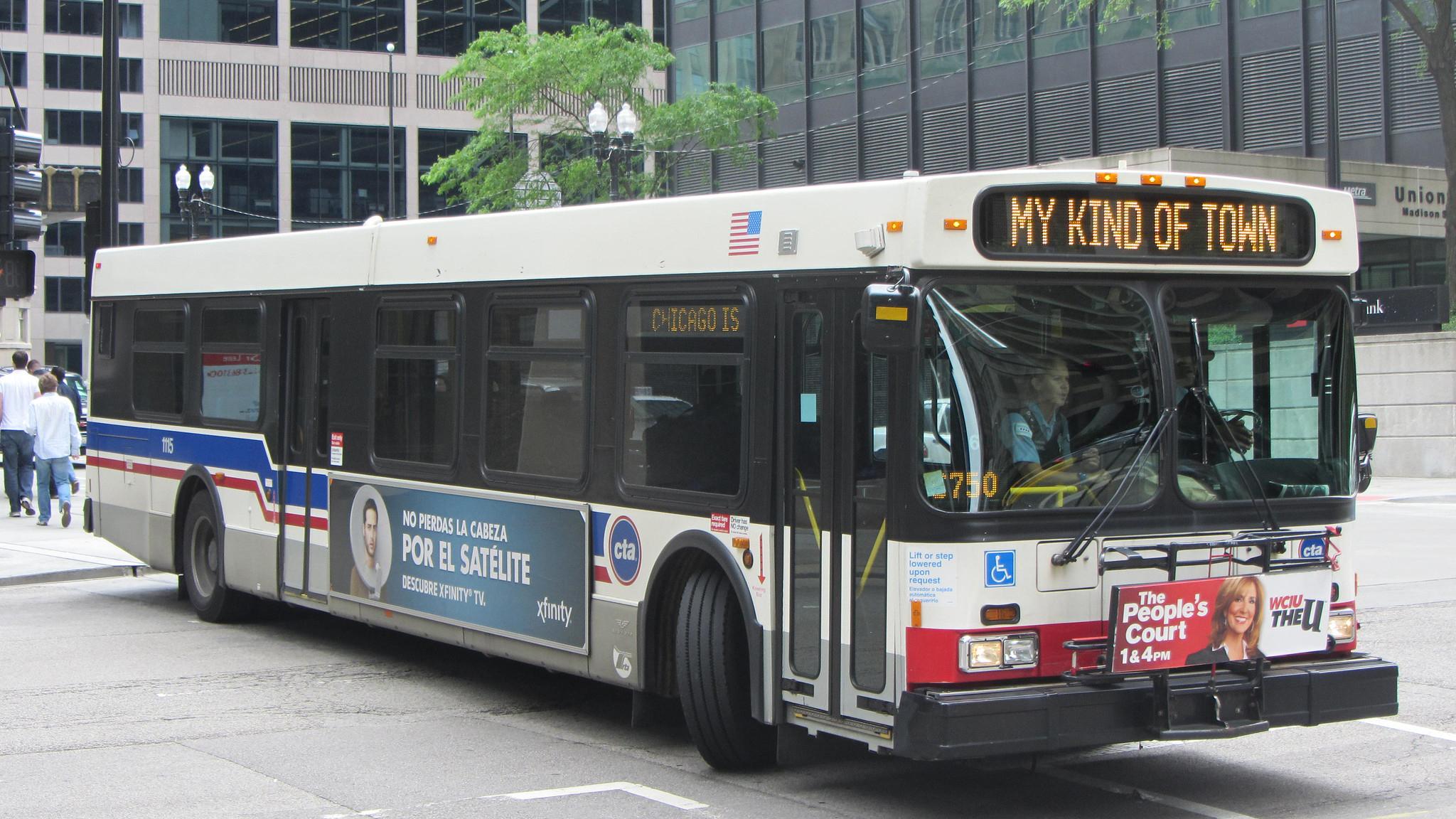 An undated file photo of a CTA bus. (David Wilson / Flickr)
A cyclist was struck by a CTA bus in the 400 block of North Wells Street on Thursday morning.
Around 8:42 a.m., a No. 125 Water Tower Express bus was traveling southbound and struck the cyclist while approaching the bus stop at Hubbard Street, according to preliminary reports by the Chicago Transit Authority and Chicago Police Department.
The cyclist, who was reportedly traveling on the right-hand side of the bus, was transported by ambulance to Northwestern Memorial Hospital in stable condition. No further information on the cyclist's condition was available. The CTA says no one aboard the bus was injured and the bus was not visibly damaged.
The accident was described in a post on a Reddit forum about Chicago that appears to have had the details removed, and circulated on Twitter by local biking advocates. The original Reddit post stated a Divvy bike was involved in the accident, but neither CPD nor Divvy has confirmed that.
The CTA says it's working with the Chicago Police and Fire Departments to investigate the incident.
---
Related stories:
Lakefront Trail Users Adjusting to Newly Separated Bike, Pedestrian Paths
Chicago Plans to Expand Bike Sharing to '100 Percent of City'
Divvy Bike Thefts a Vicious Cycle in Chicago
New Chicago Bike Map Highlights Most 'Mellow' Routes
---