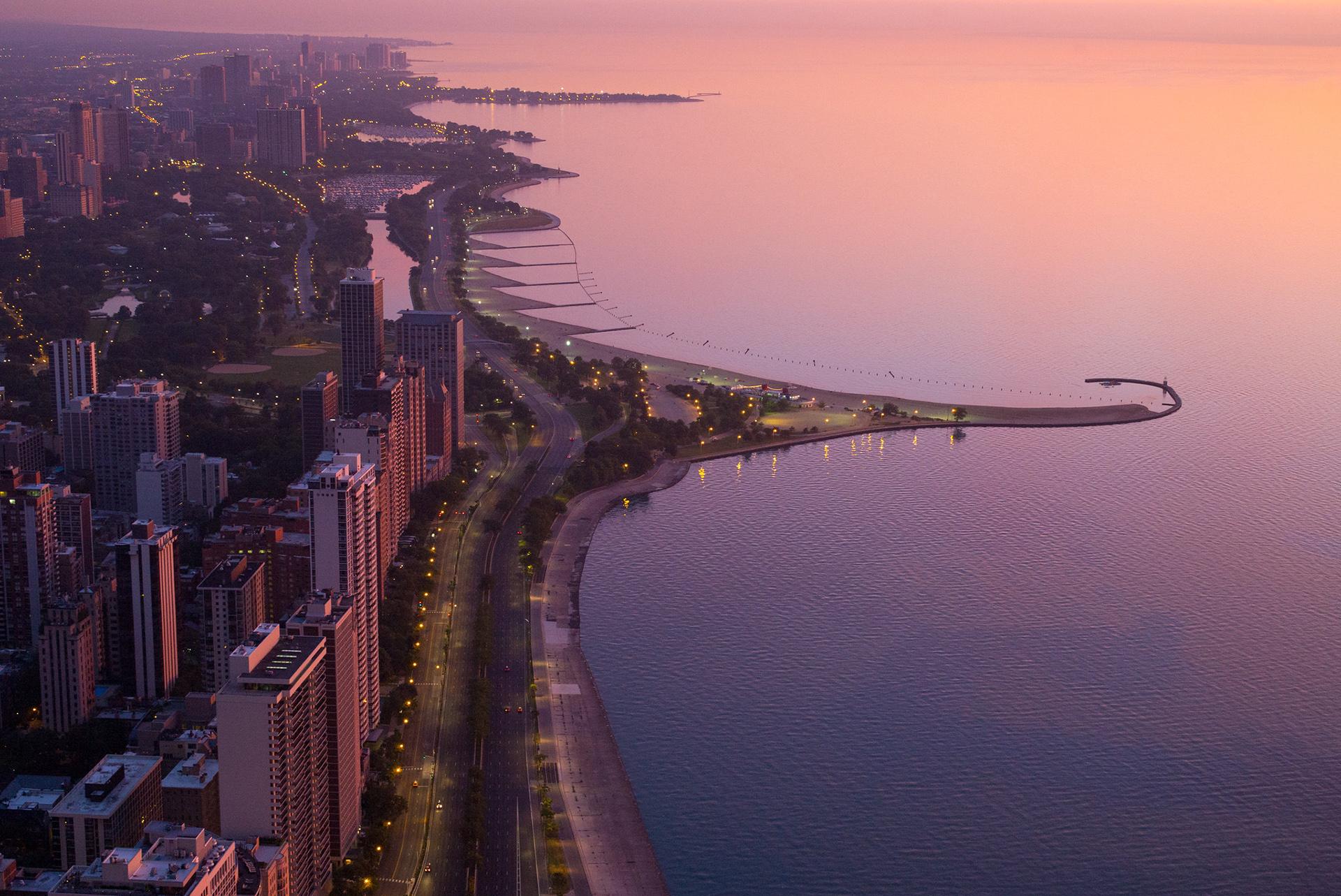 (Roman Boed / Flickr)
In Chicago, black and Latinx residents are three times more likely than white and Asian residents to live in communities that are at least 3 miles away from LGBTQ service providers, including those that offer health care and legal services, according to a University of Chicago study.
Less than 10% of LGBTQ service providers included in the study were located in predominately black or Latinx communities, according to Kris Rosentel, lead author of the study and research project manager at UChicago's Center for Interdisciplinary Inquiry and Innovation in Sexual and Reproductive Health.
"We know from previous research that when services are far away, people are less likely to access them because of transportation barriers," said Rosentel, whose own experience working at the Broadway Youth Center inspired the study. "For many on the South and West sides, they were unable to find services in their communities."
Using two online directories, researchers compiled a data set of 193 LGBTQ service providers in Chicago between November 2015 and January 2016, then mapped those results in relation to race and income data. They found 71% of all LGBTQ service providers were located in majority white areas, with only 9.8% and 6.2% in predominately black and Latinx areas, respectively.
Past research has shown that within the LGBTQ community, people of color and low-income individuals often face worse outcomes than their peers when it comes to health, employment, education, housing and the criminal legal-system due to overlapping forms of marginalization. Rosentel says this study shows there's a "misalignment" in terms of the areas in which people may need services and where those services are actually located.
Racial and economic disparities in access to legal, career and mental health services, in addition to recreational and arts programs, were most pronounced, the study found. "Over 90% of (legal services) were located in majority white areas and 85% were in upper-income areas," Rosentel said.
Overall, the study found that most services were concentrated on the city's North Side, particularly around the Andersonville and East Lakeview (aka Boystown) communities, the latter of which has a recent history of racial and social economic exclusions, says Rosentel. "There was a moment in 2011 called 'Take Back Boystown' … that started calling for heightened police and surveillance," and for the exclusion of people of color and homeless individuals, Rosentel said. "(People) have to decide, 'Do I want to go to that neighborhood to access services where I don't feel welcome or safe?'"
Rosentel says service providers should evaluate their security and surveillance processes to make sure they don't make individuals feel they're being watched or profiled, which can create an initial barrier for those seeking help.
Since the data collection, Rosentel says some existing providers and new organizations have begun providing services on the city's South and West sides. "We have seen some movement in this area, and it makes me hopeful," Rosentel said.
Rosentel is also hopeful that Mayor Lori Lightfoot, the city's first openly gay person to hold office, and her administration will play a larger role in addressing LGBTQ needs, including the expansion of services to underserved communities.
Contact Kristen Thometz: @kristenthometz | [email protected] | (773) 509-5452
---
Related stories:
Chicago Seeks to Better Address LGBT Health Needs
Not Just Stonewall: New Show Explores 50 Years of Queer Art
UIC Receives $3.5M to Study HIV Medication Adherence
Transgender Chicagoan Reunites with Christian Cousin
---