Fifty years ago this month, the Stonewall riots in New York City started the modern gay rights movement (at least, they did in the popular imagination). A new exhibition at Lincoln Park's Wrightwood 659 challenges how we think of Stonewall's place in history – and offers a comprehensive survey of 50 years of queer art.
"About Face: Stonewall, Revolt and New Queer Art" uses the 1969 uprising as less of a defining concept and more of a jumping-off point.
"There is some contextual information about the Stonewall riots, but for the most part (the) vision is about the nature of queerness and the nature of queerness in our society," said Jim McDonough, executive director of the Alphawood Foundation, which funded the show.
Curator Jonathan David Katz, who directed the landmark 2016 show "Art AIDS America," says this show challenges the notion that Stonewall marked a split between gay and straight.
"It's actually about getting rid of any kind of divide or split. This is a show about how we are always many things at once, and it elevates the idea of trans-ness ... hybridity, flux, shift, as the defining quality of the liberation movement," Katz said.
Another defining quality: political engagement, and a refusal to stay quiet. The show features works challenging default binaries of male and female, gay and straight. It highlights how queerness is intersectional – crossing boundaries of gender and ethnicity and social status – and how gay rights should be inextricable from other political movements. Carl Pope's wall of letterpress posters are rooted in the African-American experience. Intersex artist Del LaGrace Volcano's photographs defy gender as merely male or female. Canadian-born Attila Richard Lukacs's large-scale paintings criticize mass incarceration and U.S. foreign policy.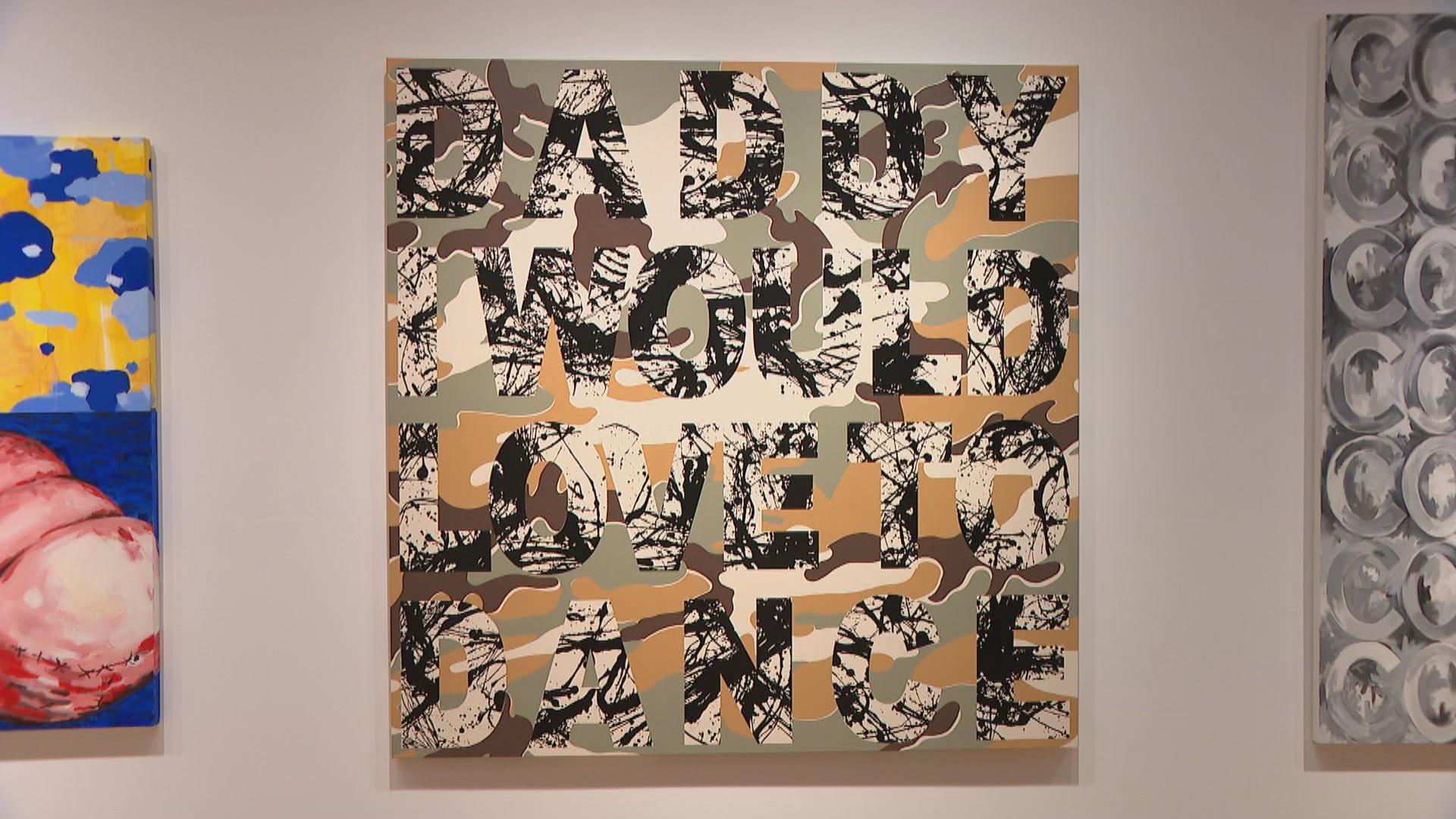 "We've got artists from quite literally all over the world. And we also wanted to make sure that the exhibition represented as a great a diversity as possible, and so it's one of those rare American exhibitions that is not a majority white male population," Katz said.
Zanele Muholi's stunning black-and-white photographs document queer culture in South Africa. Leonard Suryajaya's pictures in vibrant, saturated color tell the story of the complicated dynamic between identity, family and a gay relationship. Emerging artists are featured alongside widely recognized names. But the show also shines a light on works rarely or never seen.
"The quality of the exhibition is blue chip. These are uniformly great artists. Not good artists, great artists. But because they don't conform to a certain vision of what, for example, gay art should look like, they've not gotten their due," said Katz.
They include self-taught photographer Amos Badertscher, whose photographs of young male sex workers in Baltimore look at the power dynamics between hustler and john – and the social ills those young men often face. Another not widely shown: Richard Hofmann, who died of AIDS at age 39. His massive neo-expressionist paintings can appear abstract up close, but feature forms and figures when viewed at a distance.
Among some of the surprising works: never-before-seen photographs taken by Harvey Milk, the first gay elected official in the U.S. who for years ran a photo shop in the Castro neighborhood of San Francisco.
Loss, of course, features in the show – Milk was assassinated, Hofmann and many others in the show died of AIDS – but the show is far from somber.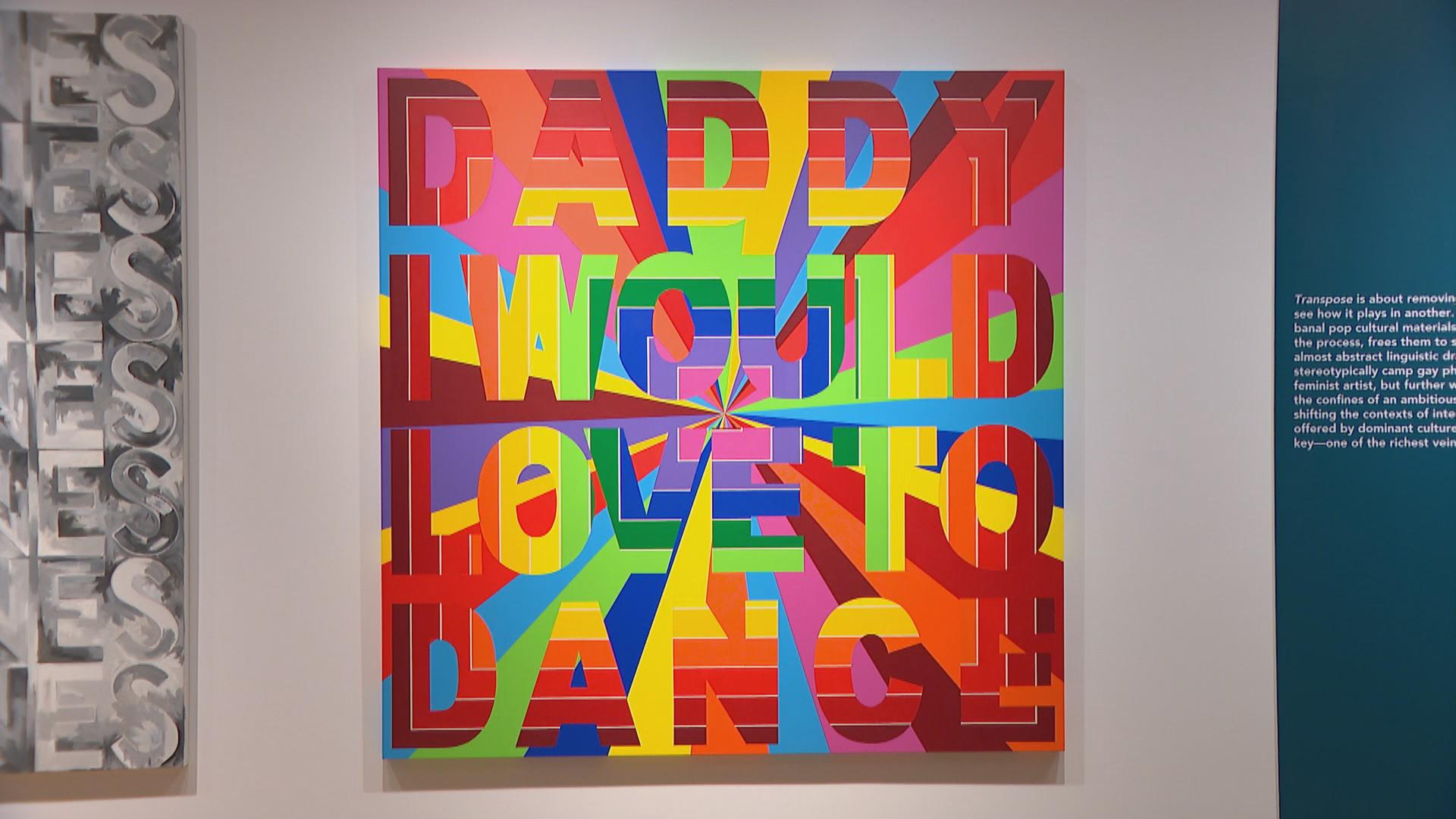 "It would be sort of silly to do a show about flux and fluidity that had only a singular emotive key. We want the show to move you, to inspire you, to make you sad, to make you depressed. It's a series of arcs and highs, including quiet and contemplative work," Katz said.
The show's emotional arcs are possible in part because of its ambitious scope, sprawling throughout the four floors of Wrightwood 659's massive space.
"It is the largest queer art show ever mounted anywhere," McDonough said. "It's powerful, it's moving, there's so much of it that it takes a good amount of time to really absorb and appreciate."
And after appreciating the exhibition's 492 pieces, curator Katz hopes visitors take with them "something that speaks to a very new vision of sexual difference, one that builds not boundaries between people but actually seeks to evaporate them in favor of our common humanity."
"About Face: Stonewall, Revolt and New Queer Art" runs through Aug. 3. To learn more about the show, visit the exhibition website. You can make a reservation here.
Note: This story was originally published May 22, 2019. It has been updated.
---
Related stories:
Rep. Schakowsky: LGBTQ Community, Health Care 'Under Threat'
In 'Ms. Blakk,' a Raucous Campaign for a Queer Nation Candidate
Study Finds Most LGBTQ Services Located in White, Wealthy Neighborhoods
---