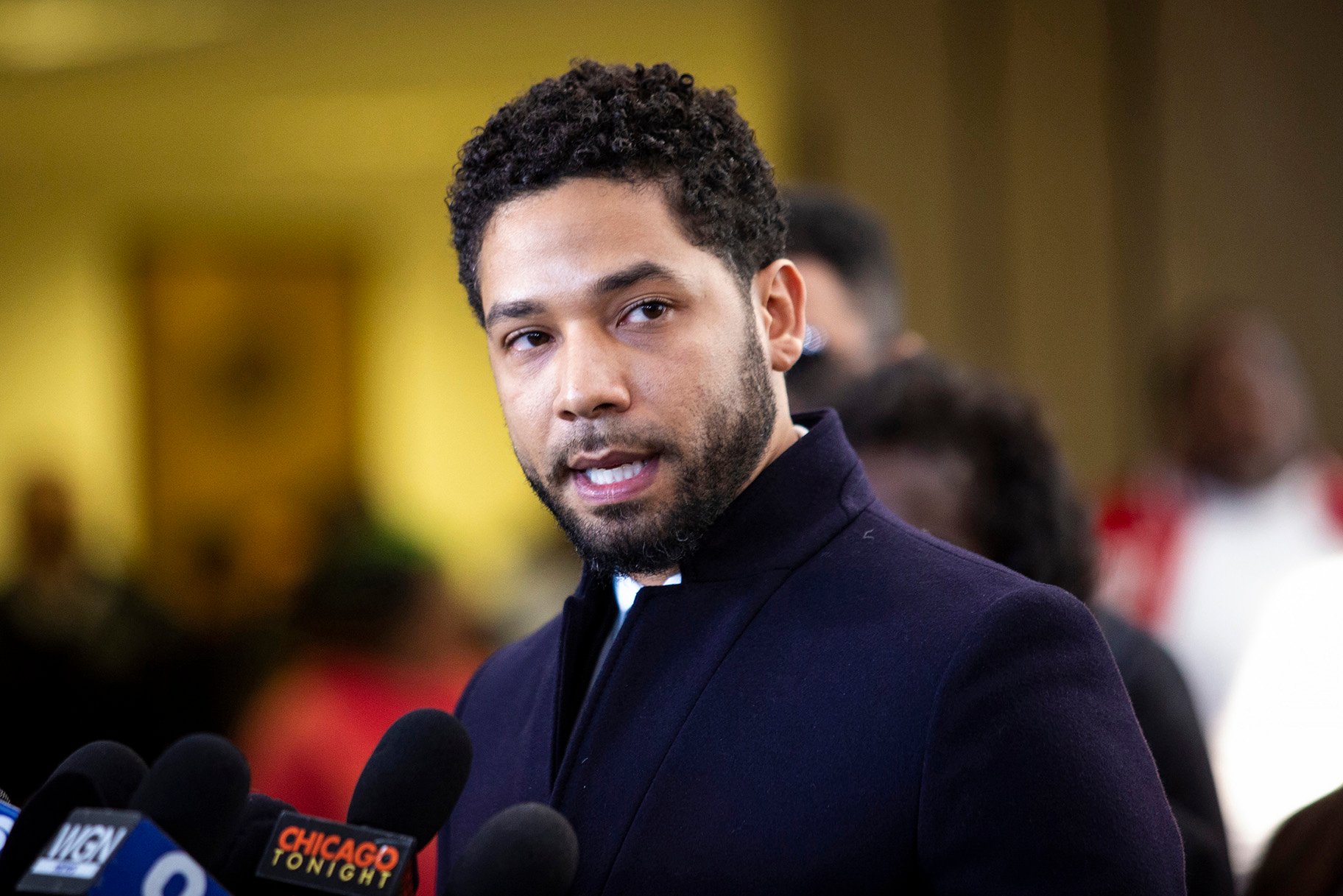 Actor Jussie Smollett leaves the Leighton Criminal Courthouse in Chicago on Tuesday March 26, 2019, after prosecutors dropped all charges against him. (Ashlee Rezin / Chicago Sun-Times via AP)
UPDATE: Chicago Police Releases First Wave of Jussie Smollett Documents
Jussie Smollett's criminal case file is now public record.
Following a court order to unseal the files, the Cook County Clerk on Thursday released more than 250 pages related to the "Empire" star's abruptly halted prosecution for allegedly filing a false police report.
The files shed little new light on the case itself. In fact, a large portion of the documents deal with efforts by media attorneys to get the file unsealed. But Smollett wanted the case file to remain sealed, saying he had a right to maintain his privacy.
Cook County Judge Steven Watkins felt differently. In noting the public's right to access court records as well as Smollett's own appearances on national television to discuss the case, Watkins on Thursday ruled the actor's attorneys had "not shown good cause to rebut the common-law presumption of public access."
The case made national headlines after Smollett told Chicago police he'd been beaten by two men in a racist and homophobic attack. But investigators alleged Smollett paid those two men to stage a fake attack in order to boost his public profile. A grand jury later indicted Smollett on 16 felony counts of disorderly conduct in March.
The Cook County state's attorney dismissed all of those charges weeks later – igniting a firestorm of criticism for State's Attorney Kim Foxx and her office for their handling of the case.
The state's attorney and Chicago Police Department are expected to release additional files that had been held under the sealing order in the coming weeks.
Click the image below to read the full case file.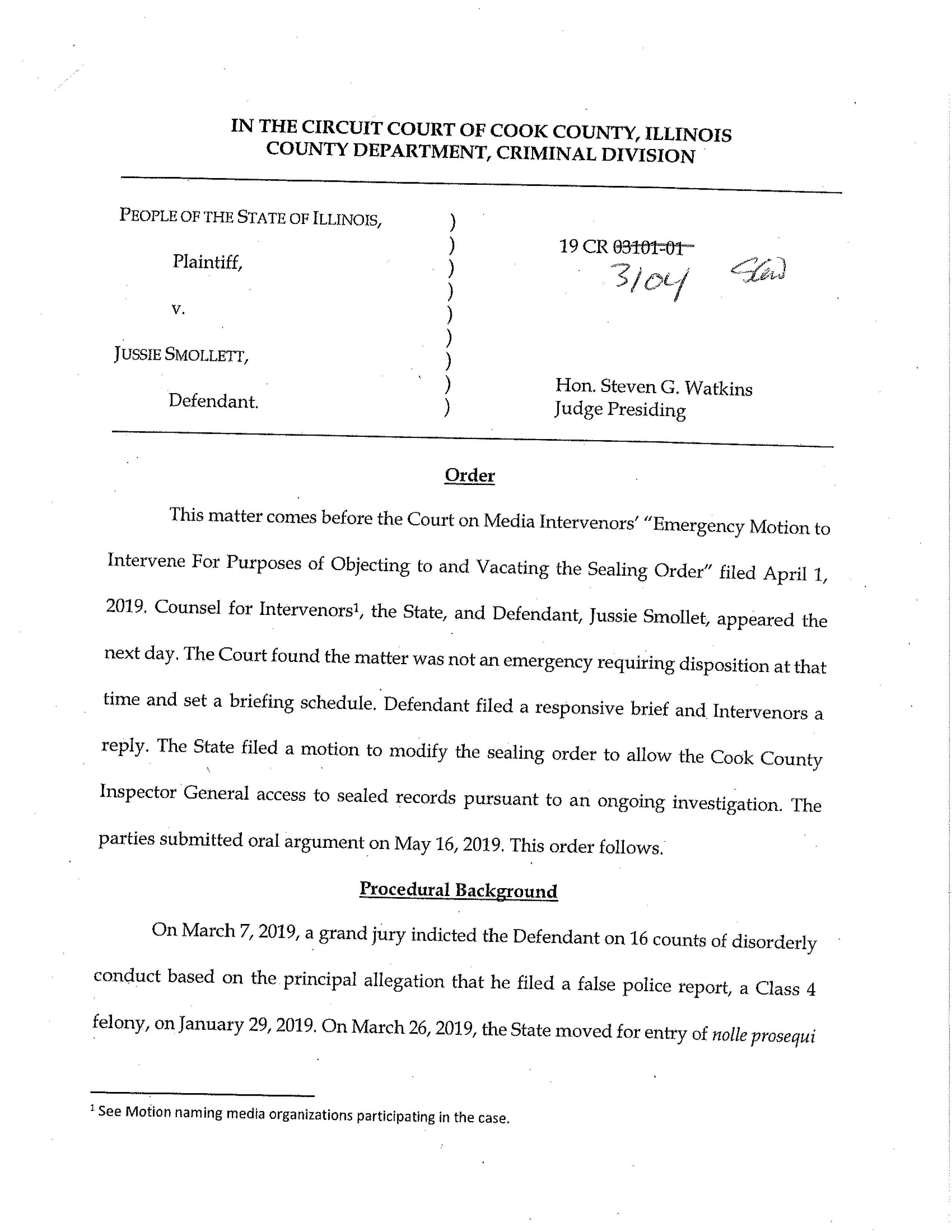 Document: Read the full case file.
Contact Matt Masterson: @ByMattMasterson | [email protected] | (773) 509-5431
---
Related stories:
Judge Orders Jussie Smollett Case File to be Unsealed
Recusal Request Derails Hearing on Special Prosecutor in Smollett Case
Foxx Opposes Special Prosecutor in Smollett Case
2 Major Cases Add Up to Big Doubts About Chicago Prosecutor
Confused by Jussie Smollett Case? Here's What You Need to Know.
Trump Calls on FBI, DOJ to Review Jussie Smollett Case
Kim Foxx Backs Dismissal of Charges in Jussie Smollett Case
---