More than two weeks after she recused herself from the felony prosecution of "Empire" actor Jussie Smollett, Cook County State's Attorney Kim Foxx sent text messages to her second-in-command about the case, saying it appeared they were "overcharging" the actor, who she called a "washed up celeb."
"Sooo …...I'm recused, but when people accuse us of overcharging cases...16 counts on a class 4 becomes exhibit A," Foxx sent in a March 8 text to First Assistant State's Attorney Joseph Magats.
"Yes. I can see where that can be seen as excessive," Magats replied.
"Pedophile with 4 victims 10 counts. Washed up celeb who lied to cops, 16 (counts)," Foxx said. "On a case eligible for deferred prosecution I think it's indicative of something we should be looking at generally. Just because we can charge something doesn't mean we should."
The "pedophile" Foxx is referring to is R&B singer R. Kelly, whom Foxx's office charged with 10 counts of aggravated sexual abuse against four women earlier this year.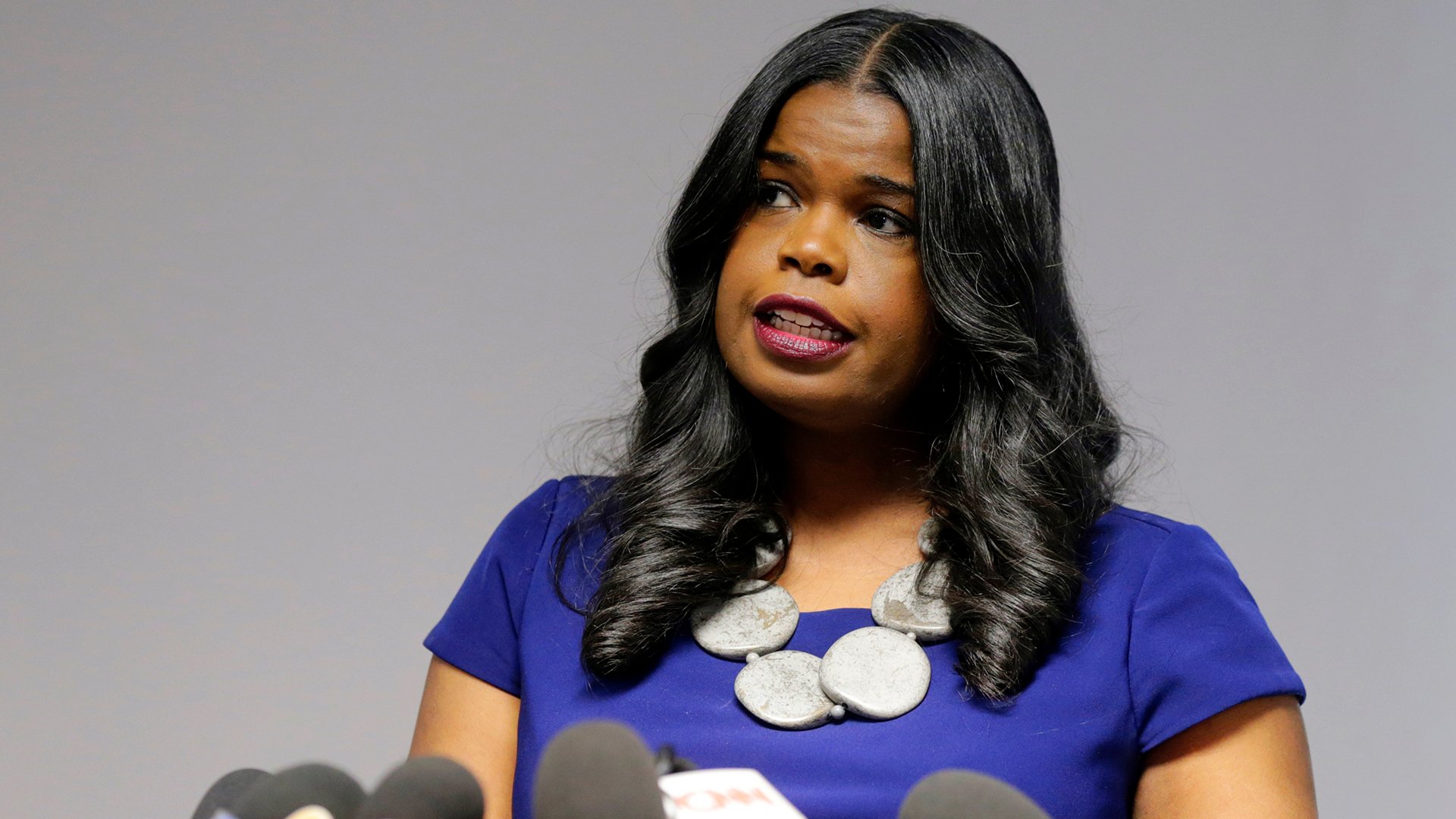 This Feb. 22, 2019 file photo shows Cook County State's Attorney Kim Foxx speaking at a news conference in Chicago. (AP Photo / Kiichiro Sato, File)
That exchange was among thousands of pages of texts and emails Foxx's office made public Tuesday evening following the termination of the Smollett case. WTTW News obtained these records through a Freedom of Information Act request.
Magats previously told WTTW News he didn't discuss the case with Foxx after she recused herself. Asked about these texts, Foxx issued a statement Wednesday saying that after the Smollett indictment became public, she "reached out to Joe to discuss reviewing office policies to assure consistencies in our charging and our use of appropriate charging authority."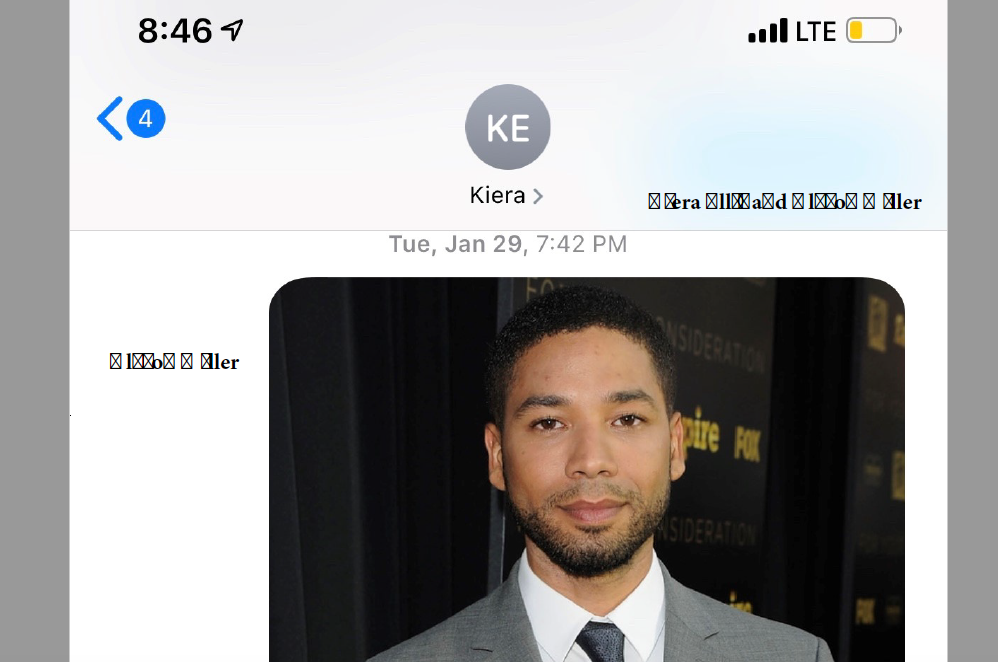 Read the full set of text messages here.
The records do little to explain how the case was charged out or why the state's attorney's office ultimately decided to drop 16 felony counts of disorderly conduct against Smollett in what it has repeatedly called an "alternative prosecution."
But the conversations do give insight into what was happening within Foxx's office as the charges were dropped and how it handled the intense media attention placed on the case.
Smollett, 36, told police he'd been beaten in the early morning hours of Jan. 29 by two men who were yelling racist and homophobic slurs at him in the Streeterville neighborhood on Chicago's Near North Side. But police say the actor's claim eventually unraveled as they discovered Smollett had paid two brothers to stage the attack.
Smollett was arrested in February and charged with disorderly conduct for filing a false police report. A grand jury later indicted him on 16 similar counts stemming from the same incident. But in a surprise move last month, the state's attorney's office dropped those changes in exchange for Smollett forfeiting his $10,000 bond.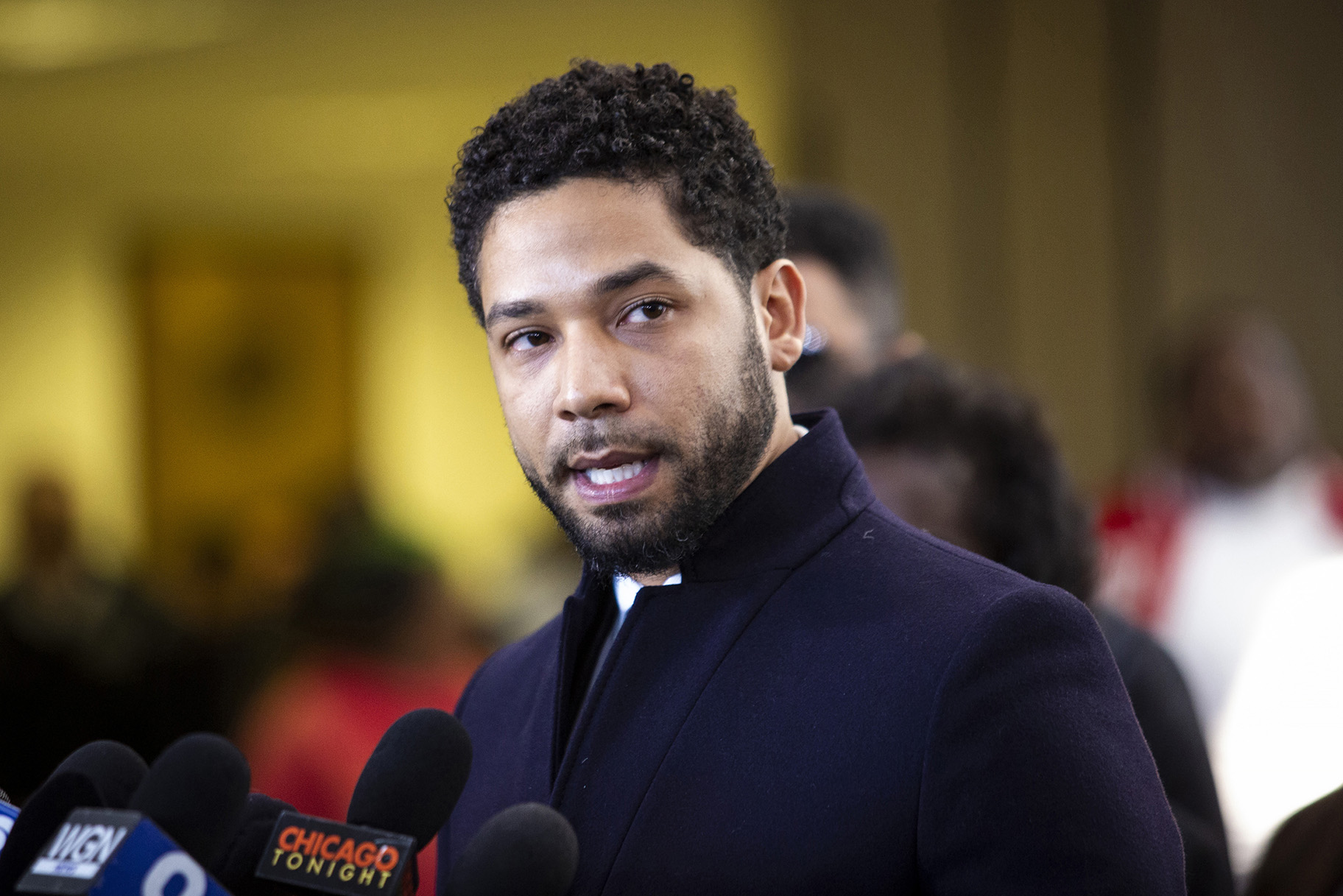 Actor Jussie Smollett leaves the Leighton Criminal Courthouse in Chicago on Tuesday March 26, 2019, after prosecutors dropped all charges against him. (Ashlee Rezin / Chicago Sun-Times via AP)
Just after 9:30 a.m. on March 26, the day the charges against Smollett were dropped, Foxx said she received a phone call from Chicago Police Superintendent Eddie Johnson and explained to him why her office had ended its prosecution.
"Told him 'essentially deterred (sic) prosecution. Paying 10k restitution to the city and he completed community service.' He was told we were just dropping the case," Foxx wrote in a text.
"He seemed satisfied with the explanation,"  she said in a follow-up message.
At a press conference with an exasperated Mayor Rahm Emanuel hours later, Johnson said, "Do I think justice was served? No." Emanuel himself called the decision to drop the charges a "whitewash of justice."
Foxx recused herself, but not her office, from the case in February, leaving Magats in charge. That came after Foxx asked Superintendent Johnson to turn over the then-ongoing investigation to the FBI at the behest of a Smollett family representative due to persistent leaks from the police department. Foxx has said that request also came at a time when Smollett was still presumed to be the victim of an attack.
Johnson later told WTTW News he believes people need to "move on" from the case, adding that he's had a "great relationship" with Foxx and her office. But Emanuel is pushing ahead with a lawsuit against Smollett after the actor refused the city's demand to pay back the $130,000 the police department spent on overtime while investigating his claims.
Foxx has faced an intense backlash following the Smollett case. Protesters have called for her job while dozens of suburban police chiefs issued a vote of "no confidence" in the state's attorney. She has since asked Cook County Independent Inspector General Patrick Blanchard to conduct an internal investigation of her office's handling of Smollett's case.
In all, Foxx's office turned over 178 pages of text conversations and more than 3,600 pages of emails. A significant portion of those records involved Foxx's communications team sharing media stories and tweets about the case or setting up interviews with various outlets.
Also included in the release was a 36-page exemption log explaining why dozens of email chains were excluded from the FOIA release. Many of those either contained private information or were subject to a sealing order on the case.
A spokesperson for Smollett declined to comment Wednesday.
Contact Matt Masterson: @ByMattMasterson | [email protected] | (773) 509-5431
---
Related stories:
Chicago to Sue Jussie Smollett After He Refuses to Pay
Emanuel: City Seeks to Recover Investigation Costs from Smollett
2 Major Cases Add Up to Big Doubts About Chicago Prosecutor
Confused by Jussie Smollett Case? Here's What You Need to Know.
Trump Calls on FBI, DOJ to Review Jussie Smollett Case
Kim Foxx Backs Dismissal of Charges in Jussie Smollett Case
---