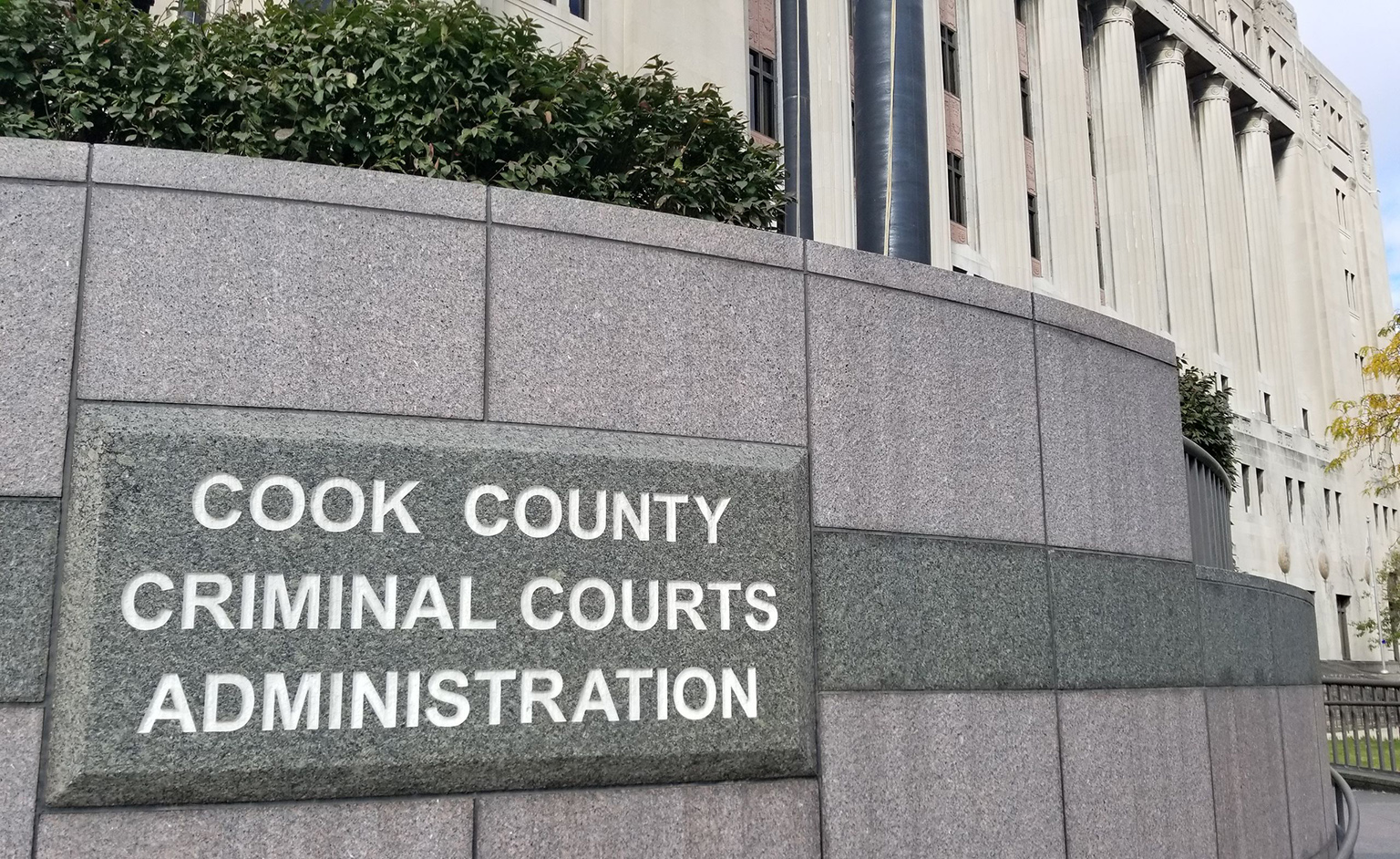 (Matt Masterson / Chicago Tonight)
A request to appoint a special prosecutor to investigate Cook County State's Attorney Kim Foxx's handling of the Jussie Smollett case was put on hold after the person making that request accused the presiding judge of a possible conflict of interest.
Presiding Cook County Criminal Court Judge LeRoy K. Martin Jr. was set to hear arguments Thursday morning on motions tied to a demand from retired appellate judge Sheila O'Brien for a special prosecutor to review Foxx's handling of the high-profile case.
But before that could begin, O'Brien made another request, suggesting Martin recuse himself from the case because his son, Leroy Martin III, works as an assistant state's attorney under Foxx.
"Do I believe you should recuse yourself? Absolutely," O'Brien told Martin in what turned into a heated discussion between herself, the judge and assistant state's attorneys. "How can you, anybody, sit on the truth telling when your son's career depends on her?"
Martin III began working as an assistant state's attorney last April.
CBS 2 first reported Wednesday evening on the connection between Martin's son and Foxx's office. O'Brien, who was already seeking an out-of-county judge to hear the case, quickly incorporated that into her arguments, suggesting Martin could face a conflict of interest if forced to determine whether his son's boss is telling the truth on the witness stand.
Martin appeared flummoxed by the request, which he received only minutes before Thursday's hearing began. He called the request a "unique and new set of circumstances" because he deals with attorneys from Foxx's office every day and this has never before been an issue.
Martin also took issue with O'Brien using his family in her case, saying it was "a little troubling."
"What is wrong with saying to the people of Cook County … to assure the people of Cook County their system of justice is fair and impartial ... take the higher ground," O'Brien told Martin.
"Wow," the clearly irritated judge responded.
Rather than ruling immediately, Martin opted to take a few days and review O'Brien's suggestion. He is scheduled to make a ruling next Friday.
O'Brien filed a motion to bring in a special prosecutor last month to investigate what she has called the state's attorney's "mishandling" of the Smollett case.
"We deserve answers," she wrote in a Chicago Tribune editorial in April. "We deserve open court files. We deserve transparency in every case."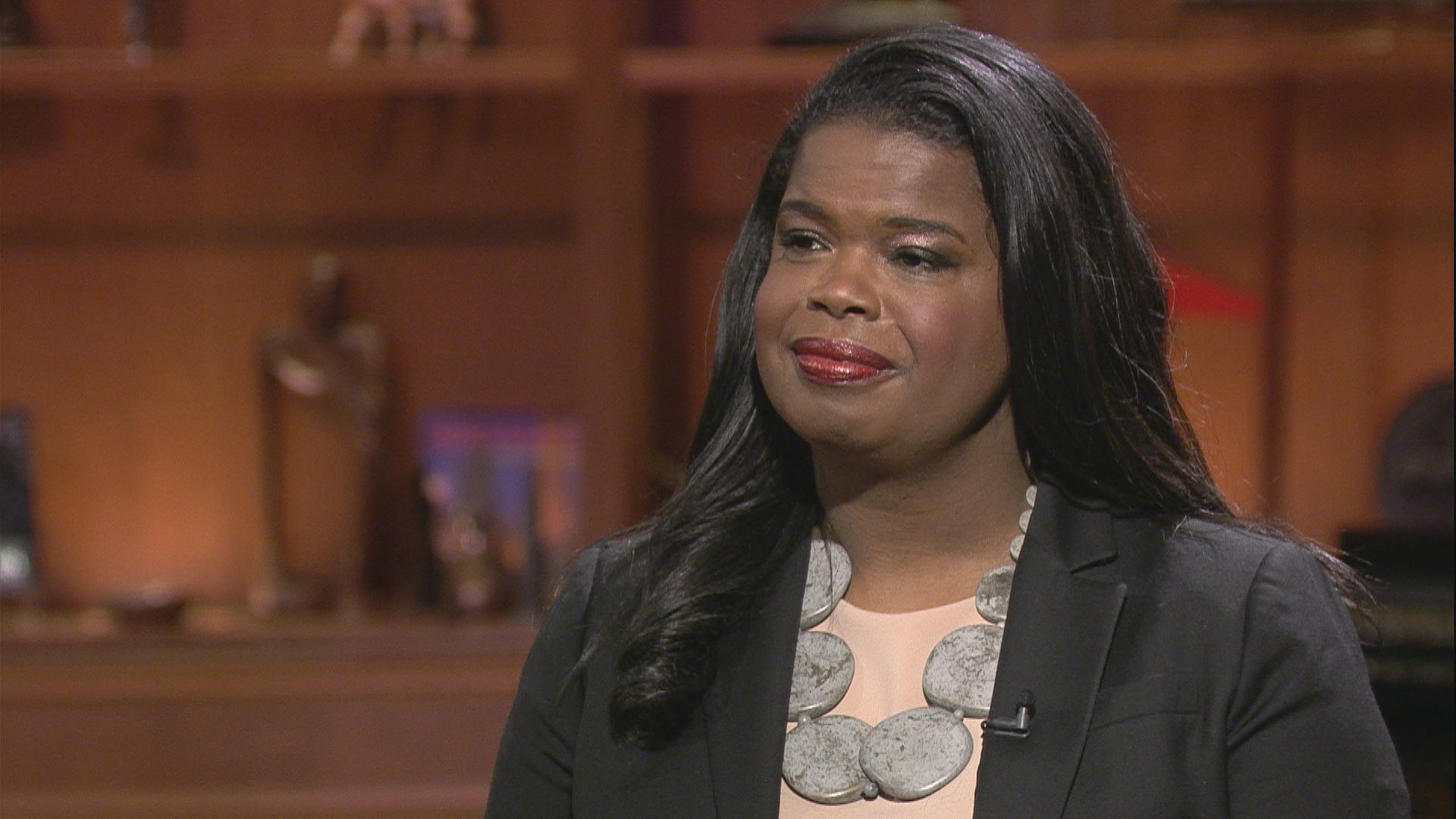 Cook County State's Attorney Kim Foxx appears on "Chicago Tonight" on Dec. 20, 2018.
Cook County assistant state's attorneys said there's no precedent for the judge to recuse himself in this situation, as his son is not an attorney or party to this case, nor does he stand to benefit financially from any rulings made.
Foxx has filed motions opposing the request for a special prosecutor and has sought to quash subpoenas for herself and her top assistant Joseph Magats to testify in this case. Neither she, Magats, nor Smollett were in attendance Thursday, though attorneys representing the actor did make an appearance.
Assistant State's Attorney Cathy McNeil-Stein on Thursday called O'Brien's recusal suggestion "offensive" and said subpoenas filed to Foxx and Magats are "utterly and completely improper." Mark Rotert, who heads up the state's attorney's Conviction Integrity Unit, went even further, calling it "preposterous" that Martin's objectivity would be influenced in this case.
The Cook County inspector general is already reviewing Foxx and her office's handling of the Smollett case, which garnered national headlines for months before prosecutors suddenly dropped felony disorderly conduct charges against the "Empire" star in March.
Smollett told police he'd been beaten in the early morning hours of Jan. 29 by two men who were yelling racist and homophobic slurs at him. But Chicago police detectives determined the actor orchestrated the attack on himself and he was charged for filing a false police report.
Early in the investigation, Foxx recused herself after she had contact with Smollett's family and associates about the case when the actor was still considered a victim. But text messages obtained through a Freedom of Information Act request last month showed Foxx continued speaking about the case with Magats after she had recused herself.
Smollett has maintained his innocence and, through his attorneys, has opposed the request for a special prosecutor.
Contact Matt Masterson: @ByMattMasterson | [email protected] | (773) 509-5431
---
Related stories:
Foxx Opposes Special Prosecutor in Smollett Case
2 Major Cases Add Up to Big Doubts About Chicago Prosecutor
Confused by Jussie Smollett Case? Here's What You Need to Know.
Trump Calls on FBI, DOJ to Review Jussie Smollett Case
Kim Foxx Backs Dismissal of Charges in Jussie Smollett Case
---