Russian intelligence agents known as GRU officers attempted to hack state and local government computer networks during the 2016 election, and special counsel Robert Mueller's report confirms they succeeded in breaching the state election board's computer network.
"In approximately June 2016, the GRU compromised the computer network of the Illinois State Board of Elections by exploiting a vulnerability in the SBOE's website," the report reads under the section Intrusions Targeting the Administration of U.S. Elections. "The GRU then gained access to a database containing information on millions of registered Illinois voters, and extracted data related to thousands of U.S. voters before the malicious activity was identified."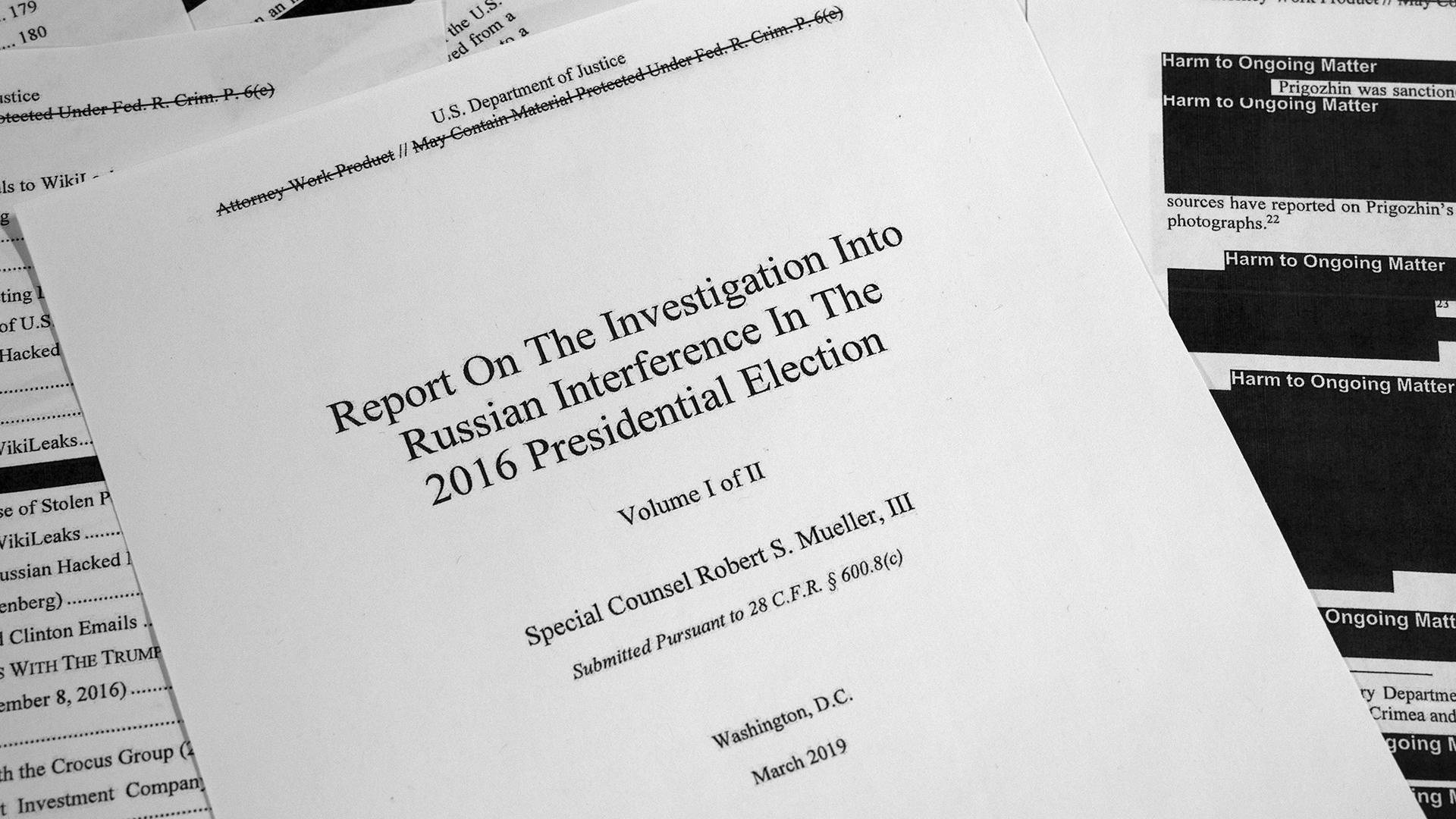 The Mueller Report: Download a copy of the redacted report or scroll down to read it in this story. (AP Photo / Jon Elswick)
---
The hack was of the state voter database registry; no election results or ballots were in any way affected. Nor is there evidence that voter registration information was in any way manipulated.
"To undermine, diminish confidence in the voting system, in the election system, that's what would have happened if they had been able to do anything," said state board of elections spokesman Matt Dietrich. "They didn't change anything in our voter registration database and we have ample backups, but that is what the goal would be – just to cause confusion, just to make it look like: 'You can't trust your government, America.'"
It isn't a new revelation – state election officials went public that summer once they identified the hack, admitting a mistake essentially left open a window in their software. They also set up a hotline for any potentially affected voters and have since testified about the issue in Washington as Congress sought to investigate Russian pentation of American state and local government websites. A dozen Russians were indicted in July 2018, with at least one GRU officer charged with the Illinois hack.
The breach was a catalyst for change, and investment and elections officials say the state's system is now more secure.
The federal government dedicated $380 million to states for election-related issues; Illinois is using its $13.2 million share largely on a "cyber navigation" program.
Nine cybersecurity experts have been hired to perform risk assessments on each of Illinois' 108 elections authorities. They'll conduct trainings and identify possible vulnerabilities; grants can help pay for any necessary upgrades.
The goal is to have all systems connected to a more secure data networks before the 2020 presidential election cycle.
Still, the cash infusion is a sliver of the roughly $140 million Illinois received under the Help America Vote Act following the "hanging chad" scandal in the 2004 George Bush vs. Al Gore presidential election, money which was used to replace voting equipment statewide.
"That was 15 years ago. A lot of the counties are still using that same equipment," Dietrich said.  
Machines are not ripe for manipulation or hacking, Dietrich said, and should there be any local system crash or problem, "Illinois has a paper ballot backup for every single vote."
The state elections board also does a 5% random tabulation after every election.
Still, the aging machines could experience mechanical failures that would cause problems on an election day.
But the biggest concern about election systems going forward may be the political upheaval, confusion and government distrust fomented by Russian interference – exactly as Russia surely intended.
"They're playing everybody against each other on social media. That's not something any election authority can guard against," Dietrich said.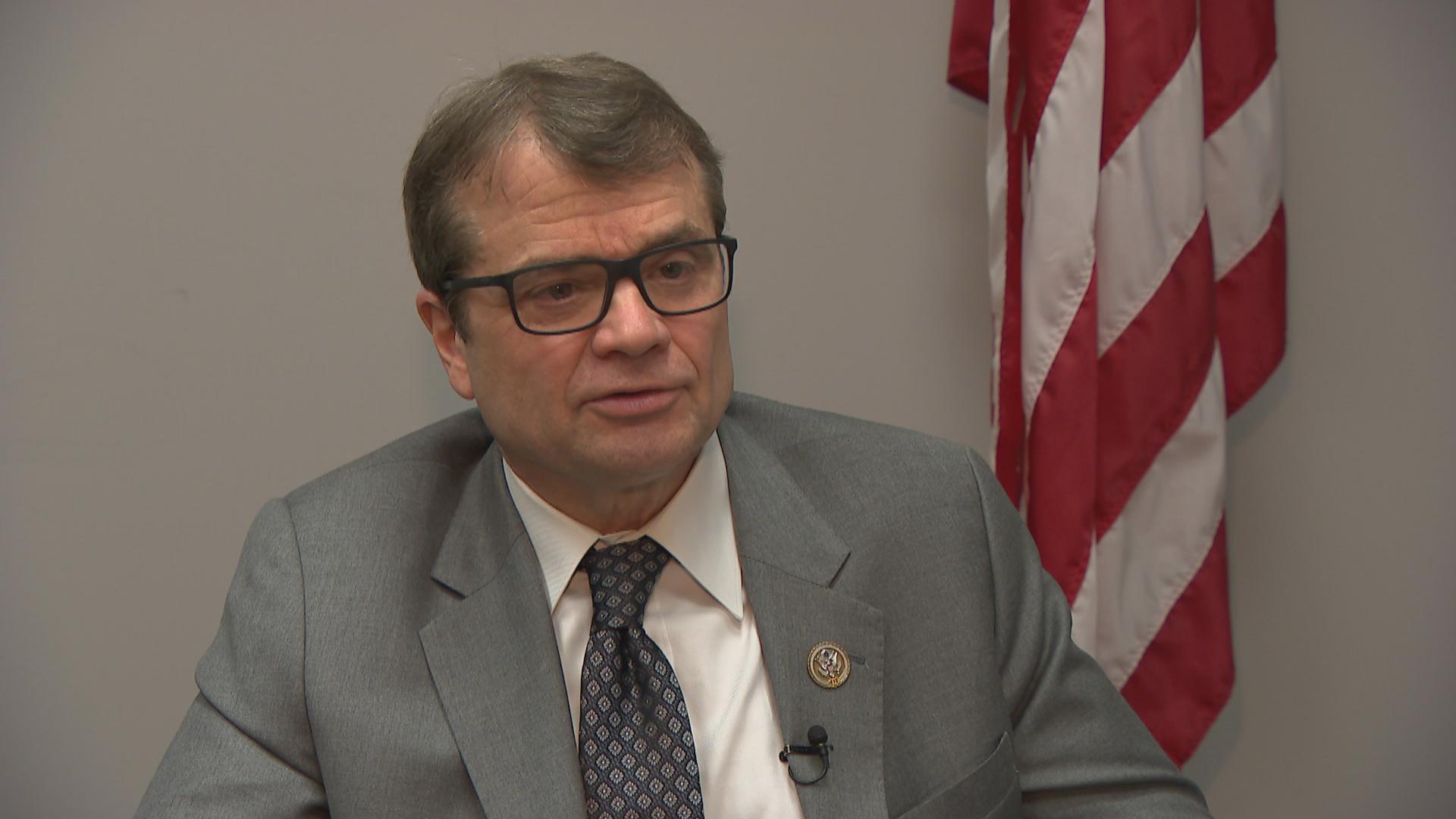 "There's solid evidence of obstruction, there are clear examples of collusion and conspiracy," said U.S. Rep. Mike Quigley of the redacted Mueller report released Thursday.
Meanwhile, U.S. Sen. Dick Durbin wants Mueller to testify before the Senate Judiciary Committee.
"If I was in the middle of a senatorial campaign and got a contact from the Russians who said they wanted to help me, the first thing I would do is call the FBI. The first thing the Trump campaign did was to schedule a meeting," Durbin said. "I'd like to know more as to what Mueller found."
He and another Democrat, U.S. Rep. Mike Quigley, who sits on the House Intelligence Committee, are demanding a non-redacted version of Mueller's inquiry.
"It should provide cold comfort for the American public that a criminal act by Trump of his associates didn't meet the burden. It is still corrupt, it is still wrong, it is still way beneath the dignity of the president of the United States. There's solid evidence of obstruction, there are clear examples of collusion and conspiracy," Quigley said.  
Republican U.S. Rep. Adam Kinzinger's office would not provide a statement of reaction.
In a statement, GOP U.S. Rep. Rodney Davis, who represents central Illinois, said, "I've been calling for transparency surrounding the report and today it was released to the fullest extent of the law and without any executive privilege asserted by President Trump. It's time for Congress to move on because if we don't, issues like infrastructure and others that will keep this economy growing will not get done and we will be doing a disservice to our country and the people we represent."
Follow Amanda Vinicky on Twitter: @AmandaVinicky
---
Related stories:
Local Attorneys Offer Key Takeaways from Mueller Report
'A Good Day': Trump Claims Victory With Mueller Report Out
Trump Tried to Seize Control of Mueller Probe, Report Says
America About to See Mueller Report; Barr Gets in First Word
Assessing the Risk, Damage After Illinois' Voter Rolls Hacked
---