UPDATE: R. Kelly Held on $1 Million Bond
Controversial Chicago R&B singer R. Kelly is facing a slew of sexual abuse charges after a video purporting to show him sexually assaulting an underage girl was turned over to Cook County investigators.
Cook County State's Attorney Kim Foxx's office on Friday filed 10 charges of aggravated criminal sexual abuse against 52-year-old Robert Kelly. She formally announced the charges at a press conference Friday afternoon. (See video, above, to watch the short press conference.)
The shocking charges come more than a decade after Kelly was acquitted inside a Cook County courtroom on child porn charges following accusations he filmed a sex tape with an underage girl.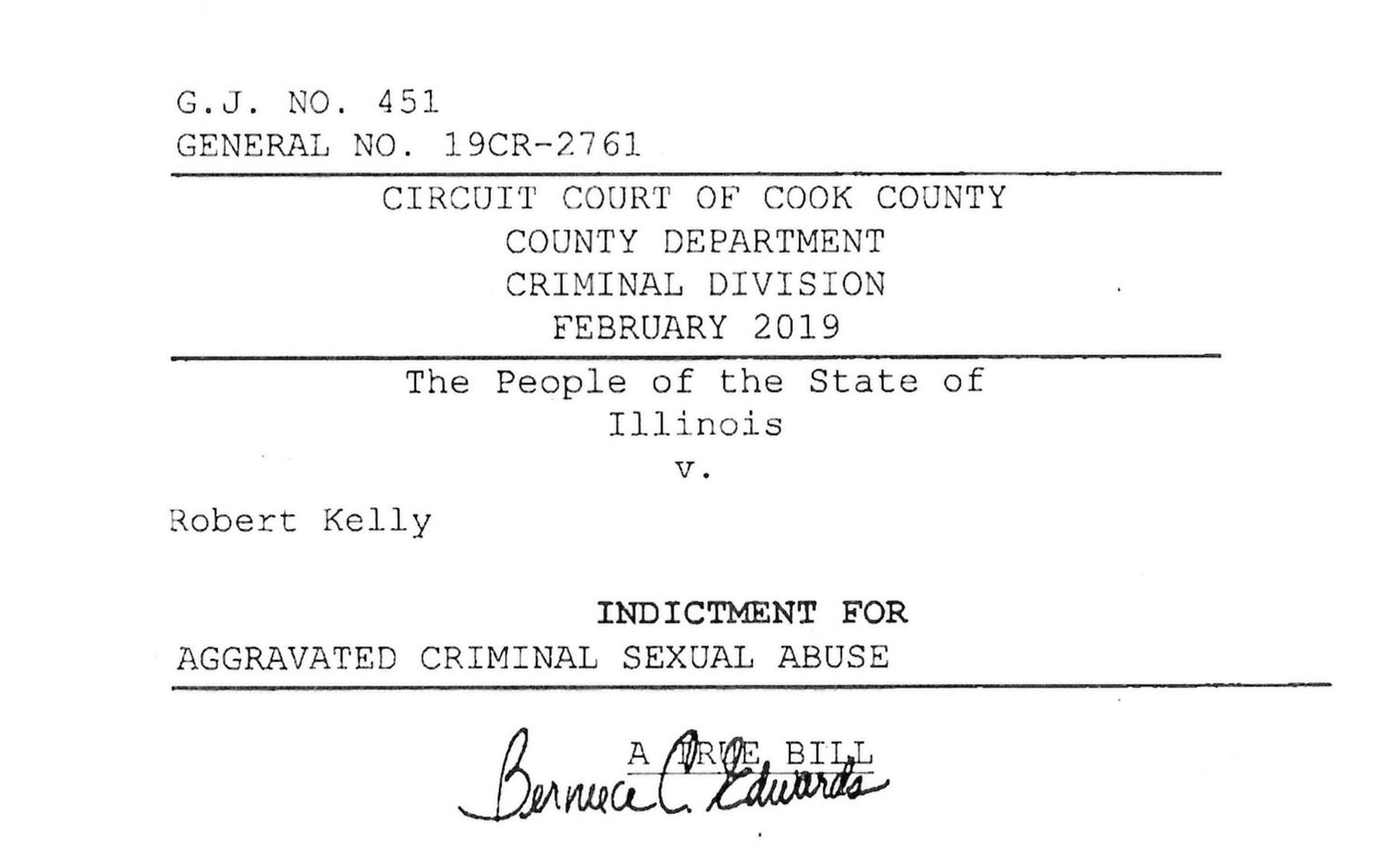 Document: Read the indictments against R. Kelly The charges include four separate victims, three of whom were minors, according to Foxx.
The first victim, identified only as H.W., was allegedly involved in incidents that occurred between May 26, 1998 and May 25, 1999. That case resulted in four charges based on the victim being under 17 years old and Kelly being more than five years older than that victim.
The second victim, R.L., was allegedly abused sometime between September 1998 and September 2001. That case resulted in two more charges.
A third victim was involved in a February 2003 incident that led to one charge based on "the transmission of semen by Robert Kelly upon" the victim's body. Foxx alleged the final victim was involved in incidents between May 2009 and January 2010.
Aggravated criminal sexual abuse is a Class 2 felony punishable by probation or up to seven years in prison.
Veteran journalist Jim DeRogatis, who has been covering accusations against the controversial singer for decades, published a story earlier this month indicating Foxx's office was moving to indict Kelly after it received a 45-minute video that allegedly shows the singer engaging in various sexual acts with an underage girl.
CNN, which says it has reviewed that tape, describes its content as "clear and explicit."
The video was turned over by Michael Avenatti, a high-profile attorney best known for representing adult-film star Stormy Daniels in her lawsuit against President Donald Trump. He said the tape was shot in the late 1990s and shows Kelly engaging in vaginal, oral and anal sex with a 14-year-old girl. Both Kelly and the girl reference the girl's age more than 10 times, Avenatti said.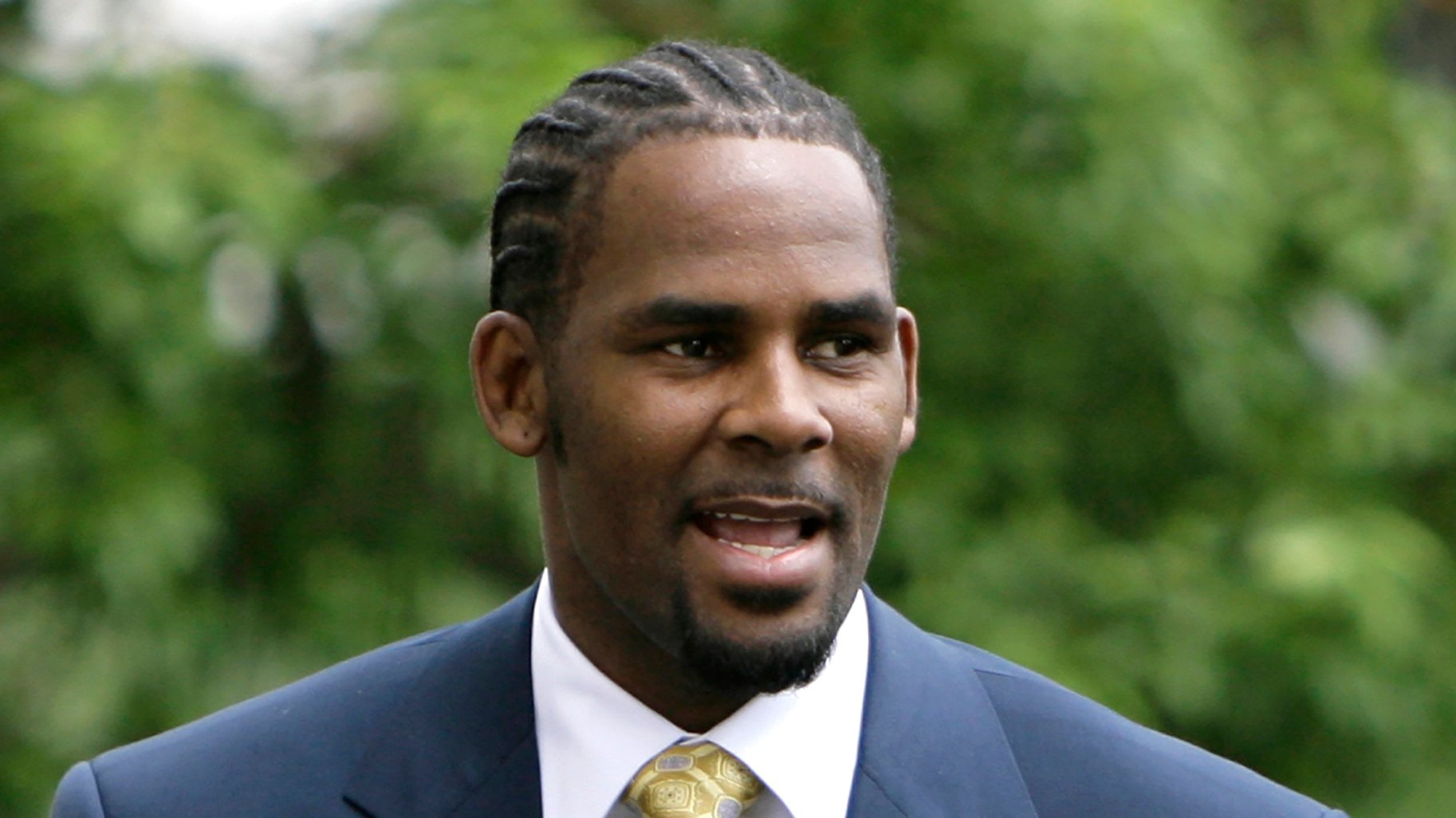 This June 13, 2008 file photo shows R&B singer R. Kelly, arriving at the Cook County Criminal Court Building in Chicago. (AP Photo/M. Spencer Green, File)
Avenatti told reporters Friday he represents six clients in this case: two victims, two parents and two "whistleblowers" he says were in Kelly's "inner circle" for years. He also said the videotape he turned over to Foxx is directly related to these charges and that two other similar videos are in existence.
Avenatti began looking into these allegations last year and believes additional state and federal charges will be filed against Kelly, who he said will "die in a prison."
"It is high time that you face justice for the conduct you have engaged in for the better part of two decades," he said, addressing Kelly, "and don't count on ever getting out of prison."
Kelly's attorney Steve Greenberg told The Associated Press his client is "extraordinarily disappointed and depressed" by the charges and plans to turn himself in Friday night. The singer has come under fire after women featured in the Lifetime documentary series "Surviving R. Kelly" made new sexual misconduct allegations against the singer. He has denied those claims.
Foxx earlier this year called those allegations "sickening" and called on any victims of Kelly's alleged abuse to come forward and cooperate with local investigators.
After 25 years of serial sexual abuse and assault of underage girls, the day of reckoning for R Kelly has arrived.

— Michael Avenatti (@MichaelAvenatti) February 22, 2019
---
Kelly has long been at the center of sexual misconduct allegations.
In 2002, he was charged with 21 counts of child pornography in an indictment then-Cook County State's Attorney Richard Devine hoped would "send a clear message that illicit acts with minor children will not be tolerated in the community." Prosecutors alleged Kelly, then 35, had videotaped himself having sex with a minor sometime between 1997 and 2002 inside his Lakeview home.
A 12-person jury acquitted Kelly in 2008 on all counts after defense attorneys argued the girl couldn't be conclusively identified on the tape.
Since then, DeRogatis has reported on accusations from parents who believe their daughters are involved in an alleged "cult" under Kelly's control, while the "Surviving R. Kelly" series documented his decades of alleged abuse and revealed new allegations against the singer.
DeRogatis on Friday said he is familiar with two of the alleged victims, but he believes not all of the women are cooperating with prosecutors. He described Kelly as a predator unlike any other in the music industry, and described his alleged actions as an open secret in parts of the city.
"I don't know if there is justice for 48 women, who's virginity was taken, who lost 14, 15, 16, those years of their life," DeRogatis said, referencing the total number of women who have accused Kelly of sexual misconduct over the years. "Go down to the South Side and West Side today, nobody has thought this was a secret since 1994 at the latest."
Greenberg tweeted last week that his client has always followed the law since he was previously "falsely accused."
Beyond the sex abuse allegations, Kelly has also been dogged recently by permitting issues at his Near West Side recording studio. Chicago building inspectors last month discovered multiple code violations at the studio during a court-ordered inspection, including evidence the industrial space had been used as a residence.
Greenberg has denied anyone was living there, but a Cook County judge saw fit to limit access to the studio. Just this week Greenberg announced Kelly would be vacating that space.
Kelly is expected to appear in court Saturday for his bond hearing.
Contact Matt Masterson: @ByMattMasterson | [email protected] | (773) 509-5431
---
Related stories:
Journalists Discuss 'Surviving R. Kelly' and Impact on #MeToo Movement
Kim Foxx Calls on R. Kelly Abuse Victims to Come Forward
Reports: Sony Drops R. Kelly After Furor Over Allegations
Inspectors Find Code Violations at R. Kelly's Chicago Recording Studio
---