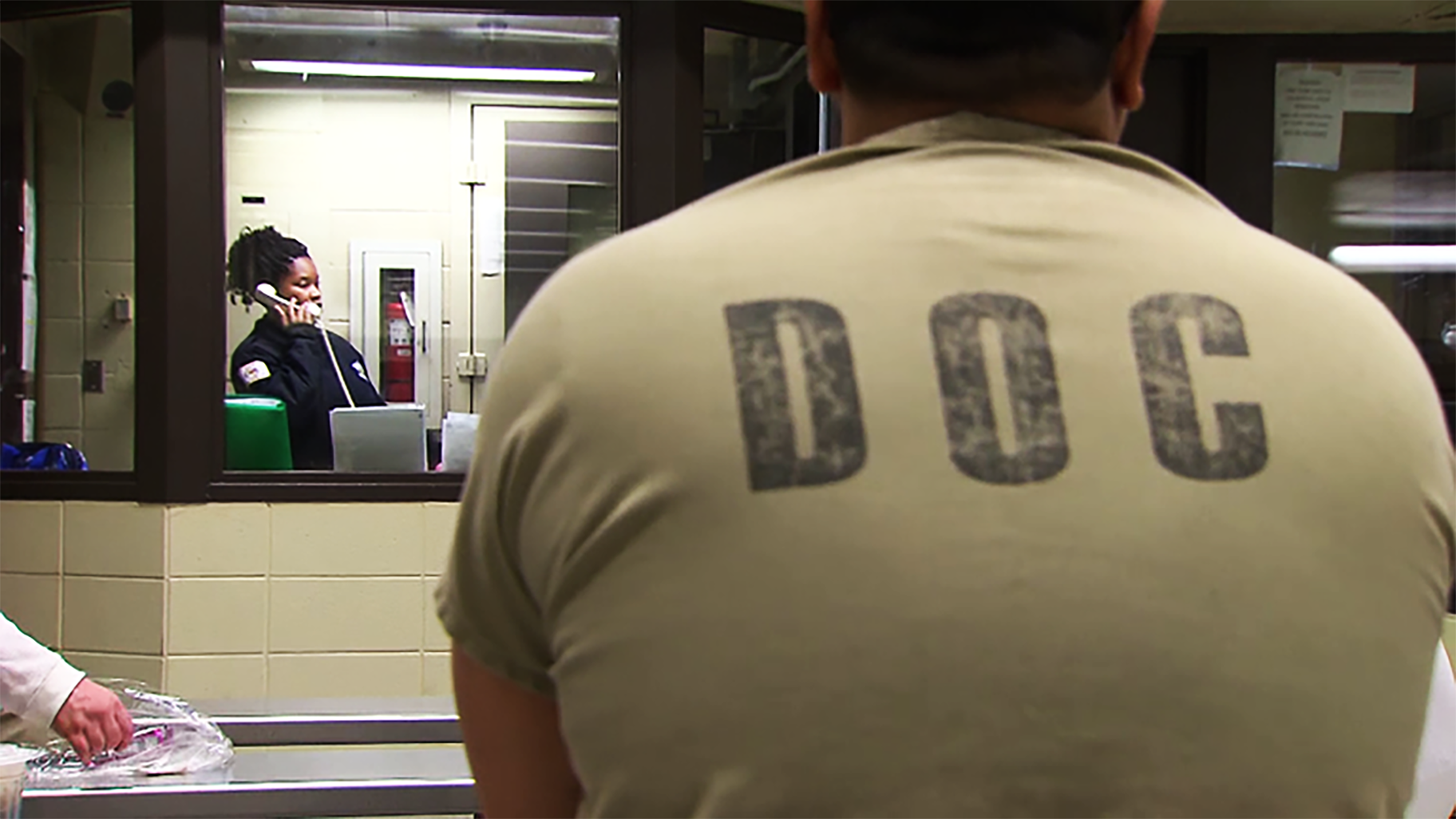 Nearly one out of every three criminal exonerations in the U.S. last year occurred in Illinois, a massive spike for the state due in large part to a wave of mass exonerations in Cook County from cases tied to a disgraced former police sergeant.
Out of the 151 total exonerations recorded last year, 49 came from Illinois, according to an annual report published Tuesday by the National Registry of Exonerations – a joint project between the University of Michigan, Michigan State University and the University of California Irvine that documents and studies exoneration cases from the last 30 years.
Thirty-one of those cases were tied to former Chicago police Sgt. Ronald Watts and his tactical team, who've been accused of manufacturing dozens of drug cases against residents and guests of the Ida B. Wells housing project.
Watts, Chicago police Officer Kallatt Mohammed and other officers would allegedly demand bribes from people they found around the Bronzeville neighborhood housing project. If they didn't pay up, the cops would plant felony-level drug amounts on them and lie about it under oath.
"If you ain't got money, they locking you up," Jermaine Coleman said in February. He was exonerated earlier this year after spending more than a year in prison on a false drug conviction after he and about 10 others were rounded up and arrested by Watts' crew.
"If you don't pay them, they locking you up," Coleman said. "They were just doing a lot of things they weren't supposed to be doing."
2018 was a Record Year for:
- Time lost to wrongful conviction in prison
- Official misconduct in cases that led to exoneration
- New conviction integrity units
Our 2018 Report is out - read more here: https://t.co/5rTlscIWnA pic.twitter.com/YXnKw8YLg9

— Exoneration Registry (@exonerationlist) April 9, 2019
---
Fifteen men who were arrested by Watts and his crew were cleared in Cook County's first-ever mass exoneration in late 2017. Dozens of others have similarly had their convictions tossed out following a review of Watts-related cases. Attorneys representing the exonerees earlier this year said that, thus far, 63 people have had a total of 82 convictions thrown out in cases tied to Watts, and they expect that total to keep rising.
The registry report compared the scope of the Watts scandal to that of Harris County, Texas – the hot spot that has largely driven a recent upward surge in the nationwide number of exonerations.
"In Harris County, the prosecutor's office discovered that hundreds of defendants had pled guilty to possession of controlled substances that testing later revealed were not in fact illegal drugs," the report states. "In contrast, the convictions vacated and dismissed in Cook County were the product of deliberate wrongdoing by police committed over more than a decade."
Watts and Mohammed were eventually convicted of federal criminal charges after they were caught on tape stealing thousands of dollars from an FBI informant posing as a drug courier.
In addition to The Exoneration Project and other attorneys representing these exonerees, the registry also credits the Cook County State's Attorney's Conviction Integrity Unit – a division tasked specifically with remedying false convictions – with identifying cases for exoneration.
"Cook County's CIU was involved in 31 exonerations in 2018, 26 in 2017, and 15 so far in 2019 – far more than any other office in those years," the report states. "Its productivity is strong evidence of a robust conviction review process and demonstrates commitment to remedying errors."
Cook and Harris counties alone account for two-thirds of all exonerations nationwide that involved a Conviction Integrity Unit.
The 49 total Illinois exonerations in 2018 is one fewer than the state had seen over the past three years combined, according to registry data.
Illinois last year also had more than three times the number of exonerations than any other state. Texas and New York each recorded 16 exonerations, while Michigan had nine and California had six.
Despite the rise in drug exonerations driven by Cook County, the crime defendants were most frequently exonerated on last year was homicide, which accounted for 45 percent of the total exonerations.
The registry found that defendants exonerated in 2018 spent an average of just under 11 years incarcerated for their convictions. That resulted in a single-year record of 1,639 years lost by people convicted of crimes they didn't commit.
"The total number of years lost to exonerees exceeded 20,000 in September 2018," the report states, "and has since passed 21,000."
Contact Matt Masterson: @ByMattMasterson | [email protected] | (773) 509-5431
---
Related stories:
4 More Cleared in Latest Exonerations Tied to Former Chicago Police Sergeant
15 Men Cleared in First-Ever Mass Exoneration in Cook County
15 Men Seek Exoneration in Lawsuit Claiming Chicago Police Corruption
Murder Charges Tossed for Chicago Man After More Than 2 Decades in Prison
Naperville Man Acquitted in Retrial 22 Years After Arson Murder Conviction
Is Chicago Really the 'False Confession Capital'?
---