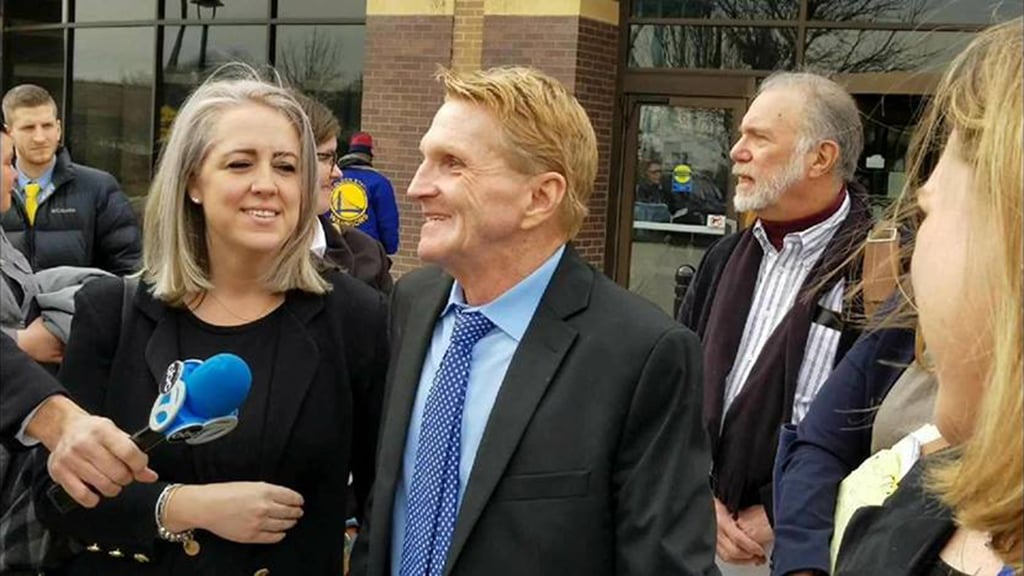 Bill Amor speaks with media after being acquitted in his retrial Wednesday. (Illinois Innocence Project / Facebook)
Advances in fire science and arson investigations first gave Bill Amor a shot at freedom a year ago. Now after 22 years behind bars, he'll have a chance to start over with a clean slate.
A DuPage County judge on Wednesday found the 61-year-old Naperville man not guilty in a new trial held more than two decades after he was first convicted and sentenced to 45 years in the arson death of his mother-in-law.
"This is the end of a nightmare for me," Amor said in a statement Wednesday. "I have fought to clear my name for the last 22 years and I am so grateful that I was able to have my day in court for the truth to be heard. I am looking forward to starting the next phase of my life as a free man, no longer labeled as a murderer, for the first time in a long time."
Amor was convicted in the September 1995 death of Marianne Miceli, who died of smoke inhalation inside a Naperville apartment shared by Amor, his wife and her mother, Miceli. The fire broke out after the couple left for a movie, and Amor eventually offered a confession, saying he had used a lit cigarette to ignite some vodka-soaked newspapers inside the home, sparking the blaze.
But that confession was made falsely, according to his attorneys, who say it came after more than 15 hours of interrogation and right after Amor's wife served him with divorce papers. He later claimed he was just telling authorities what they wanted to hear after going so long without food or sleep.
Using that confession and what is now believed to be a faulty fire investigation, a jury convicted Amor of murder and aggravated arson in 1997.
#UISedu @InnocenceIL staff celebrate the acquittal of client William (Bill) Amor outside of the DuPage County Courthouse in Wheaton this morning. Amor was found not guilty today in a retrial of a 1995 arson murder case. pic.twitter.com/sUaN3mMPNL

— Illinois Springfield (@UISedu) February 21, 2018
---
Amor later wrote to the Illinois Innocence Project at the University of Illinois Springfield, which took up his case in 2012, legal director Lauren Kaeseberg said Wednesday.
"This case just stood out," she told Chicago Tonight. "Bill had a really credible claim of innocence and, as part of our evaluation process we took a pretty close look at the confession in the case and it kind of had a lot of the hallmarks of a false confession and it looked like something that was really worth digging into."
During their investigation into the fire, Kaeseberg's organization brought on fire investigation experts from around the country who looked at the way the case was first investigated in 1995 and found problems.
"The classification of arson was improper based on what was there," Kaeseberg said. "So the way it was characterized is that back in the 1980s and '90s, arson investigation was an art form, and now there's a science behind it."
Those experts testified at an evidentiary hearing in December 2016 that it wasn't possible to start a fire the way Amor had described in his confession. Even the state's expert witness, an ATF special agent, conceded Amor wasn't in the apartment when the fire started, Kaeseberg said.
This led Judge Liam Brennan to vacate Amor's conviction and order the new trial, which began last month and concluded Feb. 2.
During that retrial, Kaeseberg said prosecutors relied more heavily on Amor's confession than the original arson evidence. The defense team – which also includes attorneys from the Exoneration Project at the University of Chicago – brought forth three independent fire experts who testified that evidence didn't support a finding of arson.
Brennan on Wednesday said he didn't have faith in the reliability of Amor's confession and ruled the state hadn't proven his guilt beyond a reasonable doubt.
There have been 25 exonerations in Illinois since the start of 2017, according to the National Registry of Exonerations. False confessions were cited in 17 of those cases.
"We are obviously elated that Bill was acquitted ad finally exonerated of this horrible accusation against him. He's been labelled a murderer for the last two decades," Kaeseberg  said. "We're overwhelmed and just really happy that this acquittal came today."
Contact Matt Masterson: @ByMattMasterson | [email protected] | (773) 509-5431
---
Related stories: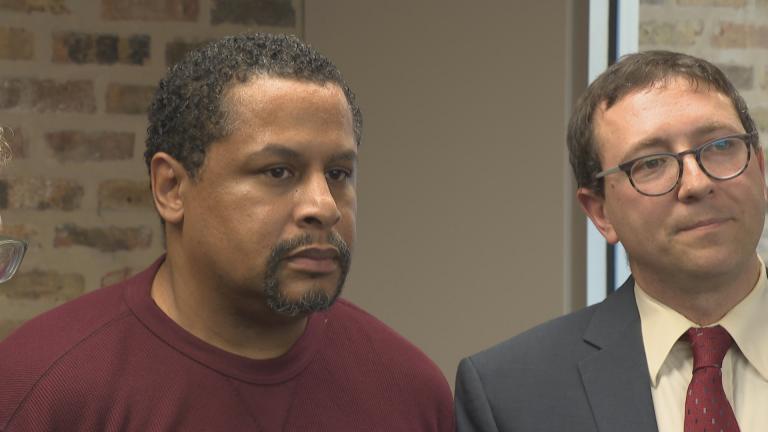 Free After 23 Years in Prison, Exonerated Man Files Suit Against City
Feb. 8: Nevest Coleman spent nearly two decades in prison for a crime he didn't commit. Now he's suing the city of Chicago, claiming he was beaten and coerced into giving a false confession.
---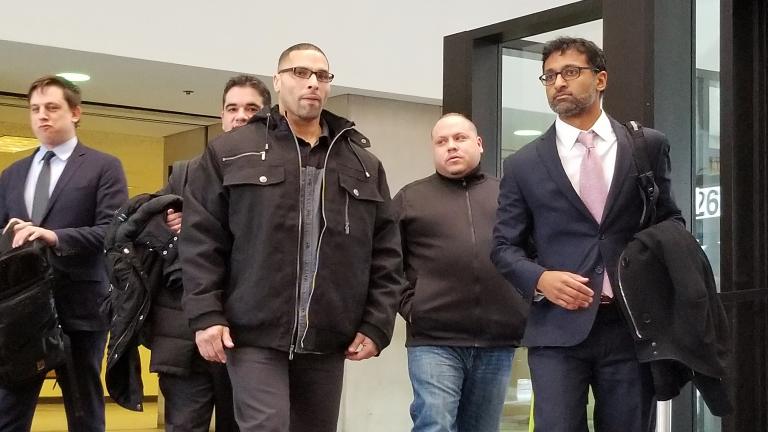 Murder Charges Tossed for Chicago Man After More Than 2 Decades in Prison
Jan. 9: Thomas Sierra, 41, spent more than half his life in prison, convicted of a murder he has claimed from the beginning he didn't commit. On Tuesday, the Cook County State's Attorney's Office dropped the charges.
---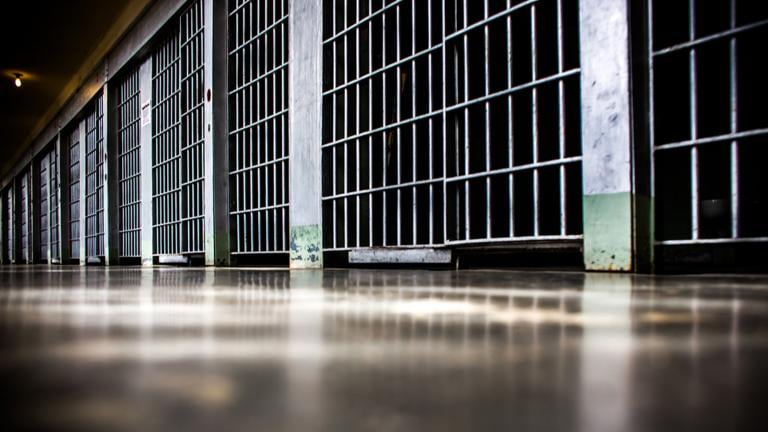 Is Chicago Really the 'False Confession Capital'?
Sept. 22: According to data from the National Registry of Exonerations, Illinois has a false confession rate more than three times higher than the national average. Is there "a culture in Chicago of solving cases by confession?"
---