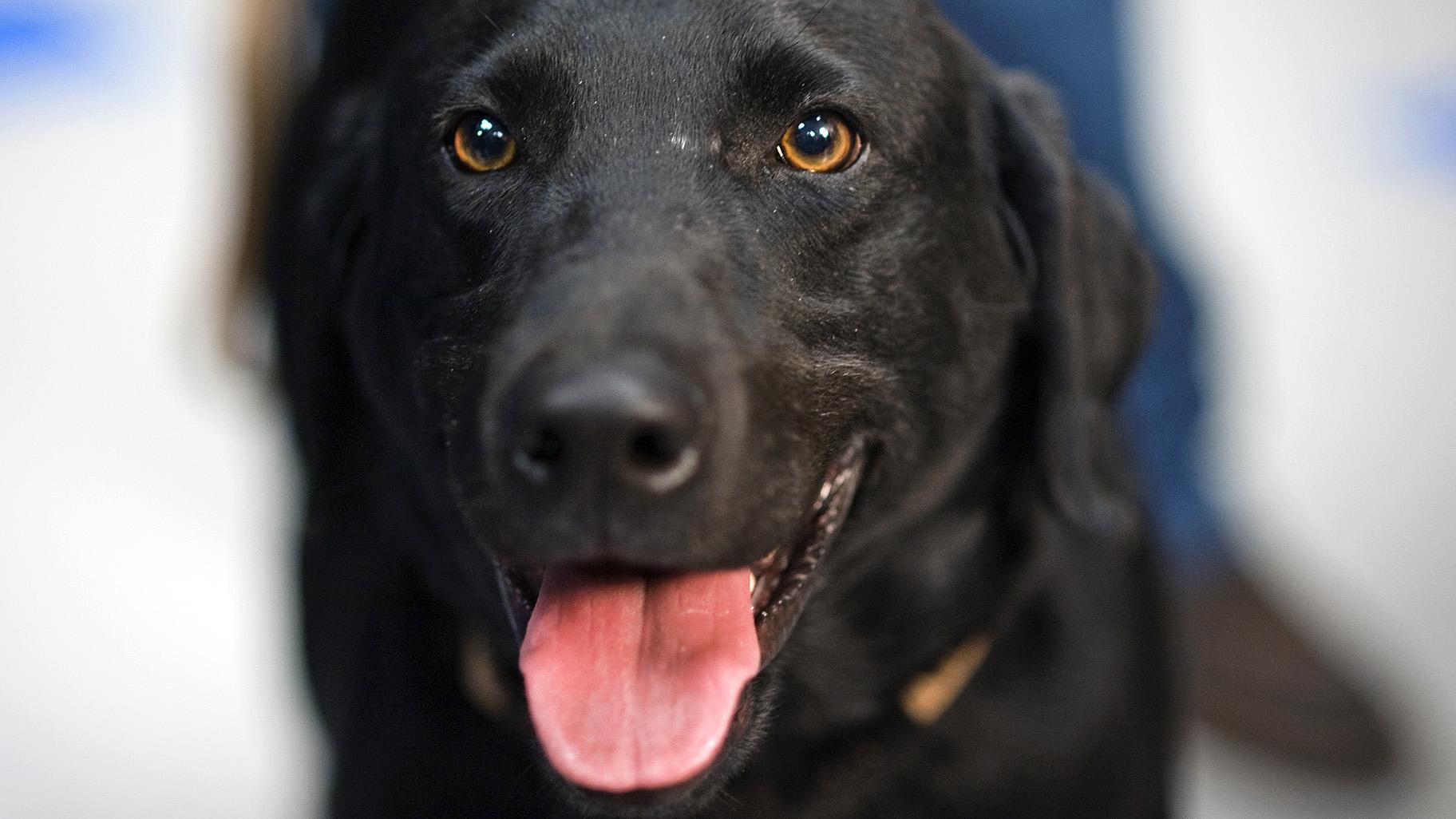 (U.S. Air Force photo by Tech. Sgt. Bennie J. Davis III)
Your furry, four-legged friend ran away. Now what?
With a few clicks on your phone, you report Fido as lost. His picture can now be seen by anyone within 200 miles, improving (in theory) your chances of a reunion.
That's the idea behind Finding Rover, an app that uses facial recognition technology to help link lost pets with their owners.
Next month, Chicago's municipal-run animal shelter will become the latest of nearly 600 shelters nationwide to partner with the company.
Starting in mid-April, photos of stray animals arriving at Chicago Animal Care and Control will appear on Finding Rover, in addition to the shelter's Pet Harbor website, which shows photos of lost and adoptable pets, said CACC's Jenny Schlueter.
CACC takes in an average of more than 3,000 stray dogs and 3,000 stray cats each year, but only a fraction of them are reunited with their owners. A majority of strays arriving at CACC do not have a tag, microchip or other form of identification, Schlueter said.
In a study, about 15 percent of owners surveyed reported losing a dog or cat over the previous five years. Data shows that dogs and cats that arrive at a shelter without an ID have a less than 2-percent chance of being reunited with their owner.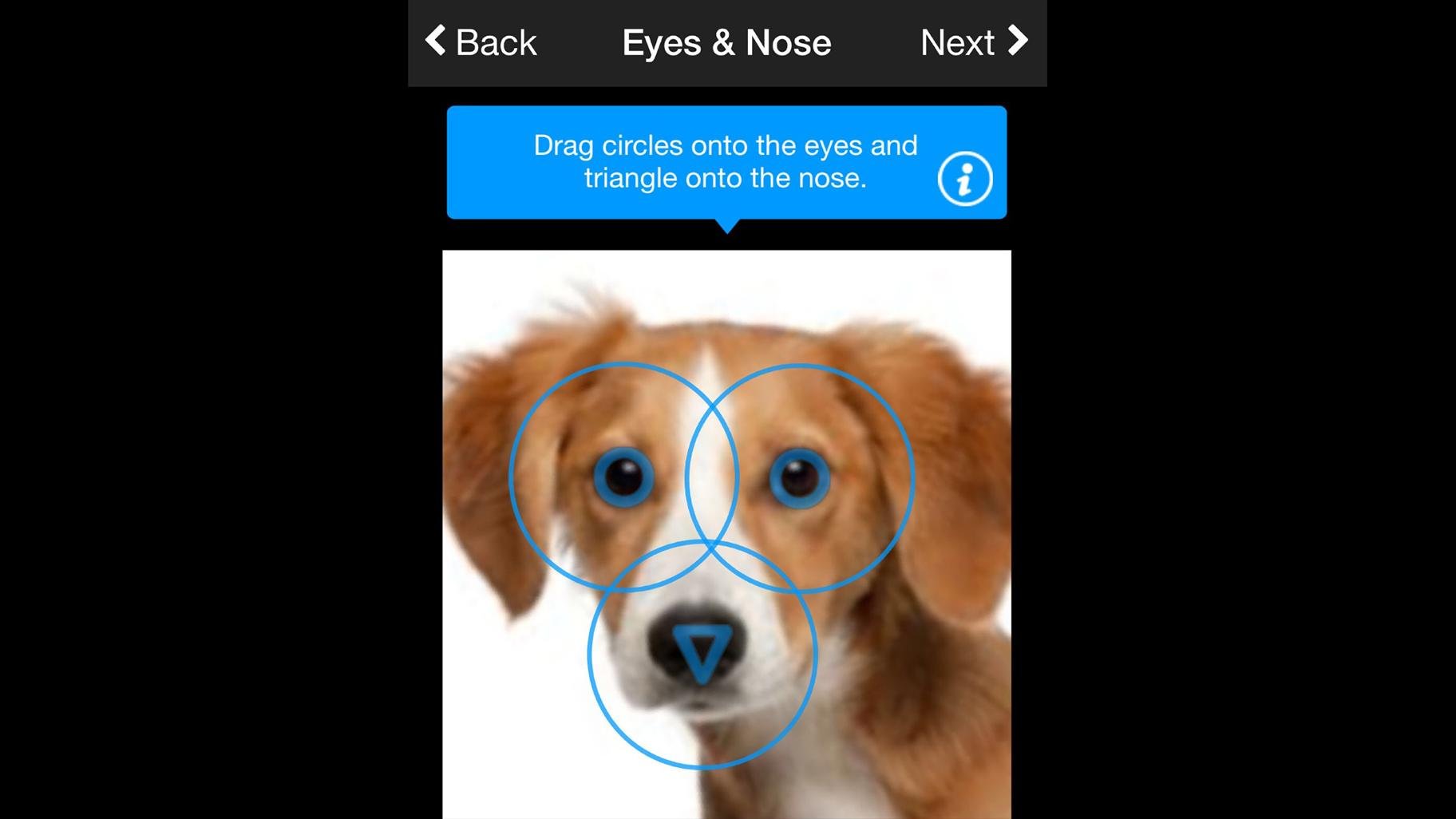 Finding Rover CEO John Polimeno said the app recognizes faces of animals with 98 percent accuracy. (Courtesy Finding Rover)
John Polimeno, Finding Rover's founder and CEO, hopes to change that. Since launching the free service with help from the Petco Foundation in 2014, Finding Rover has facilitated close to 18,000 reunions, he said.
Polimeno said he worked with doctoral students at the University of Utah's School of Computing to develop the algorithm for the app, which looks at 138 spots on an animal's face. The technology recognizes faces of animals with 98-percent accuracy, Polimeno said.
The app prompts owners to upload new photos of their pets every three months until they are 18 months old to account for changes as they grow, then once a year after that.
Owners are asked to provide only their zip code, and information about them and their pet are kept private until the pet is reported as lost, Polimeno said, at which point owners can decide what information they want to share, usually a phone number.
Finding Rover's database updates hourly and shows lost pets to anyone within 200 miles of the pet's home zip code, Polimeno said.
Owners who upload photos of their pets to Finding Rover can report a pet lost, enabling other users of the app to identify and return the pet. (Courtesy Finding Rover)
Schlueter said CACC's staff and volunteers are being trained to use Finding Rover. The shelter is also planning events and other marketing initiatives to encourage Chicago pet owners to sign up.
"The success is dependent on pet owners uploading photos of their pets on this database," she said.
Susan Taney is skeptical about the app. Taney is founder and director of Lost Dogs Illinois, a nonprofit that coordinates a network of volunteer groups dedicated to reuniting owners with their lost dogs.
In nine years, Taney said the organization has reunited more than 45,000 dogs with their owners, thanks in large part to the efforts of volunteers who are constantly checking shelter websites and Facebook pages for updates on lost dogs.
"I just don't know how successful it is going to be," Taney said about Finding Rover, adding that she'd like to see area shelters combine listings of stray pets into one system. "I don't care who gets the credit [for] getting a lost dog home, but what we're trying to promote is one centralized database so that there is just one place where people can search for their lost dogs."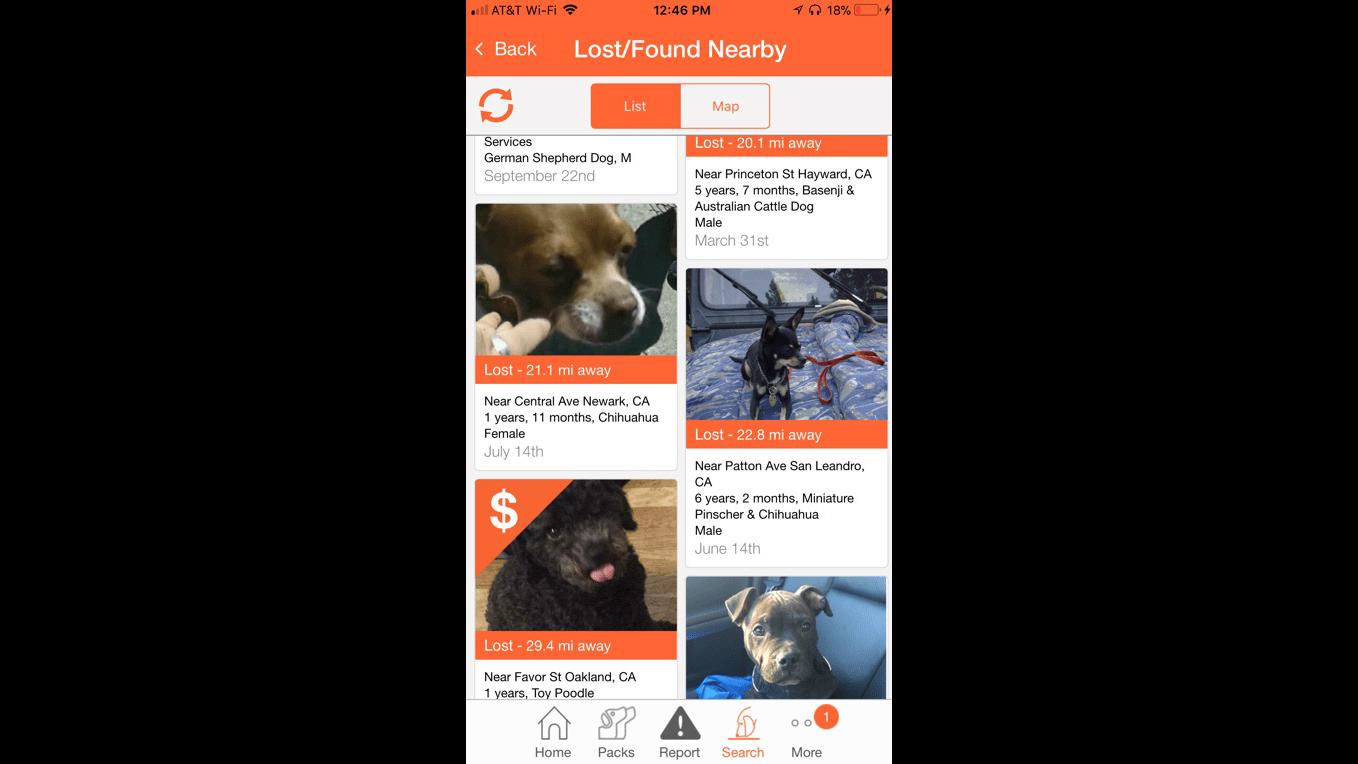 Finding Rover's database of lost pets updates hourly. (Courtesy Finding Rover)
Finding Rover is trying to become just that, with nearly 600,000 animals registered on the app nationwide, Polimeno said.
Non-pet owners can also use the app, which allows anyone to upload an animal's photo to see if an owner has reported it as lost.
"You don't have to own a pet to save one," Polimeno said. "This technology is a way for all of us to be able to save these animals."
For more information on lost and stray animals in Chicago, visit CACC's website.
Contact Alex Ruppenthal: @arupp | [email protected] | (773) 509-5623
---
Related stories: