A longtime Chicago mom-and-pop store is struggling to stay afloat in changing times.
The crowded electronics repair shop has been a fixture on Montrose Avenue for decades. We visited the shop recently to see how a 20th-century business survives in the 21st century.
TRANSCRIPT
Jay Shefsky: For almost 50 years, customers have brought in stereos, tape decks and VCRs for repairs – but the shop called 20th Century TV and Stereo no longer accepts TVs.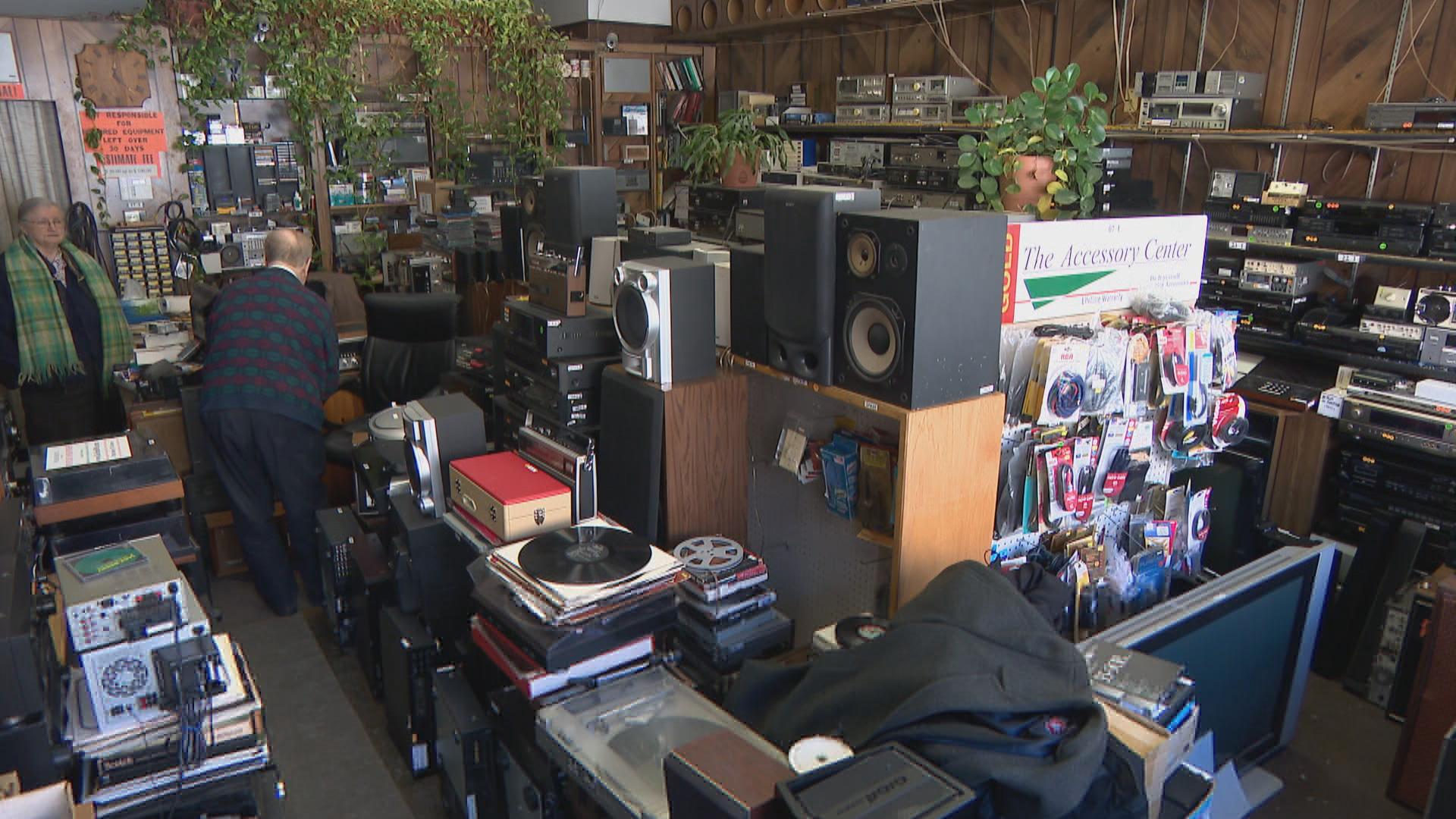 20th Century still has some antique models on hand, but the new ones take up too much room, and the store that once occupied three storefronts now fills just two.
And fill it they do.
Bruce Schulte, customer: You get everything, from video equipment to cassette equipment and everything in between in terms of stereo equipment and speakers in this place. But, it's bursting at the seams because of the amount of inventory he holds.
He loves this equipment, as most of us do who own that kind of equipment. But he doesn't charge what the value of his time is, and he'll do things that you didn't ask him to do. He's taken equipment of mine and said, "I think it's ready, but I want to run it for a while to make sure so you don't have to bring it back." It's that kind [of] old school pride in your work, much like watchmakers. He's like a watchmaker but [for] stereo and video equipment.
Shefsky: Mitch and Ursula Lewczuk have operated the store since Richard Nixon's first term as president.
They find obsolete parts to fix equipment that is often from another era.
Mitch is 80 and says he hasn't taken a vacation in 35 years. His business partner and fellow technician is his wife.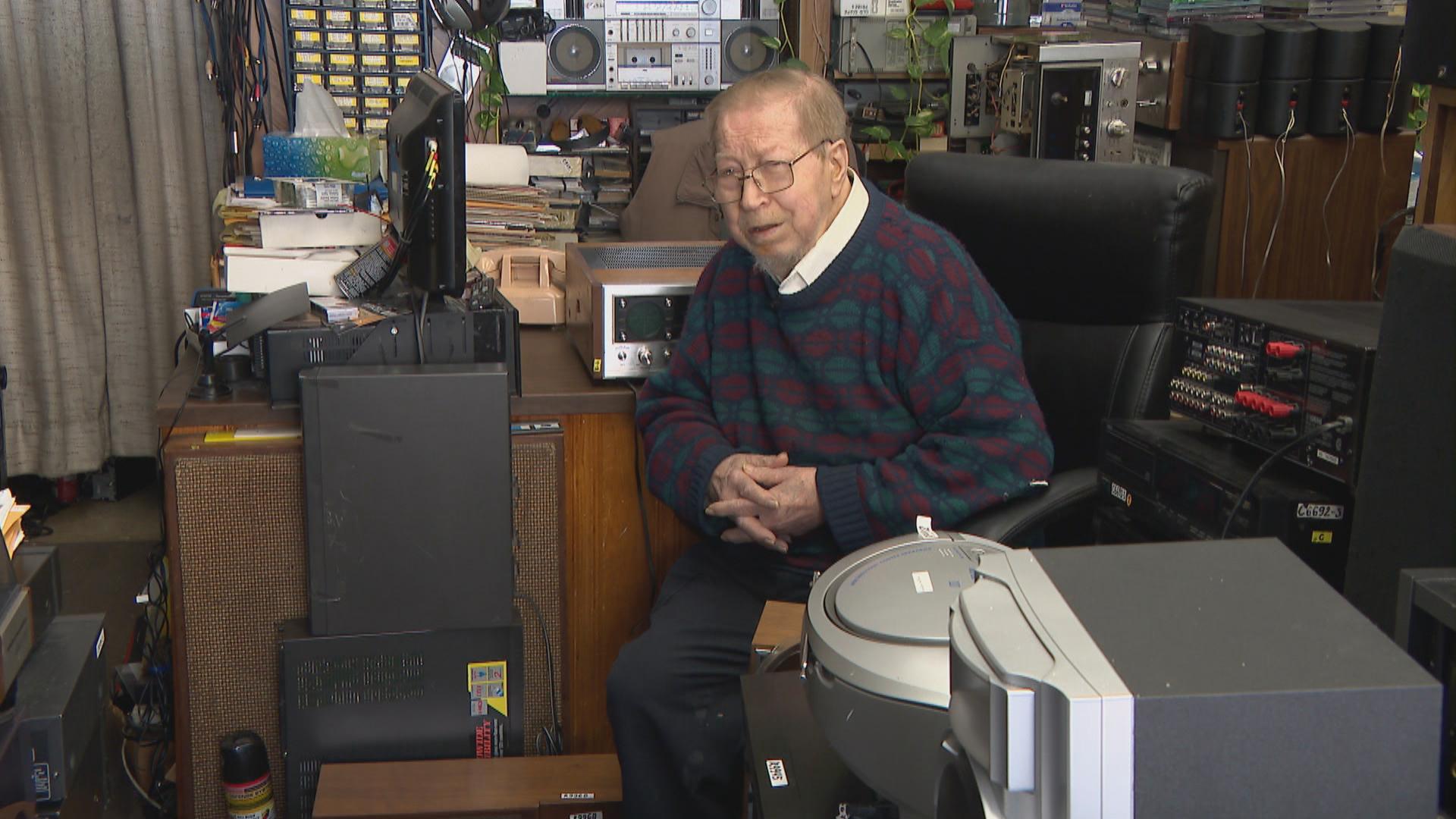 Mitch Lewczuk
Mitch Lewczuk: She is an electronic engineer with a master's degree from Poland. People think that she's just a lady. No, no. She's an electronic technician.
Ursula Lewczuk: We [are] doing the repairs, but it's also a lot of other work. Business is not so much worse, but if you have stress, of course we are not so productive as [we] used to be.
Shefsky: That "stress" comes in the form of higher rents, mounting bills and the day-to-day struggle of operating a business at an advanced age.
They've set up a GoFundMe account to try to make ends meet for the next few months.
Ursula Lewczuk: We never faced this kind of situation. We will be OK if we survive until the middle of May.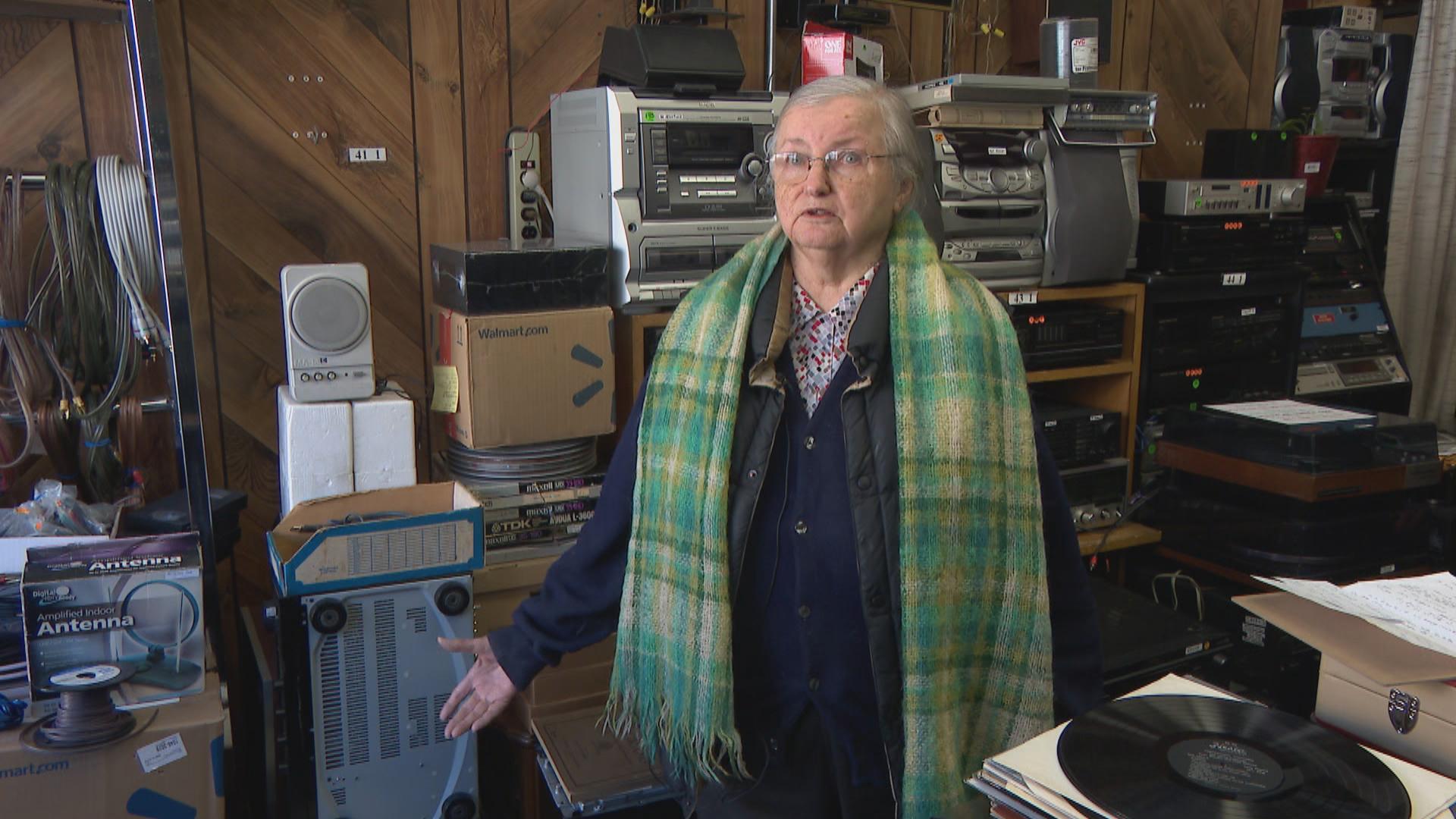 Ursula Lewczuk
Schulte: But Ursula, you have to go to the alderman's office and talk to them about what this is. If I have to come in and wait on people so that one of you can go talk to the aldermen …
Shefsky: Bruce Schulte is a business consultant and loyal customer who wants his friends to seek outside help. They don't have children or a successor.
Schulte: I wish there was somebody behind him, an apprentice, so that when he retires – and as I've said to him, he should've retired long ago – somebody needs to take over this kind of knowledge he has in order to maintain this equipment. Because anybody who owns this equipment would tell you the old equipment is actually better manufactured than what we have today.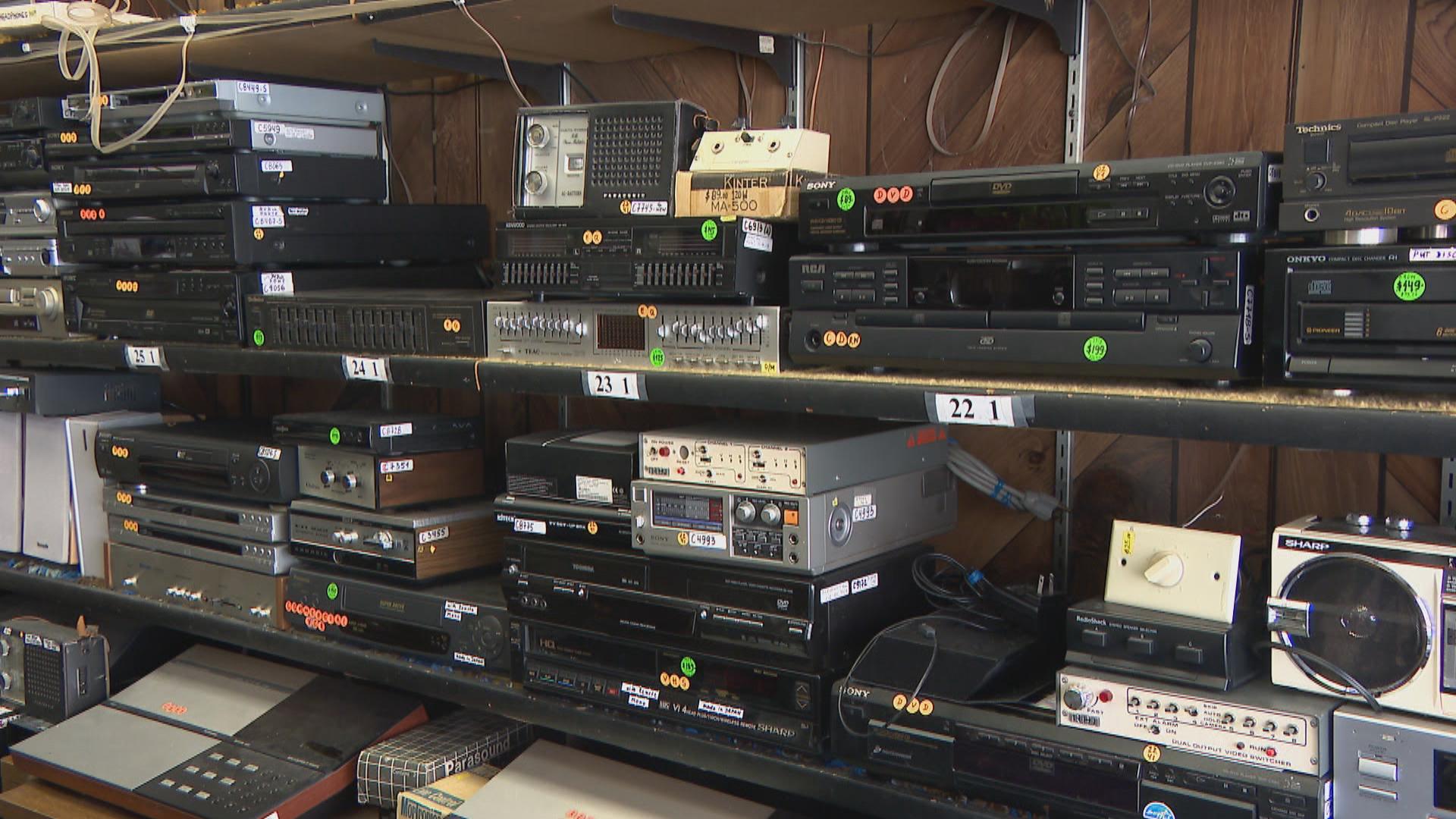 Mitch Lewczuk: Too much digital equipment, too much new modern equipment – practically they cannot be salvaged.
Schulte: These are the kinds of people that we want to encourage in our neighborhoods as small business owners in Chicago. It's a dying breed, these guys. There's probably only two or three like this in the entire city.
---
Related stories:
Owners of Logan Square Restaurant Add Surcharge to Menu
Heartland Cafe in Rogers Park Prepares to Close After 42 Years