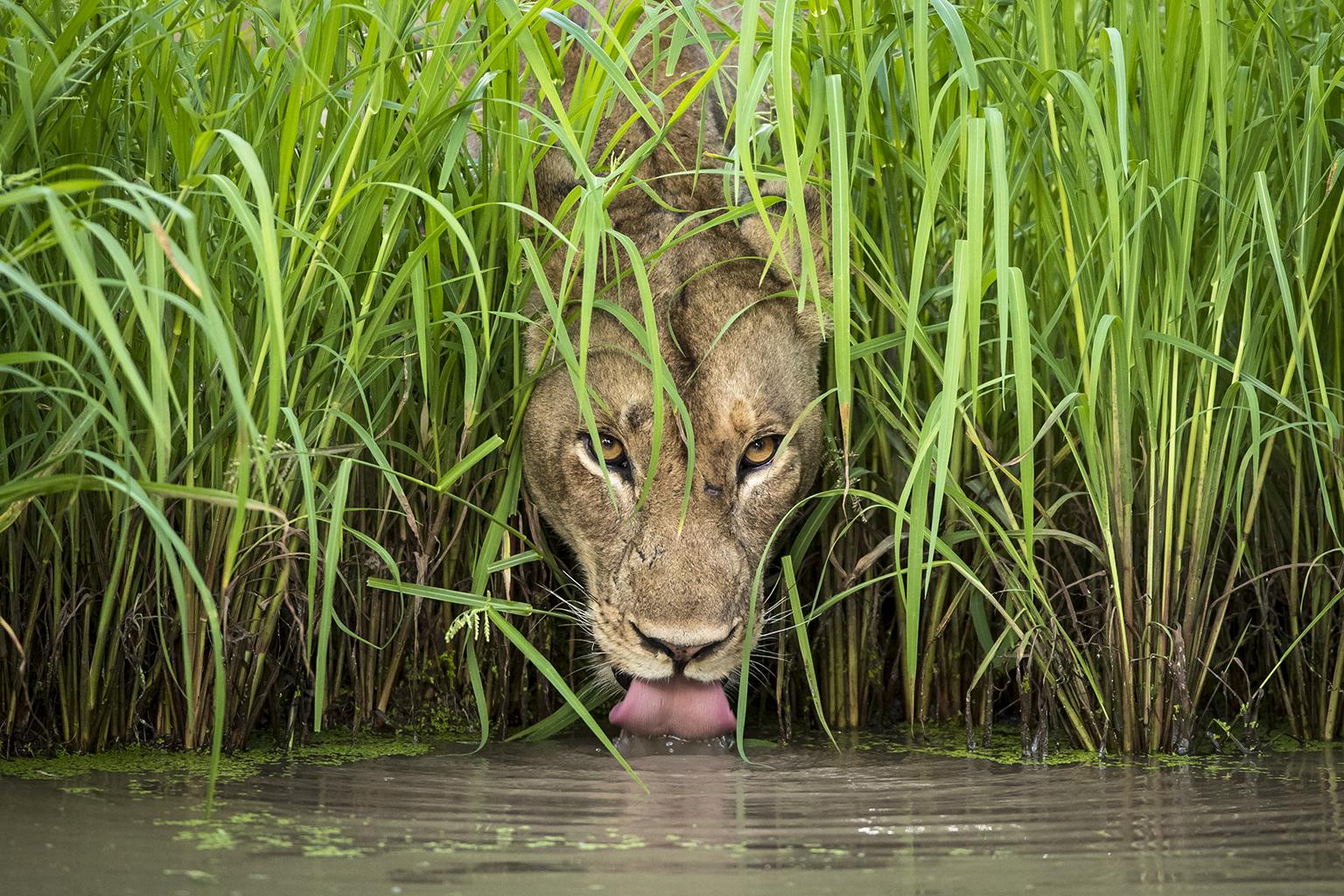 A lioness drinks from a waterhole in Zambia's South Luangwa National Park. (© Isak Pretorius, South Africa)
A new exhibit coming to the Field Museum this spring will take visitors behind the lens of some of the world's best wildlife photographers.
From two walruses poking their heads above icy Norwegian waters to the pink-orange glow of a simmering Russian volcano to a pair of African wild dogs playing with their breakfast leftovers – the head of a chacma baboon –  the exhibit will showcase images that celebrate fascinating animal behavior and the breathtaking diversity of the natural world, according to the Field.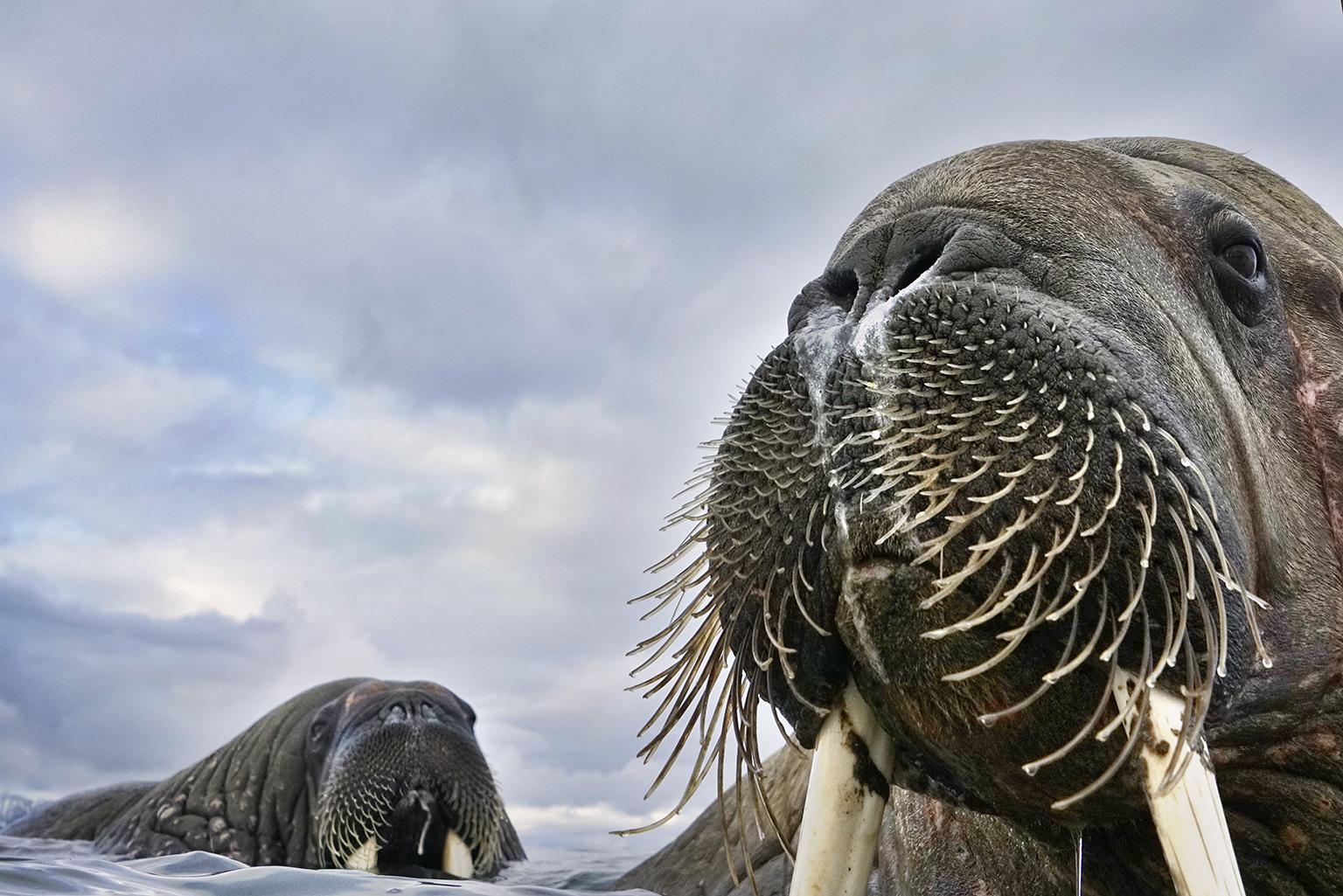 Having spotted walruses from his dinghy off the coast of Svalbard, Norway, photographer Valter Bernardeschi slipped into icy water to photograph them. He captured these young walruses with his camera on a float. (© Valter Bernardeschi, Italy)
Opening March 22, the exhibit, "Wildlife Photographer of the Year," is based on the prestigious photography competition of the same name that dates to 1965. On display will be the 100 most recent winning photos from the competition, selected from 45,000 submissions from 95 countries.
The exhibit is developed and produced by the London Natural History Museum.
"Exploring, admiring, and ultimately protecting the richness of life on Earth is central to our mission here at the Field Museum," said Jaap Hoogstraten, Field's director of exhibitions, in a statement. "We hope to bring people closer to the stories behind each photograph, to deepen the public's appreciation for how incredible, fragile and amazing wildlife on our planet really is."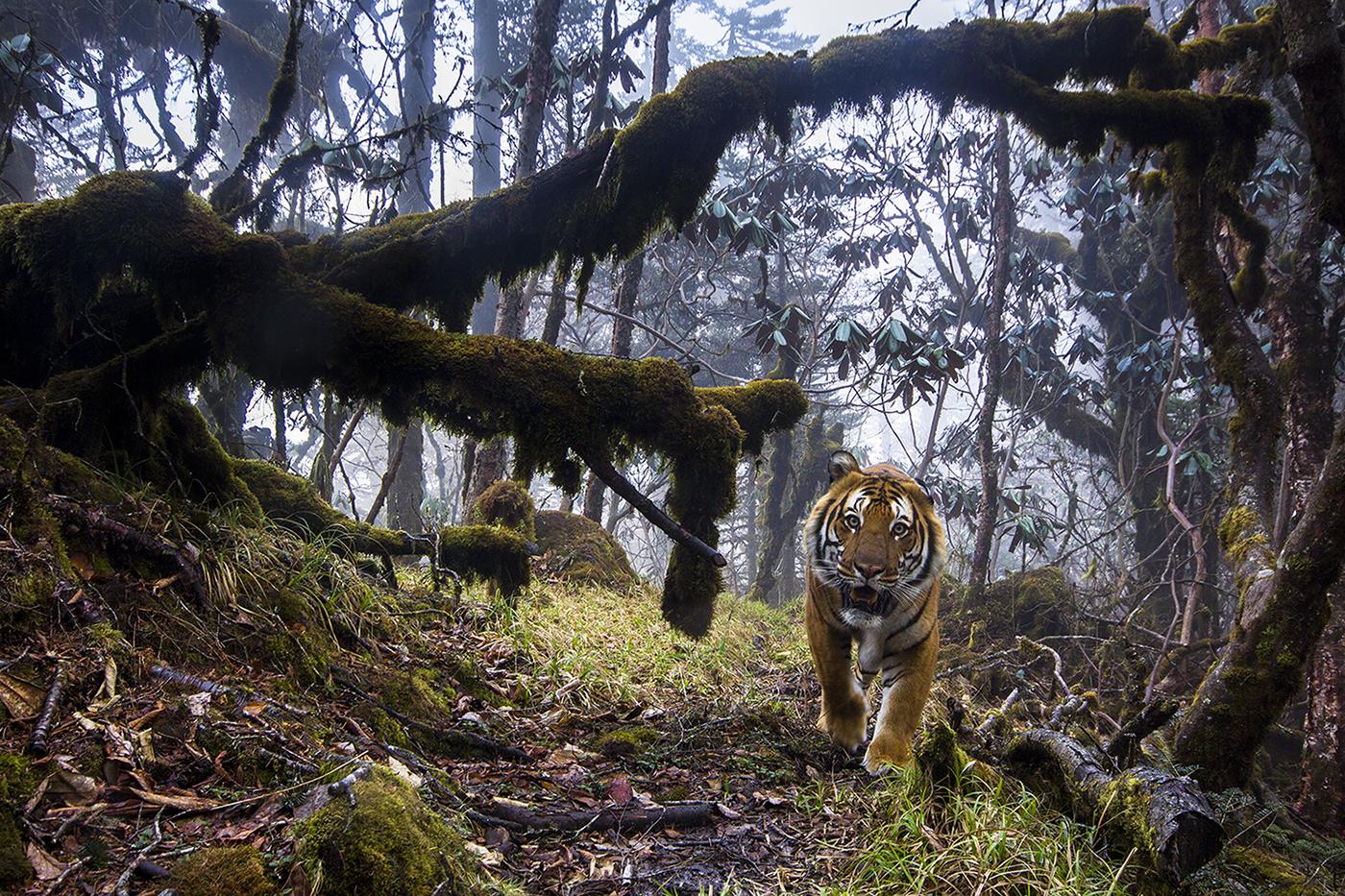 To capture this shot, photographer Emmanuel Rondeau set up eight triggered cameras in the Trongsa District of the Kingdom of Bhutan. Working with local rangers, he chose locations known to see tigers passing through. (© Emmanuel Rondeau, France)
A description of each image will allow visitors to learn how the photographer captured the shot. For example, French photographer Emmanuel Rondeau set up eight triggered cameras in a national park in Bhutan in order to capture a tiger running directly at his lens.
"Sometimes, the animal in the photo is the protagonist – you identify with that animal and its story. But the hero of a photograph can also be its photographer," said Janet Hong, project manager of exhibitions at the Field, in a statement. "It takes perseverance to get a great shot – understanding an animal's behavior can mean tracking it for days. And a great visual composition often comes from deep knowledge of a place or plant or animal."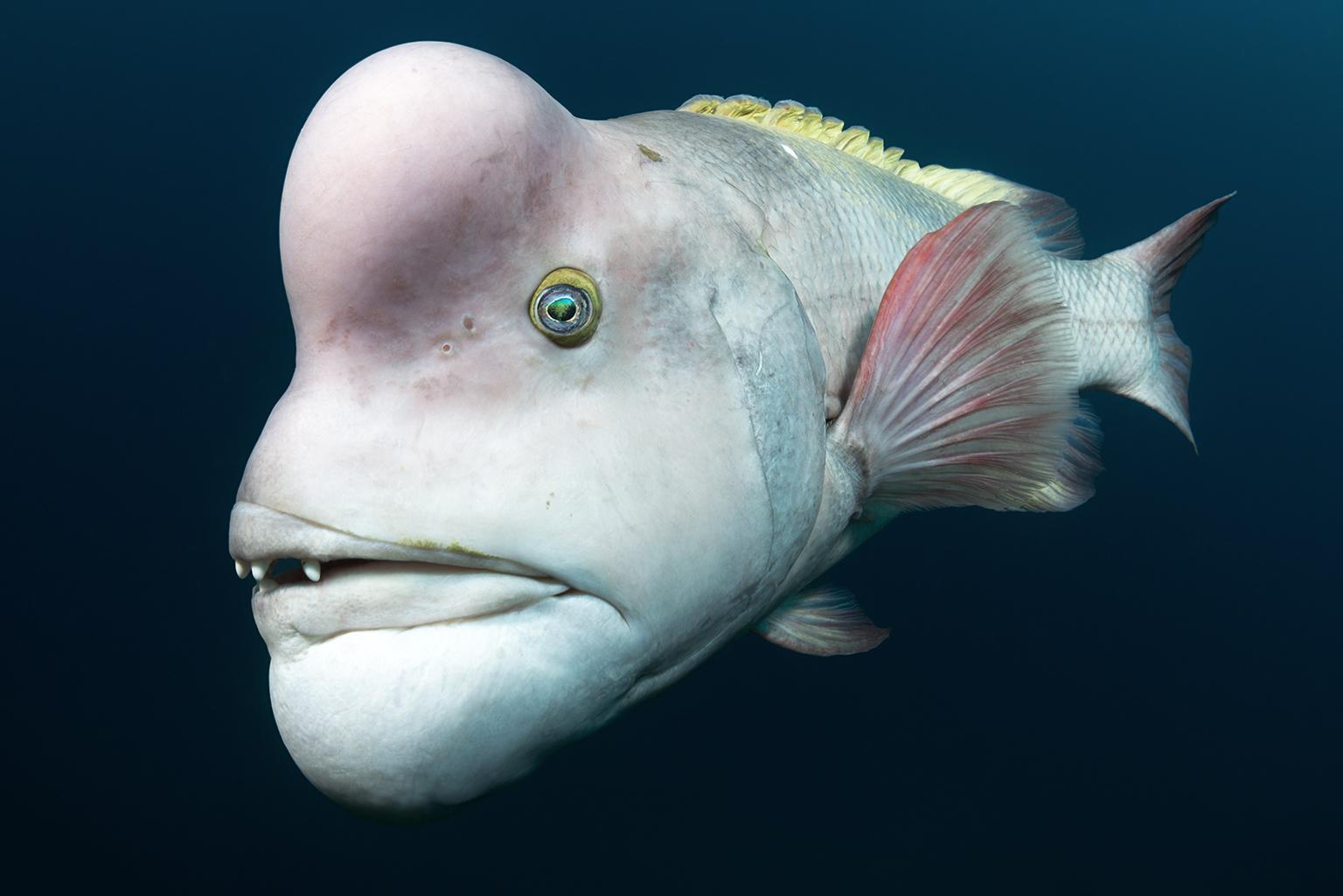 This male Asian sheepshead wrasse is looking for love off of Sado Island, Japan. He is intent on impressing females, and fending off rivals, which he will head-butt and bite. (© Tony Wu, United States of America)
The exhibit, which is presented in both English and Spanish, will run through January 2020. Admission will be included with either a Discovery or All-access Pass from the Field.
Contact Alex Ruppenthal: @arupp | [email protected] | (773) 509-5623
---
Related stories: