Visitors to the Field Museum this fall will have a chance to soak up Chicago's rich beer history, with a focus on the immigrant communities that established the city's first breweries.
The exhibit, "Brewing Up Chicago: How Beer Transformed a City," opens Nov. 2 and will give visitors a feel for what it was like to be in 19th-century Chicago pub, including the smells of whiskey and bacon that permeated the city's first saloon.
The exhibit will take visitors back to Chicago's founding in 1833 and the decades leading up to the 1893 World's Fair. It will also show how the city's German-American community evolved during those 60 years, first being perceived as a group of strange outsiders and later recognized as respected Chicagoans, according to the Field.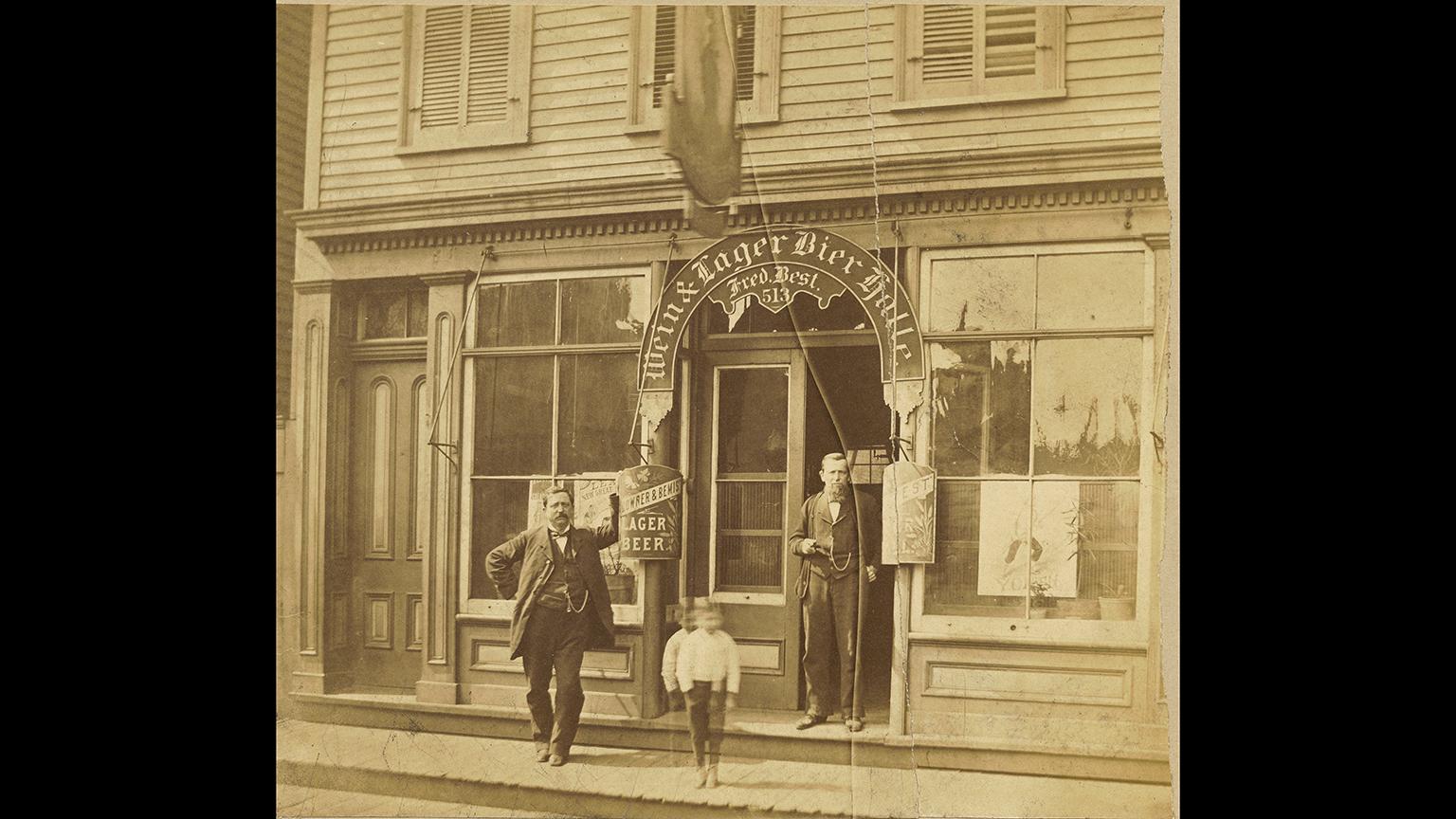 The Wein & Lager Bier Halle, once located at 513 S. Halsted St. served up wine and beer for German immigrants from 1880 to 1885. (Chicago History Museum)
For "Brewing Up Chicago," the museum is teaming with the nonprofit Chicago Brewseum, which plans to open a museum, brewery and taproom in 2021 that it says would be the first nonprofit museum "dedicated to telling the global story of beer."
"Chicago's early beer industry relied heavily on the immigrant communities who built our city," said Liz Garibay, the Brewseum's founder and executive, in a statement. "Germans founded some of the earliest breweries, eventually introduced lager beer and provided a cultural foundation upon which the whole city could enjoy – and respect – beer. We're proud to present this story here, and to demonstrate how beer was and is a driving cultural force in our city, region and country."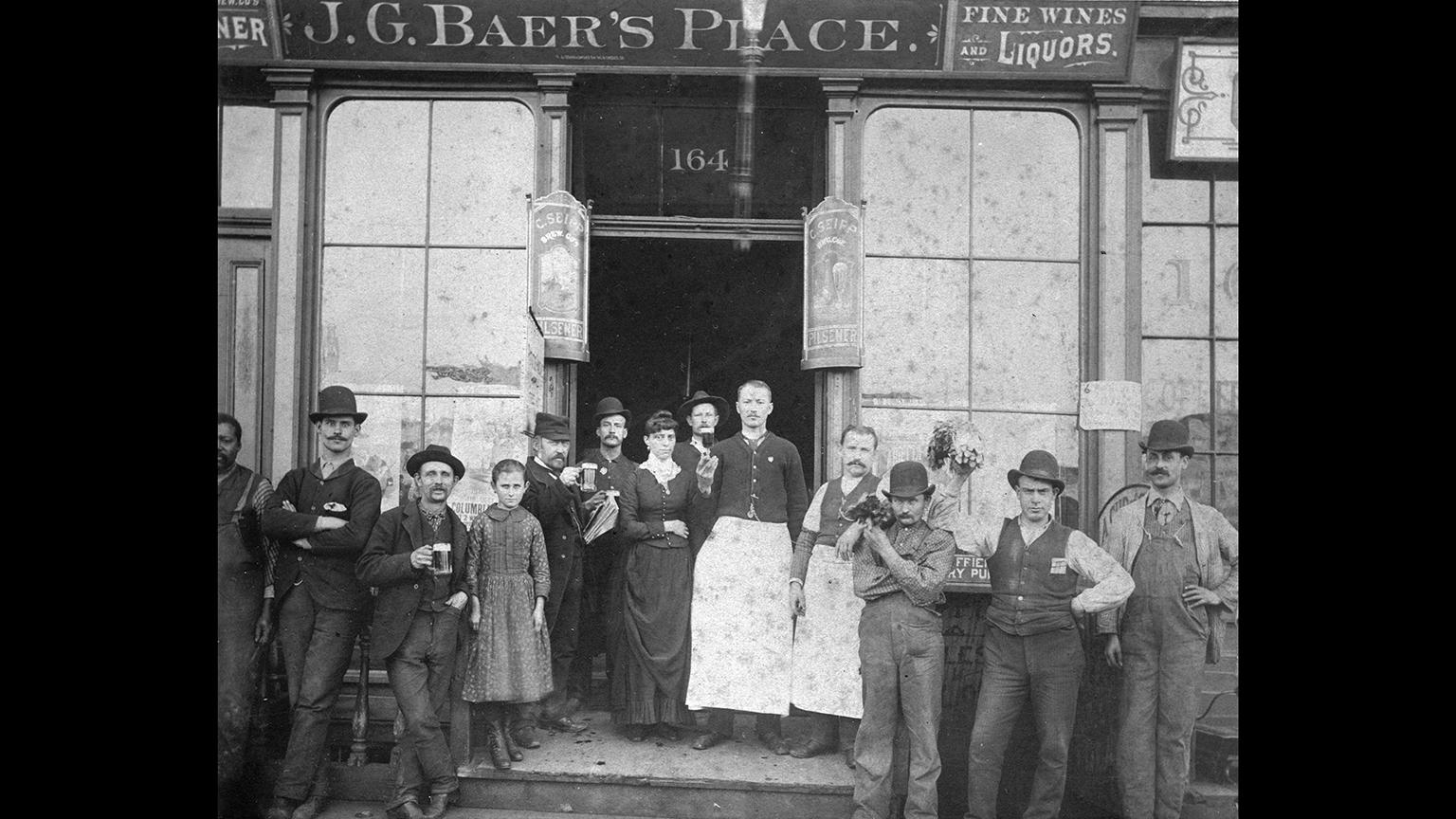 A group of Chicagoans outside J.G. Baer's Place, where signs advertise pilsners made by the C. Seipp Brew Co., which survived the Great Chicago Fire of 1871. (Chicago History Museum)
Other artifacts planned for the exhibit include an original Pabst blue ribbon, a 19th-century brewmaster's kettle and original illustrations of the grand Schlitz Pavilion, where guests enjoyed beers at the World's Columbian Exposition of 1893. Visitors will also be able to design their own beer bottles, cans and labels.
Items and images in the exhibition are on loan from the Brewseum's cultural partners, which include the Black Point Estate of the Wisconsin Historical Society, the Chicago History Museum, DANK Haus Chicago, the Milwaukee County Historical Society, the Pabst Mansion and the Siebel Institute of Technology.
Chemist John Ewald Siebel came to Chicago from Germany in 1866 and pioneered new methods of brewing lager beer that are still in use today. He taught brewing classes in German and English at the Siebel Brewing Academy, which later transformed into existing Siebel Institute of Technology at 900 N. Branch St. (Chicago History Museum)
"We're delighted to host the [exhibit] here at the Field," said Jaap Hoogstraten, the Field's director of exhibitions, in a statement. "Delving into something like beer, which we think we know all about and we enjoy in so many settings, ends up revealing our city's deep histories, conflicts and aspirations."
The team behind "Brewing Up Chicago" is comprised of beer industry experts, including Garibay, beer historian Brian Alberts and beer expert and author Randy Mosher.
The exhibit will be presented in both English and Spanish. It is scheduled to run through early 2020.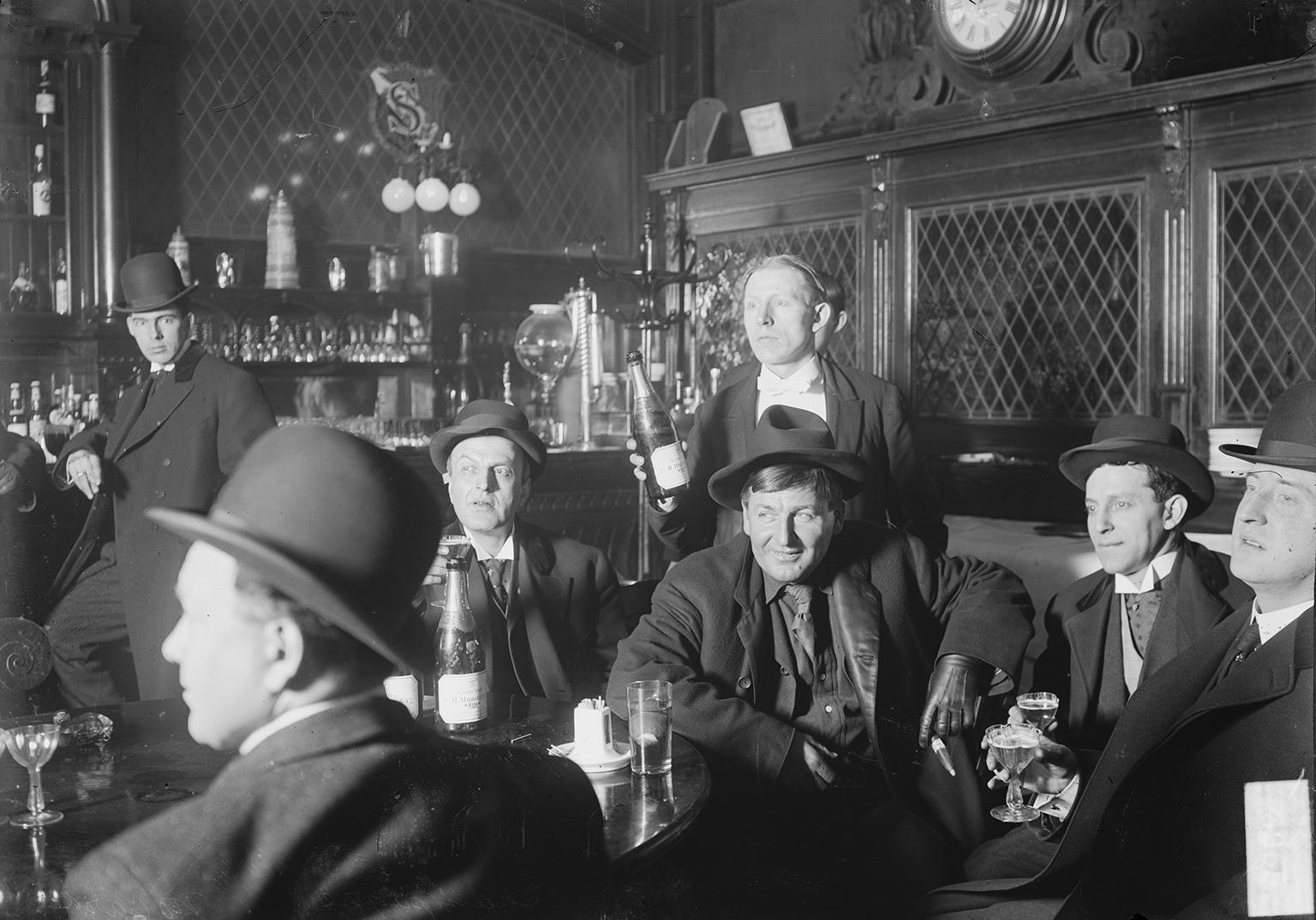 Interior of a Chicago saloon, 1905 (Chicago Daily News negatives collection / Chicago History Museum)
For more information, visit the Field Museum's website.
Note: This story was originally published Oct. 10, 2018.
Contact Alex Ruppenthal: @arupp | [email protected] | (773) 509-5623
---
Related stories:
Field Museum to Host 'Science of Alcohol' Series in Logan Square