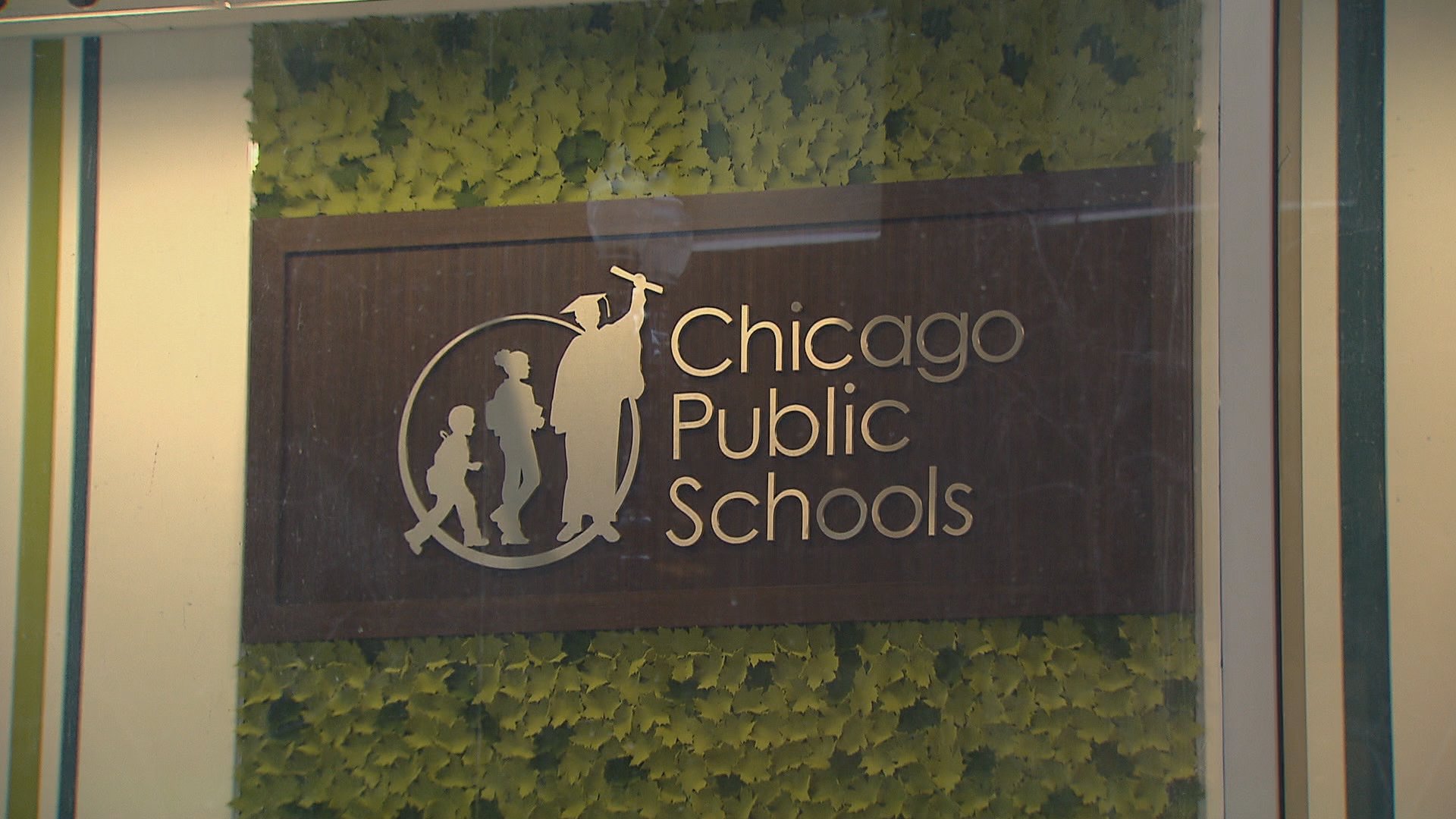 The former music director of a popular vocal ensemble at a Chicago public high school on the Southwest Side mismanaged more than $13,000, depositing checks and donated funds raised by the club into his personal account rather than submitting them to his school.
That investigation was among those included in Chicago Public Schools Office of Inspector General's annual report, published Thursday morning.
Michael Gibson, who created and oversaw the Musicality music program at Curie Metropolitan High School, was investigated for the mismanagement of $8,074 in donations through a GoFundMe fundraiser and another $5,025 in check payments taken in during and after the group's run on the NBC show "America's Got Talent" in 2016.
CPS Inspector General Nicholas Schuler determined Gibson "willfully violated" the school district's fundraising guidelines by depositing those funds into his personal checking accounts, thus withholding portions from the school, and making cash distributions directly to students.
"After the school principal discovered the account and instructed him to fill out a fundraising proposal in accordance with CPS policy, (Gibson) ignored the principal's directives and began spending the donated funds during the club's trips to Los Angeles," the report states.
Gibson is not named in the OIG's annual report, but it does state the music group received substantial acclaim "after a successful run performing on a television show" and discusses a GoFundMe campaign started by the program's director, which brought in more than $8,000. Musicality finished in the top 20 of "America's Got Talent" and a 2016 GoFundMe page in Gibson's name titled "Musicality fundraiser" brought in more than $8,000.
Document: Read the full annual report.
Gibson failed to keep an accurate accounting of those expenditures, according to the report. When the school demanded to know where it went, he "struggled to recall exactly how he had spent the money." Gibson eventually turned over $3,500 of the $5,025 in checks he received for Musicality performances following their "America's Got Talent" run, but he never returned the remaining $1,525.
The OIG investigation did not conclude that Gibson stole any of the money for his own personal use, but it also couldn't rule out that possibility given his poor accounting. Gibson eventually resigned from Curie two months after he was interviewed by the inspector general's office. He has since established Musicality as a private LLC operating independent of Curie and CPS.
Gibson said he was unaware the district required staff to fundraise through their schools, and was concerned that given the time constraints, the funds would not have been available to students when they needed them.
"These kids are rarely afforded opportunities like ('America's Got Talent')," he said in an email, "so I decided to take the risk by using the funds before they were approved to ensure the students could take full advantage of this once-in-a-lifetime chance.
"I regret not going through the proper channels but I don't regret the opportunities that were afforded to the kids," he continued. "Moving forward, I hope the focus can be on the work of these amazing kids and Musicality's mission to share our diverse stories through music."
A "Do Not Hire" designation has been placed on Gibson's file.
The report states the Board of Education has not sought to recover the remaining funds. But CPS spokeswoman Emily Bolton said the district is now exploring its options to do so.
"CPS takes seriously its duty to address misconduct, and as noted in the report, the district has held accountable all individuals who committed serious breaches of CPS policy and public trust," she said in a statement.
Other investigations
Schuler's office received 1,520 complaints over the past fiscal year – its highest total since 2012 – and opened investigations into 270 cases, according to the annual report. One-third of those complaints fell into the catch-all category of "miscellaneous." Another third were classified as mismanagement (210 complaints), residency (180) or discourteous treatment issues (106).
Schuler cites budgetary restrictions and post-investigation activities, such as preparation for hearings and trials, as limiting factors preventing his office from opening more investigations.
"As previously reported by this office, the inability to investigate more complaints creates a substantial risk that instances of fraud and employee misconduct go undetected," he states in the report.
Schuler has repeatedly called for a bigger budget, especially after his office was tasked this year with investigating sexual misconduct allegations made by students against district employees, vendors or volunteers moving forward along with previous reports dating back to 2000. His office is in the process of hiring additional staff to handle that work.
The most impactful investigation highlighted in the report centered on ethics violations committed by former CPS CEO Forrest Claypool and General Counsel Ronald Marmer, both of whom resigned in late 2017 once these allegations came to light.
Schuler urged the Board of Education to terminate Claypool following the extensive investigation that revealed the schools chief had repeatedly lied as part of a "full-blown cover-up."
The investigation focused on Marmer, who was still receiving severance package payments in 2016 from the law firm of Jenner & Block while simultaneously overseeing their CPS-contracted work. Schuler accused Claypool of "attorney shopping" to get a legal opinion stating this wasn't an ethics violation, as well as altering bills and lying to the inspector general in two separate interviews.
The OIG published several significant activity reports in 2018 following investigations into free Montessori pre-K "perks" for families in Chicago's most wealthy attendance area, principals allowing "side door" enrollments for students to enter schools outside their neighborhoods, and former CPS CEO Barbara Byrd-Bennett's improper relationship with a for-profit education company.
In November, CPS officials also removed Ogden Elementary principal Michael Beyer from his position after the OIG concluded he had falsified attendance records at his school dozens of times in order to avoid unexcused absences through the improper use out-of-district and homeschool transfer codes.
According to the annual report, the OIG found this had occurred 75 times over the past three school years, including at least four instances in which Beyer "clearly condoned or encouraged parents" to unenroll their students "after he received express direction from other CPS administrators not to engage in that practice."
Another principal was suspended without pay after she hired a dance teacher through a vendor who never underwent a background check during his two years at the school, according to the report. Nearly 150 students were enrolled in that teacher's classes last school year – but the courses had no curriculum and students were instead graded simply on their attendance.
"However, the principal told the OIG that the students in the dance classes did 'nothing,'" the report states. "She said the course was about being present for class and the students were supposed to be doing self-generated work."
Course credits were revoked and students were given the option to make that credit up by completing an online course or an independent study project. The board has initiated dismissal proceedings against the principal, the report states, and suspended an assistant principal at the school for five days.
Contact Matt Masterson: @ByMattMasterson | [email protected] | (773) 509-5431
---
Related:
Ogden Principal Removed Amid 'Falsified' Attendance Records
CPS Watchdog: Wealthy Families Benefitting From Free Admission to Montessori Pre-K
CPS Inspector General on Resignation of CPS CEO Forrest Claypool
CPS Watchdog Highlights Gift Card Fraud in Annual Report
---