Like it or not, another race is in full swing: the contest for Chicago mayor.
On Tuesday night, Illinois Comptroller Susana Mendoza won re-election to a new term. But will she now enter the mayor's sweepstakes?
All signs point toward yes. Mendoza has said repeatedly that she would strongly consider a bid if Democratic candidate for governor J.B. Pritzker defeated Gov. Bruce Rauner, which he did handily.
Mendoza gave her victory speech Tuesday after defeating Republican challenger Darlene Senger to win the office of comptroller. There were whispers that she may announce her run for mayor Thursday. But last week, snippets of a "Mendoza for Mayor" campaign commercial leaked to the media. It no longer appears she will make her announcement Thursday, but there have been campaign volunteers petitioning for weeks to get her name on the ballot.
Meanwhile, Toni Preckwinkle, who also ran and won her re-election as Cook County Board president, said that a Mendoza candidacy didn't have much of an effect on her own.
"This is a democracy and anyone's entitled to run," Preckwinkle said. "She's entitled to make her own choices."
Graphic: Candidates for Chicago mayor: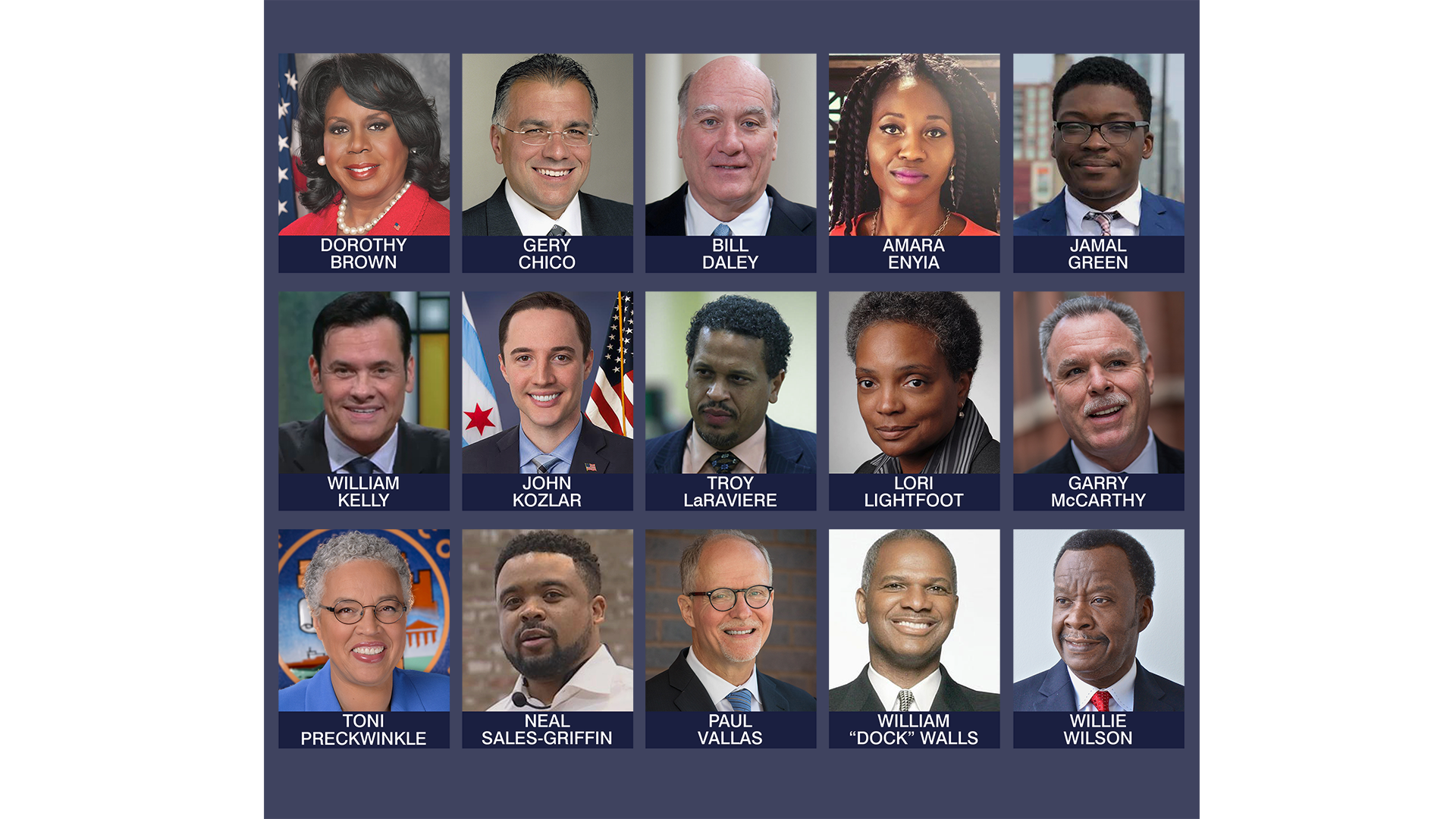 And there are key dates coming up. Starting Nov. 19, the candidates can start turning in their nominating petitions. The deadline for doing so is Nov. 26. The primary election takes place Feb. 26, 2019 and the runoff on April 2, 2019.
The top fundraisers so far have been Bill Daley at about $1.3 million, with Gery Chico over a million, Lightfoot running around $416,000 and both Vallas and Preckwinkle a little under $400,000. Meanwhile, if Mayor Rahm Emanuel has a favorite, he's not letting that cat out of the bag.
"I know we have a tradition in Chicago of trying to pick successors," Emanuel said. "I'm not doing that. I think it's up to the voters to decide who are the right candidates and who have the right ideas."
Ditto for the newly elected governor.
"My job is to work with whoever the new mayor of the city of Chicago is," Gov.-elect Pritzker said. "That isn't something that happened in the last administration, and I really think it's important for the governor to work with the largest city in our state and one of the big economic engines of our state."
If and when Mendoza does get into the mayor's race, she has around $2 million in her campaign funds. And if she wins, the governor could appoint a temporary replacement until the general assembly calls a special election.
Follow Paris Schutz on Twitter: @paschutz
---
Related stories:
Dems Make Big Moves on Cook County and MWRD Boards
J.B. Pritzker Defeats Gov. Bruce Rauner in Race for Illinois Governor