Toni Preckwinkle appears on "Chicago Tonight" on Oct. 16, 2017.
Although she announced her run for mayor of Chicago in September, Cook County Board President Toni Preckwinkle pushed forward in her uncontested re-election run for the executive position of the county's legislative board, a position she's held since 2010.
Former CPS CEO Paul Vallas, who announced his own bid for mayor in May, criticized Preckwinkle for running for both offices.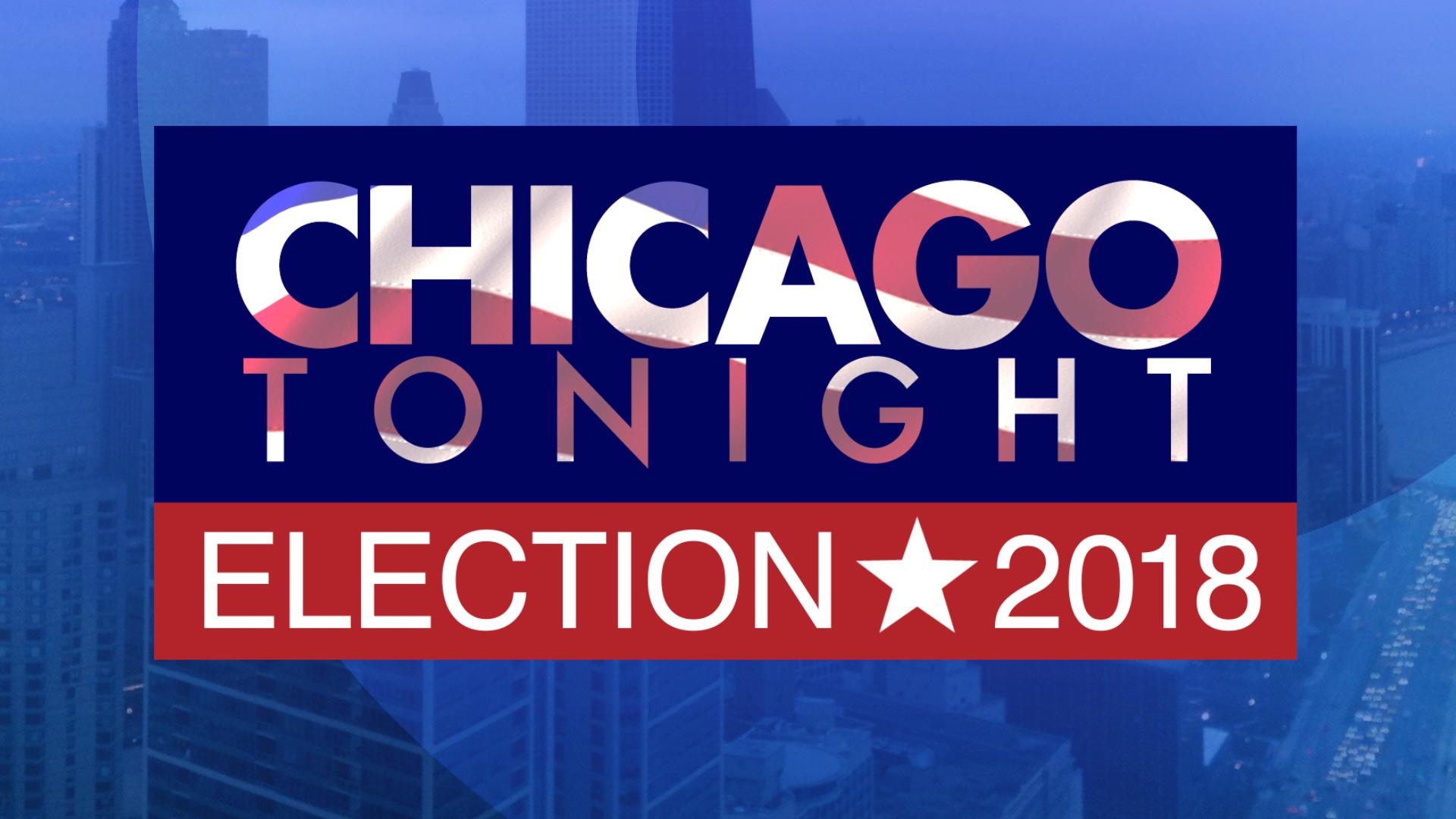 More election coverage from WTTW News and Chicago Tonight
---
"It's misleading to both voters, supporters and even donors to basically be asking them to support you for an office that you plan on vacating because you really want to seek another office," Vallas said. "At the end of the day if you want to run for mayor, run for mayor. Don't seek two offices at the same time."
Preckwinkle faces a crowded field of candidates for the Chicago mayoral election on Feb. 26, 2019.
In the race to fill the 17 Cook County Commissioner seats, nine commissioners ran unopposed – all Democrats – while all four Republican commissioners – Tim Schneider, Gregg Goslin, Sean Morrison and Peter Silvestri – were challenged by Democrat opponents.
Heavy funding from the county's Democratic Party paid off as two Republican commissioners – Schneider and Goslin – lost to Democrats Kevin Morrison and Scott Britton, respectively.
Republicans Morrison, who ran against Democrat Abdelmasser Rashid, and Silvestri, who faced Democrat Frank McPartlin, narrowly beat their opponents.
Three Democratic commissioners – Arroyo, Daley and Suffredin – faced Republican challengers while Democrat Bill Lowry and Republican George Blakemore ran for the 3rd Cook County District seat left open by retiring Democratic Commissioner Jerry Butler. All Democratic candidates in those races won. 
Metropolitan Water Reclamation District
The Metropolitan Water Reclamation District of Greater Chicago, an agency tasked with the important work of treating wastewater and preventing flooding, is made up of a nine-member board that includes a president, vice president, chairman of finance, and six commissioner seats – currently held by six Democrats and one Republican.
This election, there were five commissioner seats up for grabs.
Three seats were for full, six-year commissioner terms, and they all went to Democrats: incumbent Kari Steele, Debra Shore and Marcelino Garcia. The trio defeated Republicans R. Cary Capparelli and Shundar Lin and Green Party candidates Christopher Anthony, Karen Roothaan and Tammie Felicia Vinson.
This year, there were a pair of two-year positions open on the board – Democrat Kimberly Neely DuBuclet beat out Green Party candidate Rachel Wales to win one of them, while Democrat Cameron Davis defeated Green candidate Geoffrey Cubbage to win the other.
MWRD commissioner terms are usually six years, but after the resignation of now-11th Ward Ald. Patrick Daley Thompson and death of Commissioner Timothy Bradford on Dec. 1, winners DuBuclet and Davis will serve the remaining two years left in those terms.
Davis and Cubbage were write-in candidates in the March primary and obtained the requisite number of votes to run for Bradford's vacant seat.
Three days after the primary, Gov. Bruce Rauner appointed David Walsh, the board's sole Republican, to fill the seat.
After a legal challenge to determine whether Walsh would serve until 2020, the end of Bradford's term, last month a circuit court judge ruled Davis and Cubbage eligible to appear on the ballot.
Follow Evan Garcia on Twitter: @EvanRGarcia
---
Related stories:
Toni Preckwinkle: Candidate for Cook County Board President
Toni Preckwinkle Announces Bid for Chicago Mayor
2018 Voters' Guide to the General Election
2018 General Election: Cook County Commissioner
2018 General Election: Commissioner, Metropolitan Water Reclamation District