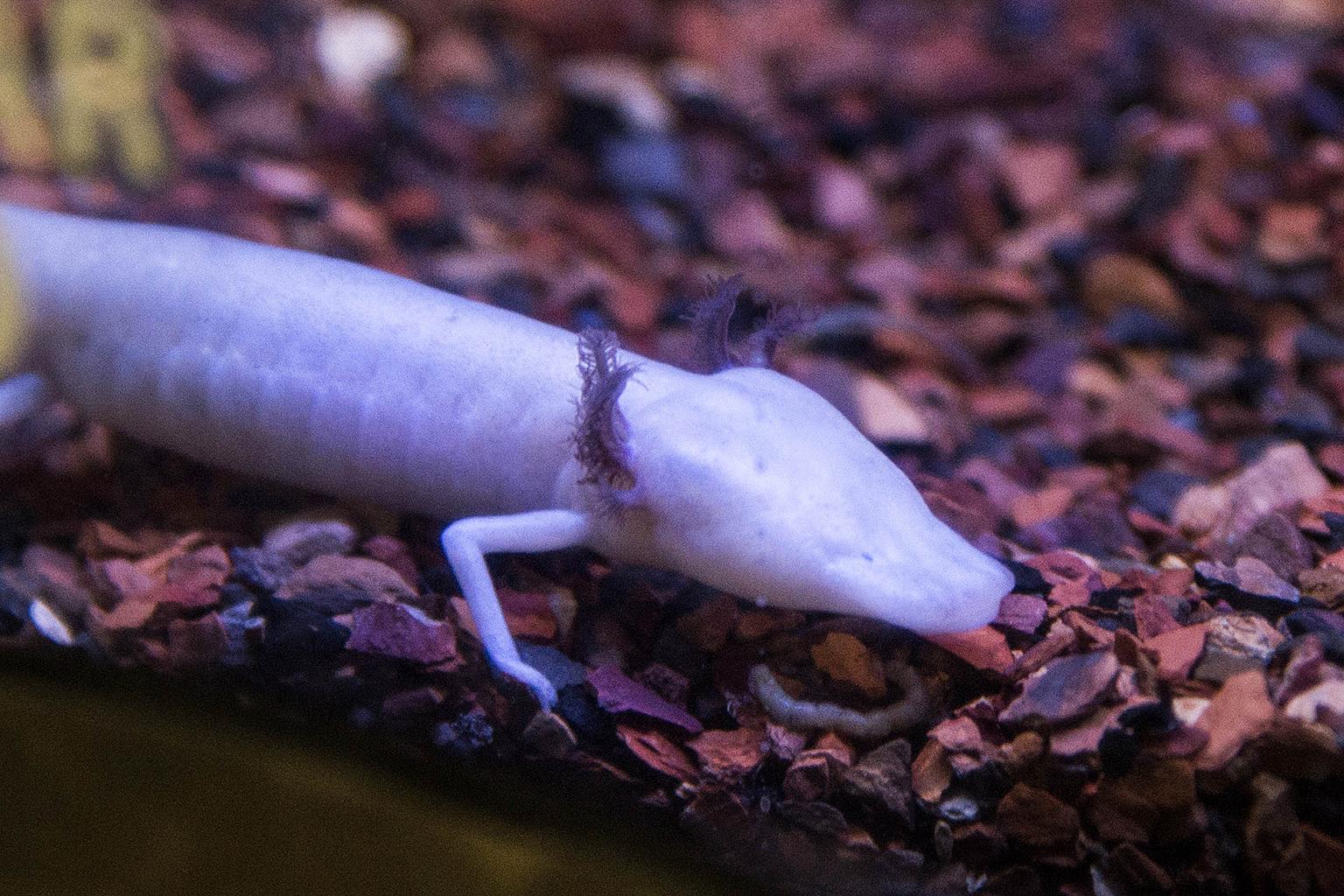 Brookfield Zoo recently welcomed eight Texas blind salamanders, including the one pictured here. (Kelly Tone / Chicago Zoological Society)
Take a close look inside Brookfield Zoo's aquatic exhibit and you'll find some of the zoo's newest, smallest and most unique-looking guests: Texas blind salamanders.
Eight salamanders arrived at the zoo earlier this summer from Audubon Zoo in Louisiana, making Brookfield Zoo one of just three North American institutions to host the rare creatures.
Found only in the water-filled caves of the Edwards Aquifer in San Marcos, Texas, the salamanders are a translucent white color with bright red gills that protrude from their throats. A finned tail makes up a large portion of their body, which is about 3.5 to 5.5 inches in length.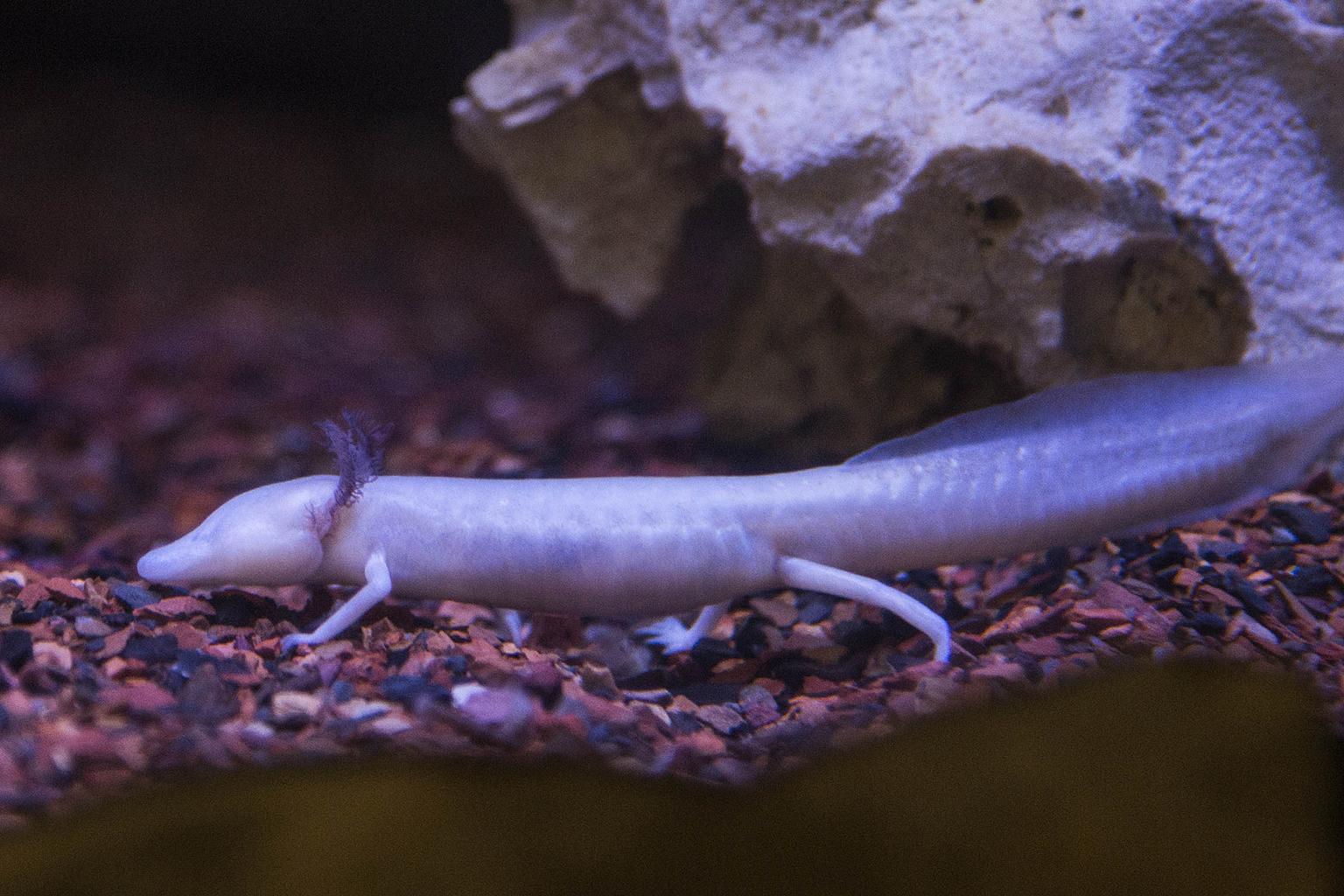 (Kelly Tone / Chicago Zoological Society)
Texas blind salamanders are neotenic, meaning they never fully metamorphose, remaining in a juvenile-like aquatic stage into adulthood. Two tiny black spots under the salamanders' skin serve as their eyes, making the species completely blind. But the amphibians are well adapted for an aquatic, underground environment, with an ability to sense their prey's movement by subtle changes in water pressure.
Despite their status as a top predator, texas blind salamanders are classified as endangered by the U.S. Fish and Wildlife Service. The biggest threat to the species is water pollution and overuse of water.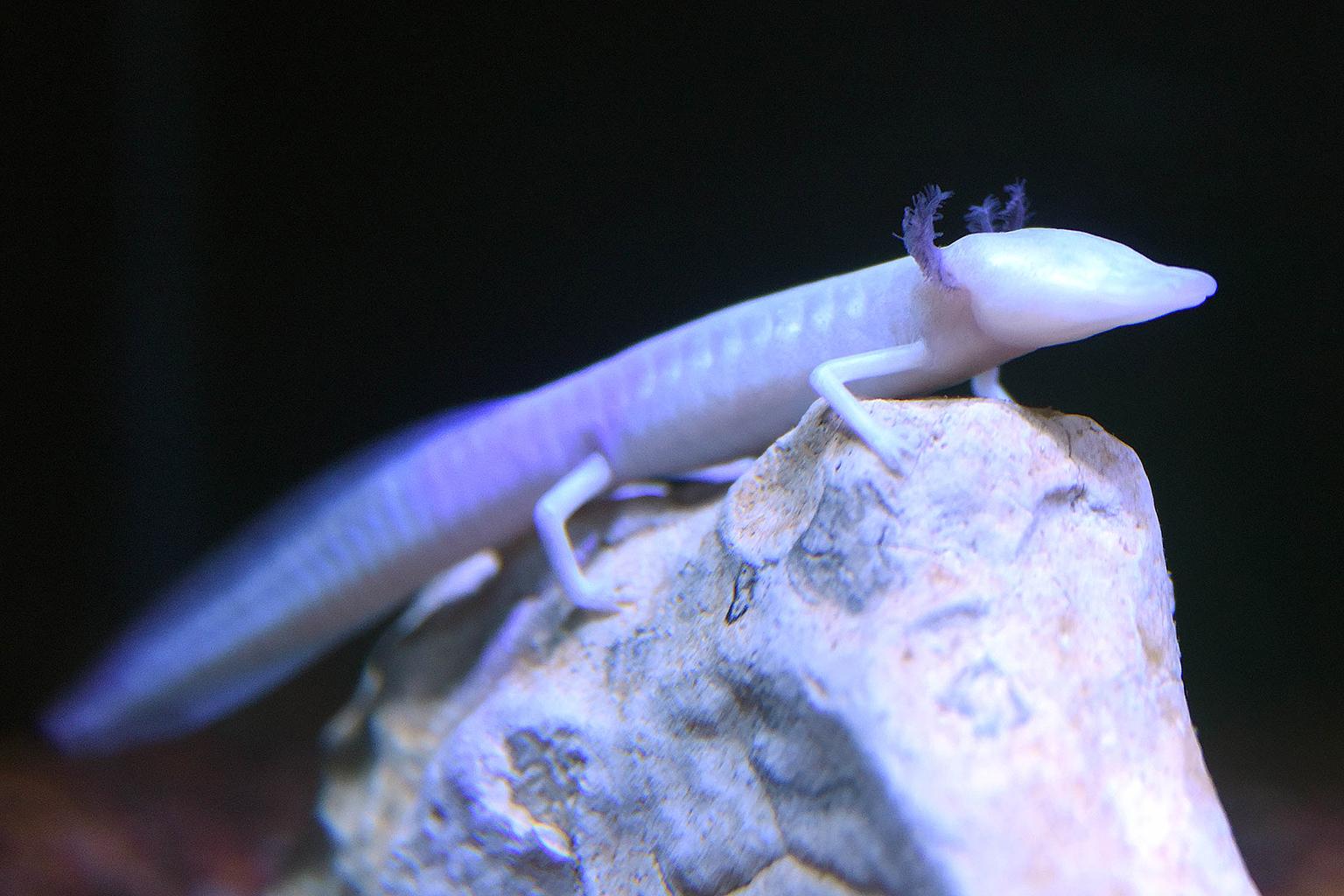 (Jim Schulz / Chicago Zoological Society)
In 2013, conservationists launched a program that focuses on habitat restoration to prevent low water flows and minimize stress on animals, including the Texas blind salamander.
Brookfield Zoo's eight new salamanders can be seen in an aquarium in the Rocky Shores habitat, found within the Living Coast exhibit. 
Contact Alex Ruppenthal: @arupp | [email protected] | (773) 509-5623
---
Related stories: