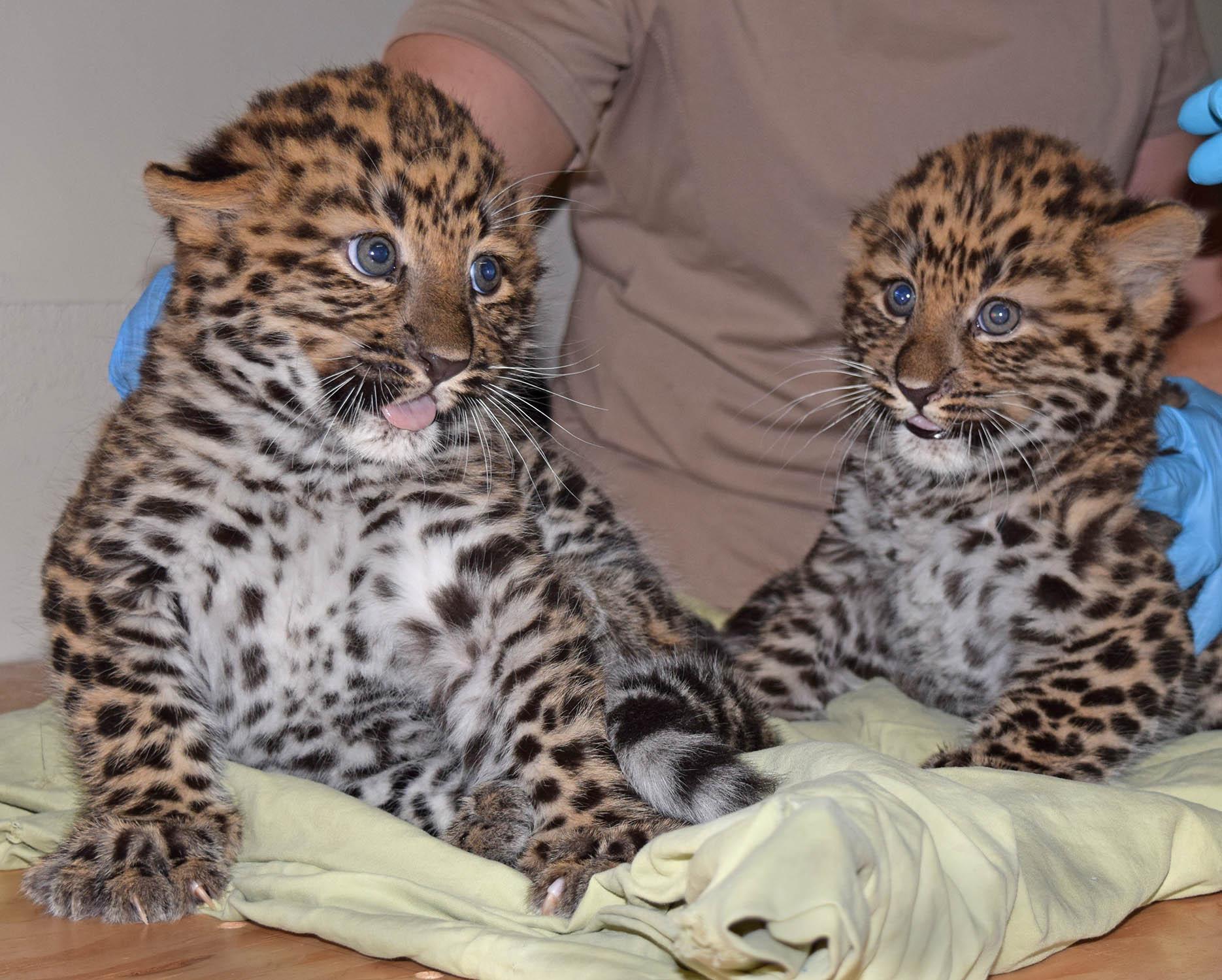 Brookfield Zoo's two newborn Amur lopeard cubs are currently living behind the scenes with their mother but will make their public debut in mid-July. (Cathy Bazzoni / Chicago Zoological Society)
Two Amur leopard cubs born in April at Brookfield Zoo are doing well and set to make their public debut this summer, the zoo announced last week.
Now 8 weeks old, the male cubs are behind the scenes bonding with their mother, Lisa. Starting in mid-July, visitors will be able to see the cubs at the zoo's Big Cats walkway.
"It is our hope that guests will not only enjoy seeing these very charismatic cubs exploring and playing in their outdoor habitat, but will also gain an appreciation for the species and learn why conservation efforts are so important for this leopard," said Amy Roberts, senior curator of mammals for the Chicago Zoological Society, which manages Brookfield Zoo, in a statement.
Both Lisa, 7, and the cubs' father, 8-year-old Kasha, came to Brookfield Zoo in 2013 – Lisa from Saint Louis Zoological Park and Kasha from Le Parc des Felins in France. The adult leopards were introduced to each other in 2015 as part of an international population management program to save the critically endangered species.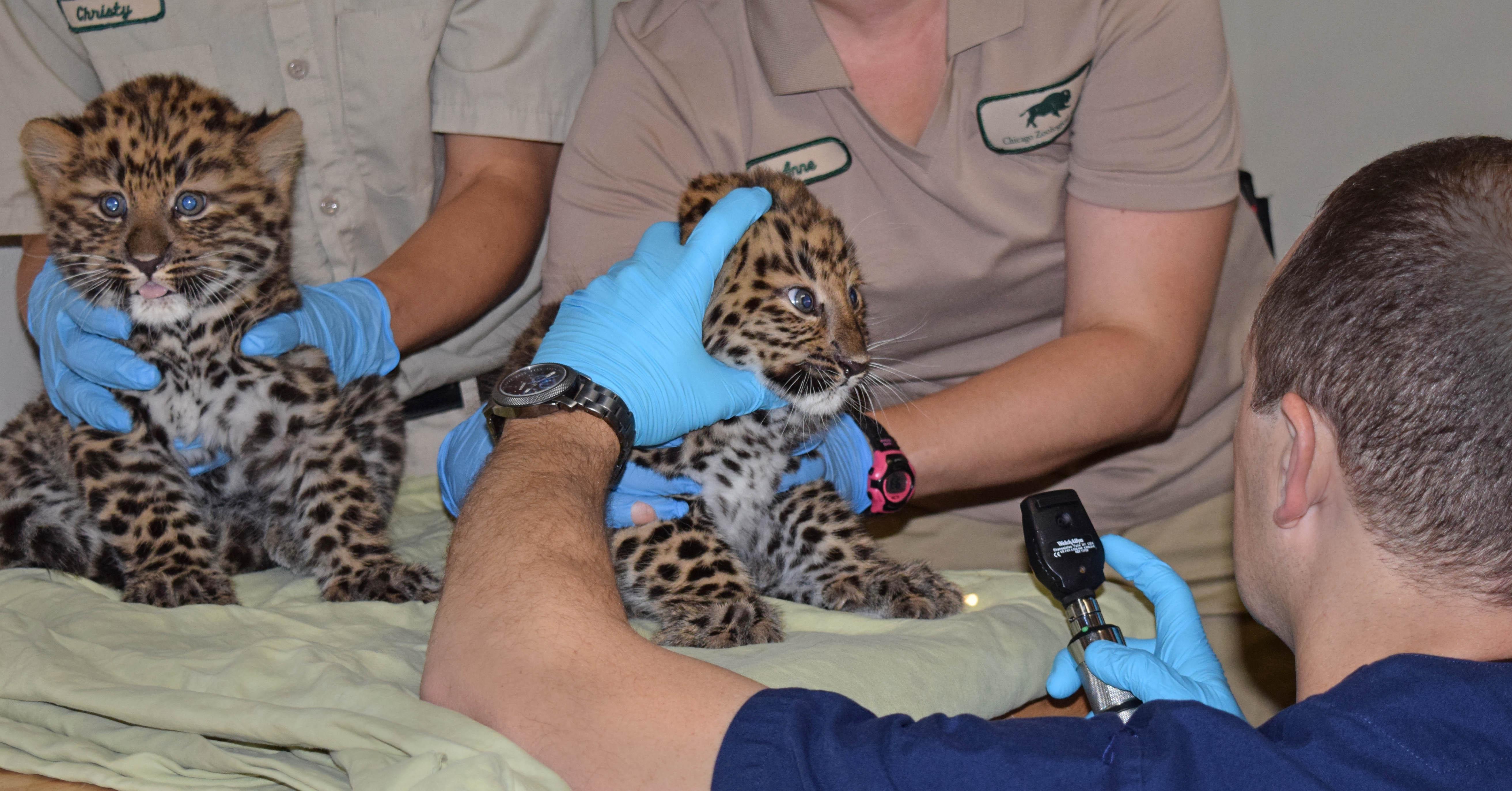 Dr. Michael Adkesson, vice president of clinical medicine for the Chicago Zoological Society, examines one of two male Amur leopard cubs born at Brookfield Zoo on April 18. (Cathy Bazzoni / Chicago Zoological Society)
The pair then gave birth to Temur, a 2-year-old cub who recently left Brookfield Zoo for another zoo that participates in the species survival program.
Amur leopards are nocturnal and known for their keen senses of hearing, vision and smell. But the animals have suffered greatly at the hands of humans.
There are fewer than 65 Amur leopards living in the wild, a decline attributed to poaching, hunting and a decrease in habitat from fires, logging and human settlement, according to Brookfield Zoo. Another 82 of the leopards live in zoos across North America.
The animals previously lived throughout the Amur River basin and mountains of northeastern China and the Korean peninsula. Today, they are found almost exclusively in one isolated population in the Russian Far East, a large swath between Lake Baikal in Eastern Siberia and the Pacific Ocean.
Amur leopards are the northernmost subspecies of leopard in the world and are often mistaken for snow leopards. They live in damp forests with cold winters and hot summers, during which they rest in trees and thick vegetation or among rocks.
Contact Alex Ruppenthal: @arupp | [email protected] | (773) 509-5623
---
Related stories: