Baby Porcupine is First of its Kind Born at Brookfield Zoo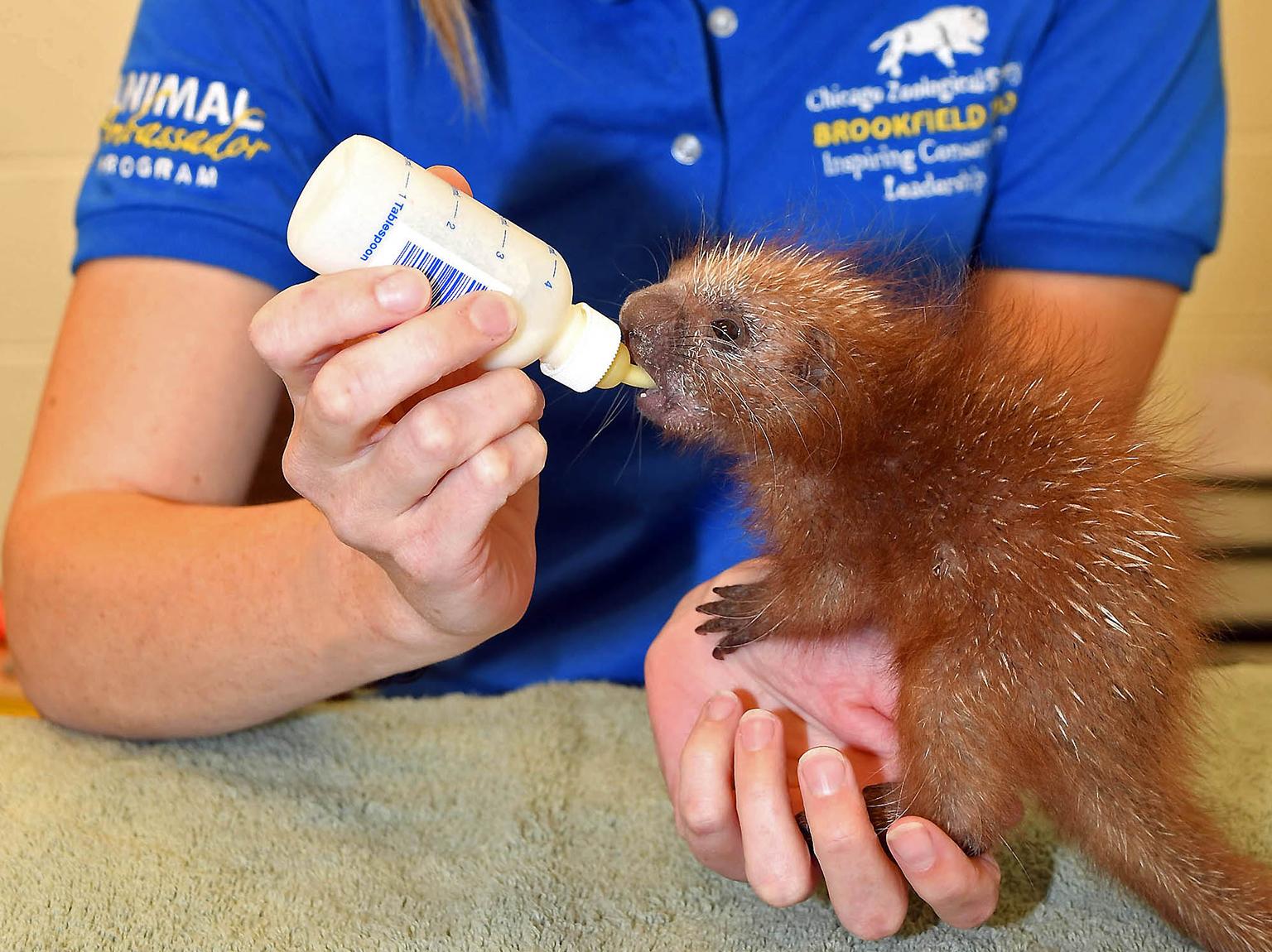 A baby prehensile-tailed porcupine was born at Brookfield Zoo last month. The porcupine is being hand-reared by the zoo's animal care staff. (Jim Schulz / Chicago Zoological Society)
A baby porcupine born last month is the first of its species to be born at Brookfield Zoo.
The male porcupette, or baby porcupine, is being hand-reared by the zoo's animal care and veterinary staff after they realized that the baby's mother, 5-year-old Lucia, was not going to be able to provide proper maternal care.
Both Lucia and the porcupette's father, 4-year-old Eddie, are members of the zoo's Animal Ambassador Program and can be seen by visitors in the Hamill Family Play Zoo.
Lucia, a 5-year-old prehensile-tailed porcupine at Brookfield Zoo, gave birth to a male porcupette last month. (Jim Schulz / Chicago Zoological Society)
The new porcupette is a prehensile-tailed porcupine, a species native to the high-elevation rainforests of South America that uses its long tail to wrap around branches while climbing.
After a gestation period of about 200 days, porcupettes are born weighing less than one pound. They are born with soft quills – the pointy spines on their backs – to protect the mother during the birthing process. After a few days, their quills harden with keratin, a protein that gives the spines their sharpness.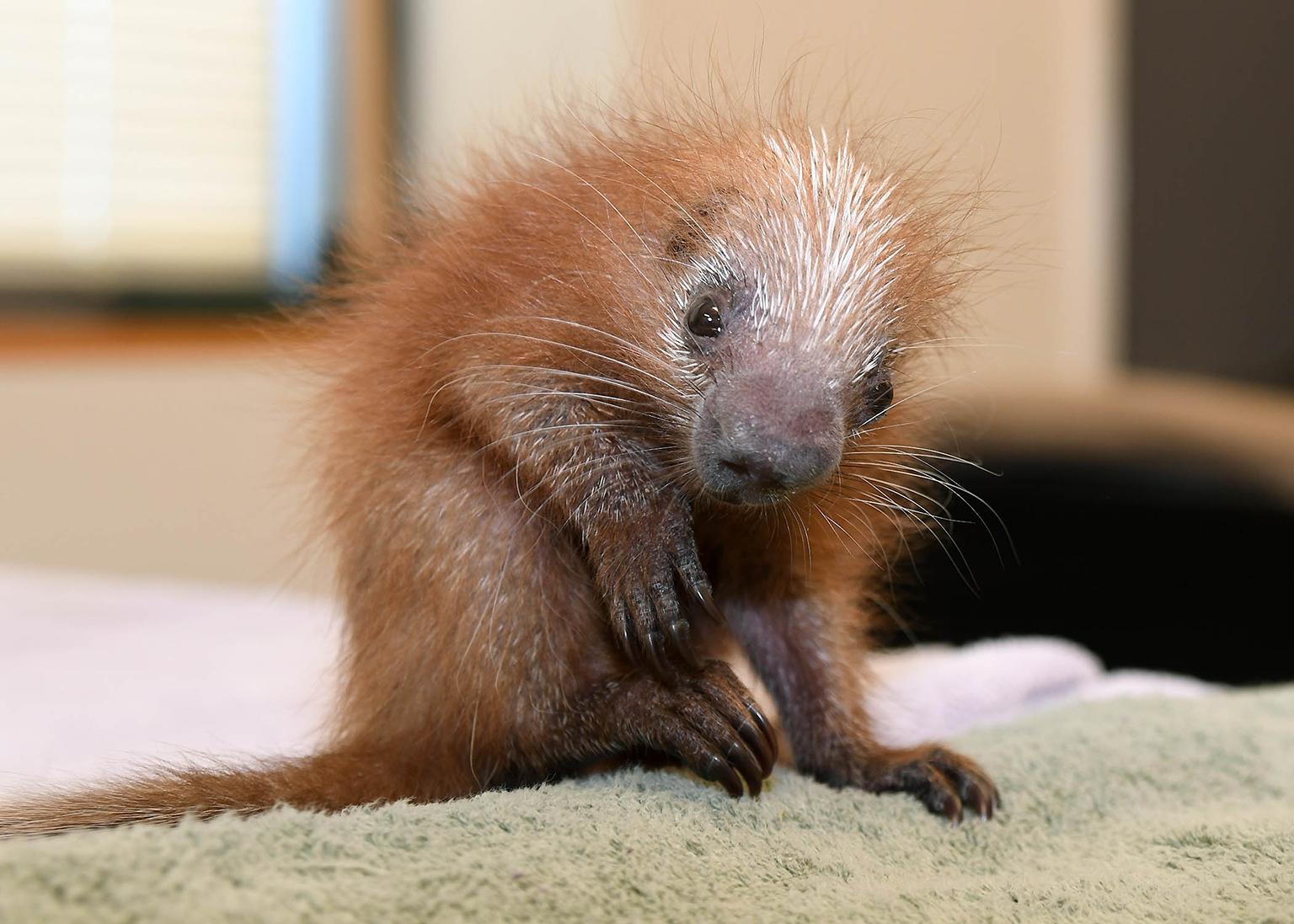 (Jim Schulz / Chicago Zoological Society)
Contrary to popular belief, porcupines do not shoot their quills, which are modified hairs made of the same substance (keratin) found in human hair and fingernails, according to the zoo. Porcupines have muscles at the base of each quill that allow the quills to stand up when the animals become excited or alarmed.
Like newborn deer, porcupettes hide and wait for their mothers to come to them for nursing. Zoo staff will nurse the porcupette until it is about 10 weeks old when it will be weaned – just like a porcupette being reared by its mother.
Contact Alex Ruppenthal: @arupp | aruppenthal@wttw.com | (773) 509-5623
---
Related stories:
You Found a Baby Animal on Your Chicago Block. Now What?
Shedd Sea Dragons Complete Rare Egg Transfer, Male Now Pregnant
---