Koola, a 23-year-old western lowland gorilla at Brookfield Zoo, gave birth to her third offspring June 1. (Courtesy Chicago Zoological Society)
Brookfield Zoo welcomed a newborn gorilla June 1, the latest addition to the zoo's four-generation family of western lowland gorillas.
Visitors can see the baby gorilla in the zoo's "Tropic World: Africa" habitat with 23-year-old mother, Koola, and her two other offspring, Kamba, 13, and Nora, 4. Also living in the habitat are Koola's mother, Binti Jua, 30, and Kamba's son, Zachary, 2, along with the newborn's father, JoJo, 38.
Related: Brookfield Zoo Staff Examine New Way to Measure Animal Welfare
The breeding pair of Koola and JoJo was based on a recommendation from an international species survival plan, a collaborative population management effort among zoos and aquariums across North America. Each plan manages the breeding of a species to maintain a healthy and self-sustaining population that is both genetically diverse and demographically stable, according to the zoo.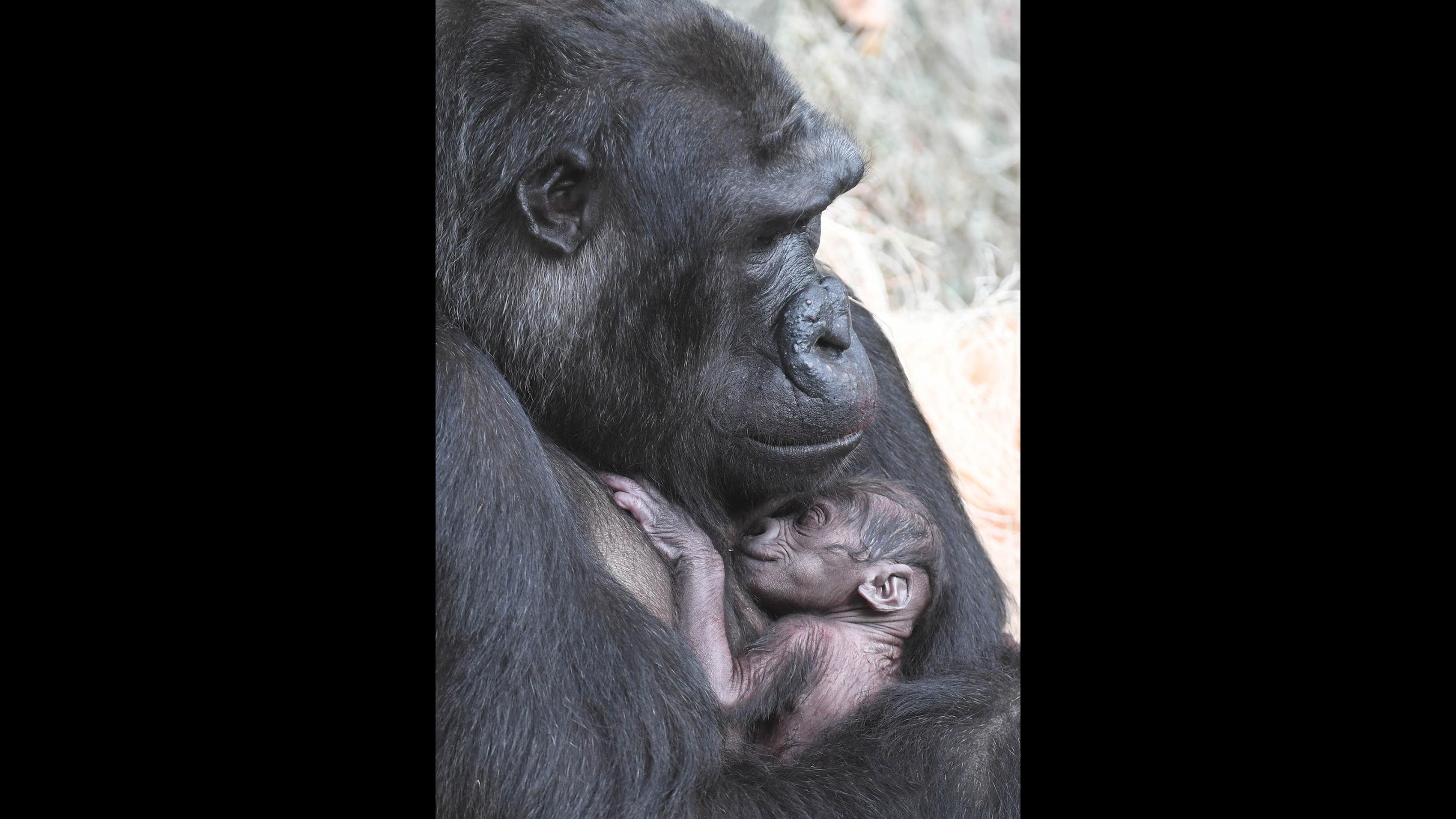 (Courtesy Chicago Zoological Society)
There are nearly 350 western lowland gorillas in North American zoos. According to Brookfield Zoo, JoJo happens to be one of the most genetically valuable males in the western lowland gorillas species survival plan, with a calm temperament that has made him an especially good match for the adult females at the zoo.
Newborn gorillas typically weigh 4-5 pounds and birth. In its first few months, the infant gorilla, whose sex has not yet been determined, will develop a strong grip and start clinging to Koola's abdomen. At about 3 months old, the infant will start riding on its mother's back, and about a month later it will be able to explore the habitat on its own but will stay within arm's reach of Koola.
Gorillas live in social groups comprised of one adult male, several adult females, a number of youth and infants, according to the zoo. As they reach sexual maturity, both male and female gorillas leave their original social groups and either establish a new group or join an existing one.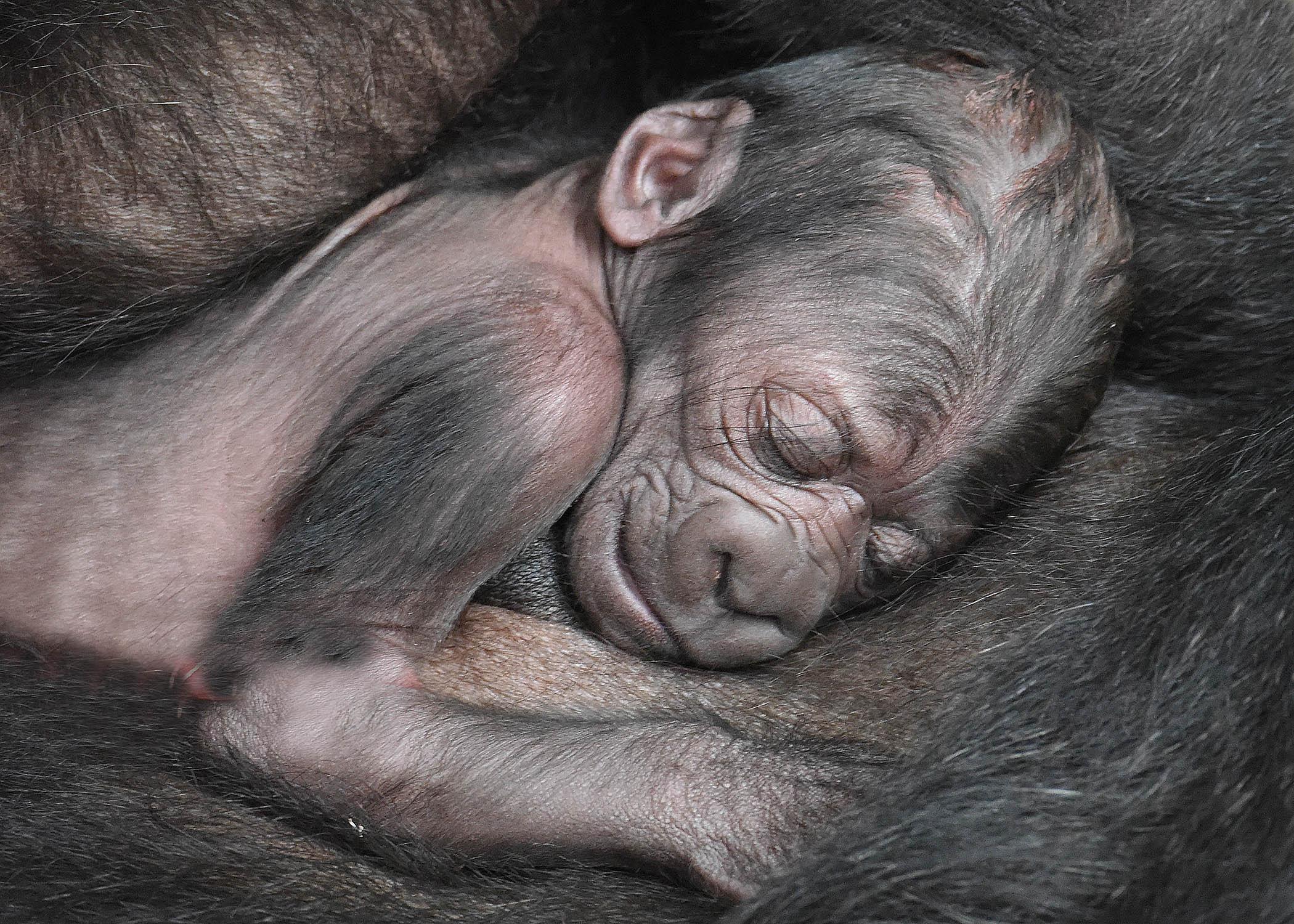 (Courtesy Chicago Zoological Society)
Western lowland gorillas are listed as "critically endangered" on the International Union for Conservation of Nature Red List of Threatened Species, primarily because of commercial hunting for the bushmeat trade, diseases such as the Ebola virus, the illegal pet trade and habitat destruction from logging.
Estimates indicate that there are about 200,000 western lowland gorillas in their native West African habitat, mainly in the forests of Cameroon, Equatorial Guinea, Gabon, Nigeria, Congo and Angola.
Contact Alex Ruppenthal: @arupp | [email protected] | (773) 509-5623
---
Related stories: