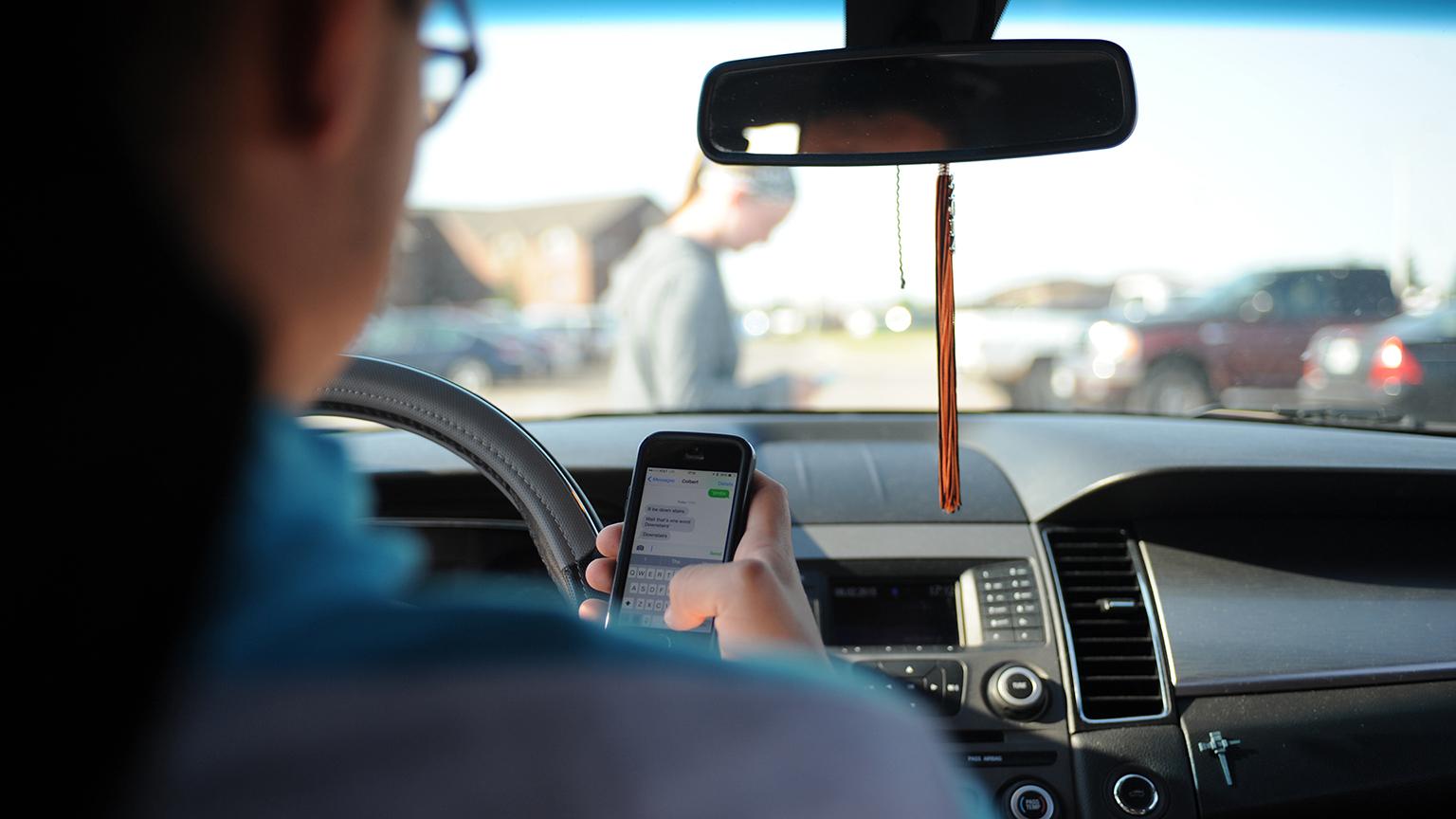 (U.S. Air Force photo by Airman Sadie Colbert / Released)
Starting next summer, people caught texting while driving will be cited with a moving violation that will go on their driving record – even if it's their first offense.
"No driver should be texting while driving," said Illinois Secretary of State Jesse White in a statement. "With the increased use of technological devices, distracted driving has become a serious problem on the roads of our state and throughout the nation."
Driving a vehicle while texting is six times more dangerous than driving while intoxicated, according to the National Highway Traffic Safety Administration. A total of 1,090 people died on Illinois roads last year, according to the Illinois Department of Transportation.
Under the current law, which took effect in 2014, first-time offenses were treated as nonmoving violations while subsequent offenses were treated as moving violations.
The new law, signed by Gov. Bruce Rauner on Tuesday, will go into effect July 1, 2019. In addition to the moving violation, the penalty for violating the law includes fines and court costs determined by a judge. A driver convicted of three moving violations in one year could have their driver's license suspended.
Contact Kristen Thometz: @kristenthometz | [email protected] | (773) 509-5452
---
Related stories
Illinois Ranked No. 2 in Road Safety, Says WalletHub
Safety Concerns Rise After Self-Driving Car Kills Pedestrian
Motor Vehicle Deaths Claim 40,000 Americans in 2016
---