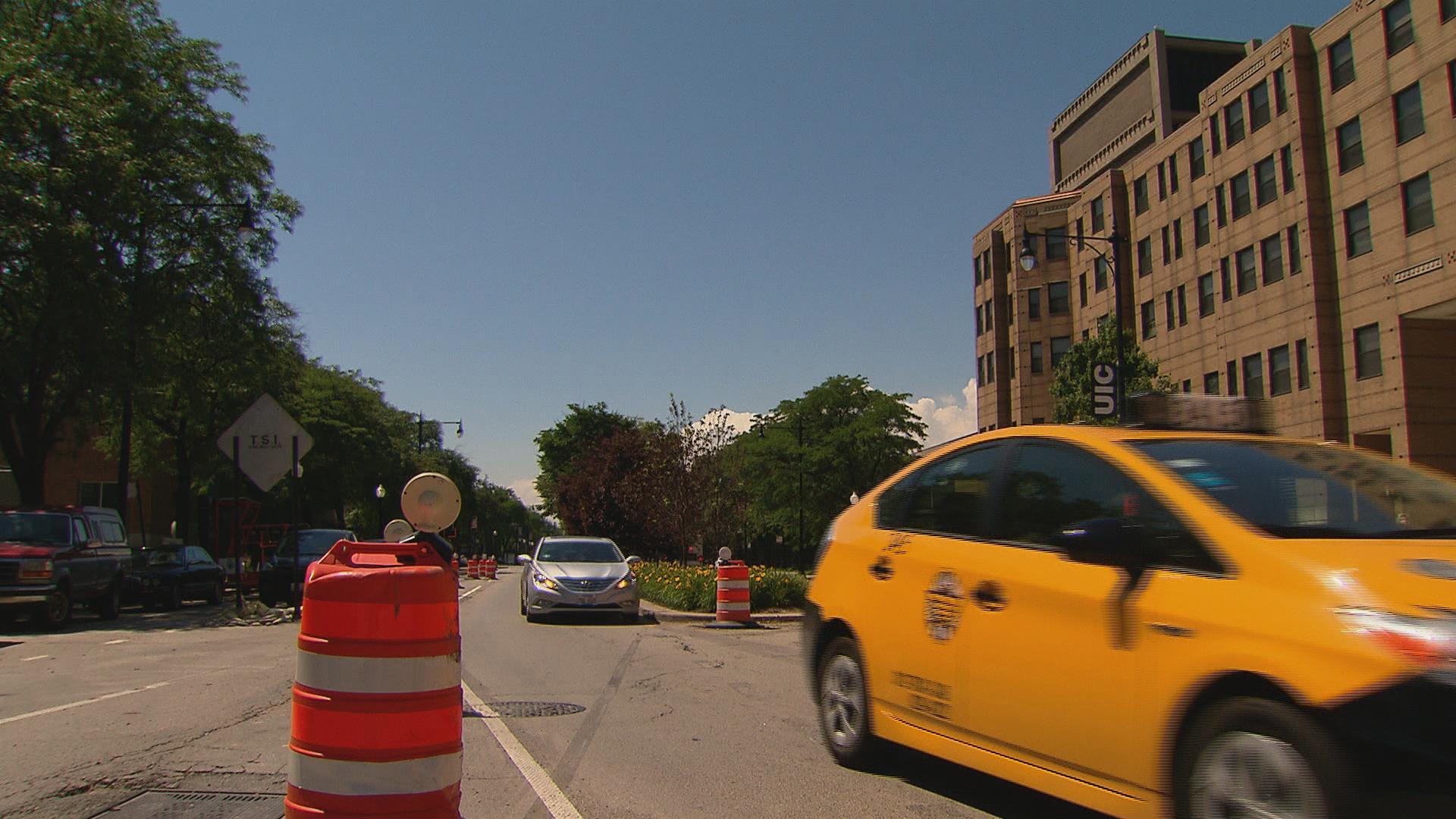 (Chicago Tonight file photo)
Illinois is one of the top states in the country when it comes to road safety, according to a report from personal finance website WalletHub. 
In its Safest States in America report, Illinois ranked 35th overall but landed its top score in the category of road safety, earning a No. 2 spot based on metrics such as road quality, the number of DUI arrests and the number of fatalities involving pedestrians and cyclists.
"Illinois scored best in DUIs per capita, where it came in as having the second lowest (number of incidents)" said WalletHub analyst Jill Gonzalez in an email to Chicago Tonight.
States were evaluated on 48 different key safety indicators across five key dimensions: personal and residential safety, financial safety, road safety, workplace safety and emergency preparedness. Each metric was graded on a 100-point scale, with 100 representing the highest level of safety – and the highest possible score a state could receive.
"Residents should keep in mind that feeling safe is a basic human need, and there are many different kinds of safety," Gonzalez said. "People can feel safe if they know they have a secure job, they live in a safe neighborhood, or if their income enables them to save money." 
Illinois saw above-average rankings in the number of law enforcement employees per capita (No. 3, behind New Jersey and Louisiana); and in the suicide rate (No. 7), Gonzalez said.
---
Illinois' overall score: 46.94. Vermont was ranked as the safest state with a score of 66.02. Mississippi came in last with a score of 32.90.
In other categories, Illinois was in the second half of the pack, coming in at No. 25 for workplace safety, which included evaluations of fatal occupational injuries per 100,000 full-time workers as well as injuries and illness per 10,000 full-time workers; No. 34 for emergency preparedness; and No. 44 for financial safety, which took into account a state's unemployment rate and share of homes underwater, among other metrics.
In terms of personal and residential safety, which evaluated a state's safety based on mass shootings, thefts, assaults and homicides, among other things, Illinois is ranked at No. 35.
Illinois came in at No. 47 for the number of homicides and non-negligent manslaughters per capita, according to the report. Those incidents "in Illinois are unfortunately still on the rise," Gonzalez said. 
Contact Kristen Thometz: @kristenthometz | [email protected] | (773) 509-5452
---
Related stories
How Prepared is Illinois to Manage Health Emergencies?
Chicago Has State's Top 6 Public High Schools: US News Rankings
Illinois Now Ranks Among Top 5 States for Film, TV Production
---