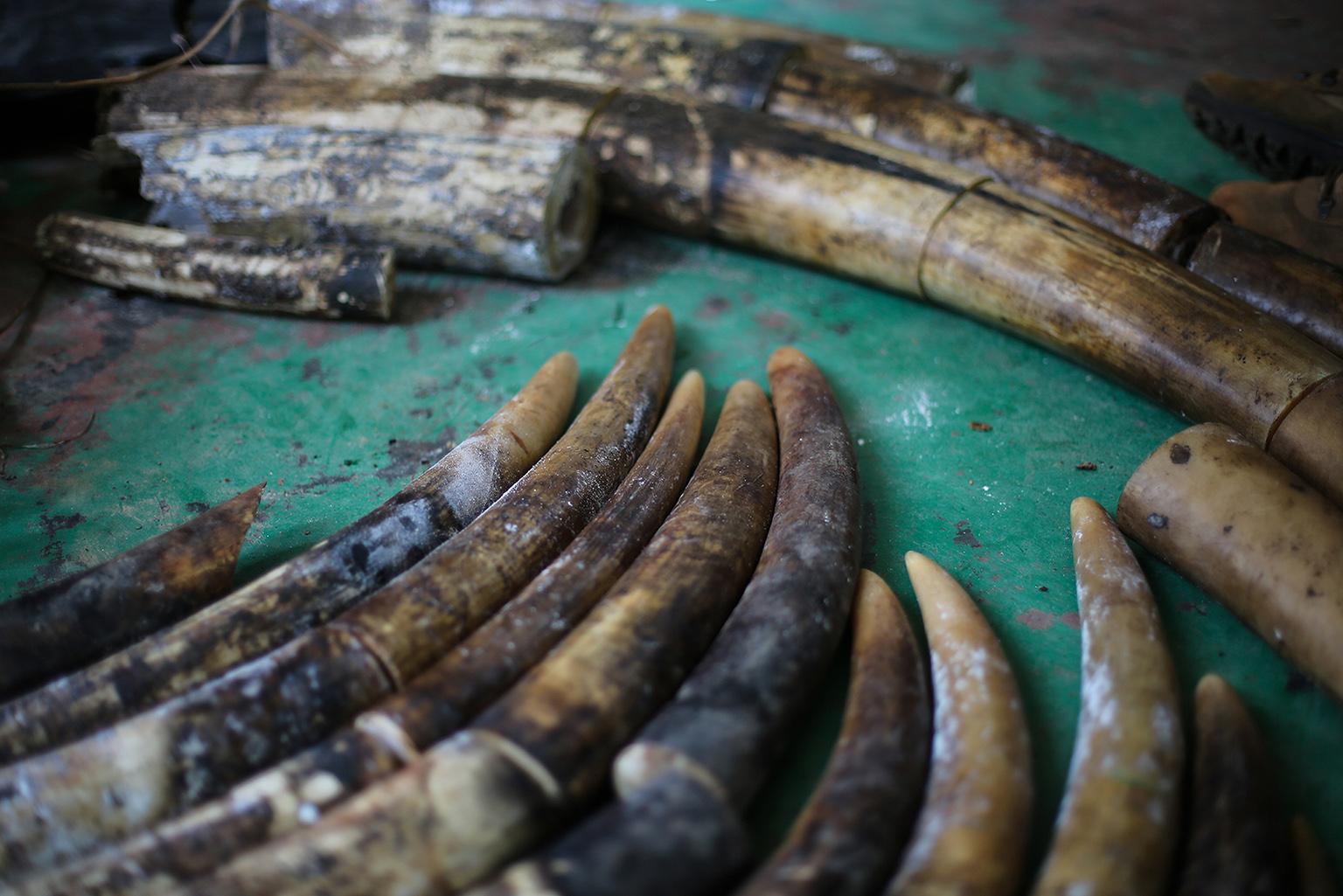 Ivory seized Feb. 2, 2018 from poachers convicted of killing 11 elephants in and around Nouabale-Ndoki National Park in the Republic of Congo. (Z. Labuschagne / Wildlife Conservation Society)
Illinois has become the ninth state to ban the sale of ivory as part of a growing movement to undermine lucrative wildlife trafficking networks that have decimated elephant populations across Africa.
A bill signed into law by Gov. Bruce Rauner on Tuesday makes it illegal to import, sell, buy or trade any ivory within Illinois. The bill was introduced by state Rep. Martin J. Moylan, D-Des Plaines.
The new law also bans transactions of rhinoceros horn, another popular item among animal traffickers.
Elephants and rhinos are at risk of extinction because of the demand for their body parts. According to the Humane Society of the United States, the population of savanna elephants has declined by 144,000 animals since 2007, primarily from poaching. (There are now about 350,000 members of this elephant species.) More than 1,000 rhinos were killed last year in South Africa alone, and only 29,000 rhinos remain worldwide, according to HSUS.
The poaching of elephants and rhinos is particularly gruesome. Animals are shot with military-grade weapons, and tusks and horns are harvested by cutting the faces off the animals, sometimes while they're still living.
With profits exceeding $20 billion annually, wildlife trafficking ranks among the top five criminal enterprises, alongside narcotics, human trafficking, weapons and counterfeiting, according to the Animal Welfare Institute.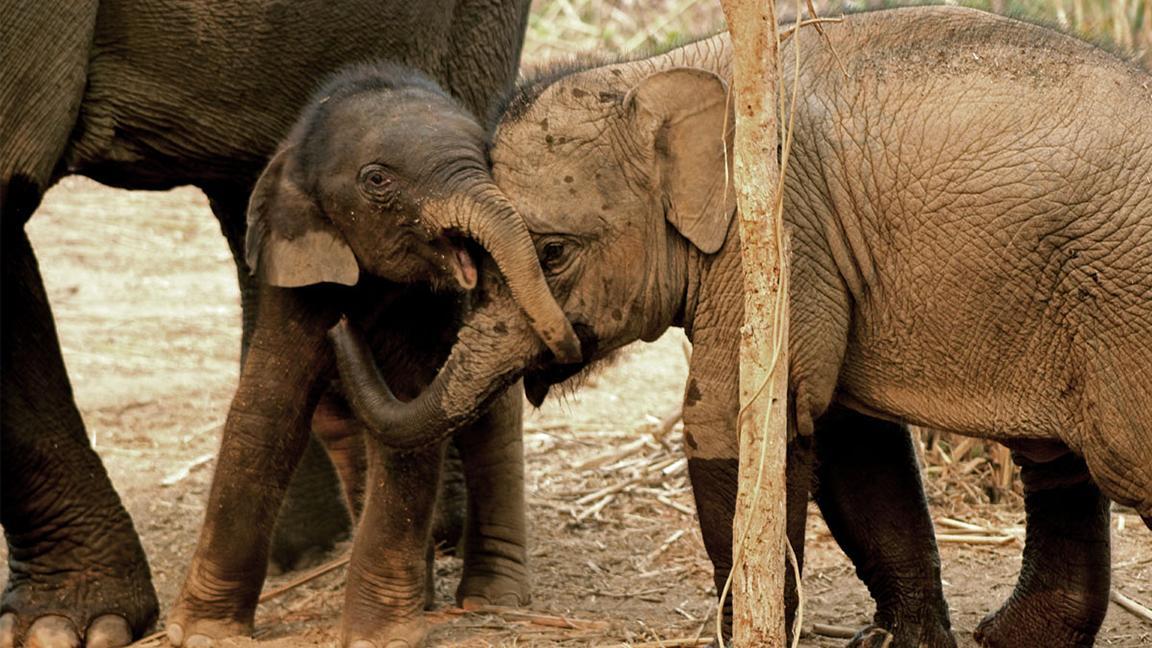 The population of savannah African elephants has declined by 144,000 animals to 350,000 since 2007, primarily from poaching, according to the Humane Society of the United States. (Fabien Bastide / Wikimedia Commons)
The U.S. is among the top ivory markets in the world, according to the AWI. Given its proximity to shipping channels, Illinois – and Chicago specifically – plays a role in the demand for ivory and rhino horn.
According to data from the U.S. Fish and Wildlife Service compiled by AWI, from 2010 to 2015, more than 1,000 shipments of ivory containing nearly 12,000 items were processed at Chicago ports. Although many of the items were refused entry, about 2,500 were allowed to pass through the ports, data shows.
"Illinois residents should rest assured knowing that their state has said 'no' to the ivory and rhino horn trade," said Marc Ayers, Illinois director for the Humane Society of the United States, in a statement.
Ayers told Chicago Tonight earlier this year that there was "overwhelming support" for the bill in Illinois, citing a 2016 survey which found that 71 percent of Illinois voters supported a state ban on the sale of ivory and rhino horn.
Illinois lawmakers introduced a similar bill in 2015, but it failed to pass out of committee after groups including the National Rational Association voiced their opposition.
New federal regulations adopted in 2016 instituted a near-total ban on the commercial trade of African elephant ivory, including trade between states. But the federal law does not address commerce within states, which has led eight states – and now Illinois – to enact laws restricting or banning the sale of ivory and rhino horn within their borders.
The other states with similar laws are California, Hawaii, Nevada, New Hampshire, New Jersey, New York, Oregon and Washington. 
Contact Alex Ruppenthal: @arupp | [email protected] | (773) 509-5623
---
Related stories:
Illinois Lawmakers Approve Ban on Sale of Ivory
Lincoln Park Zoo Assists in Arrest of Notorious Elephant Poachers