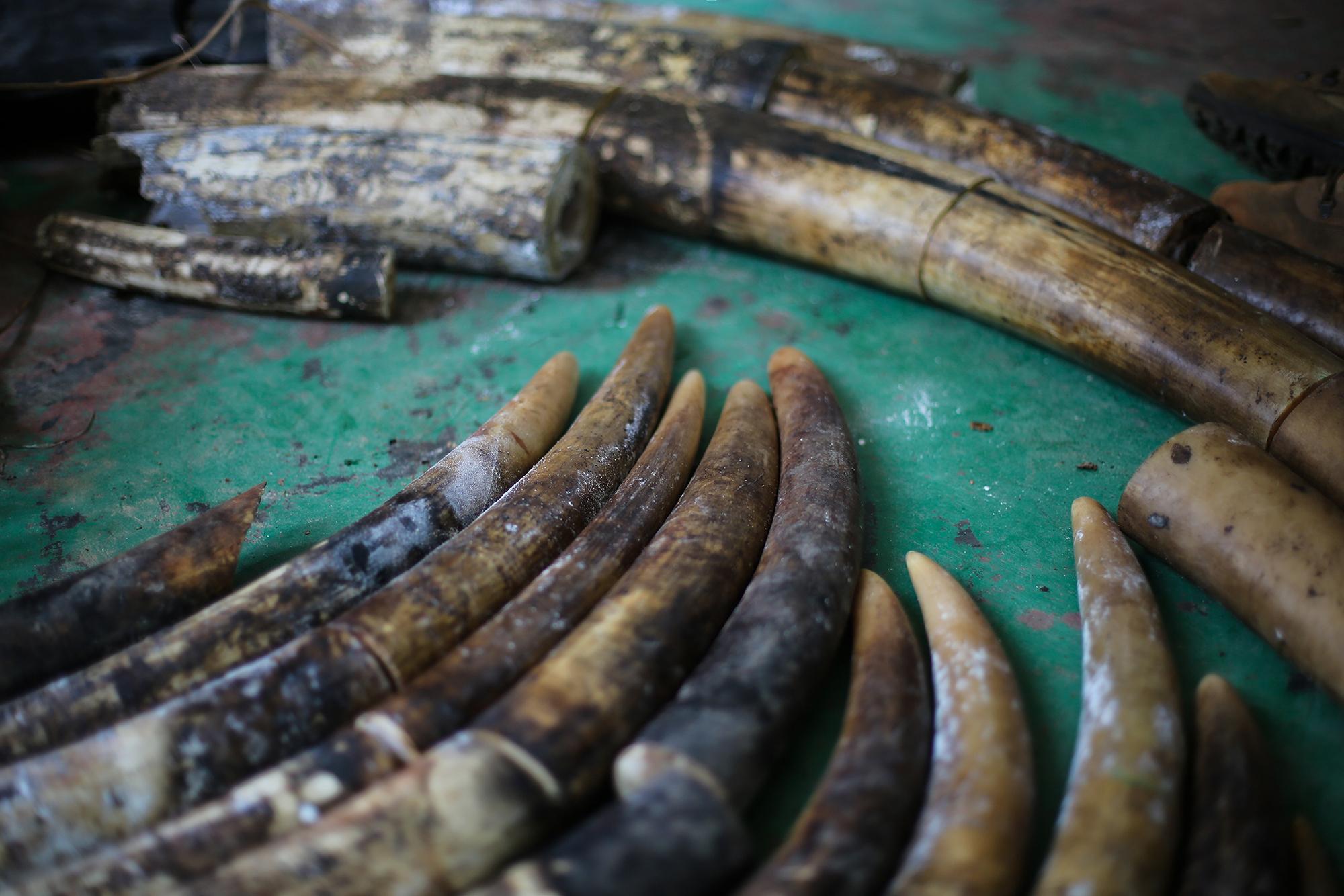 Ivory seized Feb. 2 from poachers convicted of killing 11 elephants in and around Nouabale-Ndoki National Park in the Republic of Congo. (Z. Labuschagne / Wildlife Conservation Society)
Illinois is close to finalizing a ban on the sale of ivory, a measure being taken by a growing number of states in an effort to curb elephant and rhinoceros poaching and undermine the $20 billion-per-year enterprise of wildlife trafficking.
New federal regulations adopted in 2016 instituted a near-total ban on the commercial trade of African elephant ivory, including trade between states. But the federal law does not address commerce within states, which has led seven states to enact laws restricting or banning the sale of ivory and rhino horn within their borders.
Last week, Illinois lawmakers passed the Ivory Ban Act, which would make it illegal to import, sell, buy or trade any ivory or rhino horn within the state.
Introduced by state Rep. Martin J. Moylan, D-Des Plaines, the bill passed the Illinois House in April and was approved May 24 by the Illinois Senate, where it was sponsored by Sen. Linda Holmes, D-Aurora.
The bill now awaits a signature from Gov. Bruce Rauner.
"There was overwhelming support for this type of legislation," said Marc Ayers, Illinois director for the Humane Society of the United States, which supports the bill. Ayers cited a 2016 survey conducted by Florida-based Mason-Dixon Polling & Strategy, which found that 71 percent of Illinois voters supported a state ban on the sale of ivory and rhino horn.
Illinois lawmakers introduced a similar bill in 2015, but it failed to pass out of committee after groups including the National Rational Association voiced their opposition.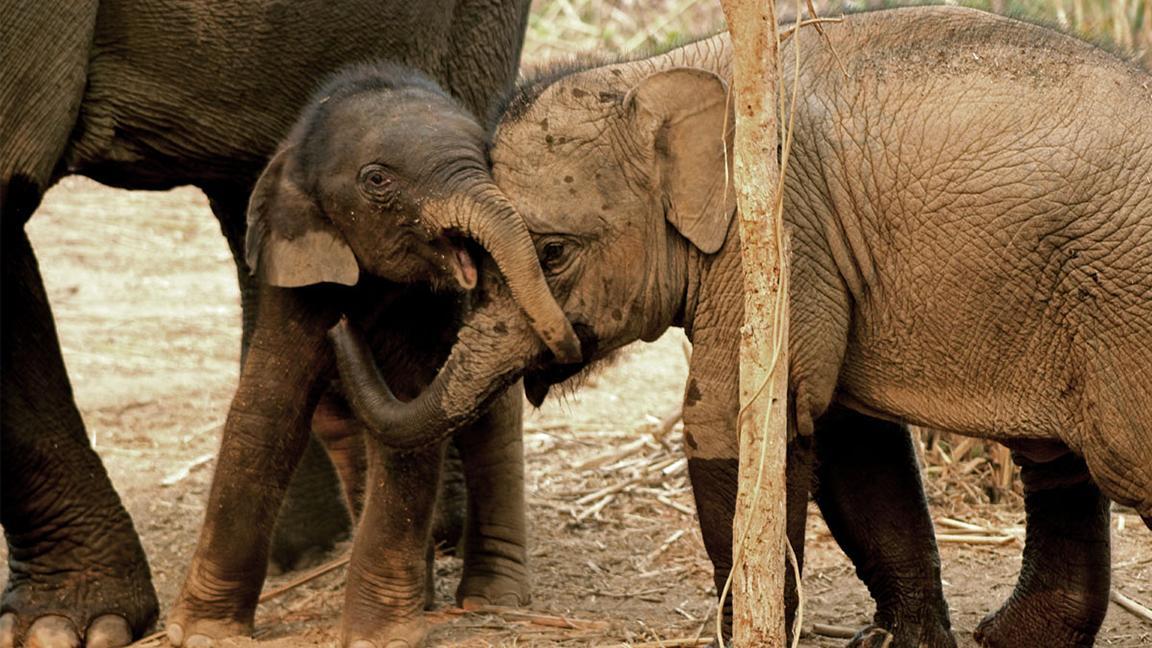 More than 200,000 elephants have been killed by poachers since 2012, according to the Animal Welfare Institute. (Fabien Bastide / Wikimedia Commons)
The new bill includes exemptions for ivory or rhino horn that is part of an antique gun or knife, or a musical instrument manufactured before 1975. The ban would also not apply to ivory or rhino horn purchased for educational or scientific purposes, or transferred to beneficiaries of an estate or other inheritance.
The bloody practice of elephant and rhino poaching has increased in recent decades. Animals are shot with military-grade weapons, and tusks and horns are harvested by cutting the faces off the animals, sometimes while they're still living.
According to a 2015 study published in the journal Conservation Biology, the illegal ivory trade has more than doubled since 2007 and tripled since 1998. Over the past six years, more than 200,000 elephants have been killed by poachers, reports show.
With profits exceeding $20 billion annually, wildlife trafficking ranks among the top five criminal enterprises, alongside narcotics, human trafficking, weapons and counterfeiting, according to the Animal Welfare Institute. 
The U.S. is among the top ivory markets in the world, according to the AWI. Given its proximity to shipping channels, Illinois – and Chicago specifically – plays a role in the demand for ivory and rhino horn.
According to data from the U.S. Fish and Wildlife Service compiled by AWI, from 2010 to 2015, more than 1,000 shipments of ivory containing nearly 12,000 items were processed at Chicago ports. Although many of the items were refused entry, about 2,500 items were allowed to pass through the ports, data shows.
"The federal laws do not and cannot address the commerce that happens within the states," Ayers said. "So if ivory or rhino horn does somehow find its way into the state, there needs to be some complementary [state] law."
Under the proposed Illinois law, a first offense would carry a fine of at least $1,000; subsequent offenses would constitute a Class A misdemeanor, carrying a fine of at least $5,000.
With the ban, Illinois would join seven other states that have passed laws to restrict or prohibit the sale of ivory and rhino horn: California, Hawaii, Nevada, New Jersey, New York, Oregon and Washington.
Contact Alex Ruppenthal: @arupp | [email protected] | (773) 509-5623
---
Related stories:
Lincoln Park Zoo Assists in Arrest of Notorious Elephant Poachers