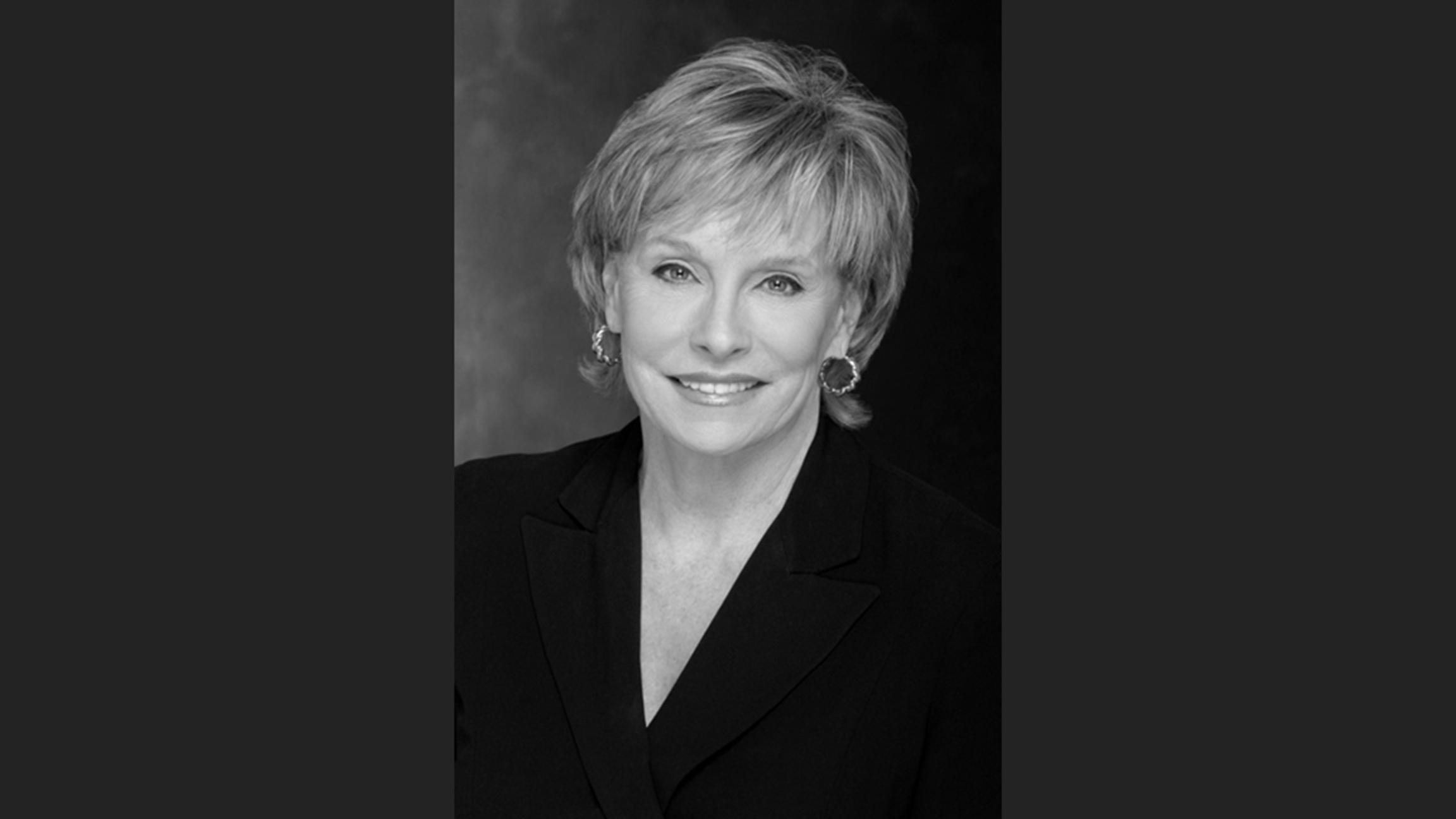 Elizabeth Brackett
Elizabeth Brackett, the Emmy Award-winning journalist and internationally decorated triathlete who for two decades served as a "Chicago Tonight" host and correspondent for WTTW, died Sunday evening at Stroger Hospital, surrounded by family. She was 76 years old.
Brackett was admitted to the hospital Wednesday morning following an apparent accident while she was biking along the lakefront path – a routine part of her triathlon training. She was found about 30 feet from the path near 39th Street Beach, according to Chicago Fire Department spokesman Larry Langford, who said paramedics at the scene witnessed "no signs of trauma" including "bruises, scrapes, contusions." Family members believe Brackett accidentally fell from her bicycle and say damage to the top and back of her helmet suggests as much.
The incident left her in a coma with at least one fractured vertebra in her neck.
Brackett retired from her full-time role at "Chicago Tonight" in 2014, but remained an occasional contributor, reporting primarily on environmental topics such as the health of the Great Lakes in which she frequently swam.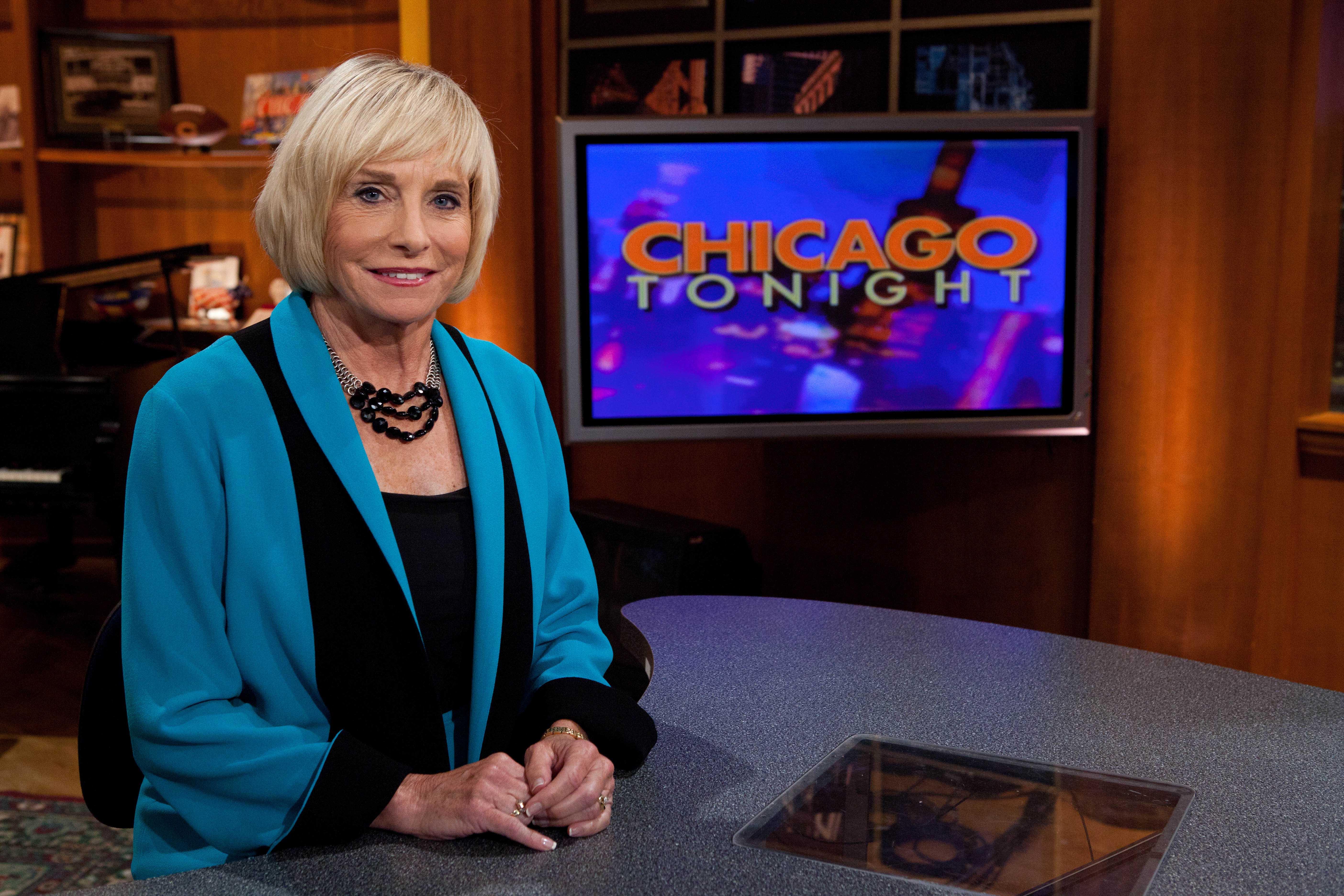 "Elizabeth does not just do her job at the highest professional standards, she truly cares about the topics she covers, whether it's the environment, women's health or social issues," said "Chicago Tonight" host Phil Ponce.
"On top of that, she's a tenacious competitor and is always determined to do it first and do it best," he said.
A world champion triathlete, Brackett won five international titles in her age group – including last year in Rotterdam, where she completed the 1-mile open-water swim, 40K bike and 10K run in 3 hours, 15 minutes, 51 seconds – a full 15 minutes faster than her group's second-place finisher. She completed her first triathlon at age 50 and was for years a beloved member of Chicago's triathlon community.
"She's a fierce competitor and friendly person, and an inspiration to our entire class," said Sharone Aharon, the founder of Well-Fit Performance who had been Brackett's coach since 2006. "We are family here. ... She's the center of it. She's like a mother to me and a friend."
With Sharone Aharon (Courtesy Sharone Aharon)
Brackett's training regimen reflected her serious approach to the sport – and would challenge an athlete half her age: 9-12 hours each week spent running and biking (three times a week) and swimming and weightlifting (twice a week). "She would come here and train hard – not skip a beat, go out and train hard all the time," Aharon said. "The workout I gave her, I'd give to a 35-year-old."
Brackett showed equal determination and focus in the newsroom, where she "snuck in" to a career in journalism at age 34. It's a story she shared in a 2012 interview with the Chicago Tribune for its "Remarkable Woman" series: "I'd gotten a master's degree in social work and didn't have a journalism degree," she told the Tribune. "You probably could never do that today, but I wouldn't take 'no' for an answer."
Family members say that was one of her defining character traits. "She saw a 'no' as an obstacle to be overcome," said her son Jon Brackett, a public school teacher in Milwaukee, Wisconsin.
That resolute approach would propel Brackett's 40-year career, during which she covered everything from the 1980 Democratic National Convention in New York to the Challenger disaster in 1986 to the Chicago Bulls. Her reporting on the dangerously deteriorating conditions of public housing in Chicago prompted policy changes at the Chicago Housing Authority. She was recognized with five Emmy Awards, including a national Emmy, two Peter Lisagor Awards for Business Journalism and a National Peabody Award, among others. In 2009, she was inducted into the Chicago Television Academy's prestigious Silver Circle.
"Her political coverage included, I think, the best profile that's been done on Barack Obama and for which she won a regional Emmy," said "Chicago Tonight" Executive Director Mary Field.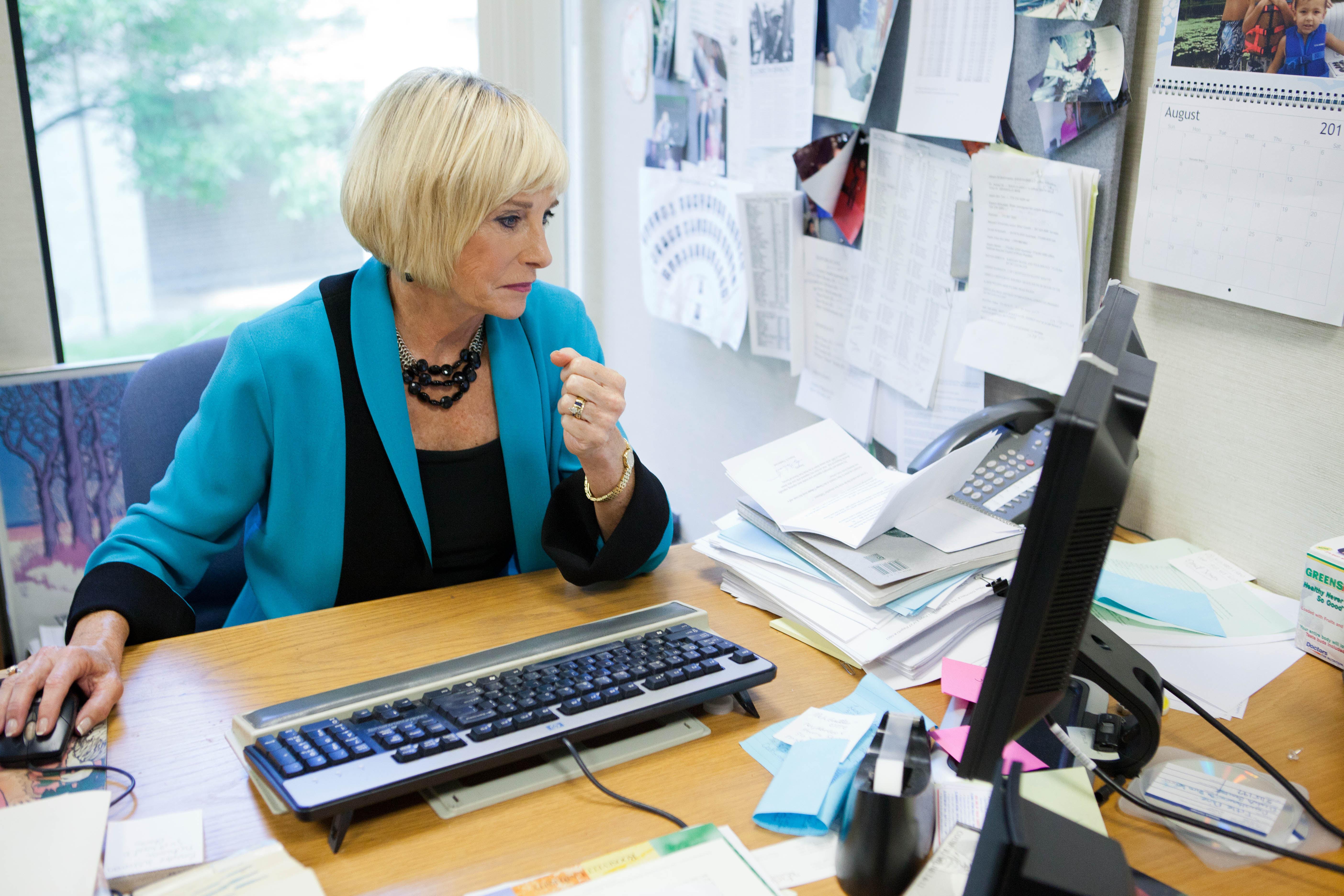 Brackett began her television career as a researcher and weekend reporter at WBBM-TV in Chicago and went on to general assignment reporting at local stations WGN and WLS.
Brackett's focused, no-nonsense reporting "made me like and admire her immediately," said Field, who first met Brackett in 1980 when the two worked together at WGN. "Even then, Elizabeth's journalism was serious, original and competitive. As a young television producer, I was drawn to her work because she broke stories."
She also broke boundaries at WGN, making the switch from film to tape and becoming the first reporter there to do a live shot as the station learned how to make effective use of journalism's new technologies.
When she moved to WLS, Brackett covered Harold Washington's tumultuous elections and his tenure as mayor, a beat that crossed the path of NBC5 News reporter Carol Marin – another future "Chicago Tonight" journalist.
"Elizabeth and I covered Mayor Harold Washington and Council Wars in 1983," recalls Marin. "We were both assigned to City Hall and it was the craziest of crazy times. We would later laugh that it was a kind of boot camp to prepare us for stories down the road like Rod Blagojevich."
The preparation did not go to waste: In 2009, Brackett became a first-time author with the publication of her book "Pay to Play: How Rod Blagojevich Turned Political Corruption into a National Sideshow."
Elizabeth Brackett, Paris Schutz, Eddie Arruza and Carol Marin in a "Chicago Tonight" staff meeting.
"Elizabeth Bracket is to reporting what a bloodhound is to a crime scene. She is focused, relentless, and more often than not, able to sniff out the truth of a story ahead of the competition," Marin said.
"She is a journalistic force to be reckoned with."
In 1984, Brackett's career went national. She became the Midwest correspondent for "The MacNeil/Lehrer NewsHour" (now the "PBS NewsHour"), offering in-depth coverage of national and international stories, including the Exxon Valdez oil spill and the release of hostages from TWA Flight 847. When she moved the "NewsHour" Midwest bureau to WTTW in 1991, she began hosting and reporting for "Chicago Tonight." A decade later, she would co-host WTTW's science series "Chicago Tomorrow," a weekly hourlong show devoted to innovations in science, technology and medicine, with her close friend, comedian Aaron Freeman.
"We met on the dance floor at the Limelight Club back in the '80s," Freeman remembers. Their friendship would go on to span decades, continents and world events.
"She and I really bonded over the Challenger and the physics involved ... she was very, as with everything else, intensely curious about it," he said. 
Freeman joined Brackett in completing her first triathlon. He was there too in Australia, where in 2009 she won her first ITU World Championship for her age group (65-69 years old), finishing the race in 2 hours, 57 minutes, 47 seconds.
(Courtesy Sharone Aharon)
"I got her involved in triathlons," Freeman said. But her moves on the dance floor that first time they met were all her own, he recalls.
"The physical energy that she could put into a dance, it was just astonishing," he said. "She danced like the way she lived: with great athleticism and intensity and passion and reckless abandon."
To celebrate her 2009 championship win, Brackett threw a women-only party – and did so in style. "I [came] to the party and she greets me at the door standing in a red bathing suit and red high heels and the medal she got," recalls her coach, Aharon, who was invited in briefly to say a few words about Brackett. "I thought, 'Wow. How bold is that.' Elizabeth said, 'I wouldn't have it any other way.'"
She went on to win ITU World Championships in her age group in 2010, 2011, 2012 and 2017; landing second-place spots in 2013, 2014 and 2015. (Her second-place finish in London in 2013 was her personal best of the ITU series: 2 hours, 47 minutes, 59 seconds – missing first place by just 6 seconds.)
Video: Elizabeth Brackett at the ITU World Triathlon Grand Final Rotterdam 2017.
But the road to victory wasn't always easy. On several occasions, Brackett suffered injuries before a race, including a broken shoulder caused by a skiing accident in January 2015.
"[Elizabeth] is unbelievable in willpower. I couldn't believe she went back to triathlons full bore after she broke her shoulder," Aharon said. That fall, she took second place in her age group at the World Triathlon Grand Final in Chicago.
Brackett's athleticism has been an inspiration in some unlikely places – including at work.
"A lot has been said about Elizabeth's physical prowess," Ponce said. "I was reminded of it a few months ago in the conference room. We were shooting the breeze about physical fitness and push-ups. Before we knew it, Elizabeth dropped to the floor and gave us 30 push-ups without breaking a sweat. We were amazed!"
"Elizabeth is extremely talented," Field said, "but it is her discipline, stamina and drive that have sustained her throughout her career. No one works harder on a story." 
In addition to journalism and athletics, Brackett served as a coordinator for the Adolescent Alternative Placement Program of the Illinois Department of Children and Family Services, a community organizer for the Uptown WMCA, Illinois Issues Coordinator for Jimmy Carter's presidential campaign and as fundraising director and advance director for William Singer's mayoral campaign.
"I believe that she left a lot in everybody that knew her. We carry a piece of her," said Aharon, who considers Brackett a close friend. "She wasn't afraid to do what needs to be done. She was extremely curious, loving life and a fierce competitor."
A graduate of New Trier High School and Indiana University, where in the 1960s she was the only woman on the diving team, Brackett also holds a master's degree in social work from Our Lady of the Lake College in San Antonio, Texas.
Brackett is survived by her husband Peter Martinez, daughter Ilsa Wallich, married to Dennis; son Jon Brackett, married to Laura; step children Lisa Nuzzo, Stephanie Martinez, Jonathan Martinez, Matthew Martinez; sisters Ellen Rieger, married to George, and Jill Swisher, married to Thane; 10 grandchildren; and six nieces and nephews.
Funeral services will be held at 1 p.m. Wednesday at Kenilworth Union Church, 211 Kenilworth Ave., in Kenilworth, Illinois.
Elizabeth Brackett in 2015 (Well-Fit Performance / Facebook photo)
– Additional reporting from Matt Masterson, Kristen Thometz and Amanda Vinicky.
---
Related:
Video: Elizabeth Brackett's Extraordinary Life and Career
Journalists Express Admiration for Elizabeth Brackett
Friends Remember Elizabeth Brackett's Energy, Adventurous Outlook
Archive: John Callaway Interviews Elizabeth Brackett
Family Announces Funeral Services for Elizabeth Brackett
Elizabeth Brackett, Longtime WTTW Journalist, Critically Injured in Bicycle Accident
Family Hopes to Learn Identity of Good Samaritans Who Helped Elizabeth Brackett
---