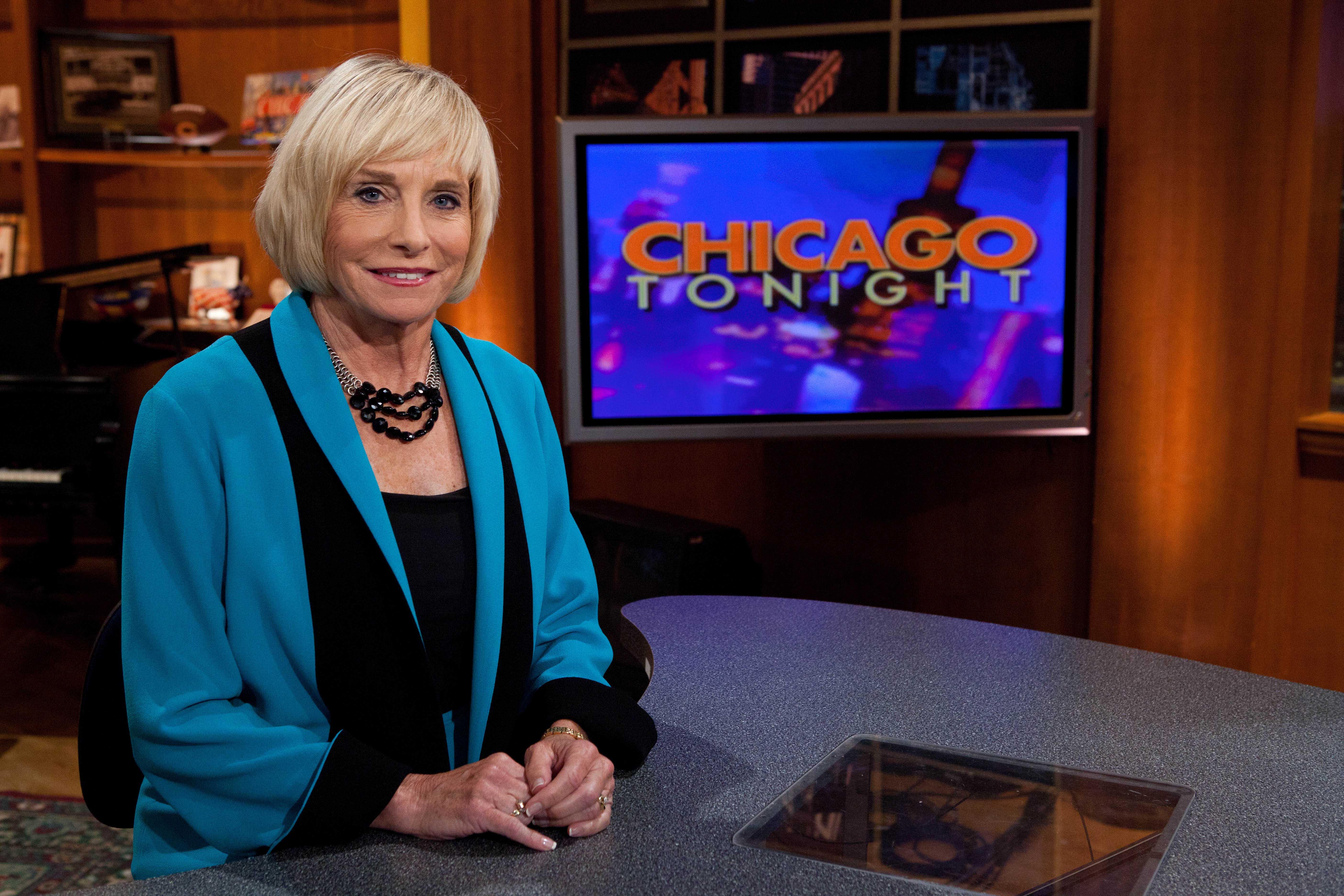 Elizabeth Brackett
Veteran "Chicago Tonight" correspondent Elizabeth Brackett is on a ventilator at Stroger Hospital, where she remains in critical but stable condition following an incident Wednesday morning while riding her bicycle.
READ: Elizabeth Brackett, Longtime WTTW Journalist, Critically Injured in Bicycle Accident
Exactly what transpired Wednesday is unknown, but the incident left Brackett, who is in a coma, with at least one fractured vertebra.
Chicago Fire Department spokesman Larry Langford said that paramedics at the scene witnessed "no signs of trauma, no dirt, bruises, scrapes, contusions, anything that indicated she collided with something or had a fall or struck something." Paramedics therefore did not treat Brackett as "if she had a cervical injury," Langford said; they had been dispatched to respond to a "person down from unknown cause" at about 8:20 a.m. Wednesday.
Langford said paramedics found Brackett about 30 feet from the lakefront bike path near 39th Street Beach.
"We don't know how she got there," he said.
A witness told paramedics that someone had seen Brackett "sitting in the grass." She was later seen stretched out on the lawn.
"When somebody noticed that her color was changing, they went to investigate, saw that she was turning blue, and dialed 911," he said.
A civilian performed CPR before police and then paramedics arrived and began Advanced Life Support care.
"When we got on the scene they had started CPR and getting color back, but according to the paramedics, at one point she was very blue," he said. "They were able to get her to, as the term goes, 'pink up' and her color looked good when they transported her. But that was some time after she went down."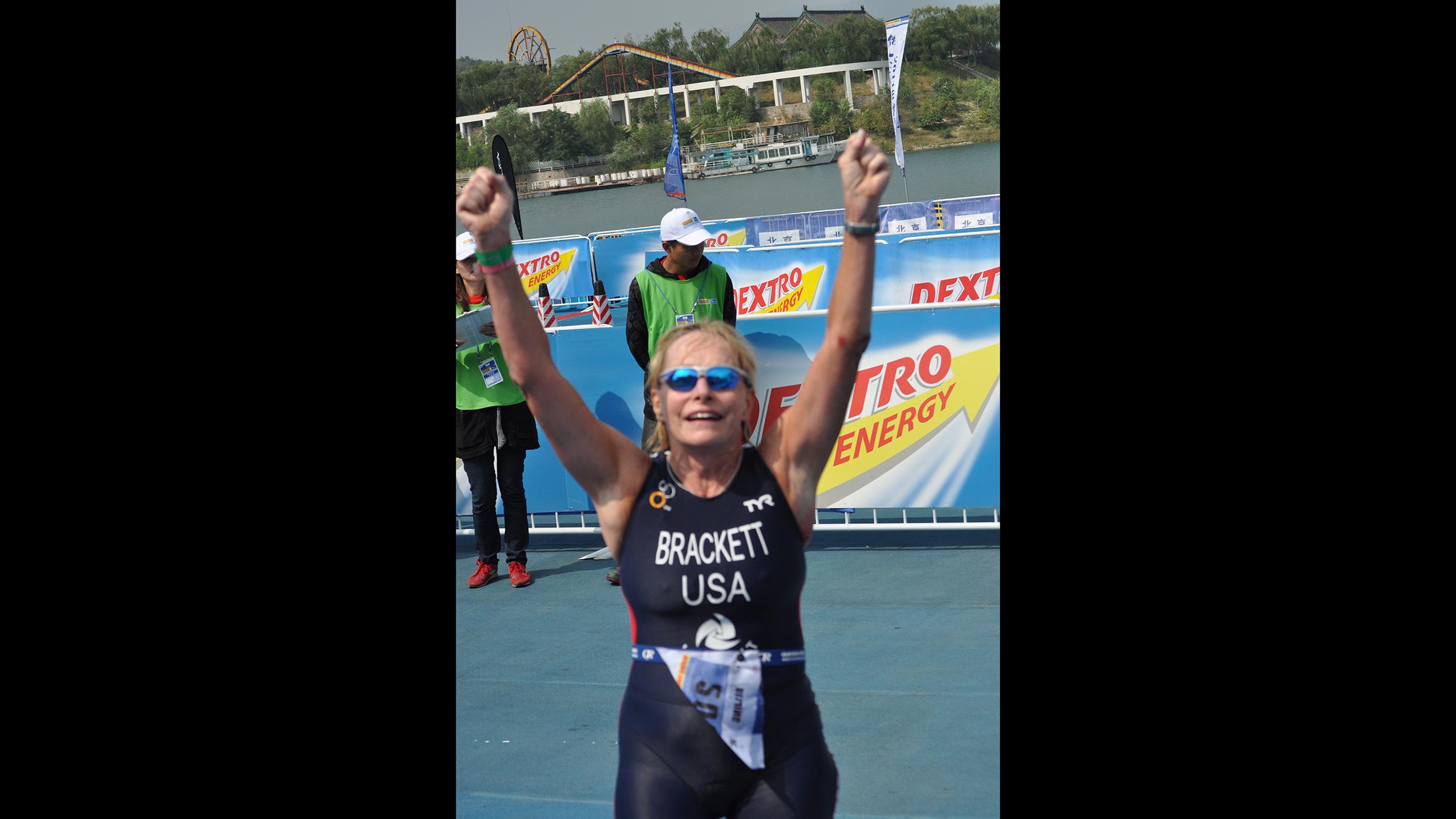 Elizabeth Brackett celebrates at the 2011 ITU World Championship Grand Final Beijing. (Courtesy Elizabeth Brackett)
Brackett, 76, frequently rode along the lakefront as part of her triathlon training. A world champion triathlete, Brackett has won first place in her age group in five International Triathlon Union competitions. She retired from her full-time role at "Chicago Tonight" in 2014, but has continued to serve as a correspondent on environmental and water issues. (You can see her all of her stories here.)
Anyone with information about Brackett's bicycle incident is encouraged to contact WTTW. Brackett's family hopes to learn the identity of the good Samaritan(s) who called 911 and performed CPR on Brackett before police and paramedics arrived.
This is a developing story. WTTW will continue to provide updates as information is available.
---