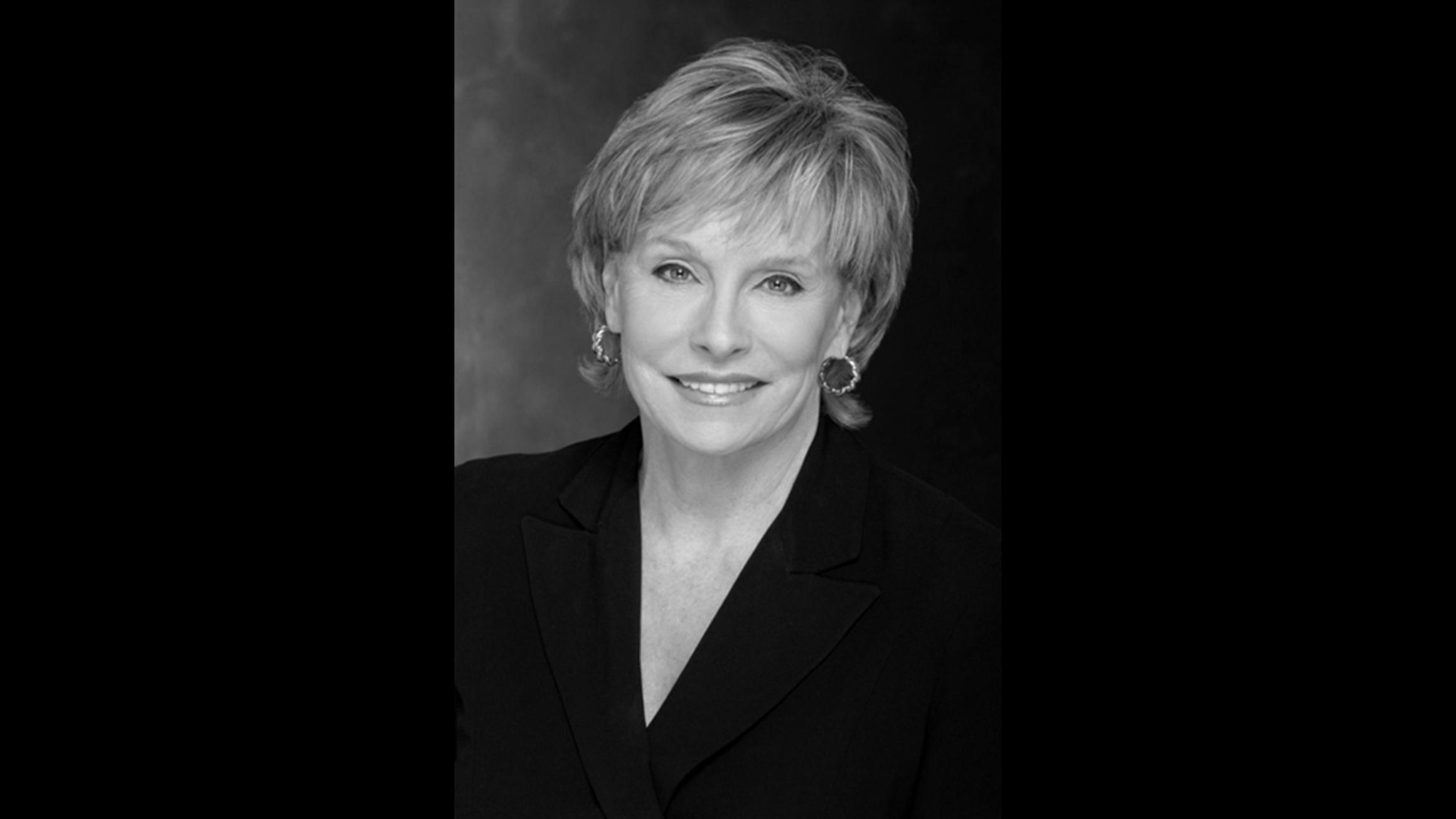 Longtime "Chicago Tonight" reporter and host Elizabeth Brackett, 76, is in critical but stable condition following a Wednesday morning bicycle accident that left her with at least one fractured vertebra in her neck. Doctors originally believed two vertebrae had been fractured.
READ: Family Hopes to Learn Identity of Good Samaritans Who Helped Elizabeth Brackett
As of Thursday afternoon, she remains in a coma at Stroger Hospital. It appears that she will not require surgery given that her vertebrae have realigned. Brackett's family members tell WTTW they expect to learn more in the next 72 hours. 
According to relatives and other sources, Brackett is alive thanks to an anonymous good Samaritan who found her, performed CPR and called 911. Brackett's family members are expressing their heartfelt appreciation for that effort. A Chicago police officer also provided assistance at the scene before paramedics transported her to Mercy Hospital. After an assessment, she was transferred to Stroger.
It is still not clear what caused the bike accident.
Brackett, an avid cyclist, was found unresponsive along the lakefront, perhaps as far as 40 feet from the lakefront path near 39th Street Beach.
Known for her athleticism, Brackett is a world champion triathlete who first competed at age 50. She has won five international titles in her age group – including one last year in Rotterdam.
"She's a fierce competitor and friendly person, and an inspiration to our entire class," said Sharone Aharon, owner of Well-Fit Performance who began training Brackett in 2006. "We are family here. ... She's the center of it. She's like a mother to me and a friend."
Elizabeth Brackett in 2015 (Well-Fit Performance / Facebook photo)
For two decades, Brackett served as a full-time correspondent for "Chicago Tonight," during which time she also provided local stories for the national series now known as "PBS NewsHour." She retired from "Chicago Tonight" in 2014 but is still an occasional contributor.
"Elizabeth has been a valued colleague and friend for many years, and an inspiration to all of us," said Chicago Tonight Executive Producer Mary Field. "We are thinking of her family, and hoping and praying for a full recovery."
At "Chicago Tonight," Brackett has covered local and national politics, Chicago business and sports, and local environmental and genetic research. Last week, she reported on the reduced number of boats in Monroe Harbor. Brackett's work has garnered two Midwest Emmy Awards, two Peter Lisagor Awards for Business Journalism and a National Peabody Award, among others.
"Elizabeth's contributions to Chicago Tonight have been immeasurable, and WTTW has greatly benefited from her boundless energy, astute news sense, and exceptional writing ability," said Dan Soles, WTTW Chief Television Content Officer. "We hope to enjoy many more stories from Elizabeth in the future."
This is a developing story first published Wednesday evening. WTTW will continue to provide updates as information is available.
---