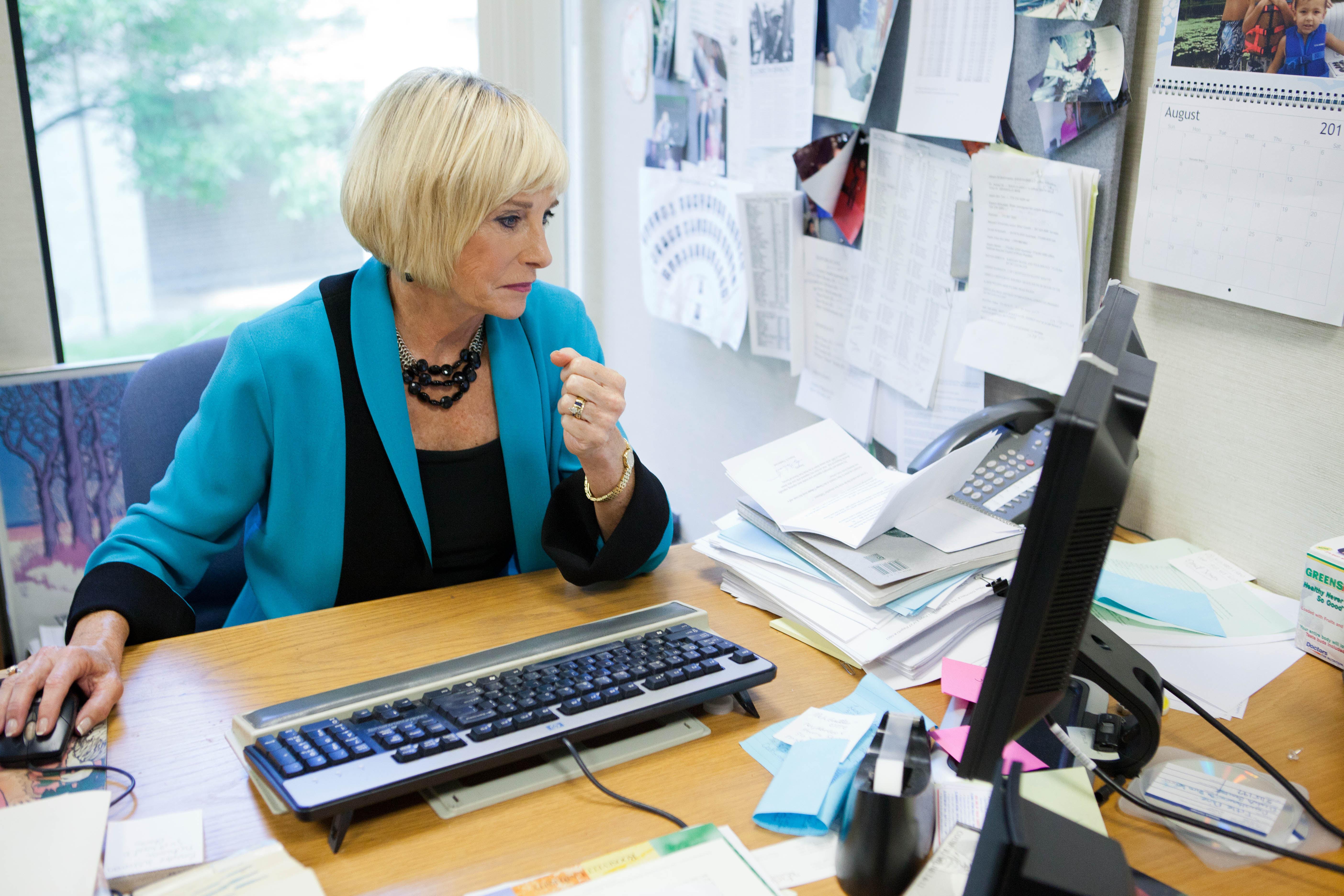 The Cook County medical examiner's office on Tuesday ruled the death of award-winning journalist Elizabeth Brackett an accident.
Brackett died Sunday evening at Stroger Hospital after sustaining injuries from what was believed to be a bicycle accident last Wednesday along the lakefront path near 39th Street Beach.
The medical examiner's findings confirm that belief, reporting the cause of death as cervical spine injuries due to a fall from a bicycle. A detailed report will be available in the coming weeks, according to a spokeswoman for the medical examiner's office.
Brackett, a world champion triathlete, trained on her bicycle multiple times per week and, according to her daughter Ilsa Wallich, was a very fast cyclist.
"I know how my mom rides: 30 to 40 miles per hour," Wallich said.
There are no known witnesses to the incident, but according to GPS data from Brackett's Garmin activity tracker, she ended up 10 feet from the bike path with at least one broken vertebra. The tracker also showed that her heart stopped; she was without oxygen for as long as nine minutes.
Brackett, who served as a host and correspondent for "Chicago Tonight" for two decades, is survived by her husband Peter Martinez, daughter Ilsa Wallich, married to Dennis; son Jon Brackett, married to Laura; step children Lisa Nuzzo, Stephanie Martinez, Jonathan Martinez, Matthew Martinez; sisters Ellen Rieger, married to George, and Jill Swisher, married to Thane; 10 grandchildren; and six nieces and nephews.
Funeral services will be held at 1 p.m. Wednesday at Kenilworth Union Church, 211 Kenilworth Ave., in Kenilworth, Illinois.
The services will be streamed live and available for viewing on the Chicago Tonight website.
Read our full Elizabeth Brackett obituary here. Find Brackett's "Chicago Tonight" stories here – including a piece she reported earlier this month.
---
Related:
Elizabeth Brackett, Award-Winning Journalist and Triathlete, Dies at 76
Video: Elizabeth Brackett's Extraordinary Life and Career
Journalists Express Admiration for Elizabeth Brackett
Friends Remember Elizabeth Brackett's Energy, Adventurous Outlook
Archive: John Callaway Interviews Elizabeth Brackett
Family Announces Funeral Services for Elizabeth Brackett
Elizabeth Brackett, Longtime WTTW Journalist, Critically Injured in Bicycle Accident
Family Hopes to Learn Identity of Good Samaritans Who Helped Elizabeth Brackett
---