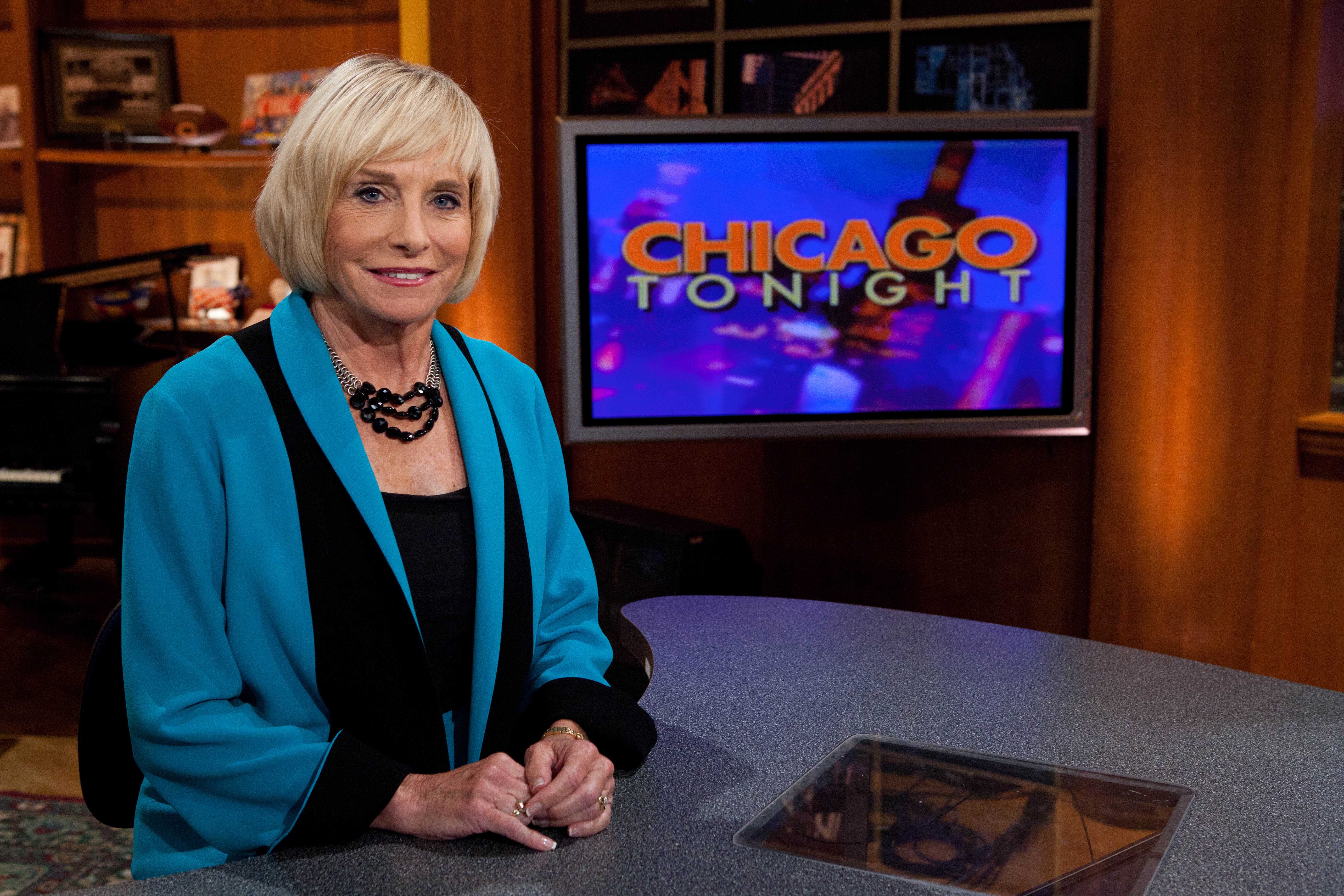 Elizabeth Brackett
The family of veteran journalist Elizabeth Brackett has announced funeral arrangements for the longtime "Chicago Tonight" host and correspondent who died Sunday evening at Stroger Hospital.
Funeral services will be held at 1 p.m. Wednesday at Kenilworth Union Church (211 Kenilworth Ave.) in Kenilworth, Illinois.
Chicago Tonight will offer a livestream of the funeral on our website.
Brackett, an Emmy Award-winning journalist and world-champion triathlete, died Sunday following an apparent bicycle accident that occurred during her triathlon training last week. She was 76 years old.
Brackett retired from her full-time role at "Chicago Tonight" in 2014, but remained an occasional contributor, filing her final story – examining the drop in boating capacity at Monroe Harbor – earlier this month.
"All of us at WTTW are devastated by the news of Elizabeth's death," said "Chicago Tonight" Executive Producer Mary Field. "She is a friend and beloved colleague, and her loss will be felt not only here but in Chicago's journalism community, of which she was a highly respected member, and among her many friends and competitors in the athletic world."
Condolences have poured in from across Chicago and the journalism world. Mayor Rahm Emanuel called Brackett an "institution in Chicago journalism," and said he would miss their conversations about "family, politics and triathlons."
Elizabeth Brackett was an institution in Chicago journalism because her reporting informed, educated and enlightened generations of Chicagoans. Our thoughts and prayers are with the Brackett family and Elizabeth's professional family at @wttw in the wake of this tragic loss. pic.twitter.com/tWUjW5hV3F

— Mayor Rahm Emanuel (@ChicagosMayor) June 18, 2018
---
Rev. Jesse Jackson Sr. hailed her as "one of the very best," while "PBS NewsHour" anchor Judy Woodruff called Brackett "an amazing, delightful woman, award-winning journalist and dear friend."
Brackett is survived by her husband Peter Martinez, daughter Ilsa Wallich, married to Dennis; son Jon Brackett, married to Laura; step children Lisa Nuzzo, Stephanie Martinez, Jonathan Martinez, Matthew Martinez; sisters Ellen Rieger, married to George, and Jill Swisher, married to Thane; 10 grandchildren; and six nieces and nephews.
Donations can be made in Brackett's name to the Chicago Foundation for Women and Save the Dunes.
Read our full Elizabeth Brackett obituary here. Find Brackett's "Chicago Tonight" stories here – including a piece she reported earlier this month.
---
Related:
Elizabeth Brackett, Award-Winning Journalist and Triathlete, Dies at 76
Elizabeth Brackett, Longtime WTTW Journalist, Critically Injured in Bicycle Accident
Family Hopes to Learn Identity of Good Samaritans Who Helped Elizabeth Brackett
---