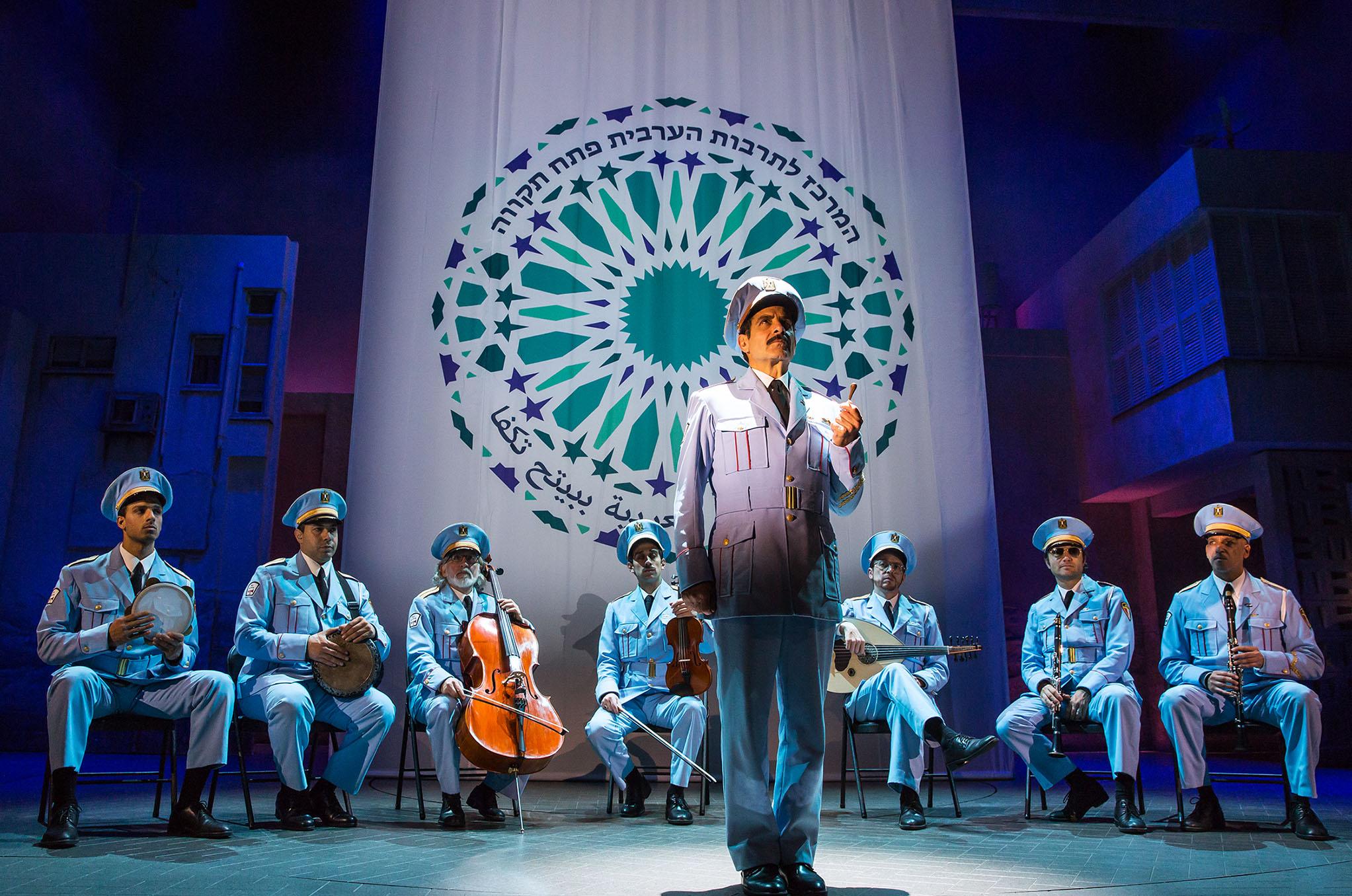 The company of "The Band's Visit." (Photo by Matthew Murphy)
"The Band's Visit" was the only new musical of substance and originality to arrive on Broadway during the past season and it was justly rewarded Sunday night with 10 Tony Awards, including the one for best musical.
Among the winners for "The Band's Visit" were two artists with Chicago connections – Skokie-bred director David Cromer (who audiences here know from his revelatory productions of "Our Town" for The Hypocrites and "A Streetcar Named Desire" for Writers Theater, among many others), and Northwestern University-trained actress Katrina Lenk, whose indelible leading performance will be difficult to replicate as evidenced by her rendering of the show's hauntingly lovely song, "Omar Sharif." (Cromer's acceptance speech included a plea for those in trouble to get help, although he never said the word "suicide.")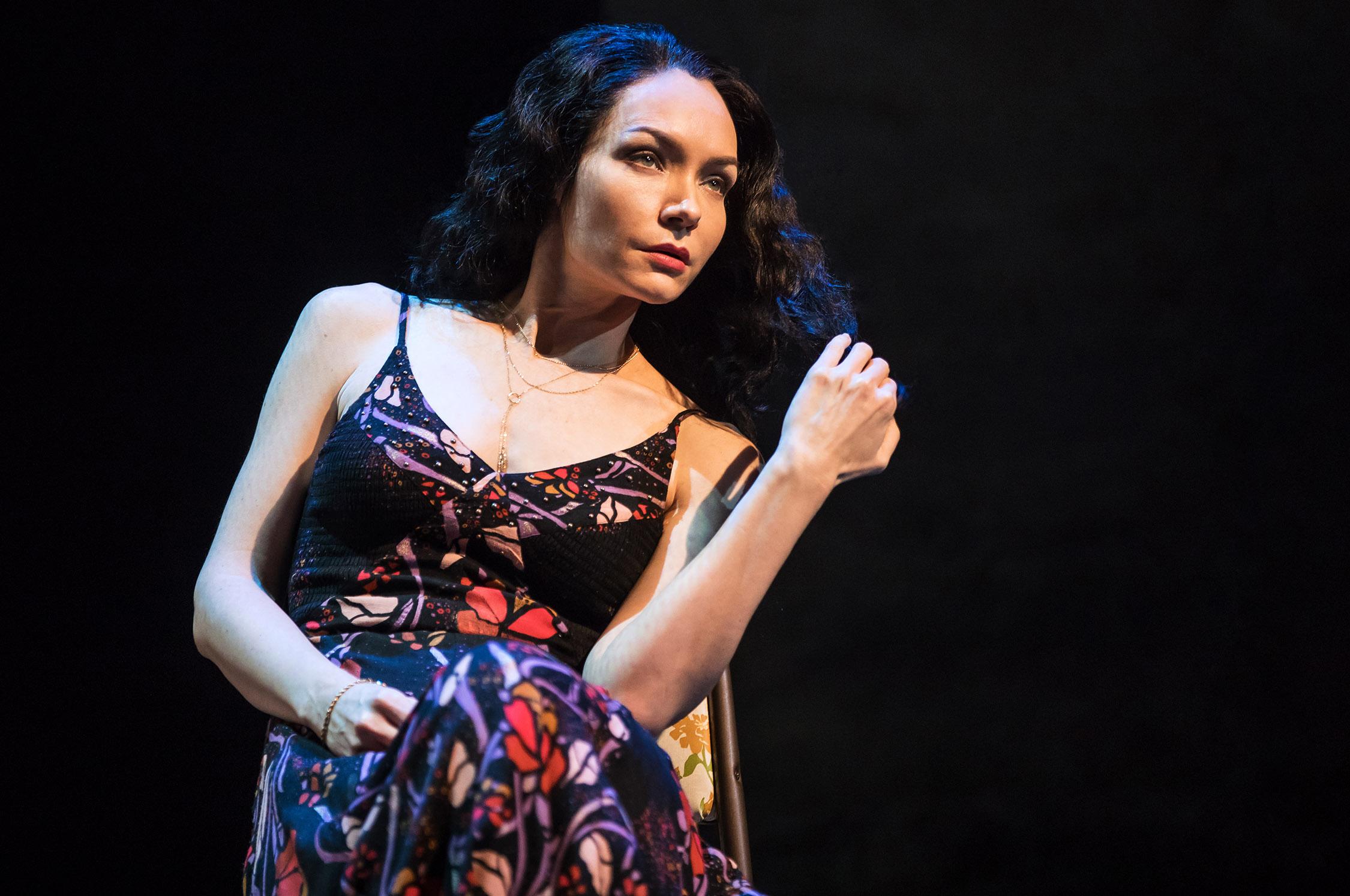 Katrina Lenk in "The Band's Visit." (Photo by Matthew Murphy)
"The Band's Visit," based on a quietly enchanting 2007 Israeli movie about an Egyptian police orchestra that gets lost in a small Israeli desert town on its way to a cultural exchange, homes in on the emotional and musical connections made during that orchestra's very brief and unexpected stopover. Its original Tony-winning score, with both music and lyrics by David Yazbek, is a gorgeous mix of Broadway ballads and Arabic music, paired with the witty, sensitive book of Tony-winner Itamar Moses.
Also picking up awards were the musical's leading actor, Tony Shalhoub (whose acceptance speech took the form of a subtle but moving story about his parents' immigrant roots), and featured actor Ari'el Stachel.
Laurie Metcalf, of Steppenwolf Theatre (and "Roseanne") fame, picked up her second Tony in a row for her featured role in Edward Albee's "Three Tall Women" (with Glenda Jackson winning the best leading actress award for the same production).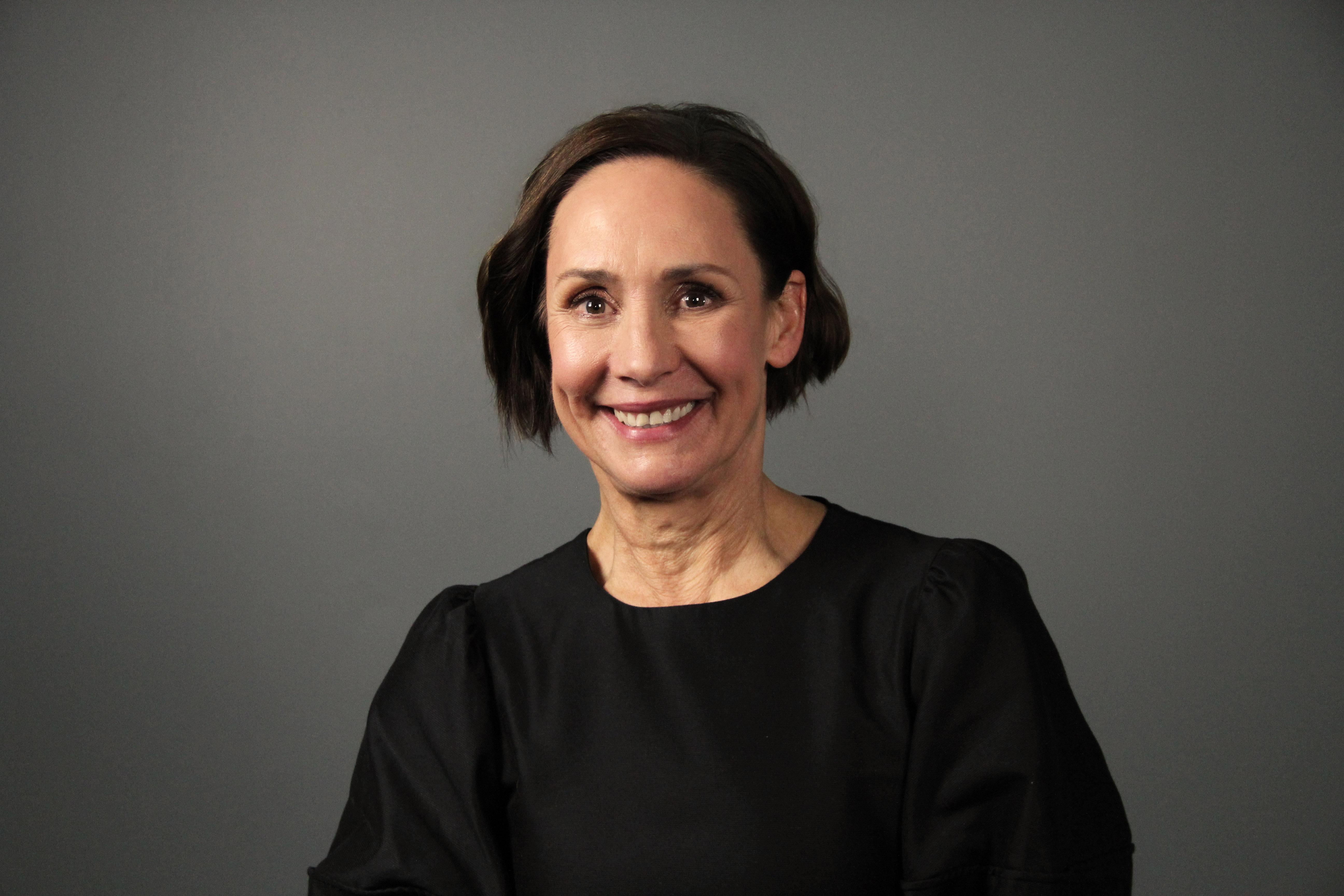 Laurie Metcalf (Credit: SAG-AFTRA Foundation)
Named best play of the season was the epic "Harry Potter and the Cursed Child," whose large (predominantly British) cast includes two popular Chicago actors – Jessie Fisher and Alex Weisman.
As a whole, the Tony Awards show was something of a mixed bag.
Its hosts, Sara Bareilles and Josh Groban, were winningly unaffected and polished. And not only did this year's award for "excellence in theater education" go to Melody Herzfeld, the drama teacher at Marjory Stoneman Douglas High School in Parkland, Florida – where she sheltered 65 of her students during a horrific school shooting in February. But some of those students gathered on stage for a rousing, emotionally charged performance of "Seasons of Love," the iconic song from the musical "Rent" that is a vivid reminder of both life and mortality.
The show's memorial segment paid homage to the many greats who died last year (from director Sir Peter Hall to playwright Sam Shepard), and also included such Chicago talents as actor John Mahoney, director Rachel Rockwell and Court Theatre executive director Stephen J. Albert.
On the downside was the show's wholly wrongheaded mix of footage that nonsensically combined the work of Lifetime Achievement Award winners Andrew Lloyd Webber and Chita Rivera into one indecipherable video. They both deserved far better treatment.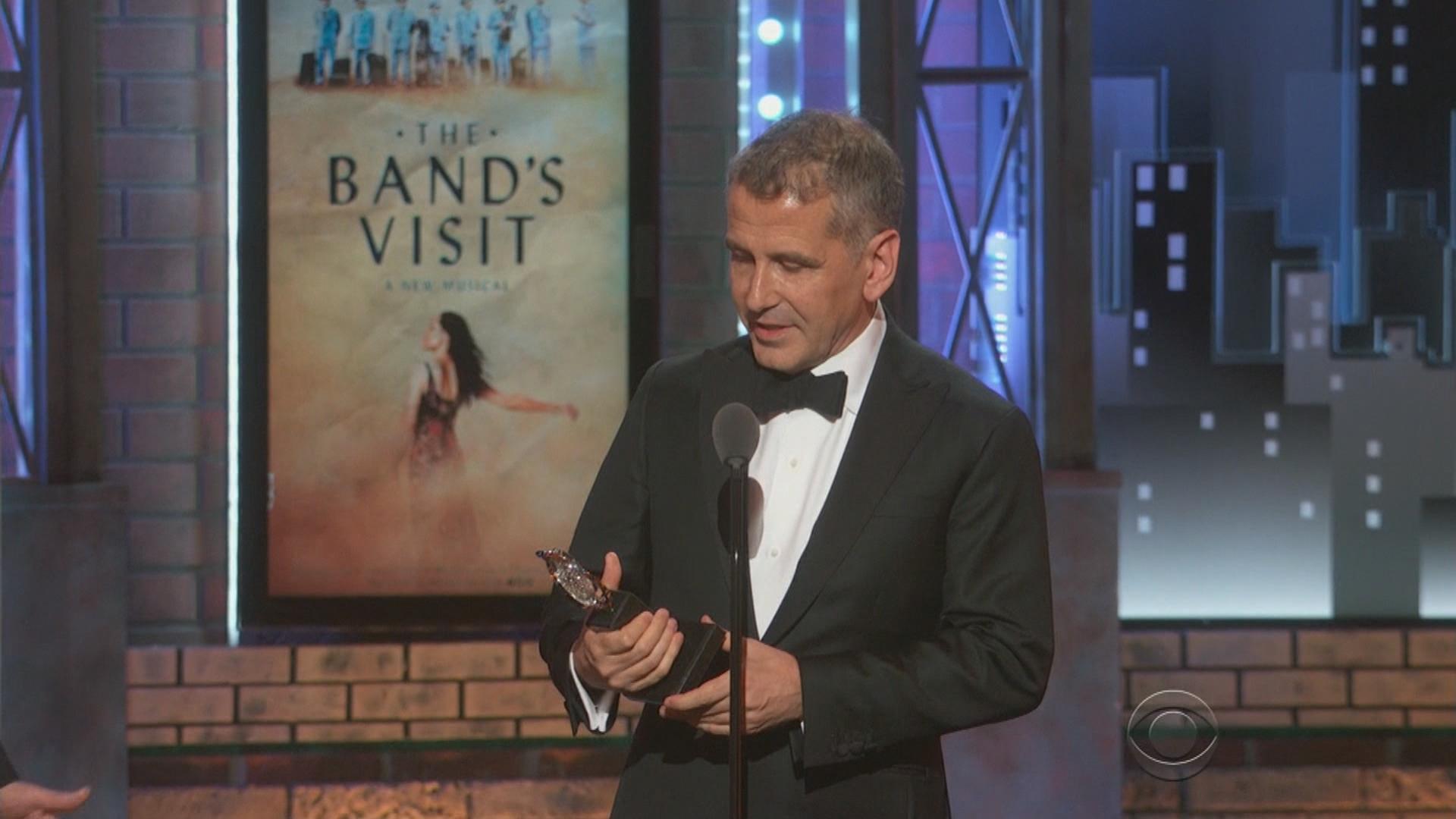 David Cromer accepts his Tony Award on Sunday, June 10, 2018.
And then there were the Special Tony Awards. Unfortunately, the immensely gifted John Leguizamo indulged in something of an advertisement of himself. And Bruce Springsteen was robbed of his full due when he was introduced by Robert De Niro, whose expletives about the evening's otherwise unnamed president of the U.S. eclipsed Springsteen's storytelling and performance of "My Hometown." That song, ironically enough, might have been taken as a dirge written by a member of the current president's own disillusioned base.
But in the end it was the triumph of "The Band's Visit" that made all the difference, leaving shows like "SpongeBob SquarePants," "Mean Girls" and "Frozen" in the dust.
One final note: David Cromer is slated to return to the Chicago area to direct the musical "Next to Normal" running May 8-June 14, 2019 at Glencoe-based Writers Theatre. And David Yazbek's newest score work will be showcased when the musical version of "Tootsie" arrives here for its pre-Broadway tryout, running Sept. 11-Oct.14 at the Cadillac Palace Theatre.
---
More from Hedy Weiss:
In Suzan-Lori Parks' Epic Civil War Ballad, the Unbearable Weight and Complexity of Freedom
'Mies Julie' a Shattering Reworking of a Strindberg Classic
Two Very Different Musicals to Carry You to The Brink of Summer
Scalia and His Clerk Joust Their Way Through Constitutional Arguments in 'The Originalist'
---