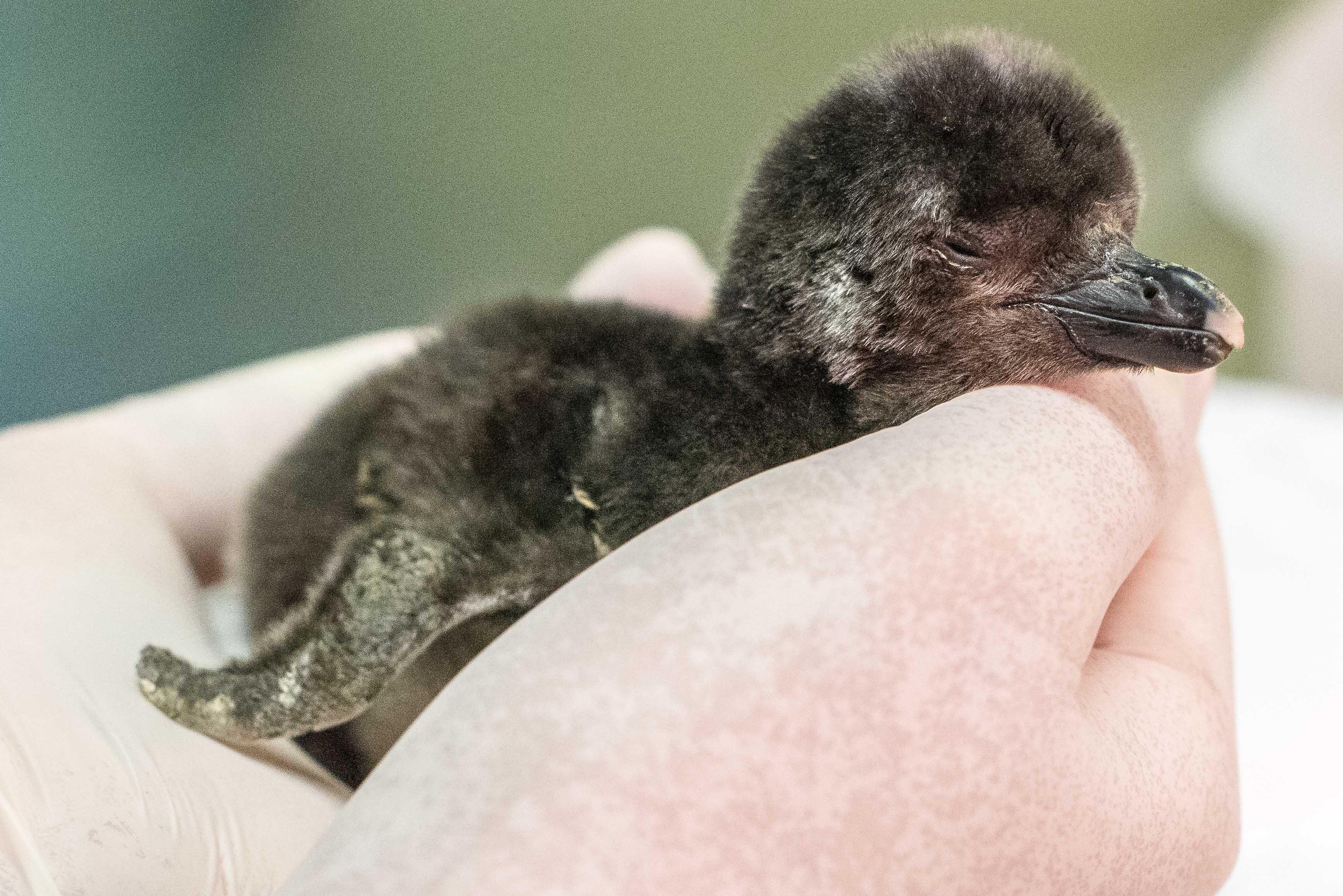 A Magellanic penguin chick hatched May 12 at Shedd Aquarium. (Courtesy Shedd Aquarium)
Shedd Aquarium welcomed a new Magellanic penguin chick Saturday, just hours before Mother's Day.
The new arrival is the first penguin chick born at the aquarium since 2015, when Diego hatched. The chick born last week will be named after one year, shortly after staff conduct a genetic test to determine whether the penguin is male or female.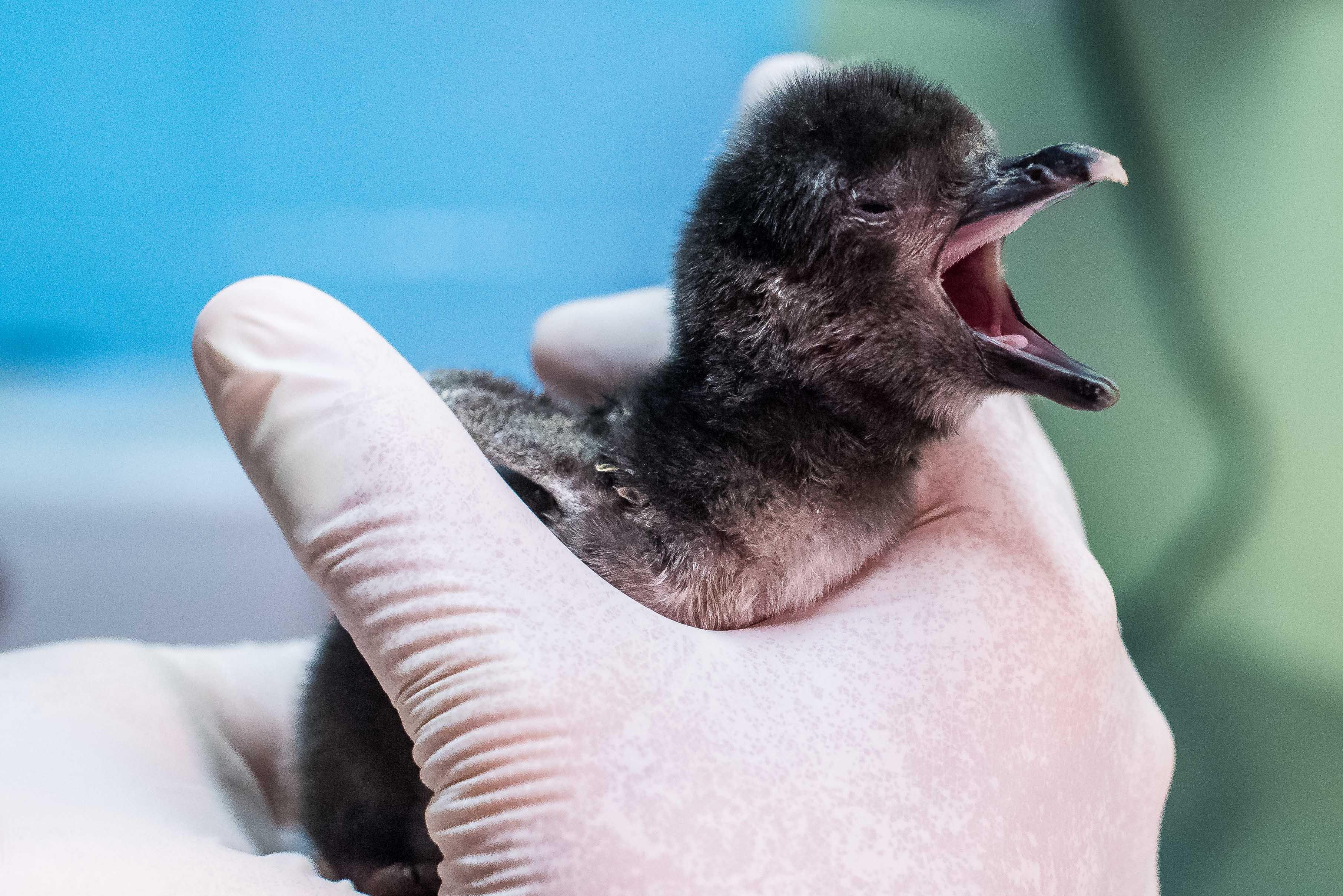 Shedd Aquarium's new penguin chick will remain in a nest behind-the-scenes with its parents for 75 to 90 days. (Courtesy Shedd Aquarium)
The chick weighed 95 grams at birth and 103 grams on day two, which is in line with its expected growth, according to Shedd.
The new penguin was born to parents Helena and JR but is being raised by Howard and Georgia, who are sharing brooding and feeding responsibilities equally. Animal care staff decided to place the egg with Howard and Georgia to give the chick the best chance at survival, a Shedd spokesperson said, noting that such arrangements are common at the aquarium. 
The chick will remain in a nest with Howard and Georgia for its first 75 to 90 days.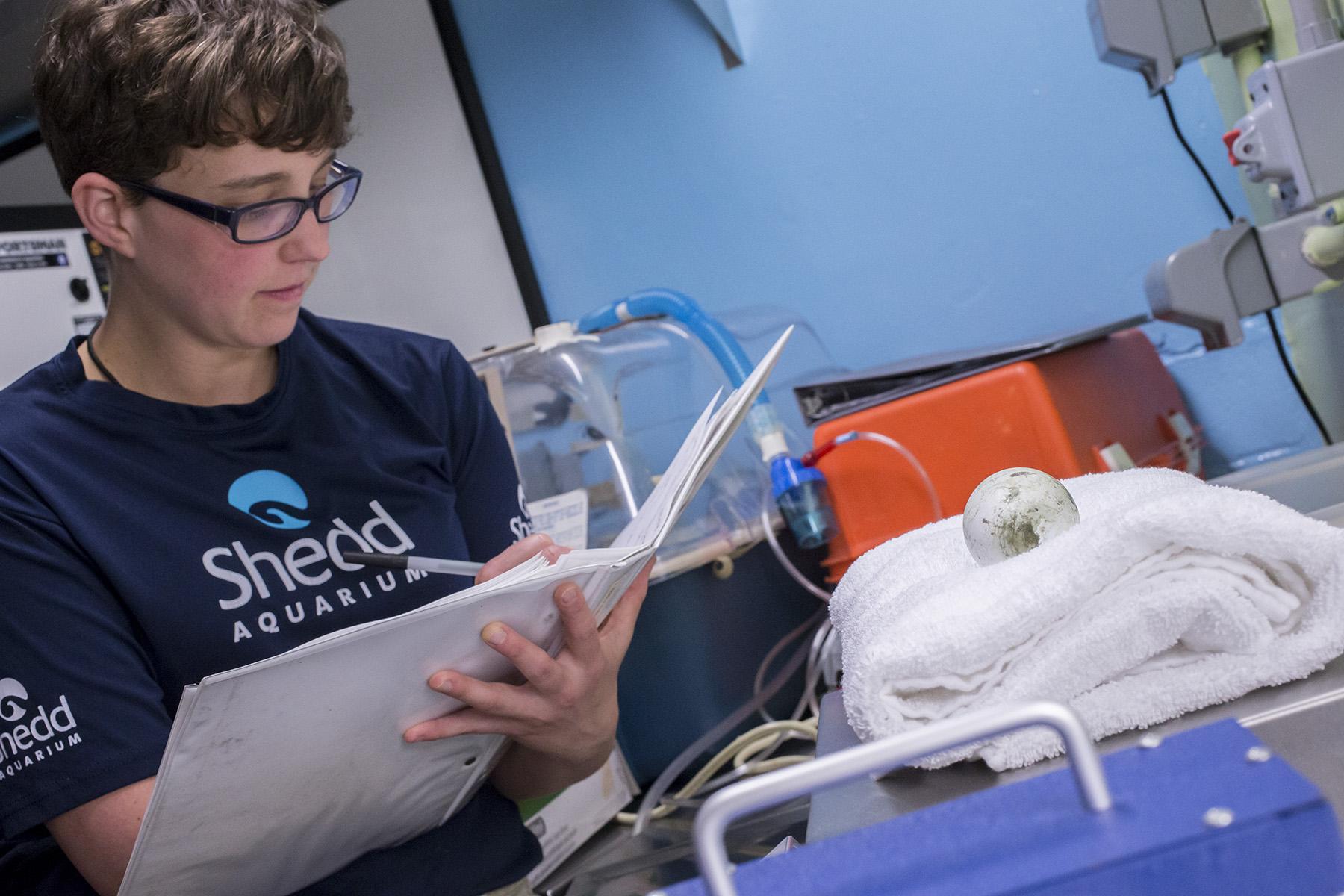 Katy Roxbury, animal care specialist at Shedd Aquarium weighs the penguin egg to document its growth. (Courtesy Shedd Aquarium)
The aquarium's penguin trainers will continue to monitor the chick, tracking its movements, vocalizations, hydration levels and more with the aid of sensors that measure temperature and humidity in the animal's habitat. Staff also utilize cameras for monitoring in order to limit disturbances.
Before any hatchings, Shedd's animal care staff examine the inside of an egg under a strong light as part of a process called candling, which helps determine whether the chick is fertile and allows staff to track its growth and check for steady movements.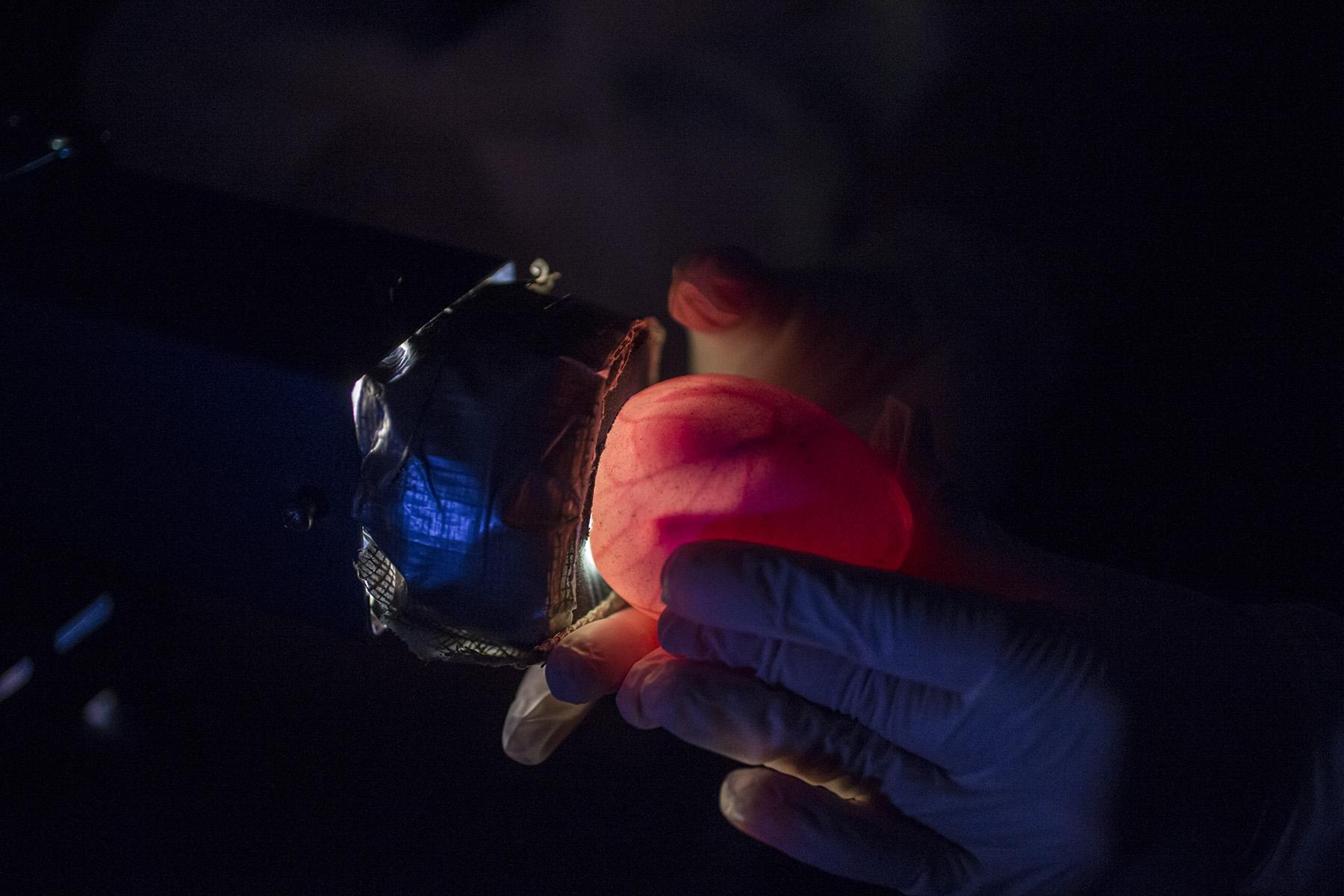 A Shedd Aquarium specialist uses a strong light to observe inside the penguin egg and monitor the chick's growth as part of a process known as candling. (Courtesy Shedd Aquarium)
Contact Alex Ruppenthal: @arupp | [email protected] | (773) 509-5623
---
Related stories:
4 Shedd Penguins Celebrate Landmark 30th Birthday
Shedd Aquarium Welcomes 6 Wood Ducklings
Shedd Vet in Madagascar to Treat 10,000 Confiscated Tortoises