Shedd Aquarium Welcomes 6 Wood Ducklings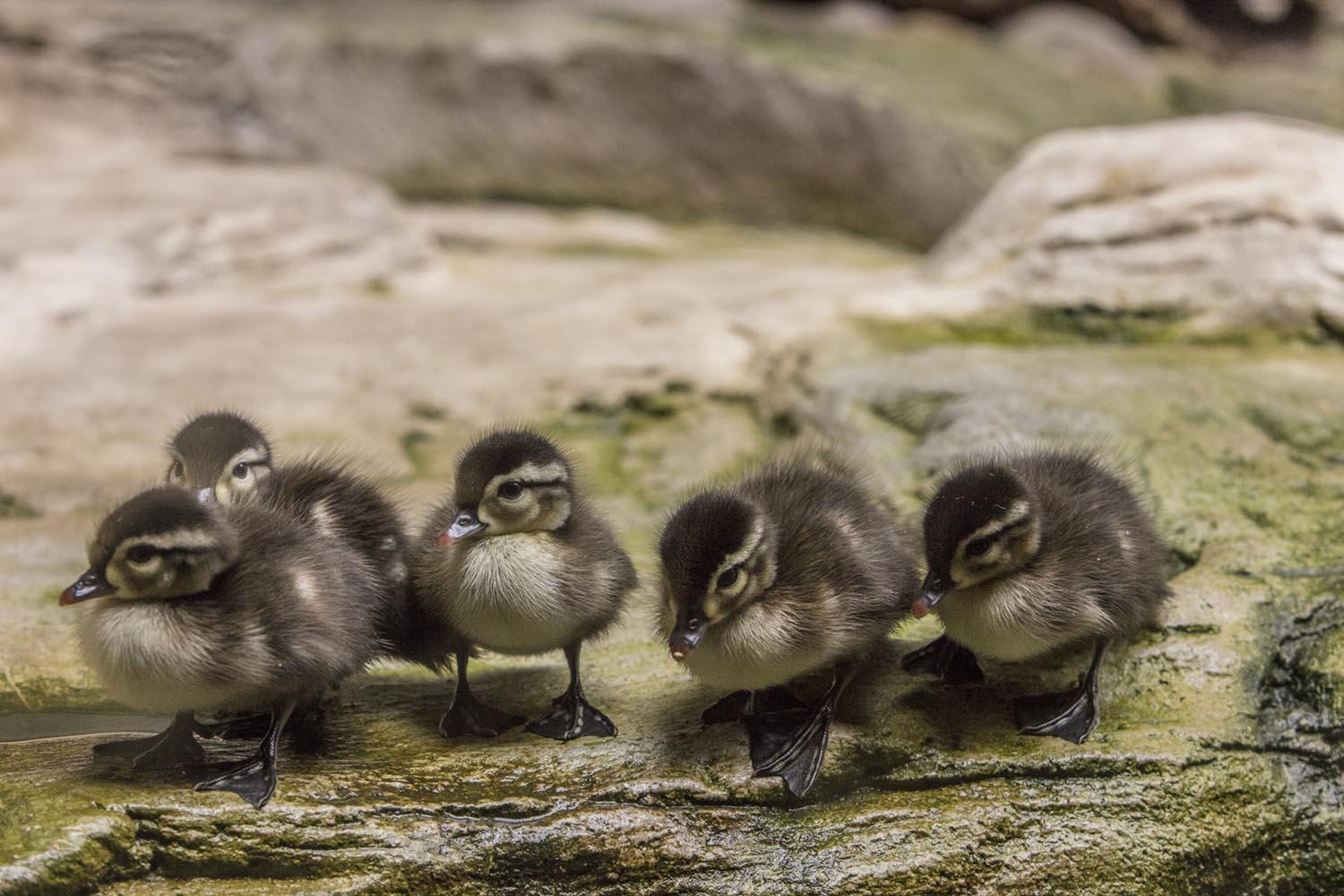 Six wood ducklings and their mother are now living in the Shedd Aquarium's "At Home on the Great Lakes" exhibit. (Brenna Hernandez / ©Shedd Aquarium)
Six wood ducklings born recently at Shedd Aquarium are spending their first days imprinting on their mother, a critical developmental step that bonds the birds with their mom.
The first-time mother is constantly watching over the young birds and displaying very protective behaviors, as she would be in the wild, according to the Shedd.
After imprinting, the ducklings will follow their mother around for safety and food. As they get older and grow in size, the ducks will become more independent and explore the habitat on their own.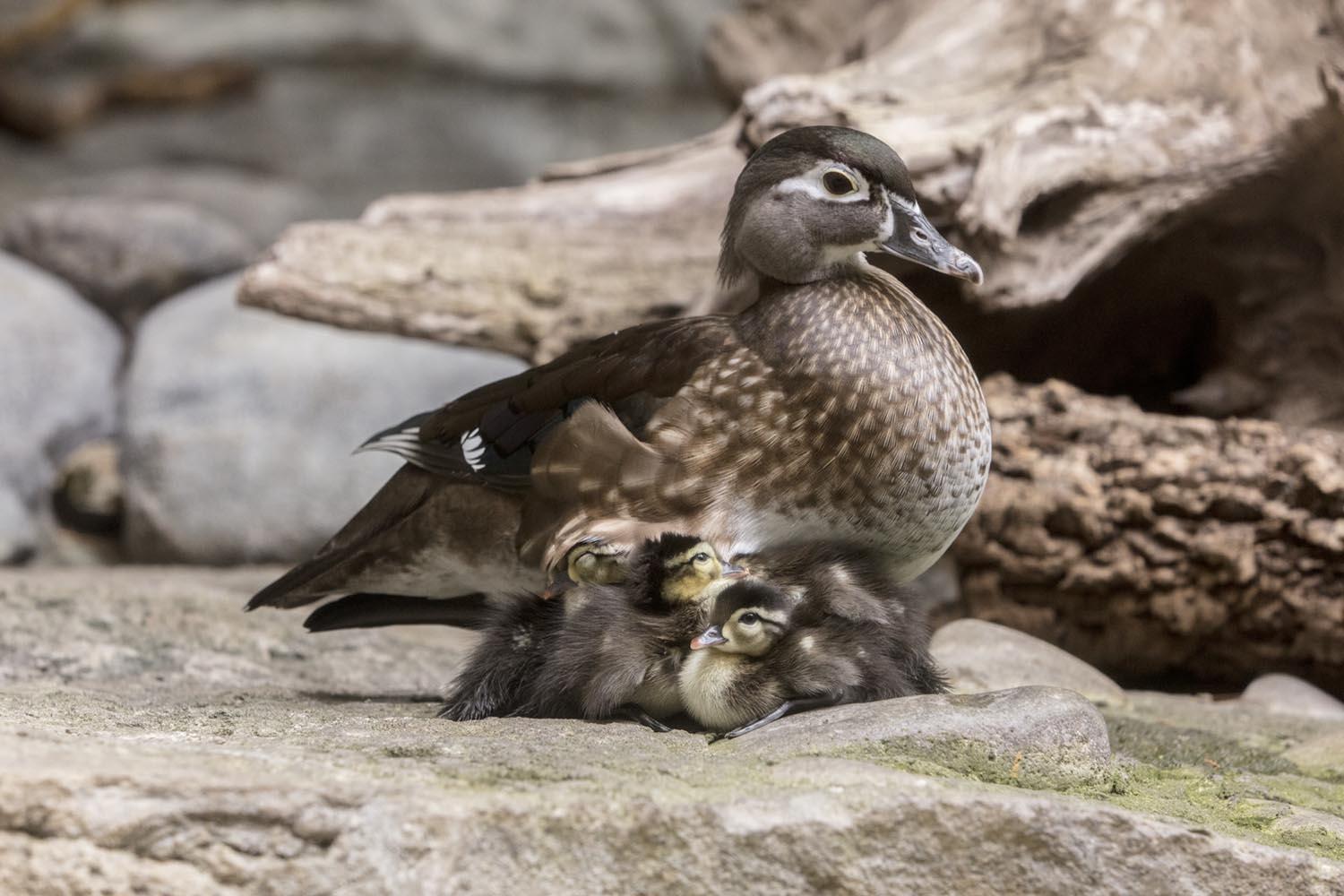 (Brenna Hernandez / ©Shedd Aquarium)
Wood ducks are native to the Great Lakes region, and their arrival in the area each year is a sign of the changing seasons, according to the Shedd.
Guests can visit the ducklings and their mother at the aquarium's "At Home on the Great Lakes" exhibit.
Below, more photos of the ducklings and their mom.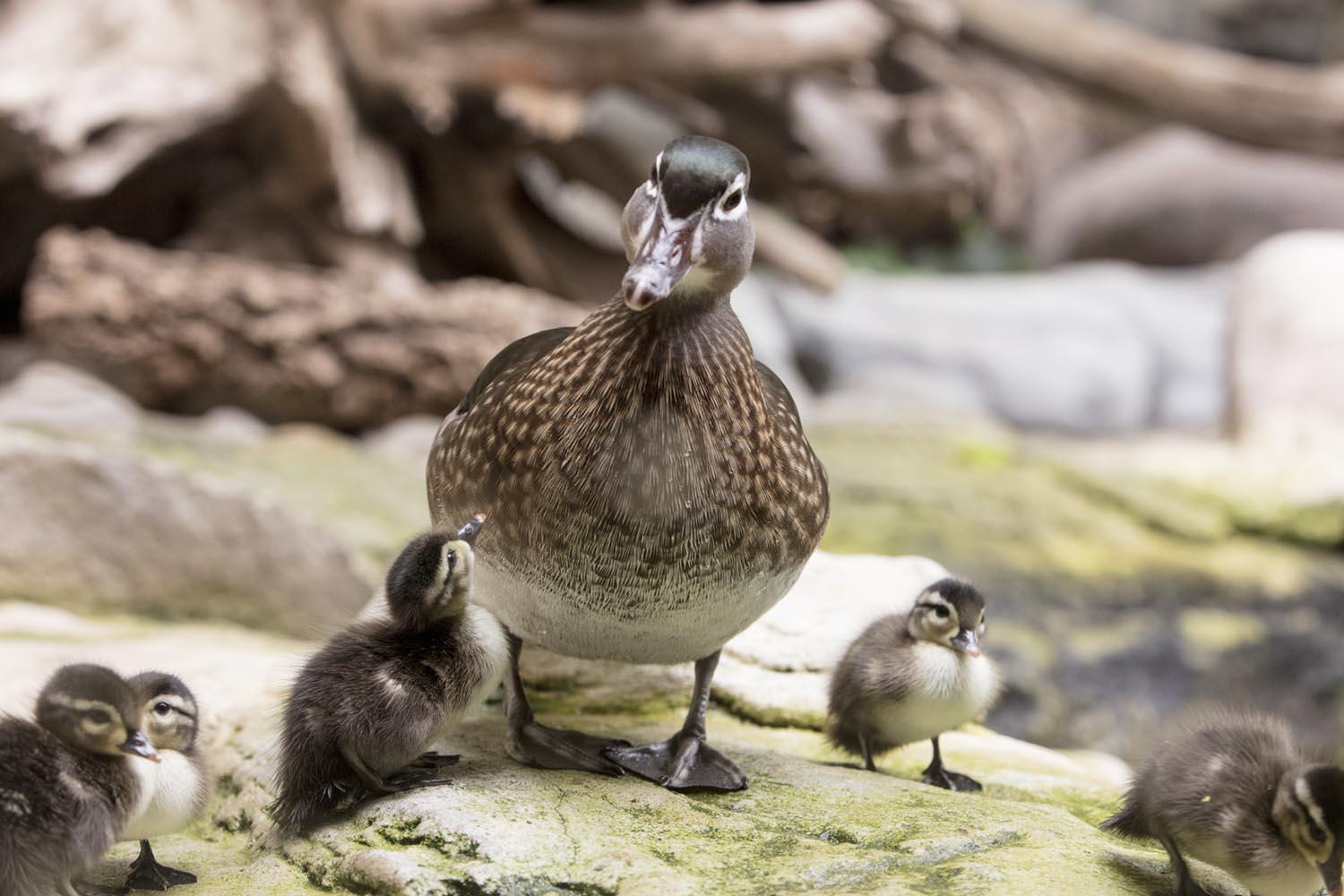 (Brenna Hernandez / ©Shedd Aquarium)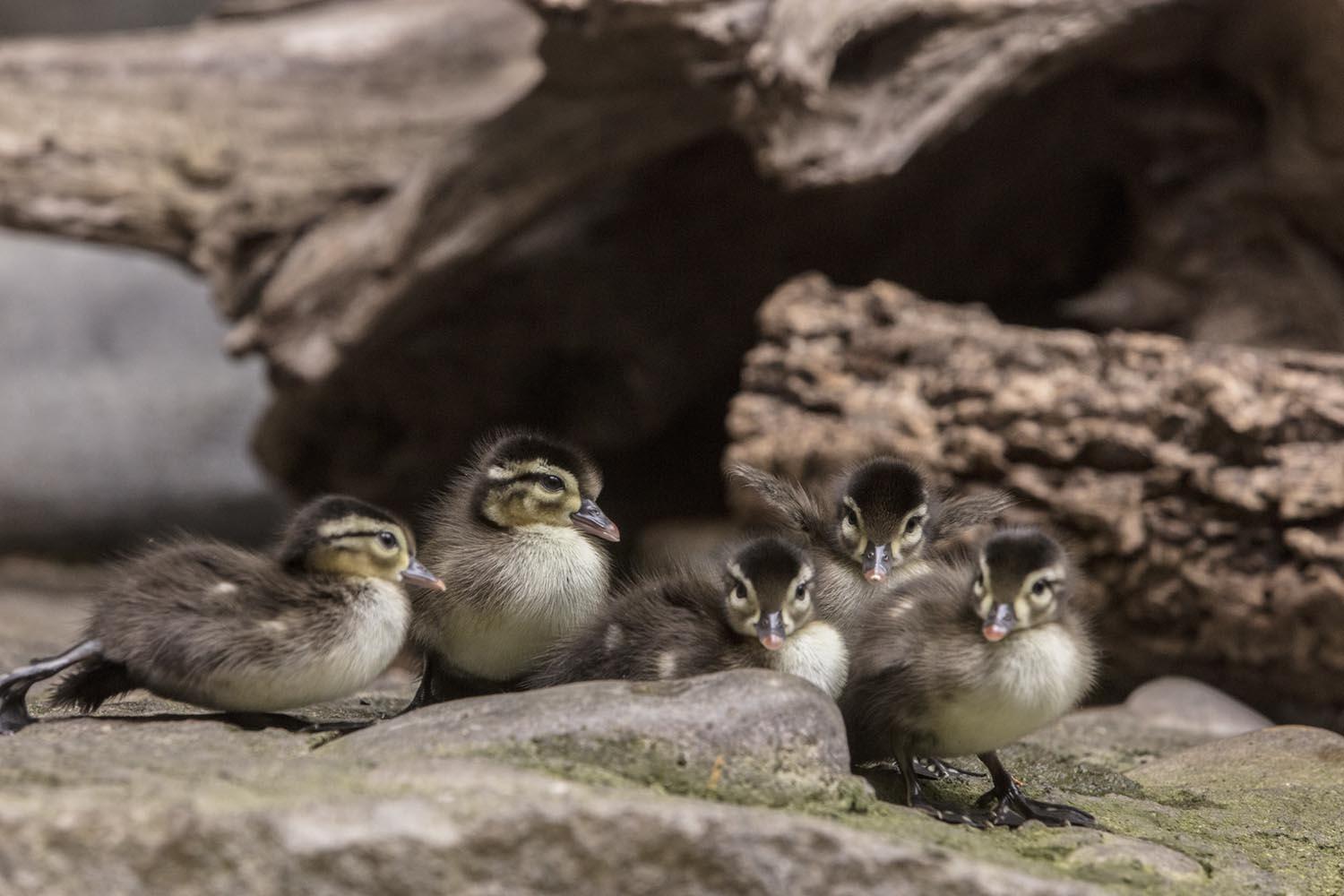 (Brenna Hernandez / ©Shedd Aquarium)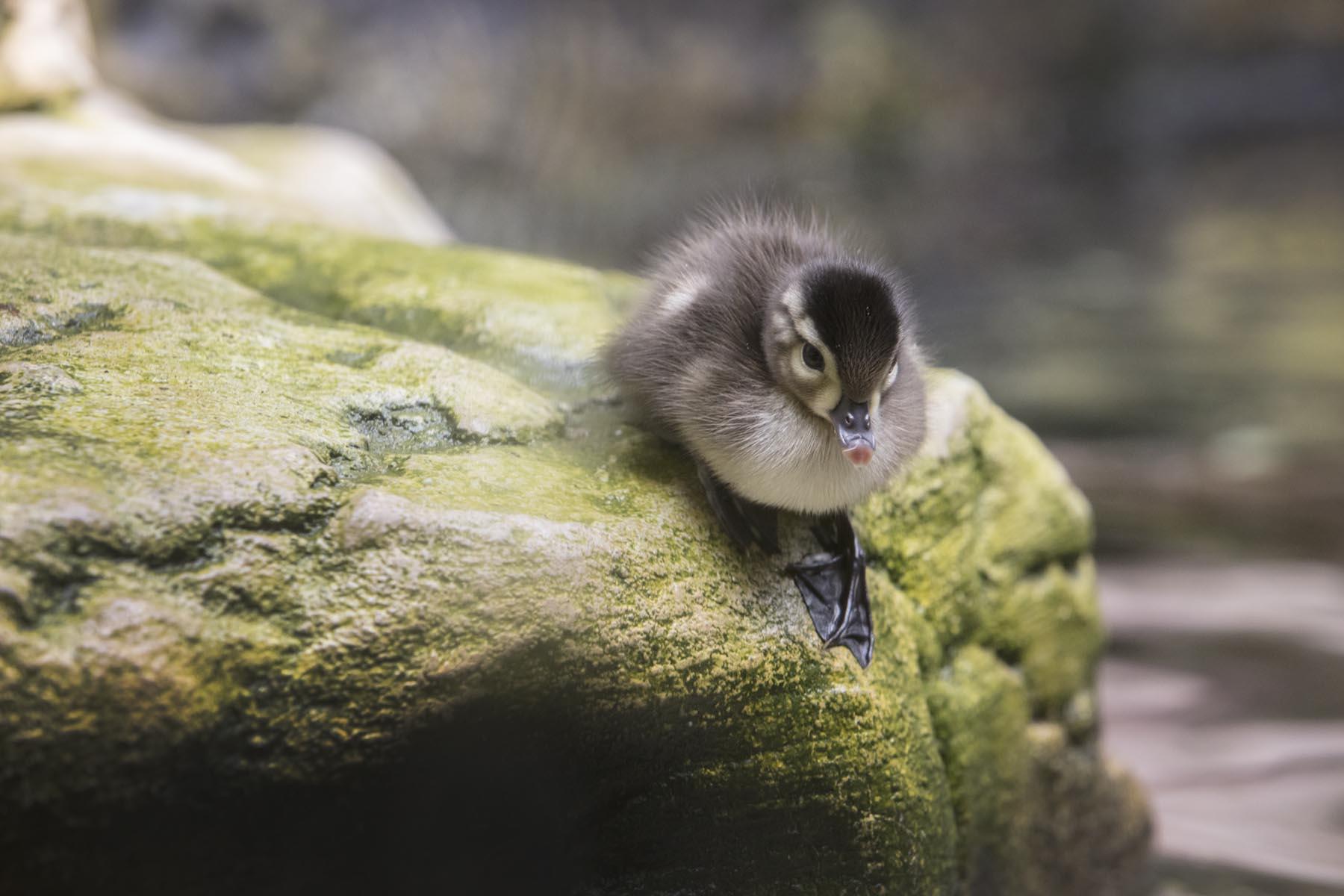 (Brenna Hernandez / ©Shedd Aquarium)
Contact Alex Ruppenthal: @arupp | aruppenthal@wttw.com | (773) 509-5623
---
Related stories: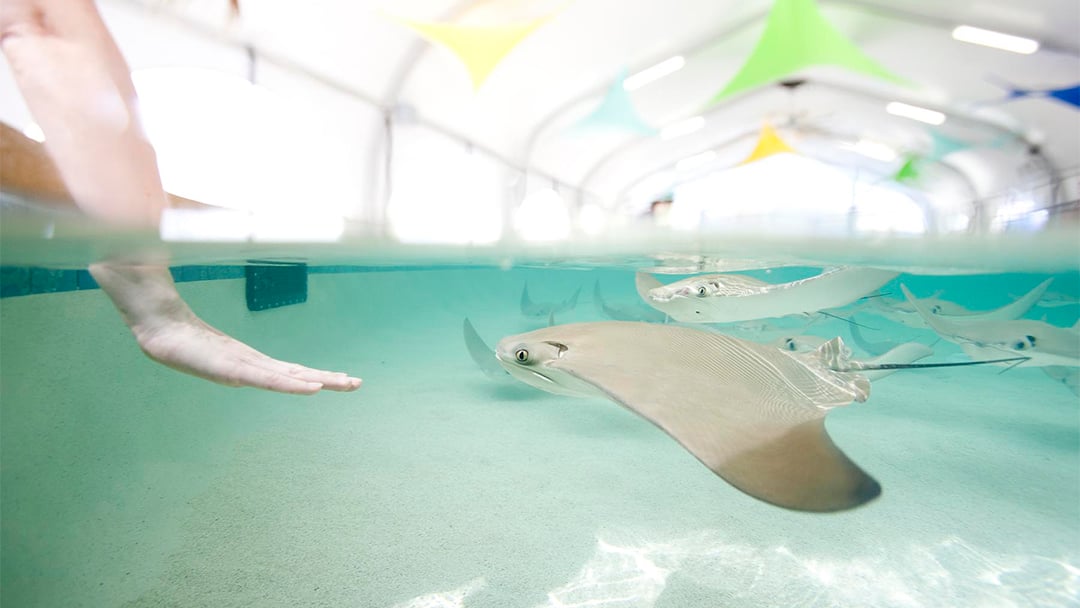 Do Stingrays Like Being Touched? New Research Says 'Maybe'
Feb. 21: A first-of-its-kind study involving nearly 60 stingrays at Shedd Aquarium indicates that the animals do not suffer from their interactions with humans – and might even enjoy it.
---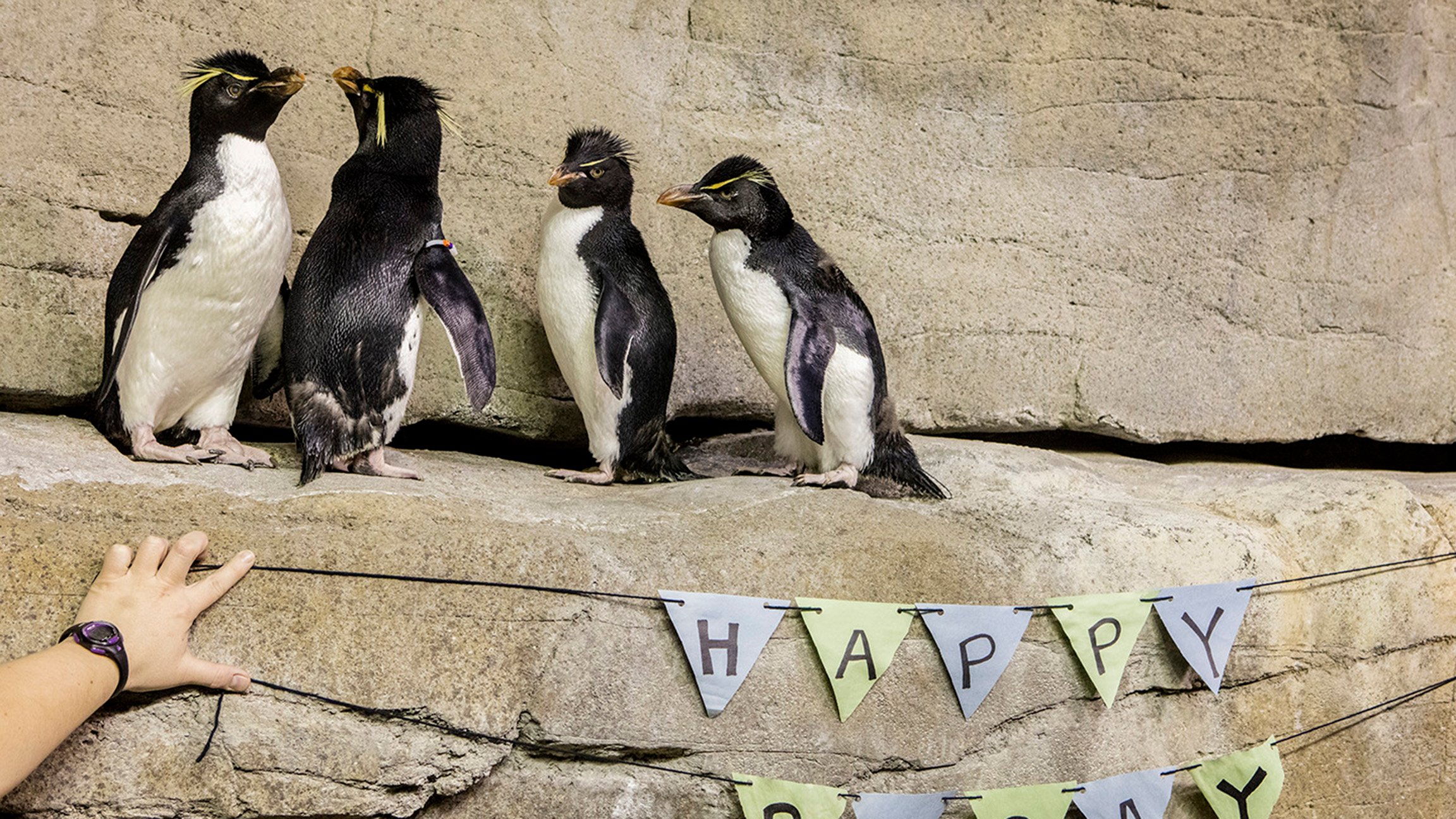 4 Shedd Penguins Celebrate Landmark 30th Birthday
Dec. 18: Meet Drake, Magdalena, Pebbles and Wellington. They are the first penguins to turn 30 at Shedd Aquarium, and among the oldest penguins in human care across the U.S.
---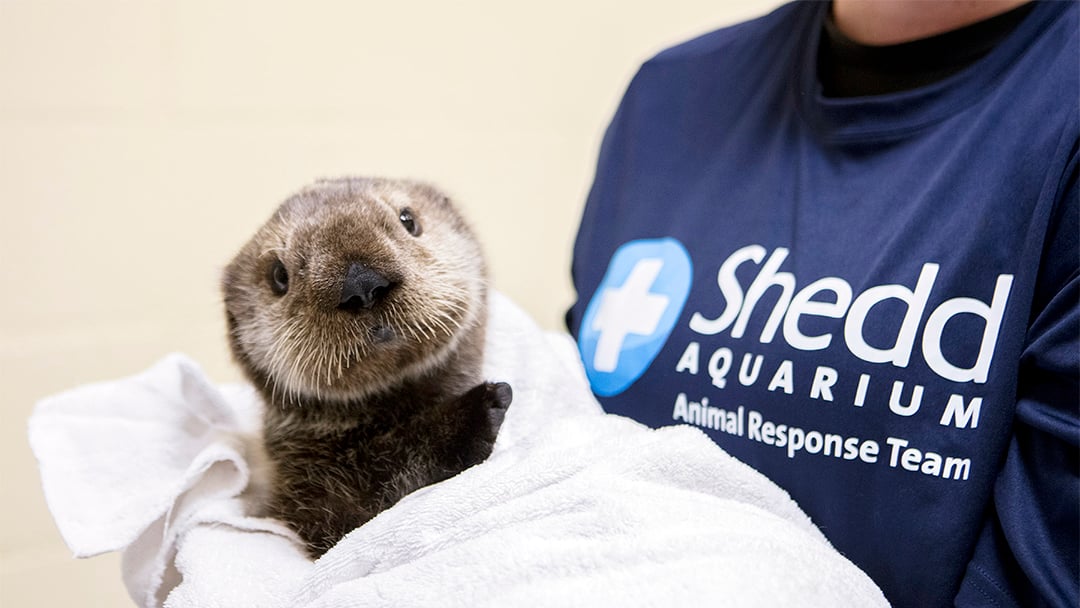 Shedd's Rescued Animals: How Are They Doing?
Dec. 12: Over the past year, staff from Shedd Aquarium's Animal Response Team have come to the aid of animals across the globe. Here's an update on how some of them are doing.
---