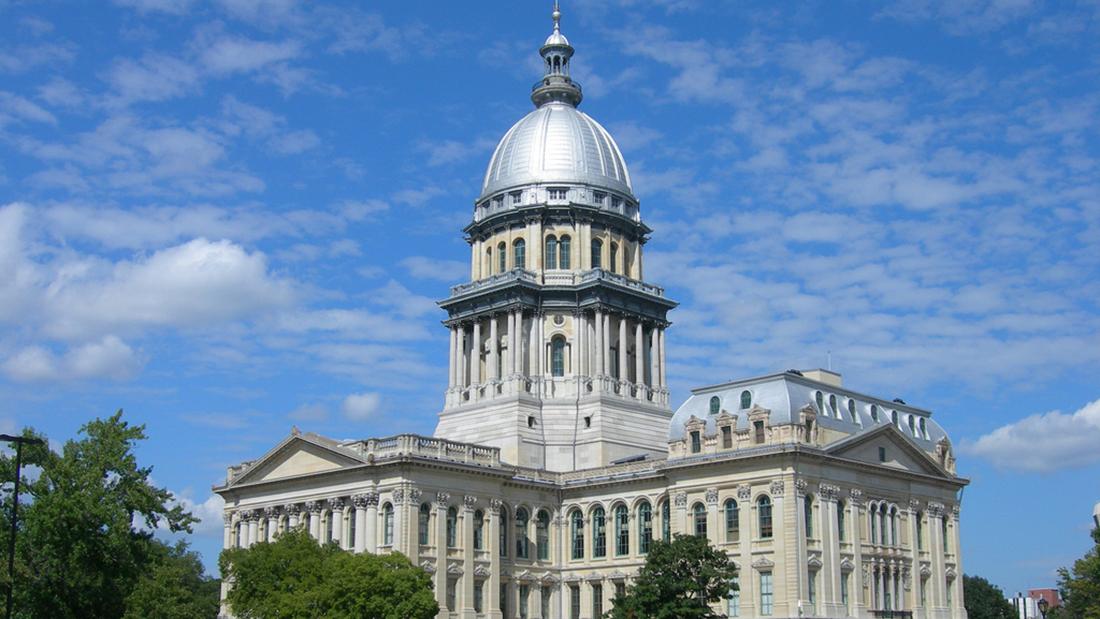 (Jimmy Emerson, DVM / Flickr)
A bill moving through the Illinois legislature would prevent state and local agencies from weakening federal environmental and labor safeguards that were in place as of Jan. 1, 2017 – about three weeks before President Donald Trump took office.
Passed Wednesday in the Illinois Senate, the 32-21 vote in favor of the Illinois Baseline Protection Act was almost entirely along party lines: No Republicans voted in favor of the bill, while one Democrat – William Haine of Alton – voted against it.
The Trump administration has taken aim at a number of key laws related to the environment, public health and worker safety, including the Clean Air Act, Clean Water Act, Safe Drinking Water Act and Mine Safety and Health Act. Senate Bill 2213 would protect the state from moves that weaken those laws, in addition to the Occupational Safety and Health Act and Federal Labor Standards Act.
Many of the Trump administration's proposals related to those laws remain tied up in legal battles.
For Illinois and other states, protections for air, water, wildlife, workers' rights and worker safety are derived from federal regulations, which set minimum standards that states must meet but can also exceed.
"We've got daily reminders about the shambles that the U.S. [Environmental Protection Agency] leadership is in with Scott Pruitt," said Jack Darin, director of the Sierra Club's Illinois chapter. "This is really designed to give Illinois stability, to ensure that the level of protections we have long enjoyed is not going to be threatened during this unprecedented [time] in our federal government."
The bill, introduced last June by state Sen. Daniel Biss, D-Evanston, is modeled on a similar bill making its way through the California state legislature, said Kady McFadden, Sierra Club Illinois' deputy director.
State Sen. Daniel Biss introduced the Illinois Baseline Protection Act in June 2017. (Chicago Tonight file photo)
"The Trump administration's relentless attacks on environmental protections and workers' rights have left state governments as the first and sometimes only line of defense for the safety of the air we breathe, the water we drink and the jobsites where we work," Biss said in a statement. 
If approved, the legislation would establish a "new baseline" for environmental and labor protections in Illinois, Darin said.
"It would not hinder any state agencies from improving standards," he said. "It doesn't freeze things in time totally; it just ensures that we're not going to go below where we were."
The bill now moves on to the Illinois House, where its lead sponsor is state Rep. Juliana Stratton, D-Chicago. Stratton is a candidate for lieutenant governor running with Democratic gubernatorial candidate J.B. Pritzker.
Darin said the bill faces unified opposition from groups representing industry and oil, among other sectors. 
Todd Maisch, president and CEO of the Illinois Chamber of Commerce, said his organization opposes the bill because it would place unnecessary restrictions on businesses in the state.
"We think that what it does is lock in place regulations that could easily be improved with more flexible and responsive regulations," he said. "We already compete against other Midwestern states for investment, and if you are stuck with antiquated regulations because this law passes, that's one more reason to take a look at Indiana or even Michigan for investment."
Contact Alex Ruppenthal: @arupp | [email protected] | (773) 509-5623
---
Related stories:
Bill to Legalize Industrial Hemp Passes Illinois Senate
Bill to Create Urban Agriculture Zones Passes Illinois House