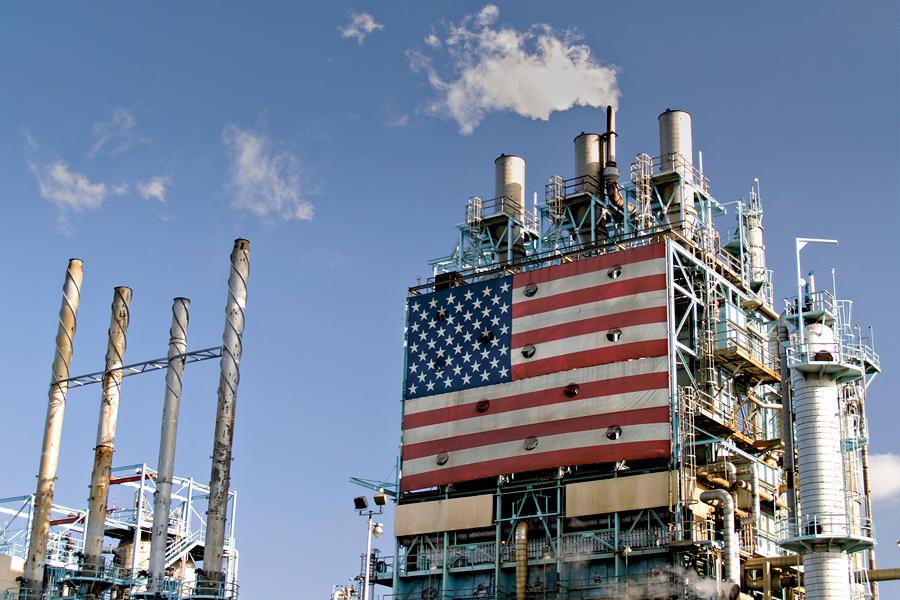 In the U.S., oil and gas operations are the second largest industrial source of greenhouse gas emissions behind only electric power plants. (Natural Resources Defense Council)
Chicago is joining a growing list of parties prepared to challenge the Trump administration's environmental policies in court.
Their argument: The Environmental Protection Agency is ignoring its legal duty to control methane emissions.
On Thursday, Illinois Attorney General Lisa Madigan, the city of Chicago and 14 other attorneys general sent a letter to EPA head Scott Pruitt providing notice of a suit against the agency for violating the Clean Air Act.
The EPA is failing to develop guidelines limiting methane and other pollutants from existing oil and gas facilities, the group contends.
"The U.S. EPA has an obligation to protect people and the environment from toxic methane pollution, and we will go into court if the agency continues to ignore this vital function," Madigan said in a press release.
The letter was also signed by the attorneys general of California, Connecticut, Iowa, Maine, Maryland, Massachusetts, New Mexico, New York, Oregon, Pennsylvania, Rhode Island, Vermont, Washington and the District of Columbia, and the California Air Resources Board.
Methane is a potent greenhouse gas that warms the climate about 80 times more than carbon dioxide over a 20-year timeframe, according to Madigan's office. In the U.S., oil and gas operations are the largest industrial source of methane emissions and the second largest industrial source of greenhouse gas emissions behind only electric power plants.
Last June, the EPA finalized standards to control methane emissions from oil and gas facilities that were constructed or substantially modified after September 2015. Under the federal Clean Air Act, the new standards triggered a legal requirement for the EPA to also regulate methane emissions from existing sources, or oil and gas operations in existence before September 2015.
But in March, Pruitt, President Donald Trump's pick to lead the EPA, stopped the agency from developing guidelines for existing oil and gas facilities to go along with the rule for new operations. That move prompted the group to threaten a suit.
Madigan is already part of several efforts to challenge environmental decisions made by the Trump administration.
In early April, Madigan announced that Illinois had joined a group of states threatening to sue the federal government for unlawfully delaying new energy efficiency standards.
A week earlier, Madigan joined a coalition of 23 states, cities and counties to condemn Trump's executive order to roll back the Clean Power Plan, which set limits on carbon emissions at power plants. Madigan also partnered with attorneys general in 12 states to oppose Trump's proposed 31-percent budget cut to the EPA.
Follow Alex Ruppenthal on Twitter: @arupp
---
Related stories: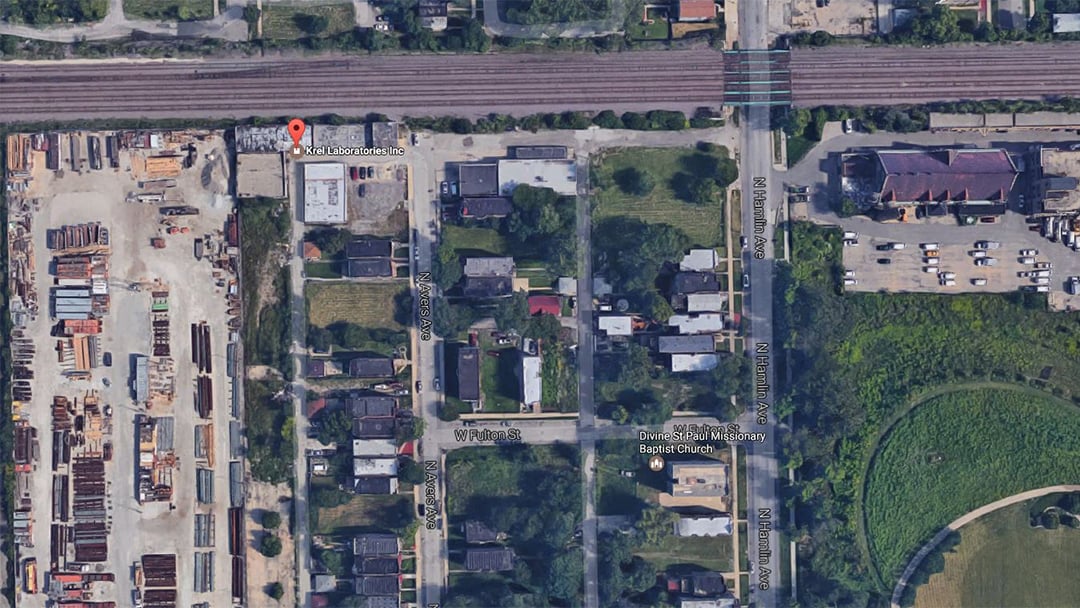 Illinois Sues Chicago Metal Company Over Leaked Chemicals
May 9: A company on the West Side of Chicago has been cited for improperly storing chemicals and threatening public health, according to a suit filed by Illinois Attorney General Lisa Madigan.
---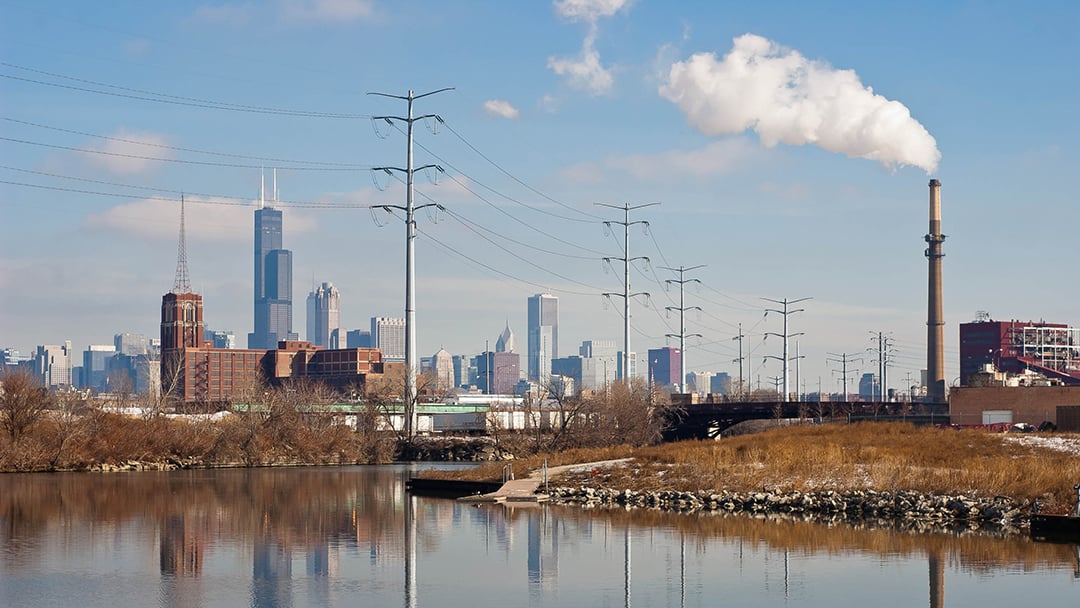 Lisa Madigan Among 16 AGs Opposing Rollback of Air Quality Standards
May 1: Illinois Attorney General Lisa Madigan joined a group of 16 attorneys general last week in urging Congress to reject the rollback of standards that combat pollution and protect air quality.
---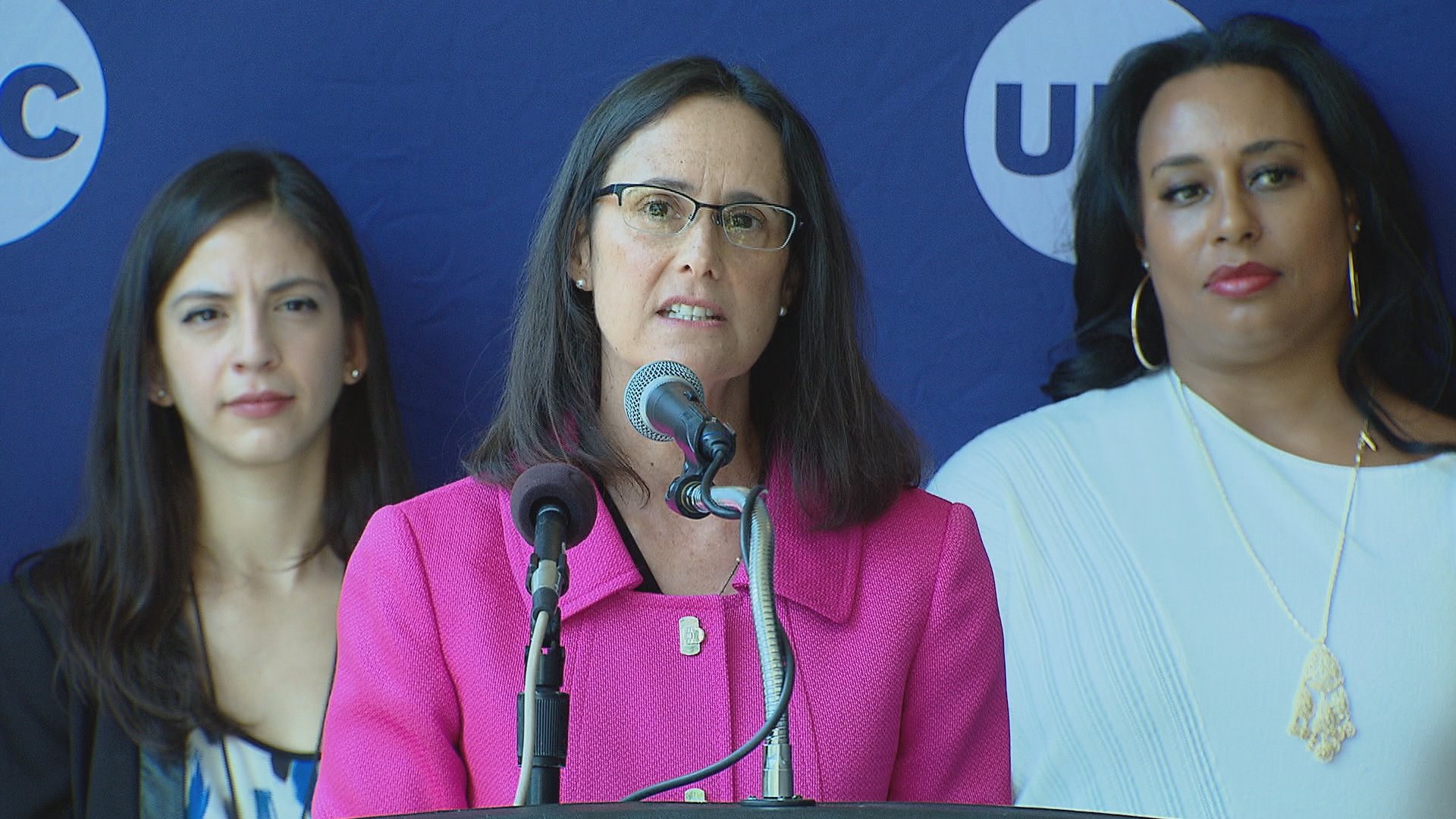 Illinois Threatens to Sue Trump Administration Over Energy Rules
April 4: Illinois and nine other states are threatening to sue the Trump administration over delayed implementation of energy efficiency standards.
---