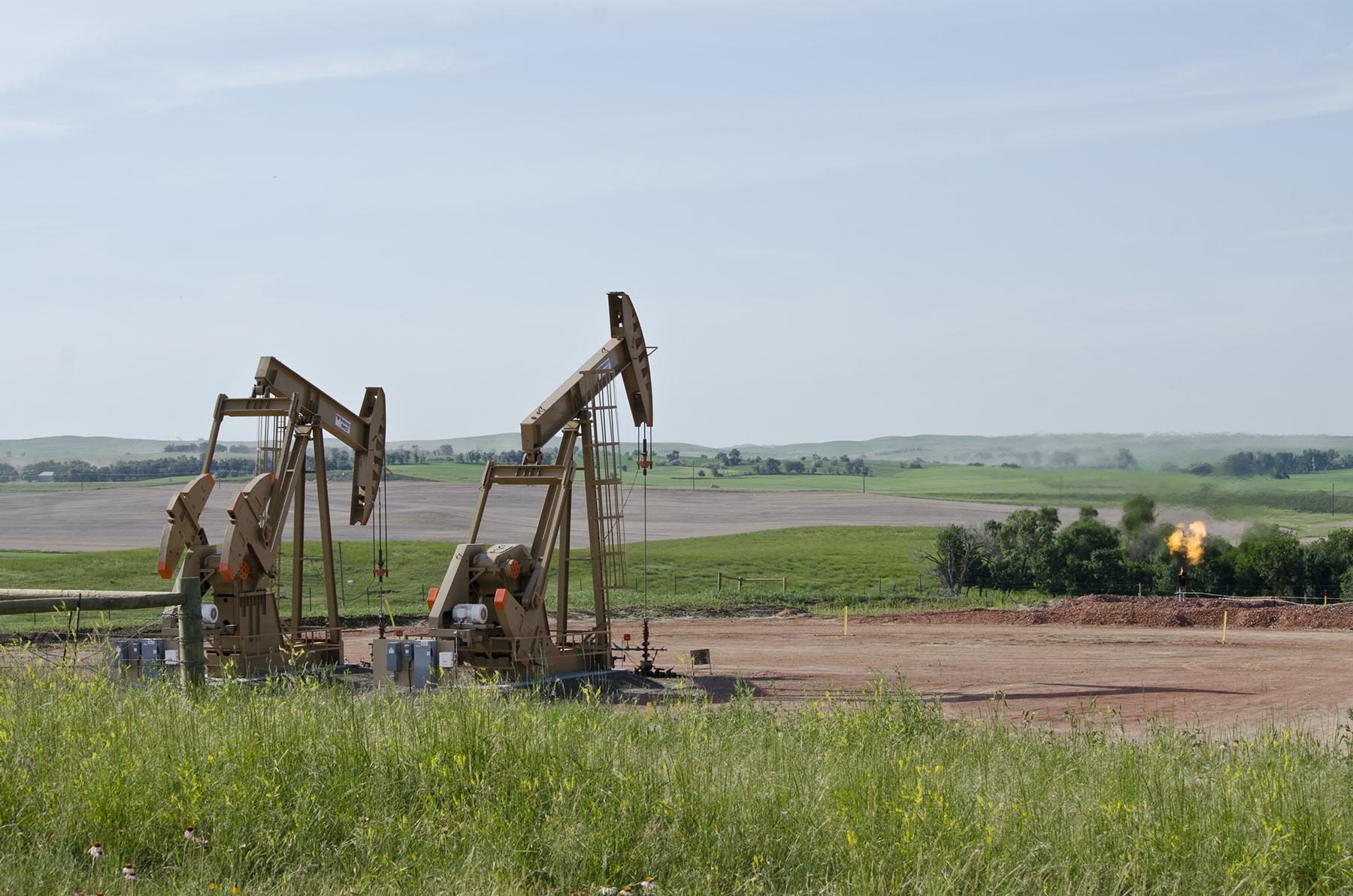 Fracking wells in McKenzie County, North Dakota (Tim Evanson / Flickr)
A bill that supporters say would make fracking operations in Illinois more transparent cleared its first legislative hurdle last week.
The legislation, introduced in February by state Sen. David Koehler, D-Peoria, was approved April 12 in a 6-2 vote by the Illinois Senate's Environment and Conservation Committee. The bill is scheduled for a reading before the full Senate on Tuesday.
If passed, the bill would force companies to disclose all chemicals used during drilling and completion of fracking wells. Current state law allows details of some mixtures used in the fracking process to remain confidential because they are considered proprietary information.
The bill is one of three pieces of legislation introduced earlier this year that takes aim at the state's 2013 law regulating hydraulic fracturing, or fracking, which uses high-pressure chemicals and water to create cracks and release oil and gas from shale formations deep beneath the Earth's surface. Studies by the U.S. Environmental Protection Agency have linked fracking to possible water contamination, and fracking has also been associated with an increased risk of earthquakes.
A bill sponsored by state Rep. Will Guzzardi, D-Chicago, would require companies to obtain written consent from owners of land and mineral rights who would be affected by new horizontal fracking wells.
Another bill, filed by state Rep. Scott Drury, D-Highwood, would repeal the state's fracking law altogether.
Of the three proposals, only Koehler's bill has been passed out of committee.
"It is imperative that we protect the citizens of this state from big oil industries looking to make a profit at the expense of Illinoisans' property rights, environment, and public safety," said Jessica Fujan, Midwest regional director for environmental group Food & Water Watch, in a statement. "This bill brings us one step closer to ensure that frackers can't hide their dangerous drilling activities from property owners and lawmakers."
Seth Whitehead, spokesperson for a research and public outreach group launched by the Independent Petroleum Association of America, previously told Chicago Tonight that Illinois' existing fracking law is sufficient.
"The Illinois Hydraulic Fracturing Regulatory Act was the product of extensive negotiations between numerous parties — including numerous environmental groups," said Whitehead, of Energy In Depth, which is sponsored by the IPPA and represents oil and natural gas producers in the U.S. "So why the urgency to amend the legislation when all issues have been completely negotiated and finalized?"
Last summer, Illinois regulators signed off on the state's first fracking permit, despite intense pushback from environmental watchdogs and community groups. But the company approved to drill the well soon withdrew its permit, citing market conditions and Illinois' "burdensome and costly" regulations.
Contact Alex Ruppenthal: @arupp | [email protected] | (773) 509-5623
---
Related stories: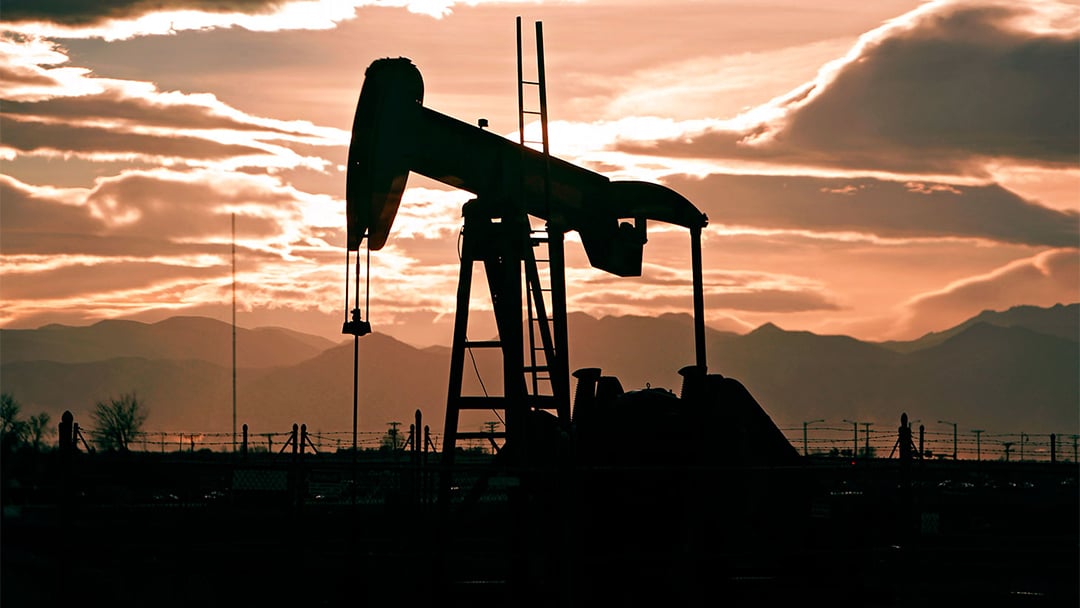 Lawmakers Push for Transparency in Illinois Fracking Law
Feb. 27: Recently introduced legislation would update Illinois' fracking law to increase protections for land owners and require more information from oil and gas companies applying for fracking permits.
---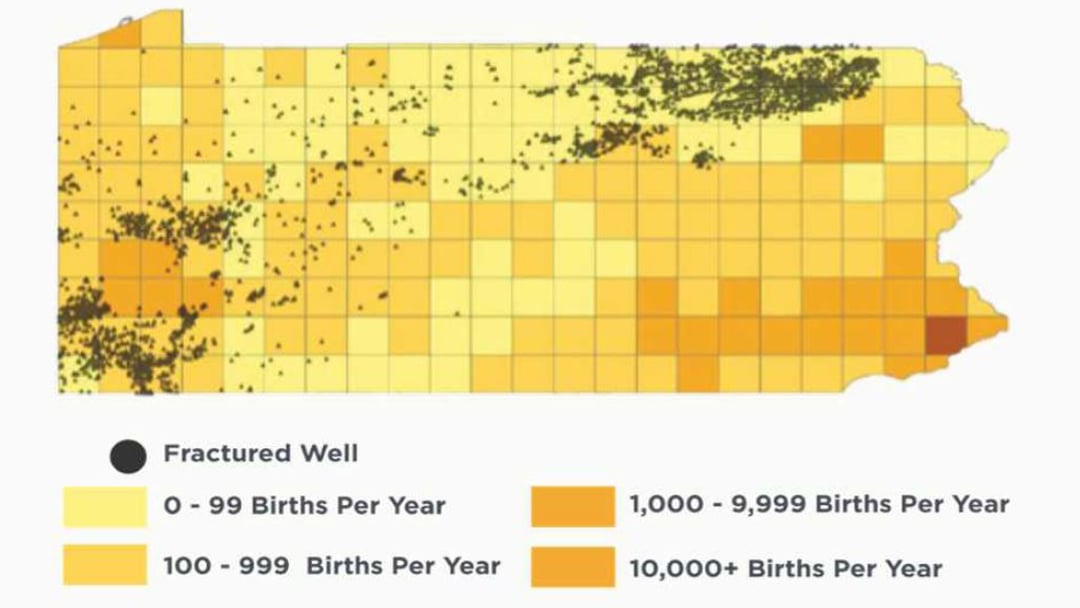 Fracking Harms Health of Infants Born Nearby, UChicago Study Finds
Dec. 13: Babies born within 2 miles of a fracking site are more likely to suffer negative health effects, according to a new study co-authored by a professor at the University of Chicago.
---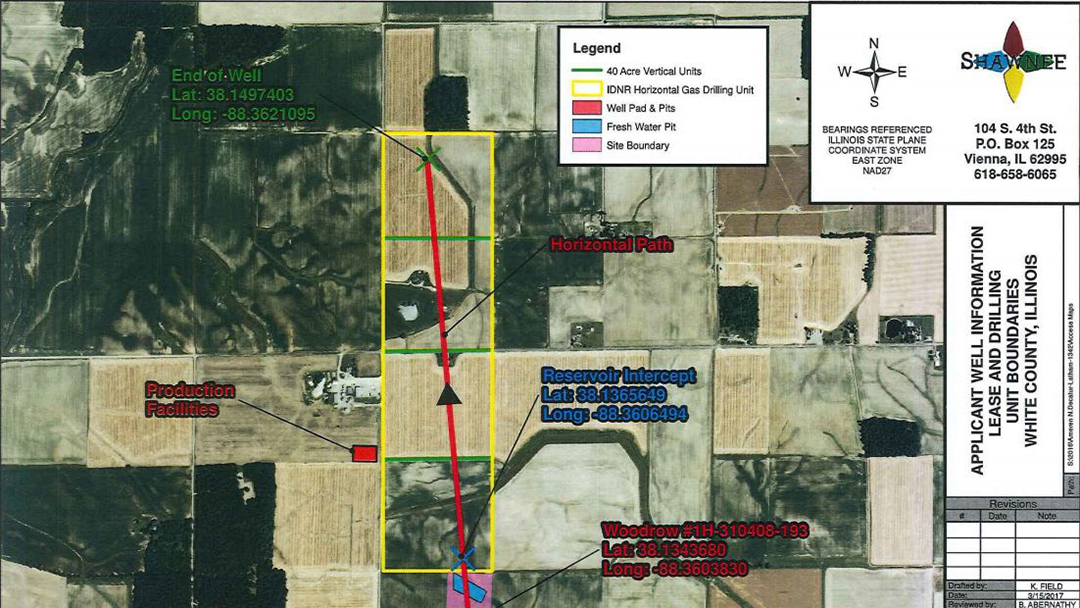 Woolsey Withdraws Fracking Permit, Citing 'Burdensome' Illinois Law
Nov. 3: Two months after becoming the first company approved for fracking in Illinois, Woolsey Operating Company has withdrawn its permit.
---