Five years after the launch of Divvy, the city's bike-share program, a pilot program has been introduced on the city's South Side – with a twist.
Unlike Divvy bikes, so-called dockless bikes don't need to be returned to a designated station. Instead, they can be parked and locked up virtually anywhere, and are located by riders via GPS through a mobile phone app.
The six-month program, which launched Tuesday, is available in a large portion of the city's South Side, bordered on the north and south by 79th and 138th streets, and by Pulaski Road and the Chicago Skyway along the west and east.
Cyclists and bike advocates say the program is an attractive option for South Siders looking to pedal from point A to B, citing the low density of Divvy stations and general bike infrastructure on the South Side.
Several vendors are participating in the dockless bike program, which requires them to follow certain policies related to how the bikes lock.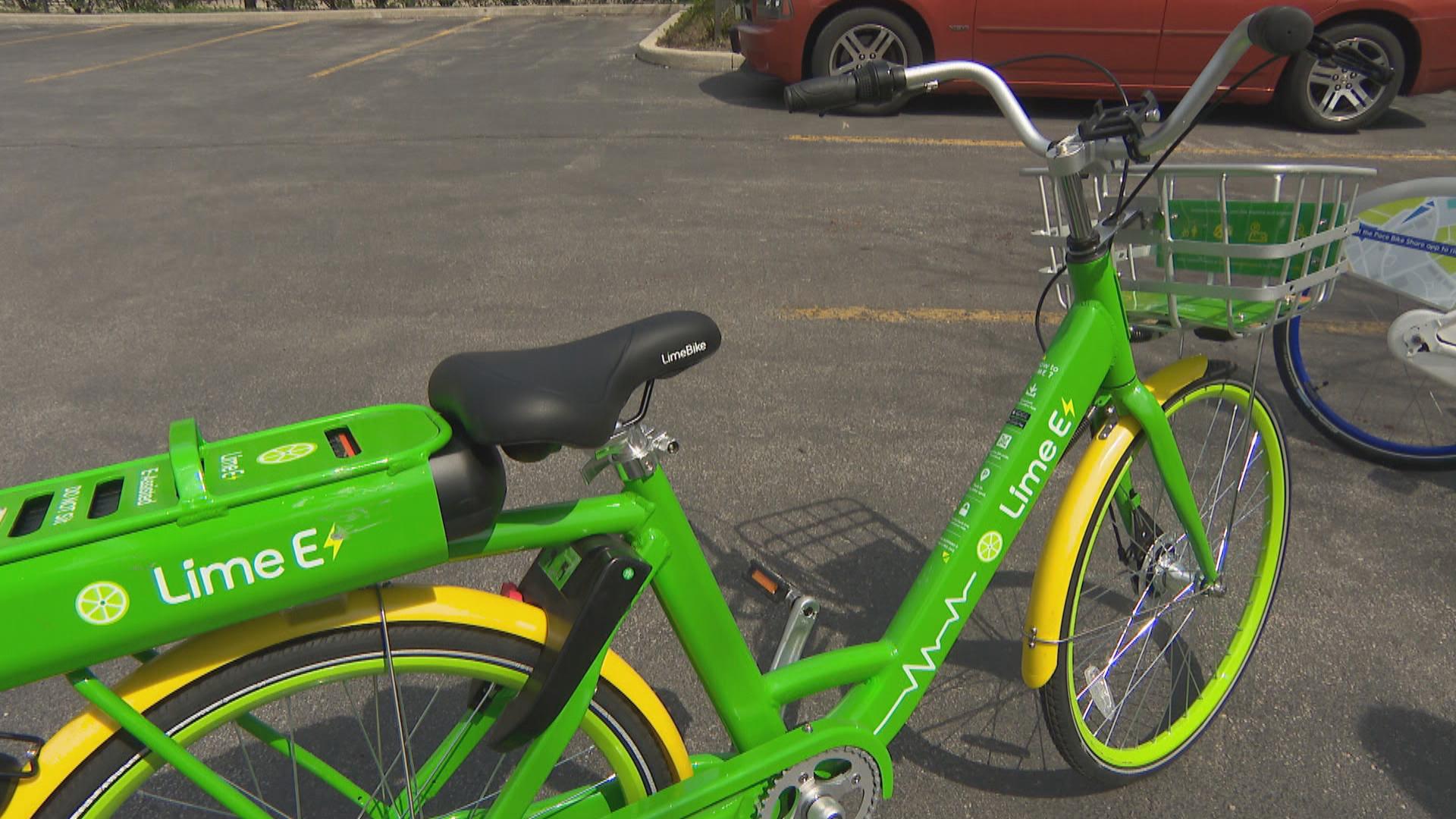 Each vendor participating in Chicago's Dockless Bike Share Pilot Project offers its own look. Some of the bikes, like this lime green model, are electric. (Chicago Tonight)
The dockless bikes are less expensive for riders than Divvy rentals and open up new opportunities in areas with few or no Divvy stations, but the issue of bike litter – dockless bicycles strewn across sidewalks and even thrown into rivers – has emerged as a problem in some cities.
Joining us to discuss the benefits and possible concerns relating to the dockless bike program is John Greenfield, editor of Streetsblog Chicago; and Peter Taylor, an avid South Side cyclist and member of the Major Taylor Cycling Club of Chicago.
Follow Evan Garcia on Twitter: @EvanRGarcia
---
Related stories:
Navy Pier Flyover Won't Be Completed Until 2019. Why?
Chicago's Bike Infrastructure is Evolving, But Inequality Persists
New Bike Law Legalizes 'Common' Motorist, Cyclist Traffic Practices
---