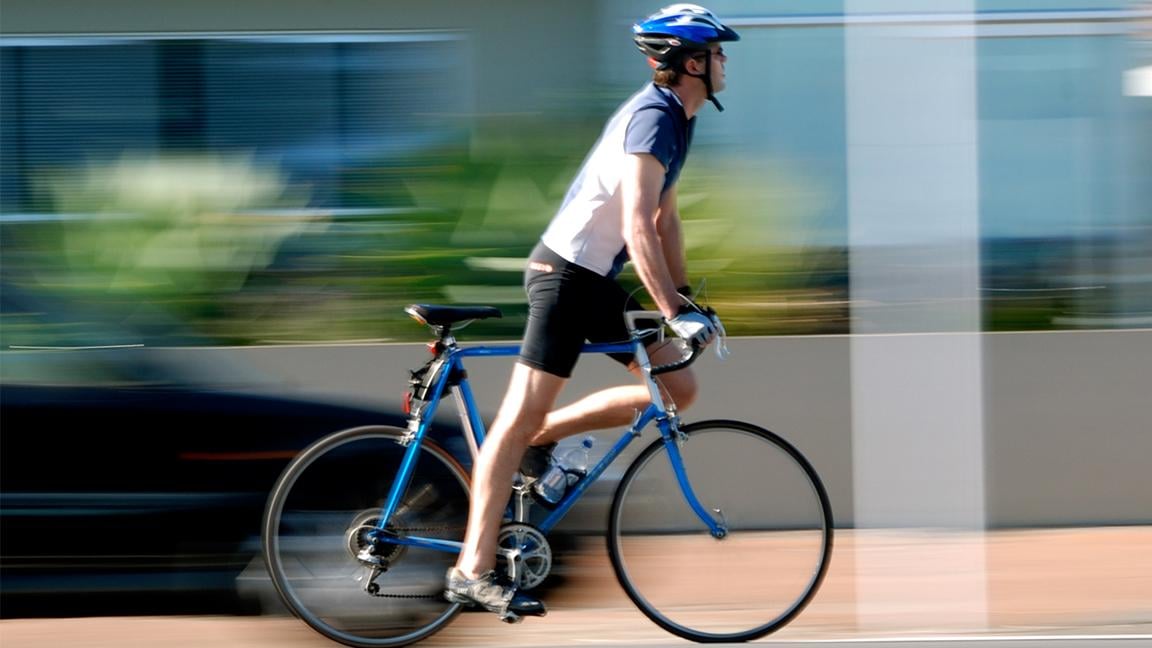 (Azri / Flickr)
In an effort to improve cyclist safety and traffic flow, a new state law allows motorists to pass cyclists in no-passing zones and permits bicycling on road shoulders. 
"This new legislation legalizes some common motorist and bicyclist traffic practices," said Ed Barsotti, Ride Illinois' chief programs officer, in a statement. "The intent is to make the roads safer while improving car-bicycle interactions."
The legislation, proposed by the advocacy group Ride Illinois, goes into effect Jan. 1, 2018.
While most motorists do cross centerlines to bypass cyclists in no-passing zones, some drivers pass too closely and wind up illegally squeezing by in the same lane, which can lead to sideswipe crashes, according to a Ride Illinois press release. To safely and legally pass a cyclist, drivers need at least three feet of clearance.
Under the new law, a driver is allowed to cross into the oncoming lane in a no-passing zone to safely pass a cyclist who is riding at less than half the posted speed limit when there is sufficient distance to do so. Drivers must not exceed the speed limit and pass with at least three feet of clearance.
The new law also allows cyclists at night to use rear red taillights instead of (or in addition to) the standard reflector, which is currently required by law.
Follow Kristen Thometz on Twitter: @kristenthometz
---
Related stories: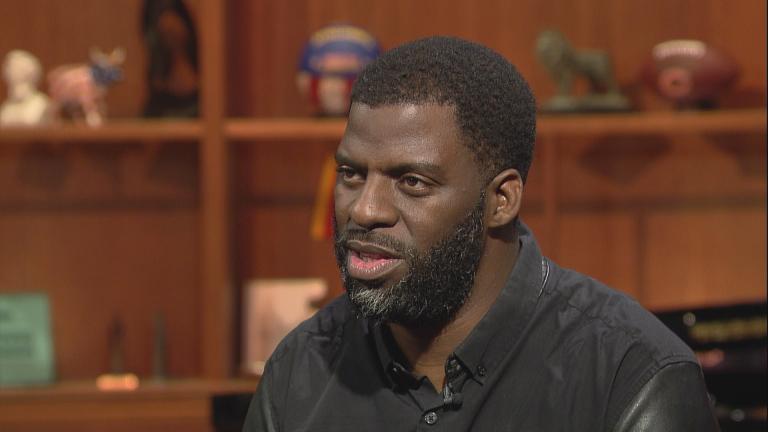 Rhymefest Reminds Chicago Bike Riders to 'Stay in Your Lane'
June 15: When Hyde Park resident Connie Spreen wrote song lyrics about bicycle safety a few years ago, her children begged her not to produce them. Now, she's a co-producer alongside Rhymefest for "Stay in Your Lane."
---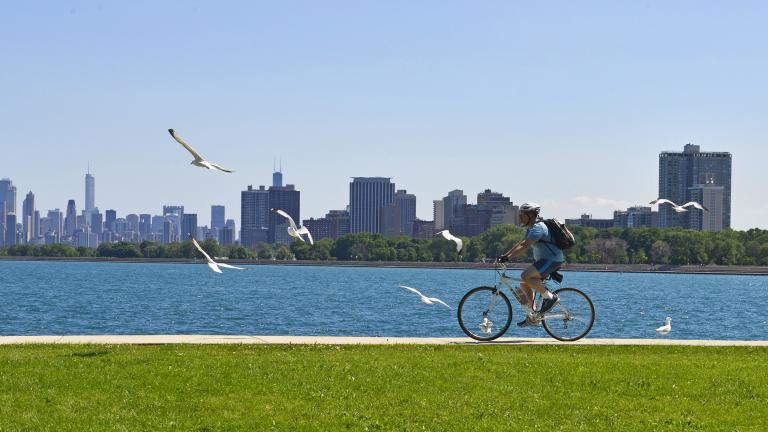 New Projects, Safety Concerns for Chicago Cyclists
May 23: As many Chicago cyclists are starting to shake off the winter cobwebs and get back on their bikes, we take a look at what they can expect this summer.
---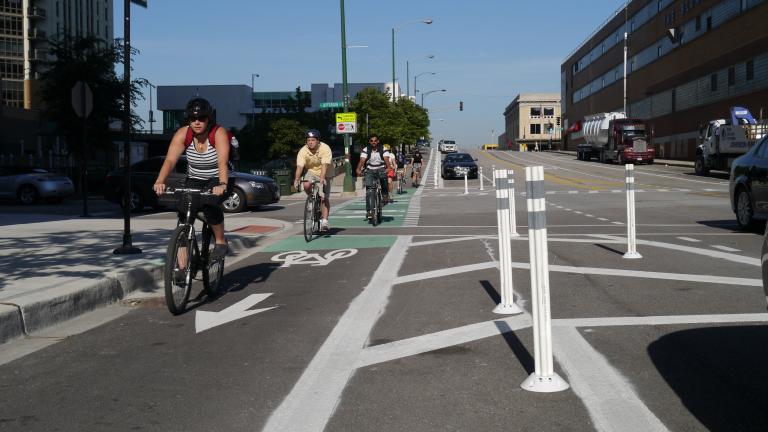 Chicago 'Dooring' Reports Saw Steep Increase in 2015, Data Shows
April 21: Crash data for 2015 released this week by the Illinois Department of Transportation shows a rise in the number of reported "doorings" in Chicago – collisions that occur when the door of a parked vehicle is opened directly in the path of an oncoming cyclist.
---