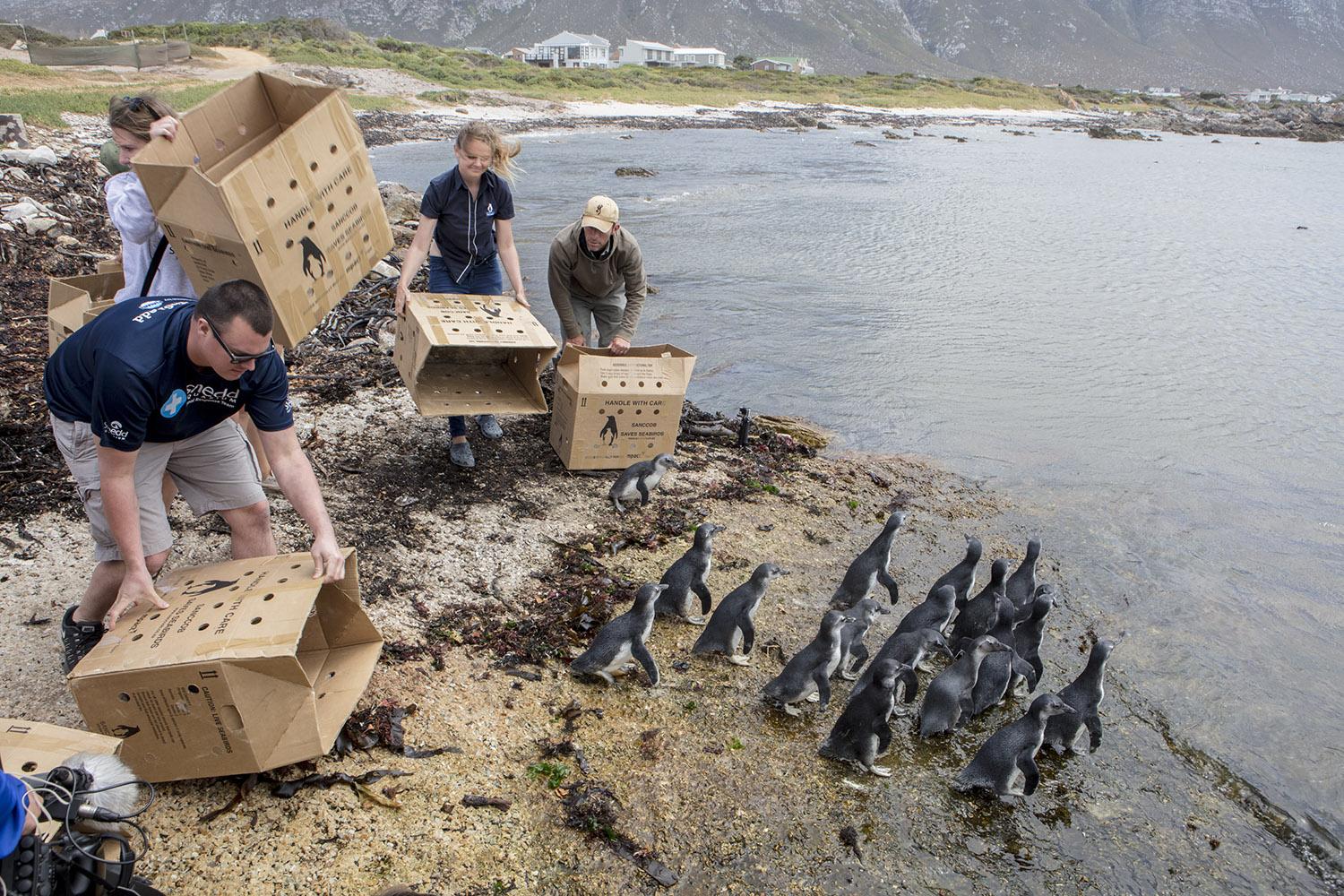 Kurt Heizmann of Shedd Aquarium's Animal Response Team releases penguin chicks back into the wild in South Africa. (Courtesy of Shedd Aquarium)
Over the past year, staff from Shedd Aquarium's Animal Response Team have come to the aid of animals across the globe, from endangered penguins off the coast of South Africa to sea otters stranded on Alaskan beaches.
In some cases, they are dispatched at a moment's notice: In mid-March, marine mammal trainers Gretchen Freimuth and Andrew Oake were sent to Alaska to help with the recovery of a 3-week-old sea otter pup that had been found alone and helpless on a beach.
The team helps nurse animals back to health and returns them to their natural environments when possible. When necessary, Shedd becomes a long-term home for rescued animals that are deemed non-releasable by wildlife officials.
But what happens to rescued animals months after Shedd is called in for support? The aquarium recently provided updates about a number of animals its staff have helped in 2017.

Odiak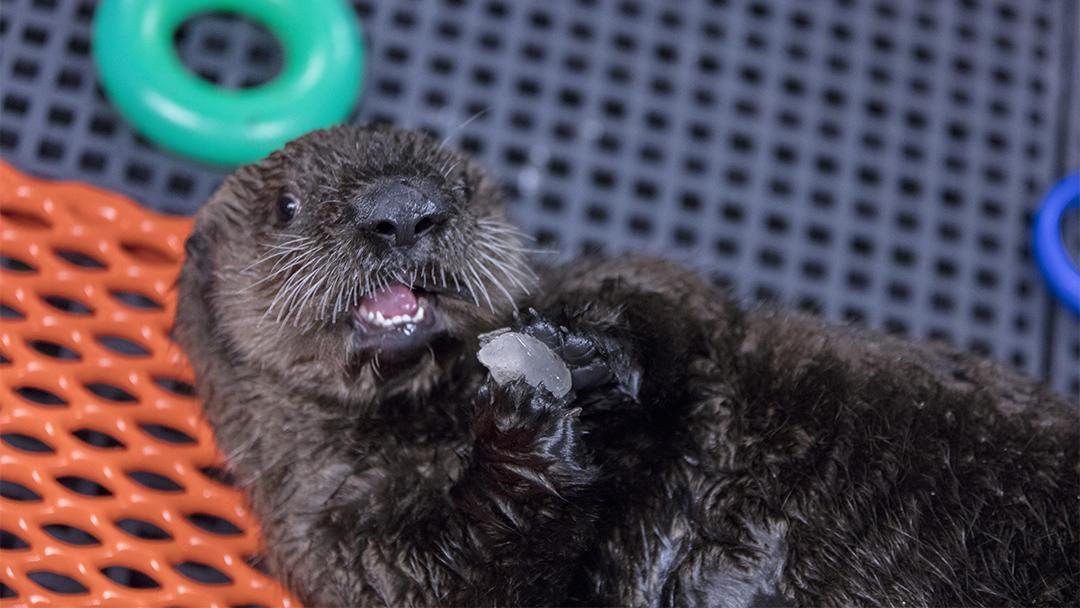 Odiak, a 3-week old Northern sea otter, was rescued in March. (Brenna Hernandez / © Shedd Aquarium)
Odiak, then a 3-week-old Northern sea otter pup, weighed just 4.8 pounds when he arrived at Alaska SeaLife Center's "I.Sea.U." intensive care area March 18, three days after he was found on a beach in the small Alaskan town of Cordova.
Working with staff from ASLC, Shedd's Freimuth and Oake prepared formula for the pup's regular bottle feeding (every four hours) and weighed bits of fish to provide Odiak with a balanced diet.
Now 8 months old, Odiak has gained weight and is becoming increasingly independent. Staff report that Odiak is doing well and can often be spotted resting with his favorite toys at the ASLC.

Kasilof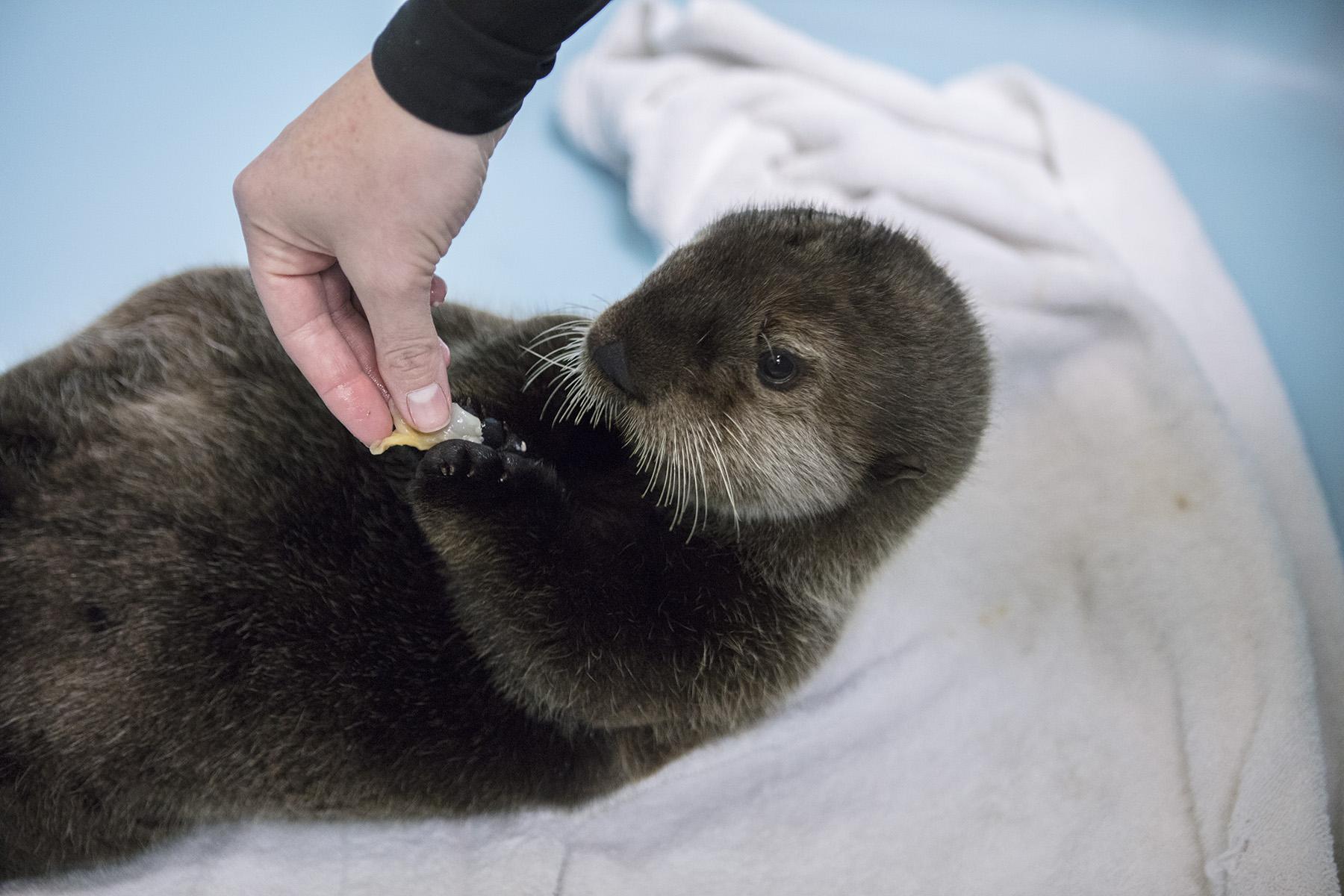 A 2-month old Northern sea otter rescued in September is now in an outdoor habitat at the Alaska SeaLife Center. (Brenna Hernandez / © Shedd Aquarium)
On Sept. 7, staff from the ASLC found a 2-month-old Northern sea otter abandoned on a beach in Kasilof, Alaska. 
Animal care workers from Shedd and the ASLC noticed his glucose levels were low and that he was starving, so immediately supplied Kasilof, named after the town where he was discovered, with food and fluids. They also helped to restore his pup fur, which was damaged and causing him to lose body heat.
The pup received bottle-feeding every three hours and was introduced to solid foods like bits of fish and clam. Staff also helped Kasilof learn to swim, dive and forage.
Today, Kasilof has joined Odiak in an outdoor habitat at the ASLC, where both otters have graduated from the Center's Wildlife Response program.

Tyonek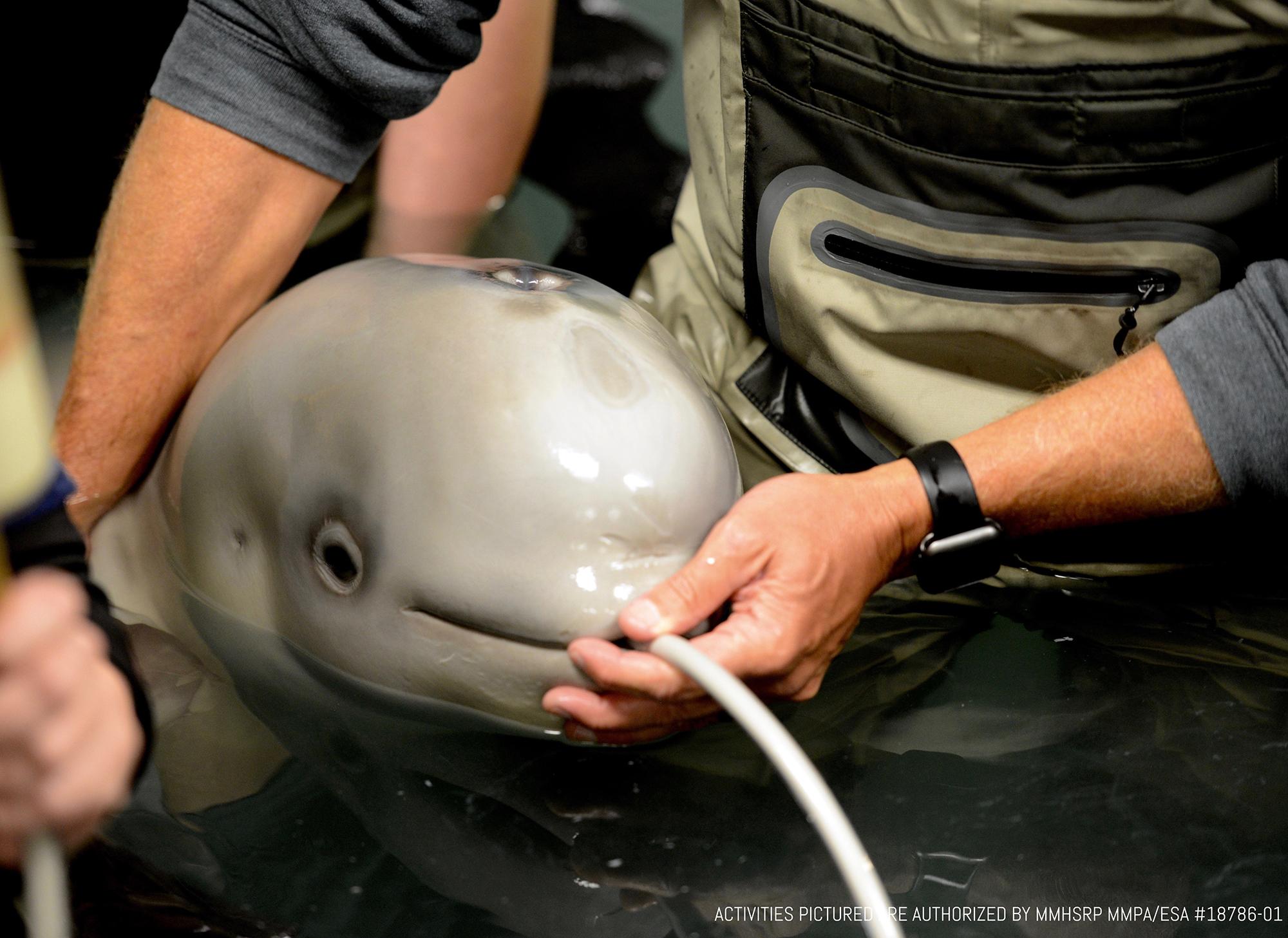 Tyonek, a beluga calf found stranded in September near Cook Inlet, Alaska, remains in critical condition. (Brenna Hernandez / © Shedd Aquarium)
Animal care experts from Shedd and four other North American aquariums were alerted in late September when the ASLC discovered a beluga whale calf alone and in distress off the coast of Alaska.
The whale, named Tyonek, was at first fed every three hours with an electrolyte solution and formula. He has since transitioned to a milk matrix formula that includes ground herring and vitamins, providing the nutrients and calories he needs to grow.
Tyonek remains in critical condition at the ASLC but has shown signs of improvement, like gaining 60 pounds since his arrival.
Contact Alex Ruppenthal: @arupp | [email protected] | (773) 509-5623
---
Related stories: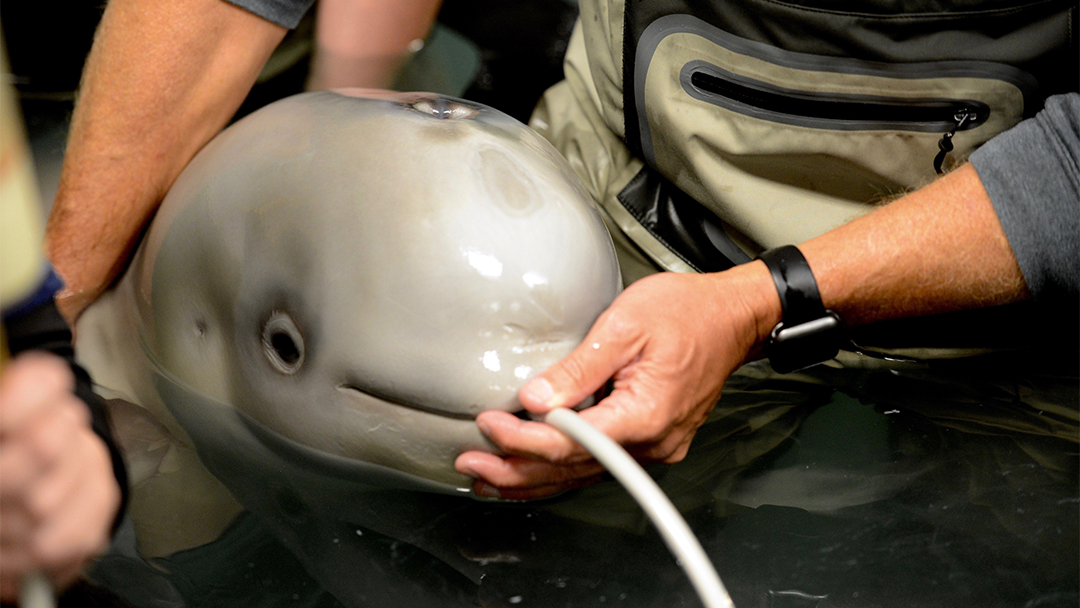 Tough Road Ahead for 4-Week-Old Beluga Whale Rescued in Alaska
Oct. 10: Shedd Aquarium experts are among those caring for a whale calf rescued Sept. 30 in Alaska's Cook Inlet. The calf belongs to a critically endangered population of beluga whales.
---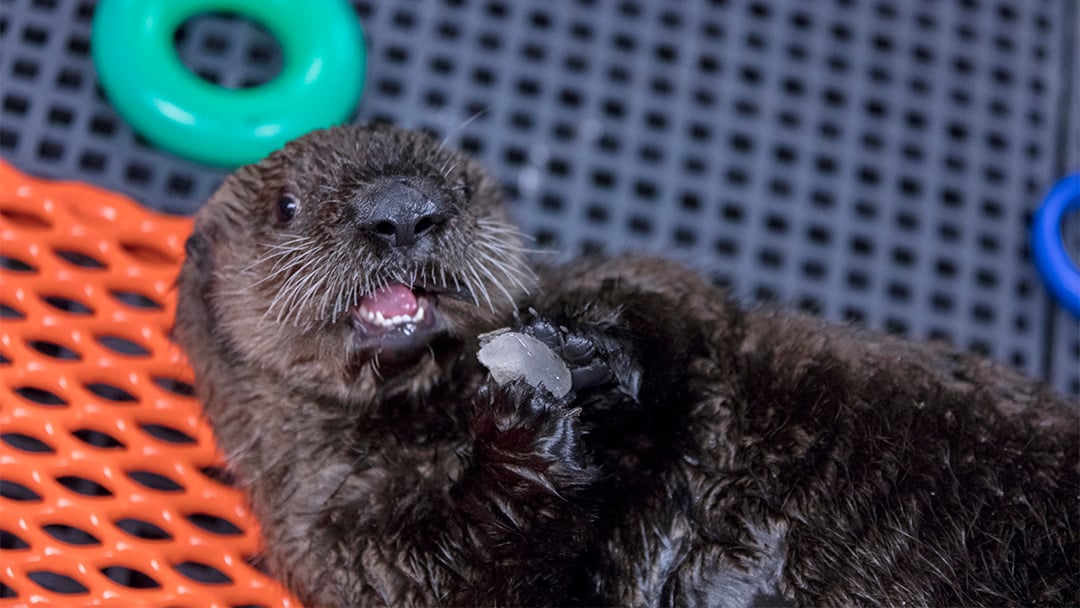 Shedd Aquarium Team Cares for Abandoned Sea Otter Pup in Alaska
June 2: On a mission from Chicago, two Shedd Aquarium staffers have been providing around-the-clock care for a sea otter pup rescued in Alaska.
---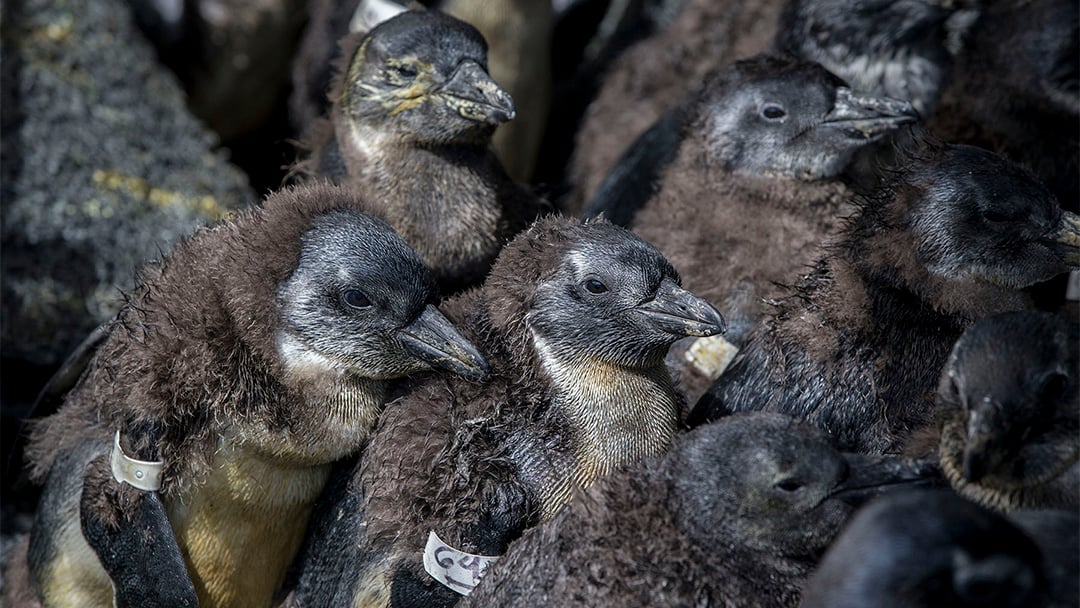 Shedd Staff Help Rescue Endangered Penguin Chicks in South Africa
Feb. 20: For the fifth year, members of Shedd Aquarium's Animal Response Team participated in a rescue mission of endangered penguin chicks in South Africa. Learn about their work.
---