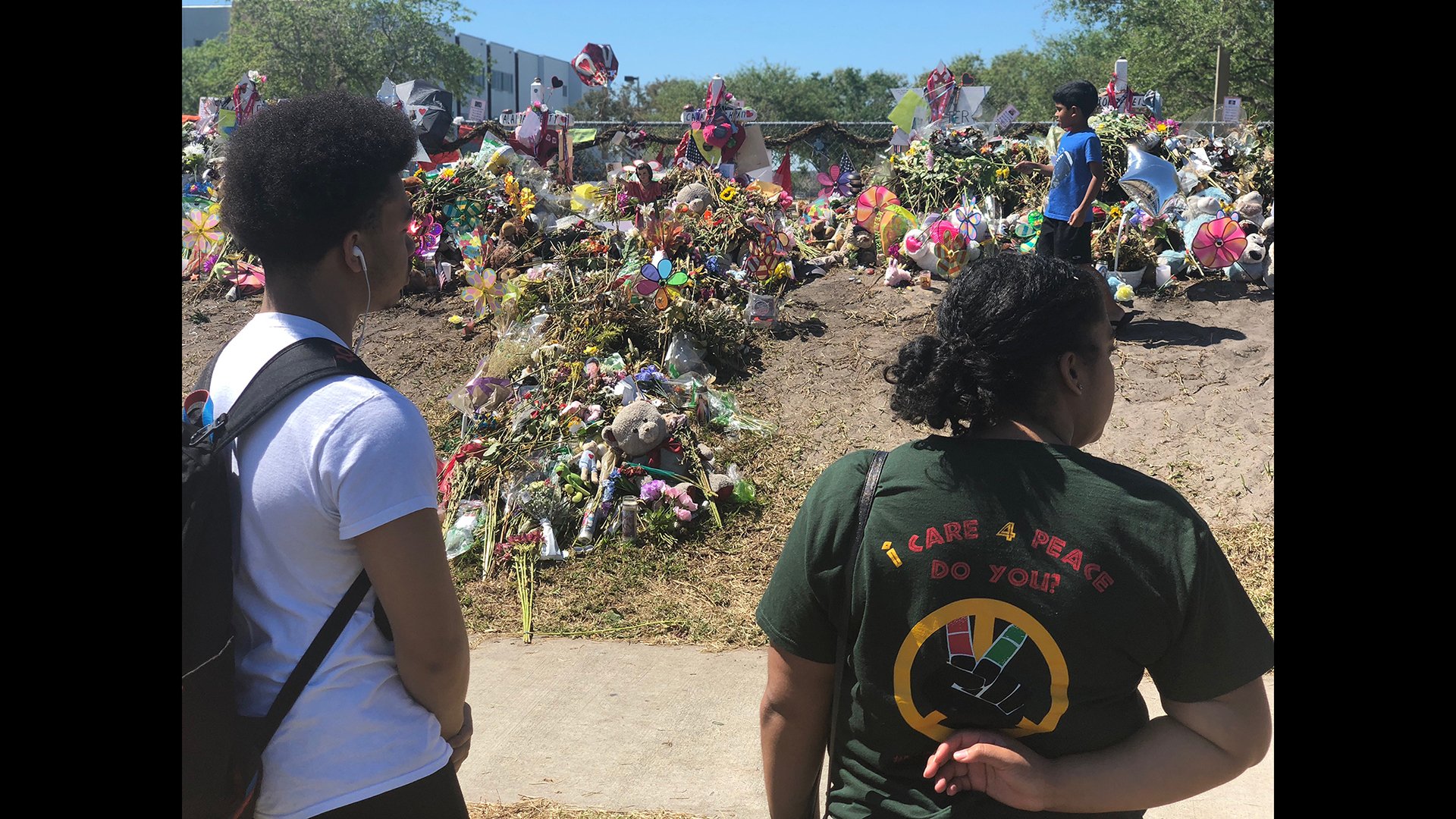 Chicago teens Vashon Edmondson, left, and Trinity Cole-Reid look on at a Marjory Stoneman Douglas High School shooting memorial in Parkland, Florida on March 3. (Photo courtesy Lamar Johnson)
UPDATE: Chicago Students Call for Gun Reform in Massive Walkout
Chicago Public Schools students who plan to walk out of class Wednesday to call for gun legislation reforms won't face any punishment from district administration.
CPS CEO Janice Jackson reiterated Tuesday the district will stand by its students and schools taking part in the nationwide protest scheduled one month after a mass shooting took place inside Marjory Stoneman Douglas High School in Parkland, Florida.
"I've made it clear I think it's an important point in time in our history," Jackson said Tuesday during a speech at the City Club of Chicago, "and we're supporting our students and educators who want to participate in the walkout."
Students from dozens of public and private schools across the city are planning to take part in the 17-minute walkout Wednesday morning, with each minute representing a life lost during the Parkland shooting on Feb. 14. Some schools are also planning student assemblies and inviting guest speakers. 
Other school districts outside the city have expressed trepidation about proposed walkouts or threatened discipline if students participate. Students at Hinsdale Central High School in the west suburbs were told last week they could face consequences for participating in the protest. A letter on the school's website now states its administration is working with law enforcement to keep students safe "whether they choose to participate in the walkout or remain in class."
Community Unit School District 300 in Algonquin is telling its students any "walkout type event" must take place within school buildings and can only occur with the administration's approval. School districts in New Jersey and Texas have said students taking part in the walkout will face suspensions.
Schools generally do have the right to punish students for voluntarily missing class, but they aren't allowed to administer more severe punishment because students are expressing a particular political opinion, according to the ACLU.
Students are not required to participate in any walkout, but the Chicago Republican Party says it plans to sue the district for what it believes is a violation of students' First Amendment rights, referring specifically to a silent demonstration planned at Lincoln Elementary.
"A 10-year-old kid isn't going to have an informed opinion on these political matters, and shouldn't be expected to have the fortitude to hold a different opinion from everyone else in his or her classroom. This is political indoctrination, pure and simple," Chicago GOP Chairman Chris Cleveland said in a statement Tuesday afternoon.
The walkout is part of a larger, national protest calling on lawmakers to pass stringent gun reform laws, including a ban on assault rifles, upping the minimum age to purchase firearms and requiring more in-depth background checks.
Survivors of the Parkland shooting have led the charge in calling for these demands. After the shooting, Marjory Stoneman Douglas students formed a gun control organization called Never Again MSD and staged protests demanding change.
Illinois legislators have already crafted bills aimed at upping the minimum age to purchase assault-type firearms to 21 and setting a 72-hour wait limit to purchase such weapons. But on Tuesday, Gov. Bruce Rauner vetoed legislation that would have created licensing requirements for gun shops statewide, saying it would have created "onerous, duplicative bureaucracy that does little to improve public safety."
In addition to standing by its students, Jackson previously said the district has distributed a resource guide to all school principals to foster productive conversations about the issues.
"This is a crucial moment in our country and I want to make sure our students have an opportunity to express themselves and engage thoughtfully in this national dialogue," Jackson said during the Feb. 28 Board of Education meeting.
"Because of the students in Parkland and other parts of the country, including here in Chicago, many adults are listening to student voices for the first time and I really hope we see a change in the near future in our country."
Contact Matt Masterson: @ByMattMasterson | [email protected] | (773) 509-5431
---
Related stories: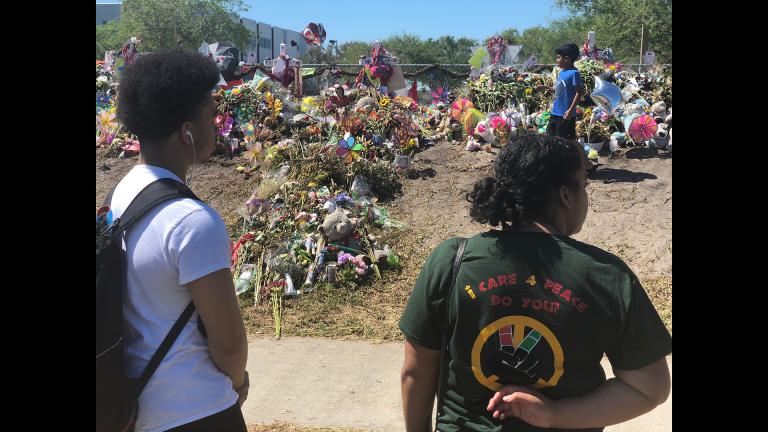 Chicago Students Talk Gun Violence with Parkland Shooting Survivors
March 6: Chicago students and activists spent Saturday afternoon at the Florida home of a Parkland shooting survivor and her classmates to discuss the impact gun violence has had on their lives.
---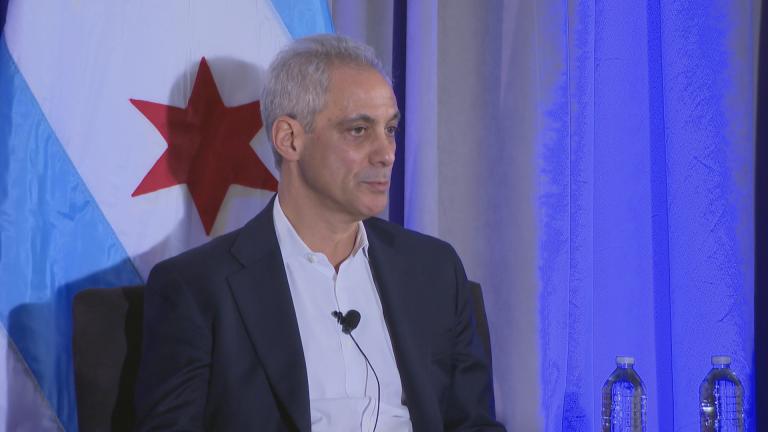 Emanuel on Arming Teachers: 'Absurd Any Way You Look at It'
Feb. 22: We don't need more guns in schools, Mayor Rahm Emanuel said Thursday, "we need more teachers in schools, more students who are not scared so they can be focused not on their fears, but their studies."
---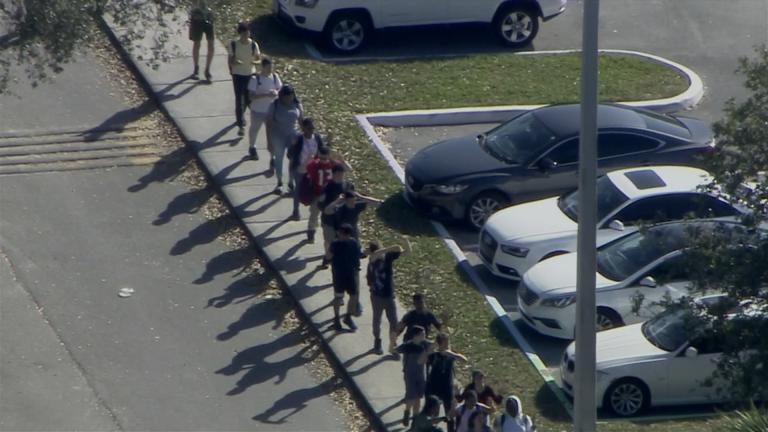 Florida School Shooting Spotlights Need for Mental Health Services
Feb. 15: The 19-year-old suspected of opening fire Wednesday inside a Florida high school had a troubled past. A pair of experts discuss mental health issues and how the threat of violence impacts young people.
---