As students at Marjory Stoneman Douglas High School returned to class for the first time since a gunman opened fire at the Florida school, Illinois lawmakers advanced a series of gun control measures in Springfield.
Heeding the national outcry for gun control, lawmakers advanced plans to ban bump stocks (HB1467), require a 72-hour "cooling-off" period when someone seeks to buy a so-called "assault rifle" (HB1468), raise the age from 18 to 21 for someone to legally possess or buy .50 caliber rifles or ammunition (HB1465), and create a pathway for police officers and relatives to get a court order of protection to keep a firearm from someone believed to be a danger (HB772).
While each of those measures yet have several steps before the legislature, another proposal that creates a state gun dealers' license has already made it through the General Assembly and will next head to Gov. Bruce Rauner – putting the Republican in a politically awkward position as he campaigns for a second term.
In Chicago on Wednesday, Mayor Rahm Emanuel called the measure "common-sense legislation" and its passage a "watershed moment" in state history, and said given that it's been debated and discussed for 15 years, it shouldn't take Rauner more than 15 minutes to sign it.
Rauner has been noncommittal about gun control, mostly saying that it's a matter that should be dealt with at the federal level.
In a statement, Rauner spokesperson Rachel Bold did not directly address the governor's position on gun dealer licensing.
"We will review any legislation when it is sent to the Governor's desk. However, today we were encouraged to hear a great deal of bipartisan conversation about the critical issue of protecting our families. We are in favor of that conversation continuing," Bold wrote via email. "We will work with the General Assembly to keep guns out of the wrong hands, ban bump stocks, make our schools safer and work with law enforcement to protect our children and families."
Rauner's position won't just have political consequences: The plan did not pass with a veto-proof majority, so his veto could seal its fate.
The gun licensing bill (SB1657 and accompanying trailer legislation, HB1273) will require gun dealers to use video surveillance to record what goes on in their stores and to undergo mandatory training.
Advocates say more than any other action, the proposal could cut down on straw purchases—the practice of legally buying a gun from a shop before privately selling it to someone whose criminal record would have prevented them from making that purchase on their own—that are at the heart of much of Chicago's gun violence.
"When I go to the gun range and decide to buy a weapon, I have to show my FOID (Fireowner's Identification) card, I have to get fingerprinted to buy a weapon which is more than the person selling me the item," Rep. Carol Ammons, D-Urbana said during a lengthy House debate. "That's unacceptable. You have to get licensed to braid hair or do a perm or to dig a hole in your backyard, the least we can do is to require licensing."
Critics say the fee, which can cost up to $1,000 for a five-year license, in addition to the other requirements, will put mom-and-pop gun shops out of business, particularly as "big-box" stores won't need to be licensed (retailers are exempt if firearms make up less than 20 percent of sales).
"It doesn't make sense to continue to spread ourselves so thin and do even less. You can't do everything for everybody," Rep. C.D. Davidsmeyer, R-Jacksonville, said. "You are promising something you can NOT deliver. How are you going to pay for it? This bill like all others are a false promise just like all others under this roof. Until you have the funding, how are you even going to do this?"
Heavy opposition from groups like the national and state rifle associations was countered by gun control advocates, many of whom watched the hours of floor action from the Illinois House gallery and applauded as each piece of legislation narrowly won approval.
Cardinal Blase Cupich also visited the statehouse Wednesday morning to lobby lawmakers; he met with legislative leaders but not with Rauner.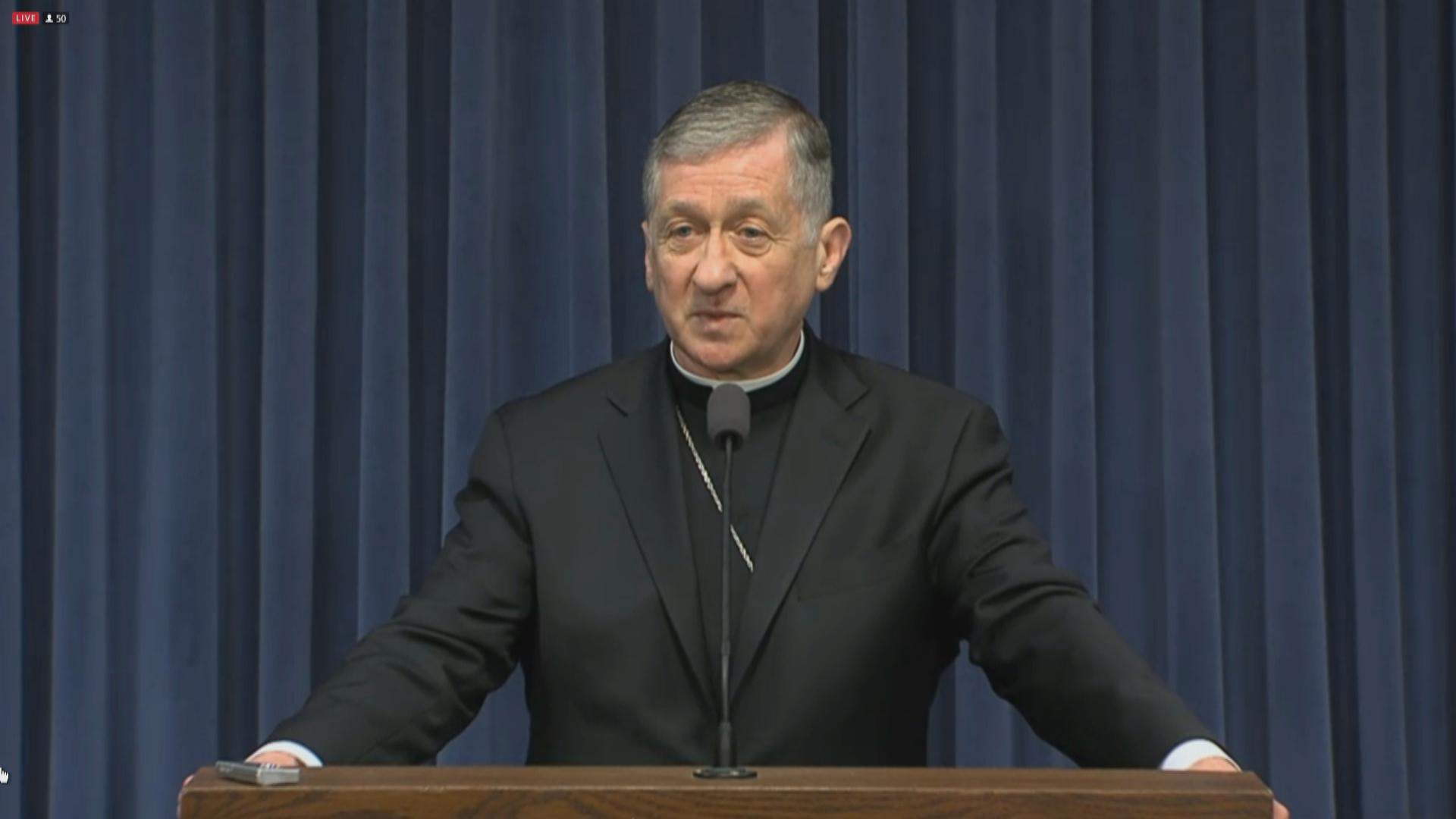 Cardinal Blase Cupich urges lawmakers Wednesday in Springfield to pass gun control laws.
"They can stop saying that they will pray for victims and uphold family values, if that is their only response to these tragedies. The time for words is over. Our children are telling us what is required now is action," Cupich said at a press conference. "Our elected officials may not be able to do everything all at once. And they may not be able to save everyone. But in the name of those murdered children, they must act in a bipartisan way to begin the process of walking away from the moral compromises that doom our society into inaction. I say it again, the youth of our nation are shaming the adult world into action."
While Chicago Police Superintendent Eddie Johnson traveled to Springfield on Tuesday to voice support for a measure named in honor of slain Chicago Commander Paul Bauer, dealing with large capacity magazines and body armor such as those used by the suspect charged with first-degree murder in the case, the legislation saw no action on Wednesday.
Follow Amanda Vinicky on Twitter: @AmandaVinicky
---
Related stories: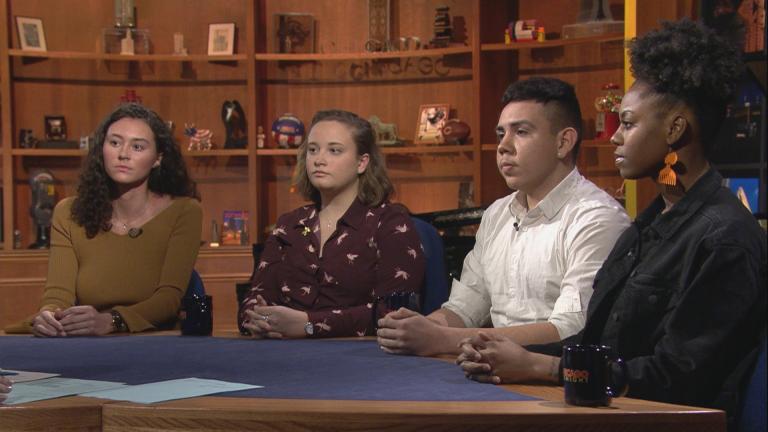 Local Students Discuss Movement for Gun Law Reform
Feb. 28: As survivors of the Parkland shooting return to school in Florida, we ask local high school students their thoughts on school safety and gun control.
---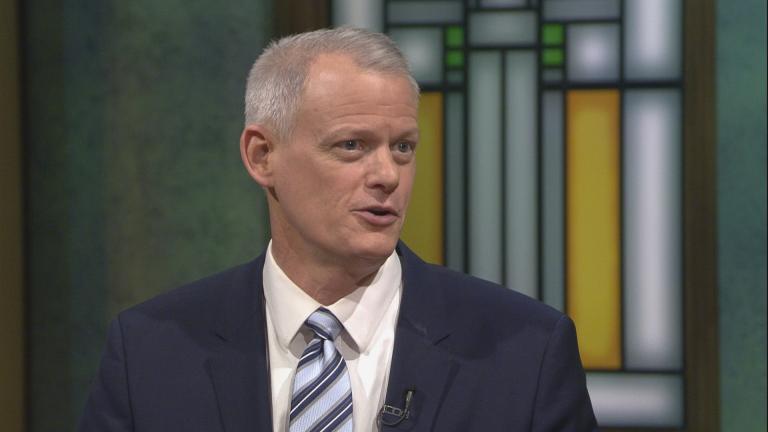 Laurie Dann Shooting Victim Heads Anti-Violence Program by Archdiocese
Feb. 26: Nearly 30 years after a school shooting in Winnetka, survivor Phil Andrew is heading an anti-violence effort for the Archdiocese of Chicago.
---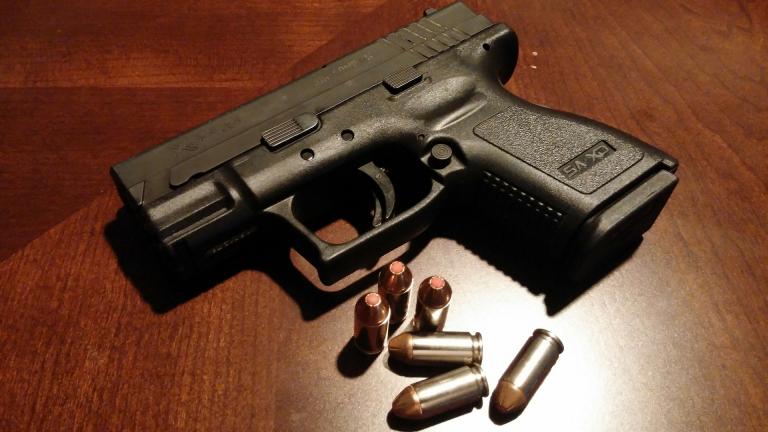 Illinois Democrats Pushing for State Licensing for Gun Stores
Feb. 22: As President Donald Trump indicates his desire to work on gun safety measures, Democrats in Springfield are aiming to tighten controls on gun dealers.
---