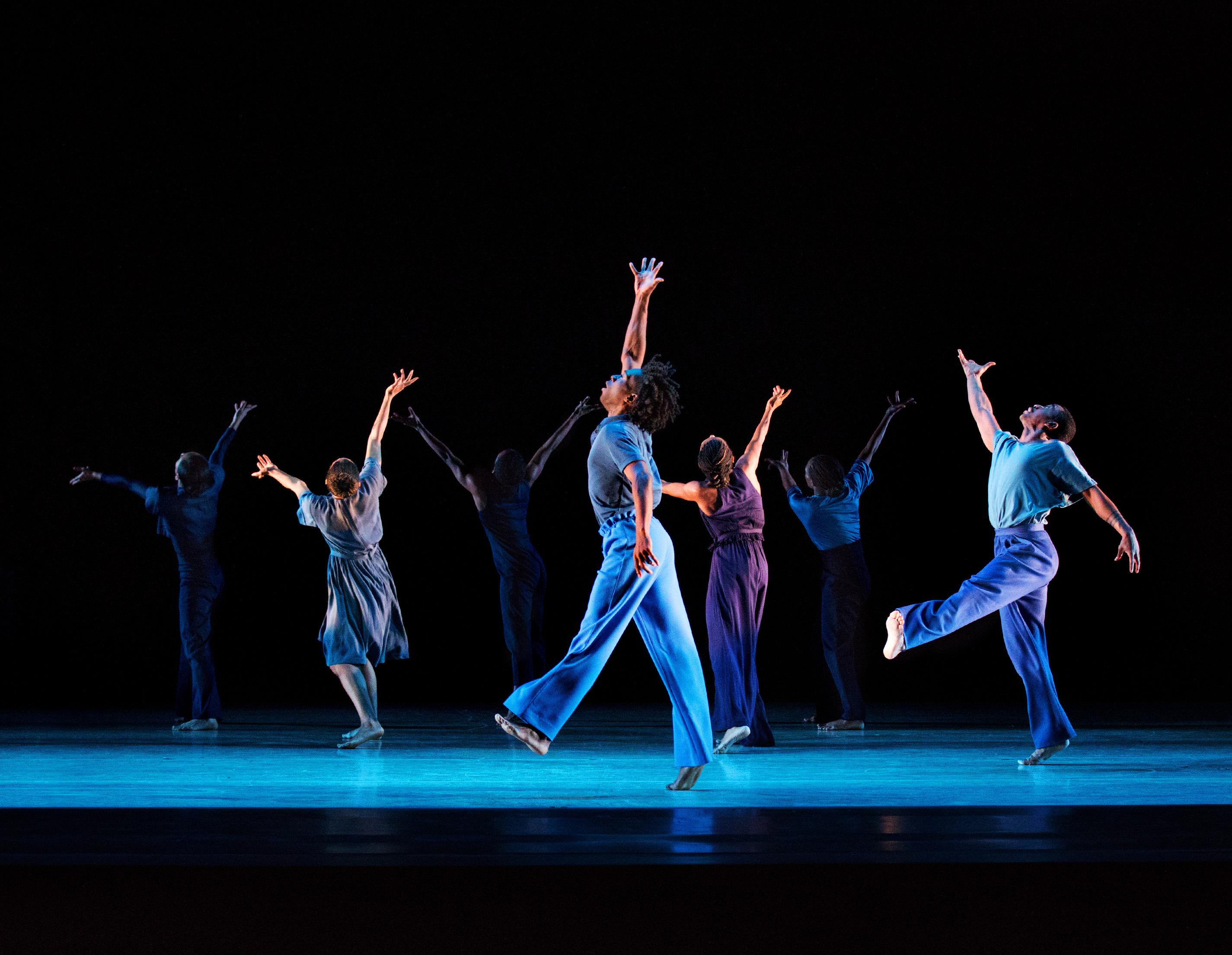 Alvin Ailey American Dance Theater in Jamar Roberts' "Members Don't Get Weary" (Photo by Paul Kolnik)
There is a unique air of expectancy in the audience whenever the Alvin Ailey American Dance Theater arrives at the Auditorium Theatre, and it was fully palpable this past week as the company seized hold of the stage for its 49th season in Chicago.
Of course some of this feeling is linked to the promise that "Revelations," Ailey's own 1960 masterwork, will serve as the final benediction on each and every program, and that it will never fail to inspire and delight. (The applause starts as soon as the first notes of "I've Been 'Buked" are sounded and the curtain goes up on the iconic formation of hands reaching to heaven, and proceeds through each section, from the bravura "Sinner Man" to "Rocka My Soul in the Bosom of Abraham.")
But the company, under the inspired direction of Robert Battle since 2011, has become an invaluable trove of modern dance history, too, as well as a thrilling showcase for new work. And while the dominant theme is the African-American spirit, neither the makeup of the ensemble nor the repertoire are exclusively so.
I caught two of the three different programs presented at the Auditorium and was most impressed by a couple of new works that entered the rep in 2017.
First and foremost was "Members Don't Get Weary," choreographed by Jamar Roberts, a dancer with the company since 2002. Set to the music of jazz master John Coltrane it is nevertheless forged deep in the blues tradition – a work that instantly suggests sharecroppers laboring in the fields of the Deep South, with all the pain, oppression, prayer and camaraderie of a slave inheritance.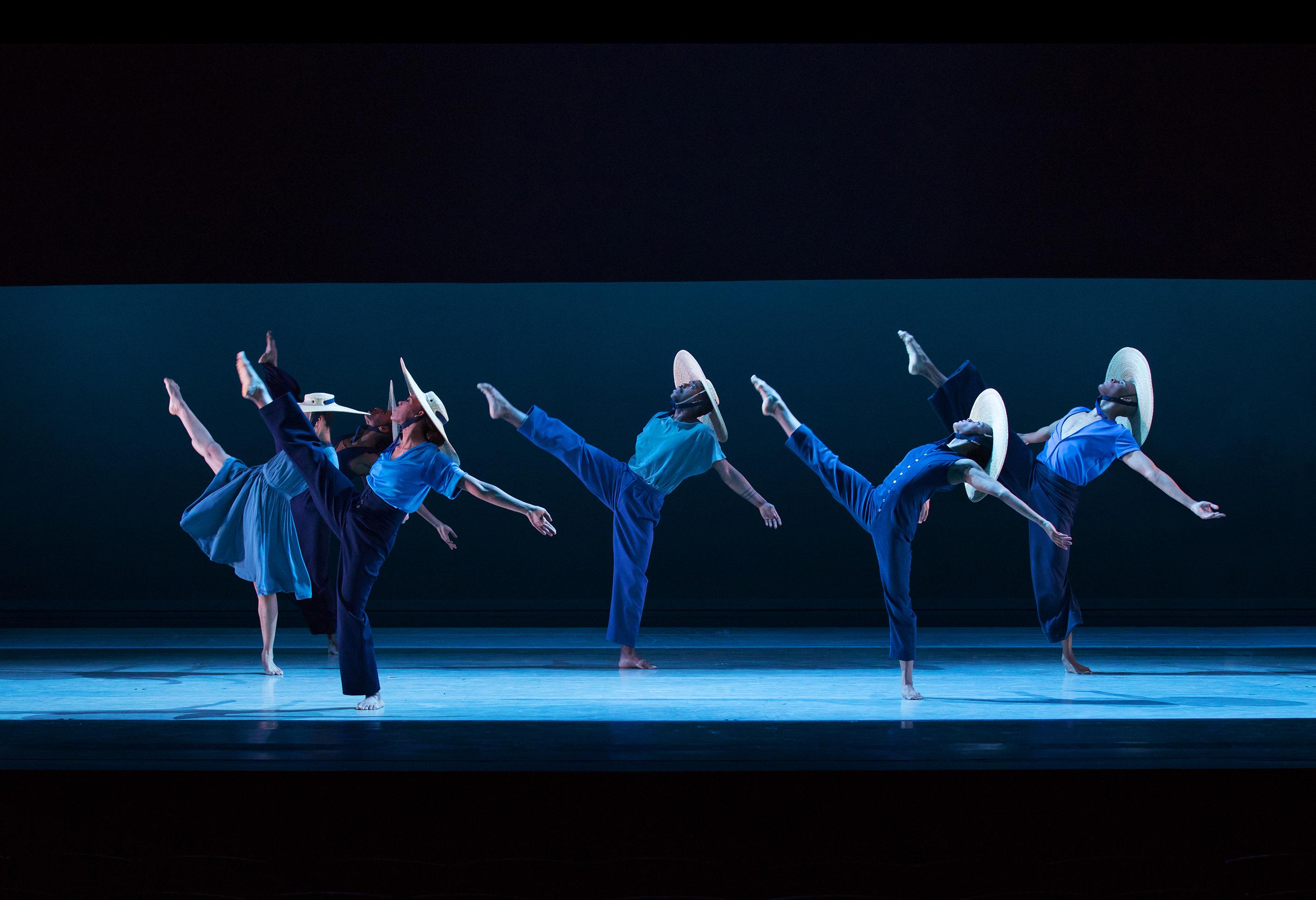 Alvin Ailey American Dance Theater in Jamar Roberts' "Members Don't Get Weary" (Photo by Paul Kolnik)
Roberts, who also designed the simple but evocative indigo-toned costumes (with straw sun hats subtly nodding to the final sequence in "Revelations"), has created lyrical movement of great intensity (with arms alternately suggesting both aspects of physical duress and airy, wing-like gestures of prayer and freedom). And he is equally adept at beautifully suggesting a communal spirit, an anguished but sensual relationship between a man and woman, and individual suffering. This piece is a genuine keeper.
Also new was "Victoria," the work of Spanish choreographer Gustavo Ramirez Sansano (familiar to Chicago audiences as the artistic director of the city's sadly defunct Luna Negra Dance Theater). While the piece might easily drive you half mad, if you stick with it there is a conjoined musical and choreographic payoff that cannot be denied.
Sansano has grabbed hold with a vengeance of "Rewriting Beethoven's Seventh Symphony," a radical deconstruction of the galvanic classic as devised by Michael Gordon, the American composer who was a co-founder of Bang on a Can. And he sets his dancers into a state of unrelentingly jerky madhouse agitation that goes on and on and on until you might well be tempted to cry "Enough!"
But then just as the music soars to a more triumphant, exuberant and melodic climax so does the choreography in this audacious work that is insanely demanding of both its dancers and its audience. Quite the exorcism.
Among the superbly danced revivals performed here were "Stack-Up," Talley Beatty's feverishly theatrical 1982 classic that captures the attitudes, flirtations and calamities (including drug addiction) of revelers on the streets of Harlem. Driving Beatty's funky, Broadway-tinged style of choreography are 1970s disco-era pop hits from Earth, Wind & Fire, Grover Washington Jr. and others. In an altogether spectacular cast, Ghrai DeVore, a tiny powerhouse of a dancer, was a standout.
Although stunningly danced (and a terrific showcase for the Olympian bodies and skills of Ailey's male dancers, clad in gold trunks), Twyla Tharp's "The Golden Section," set to the music of David Byrne, (with lyrics that proclaim "the way we move is the way we live"), felt more cheesy and dated than anything else. It's a nonstop aerobic exercise that now comes with the tedious veneer of a music video. (I should confess I have never been much of a Tharp fan.)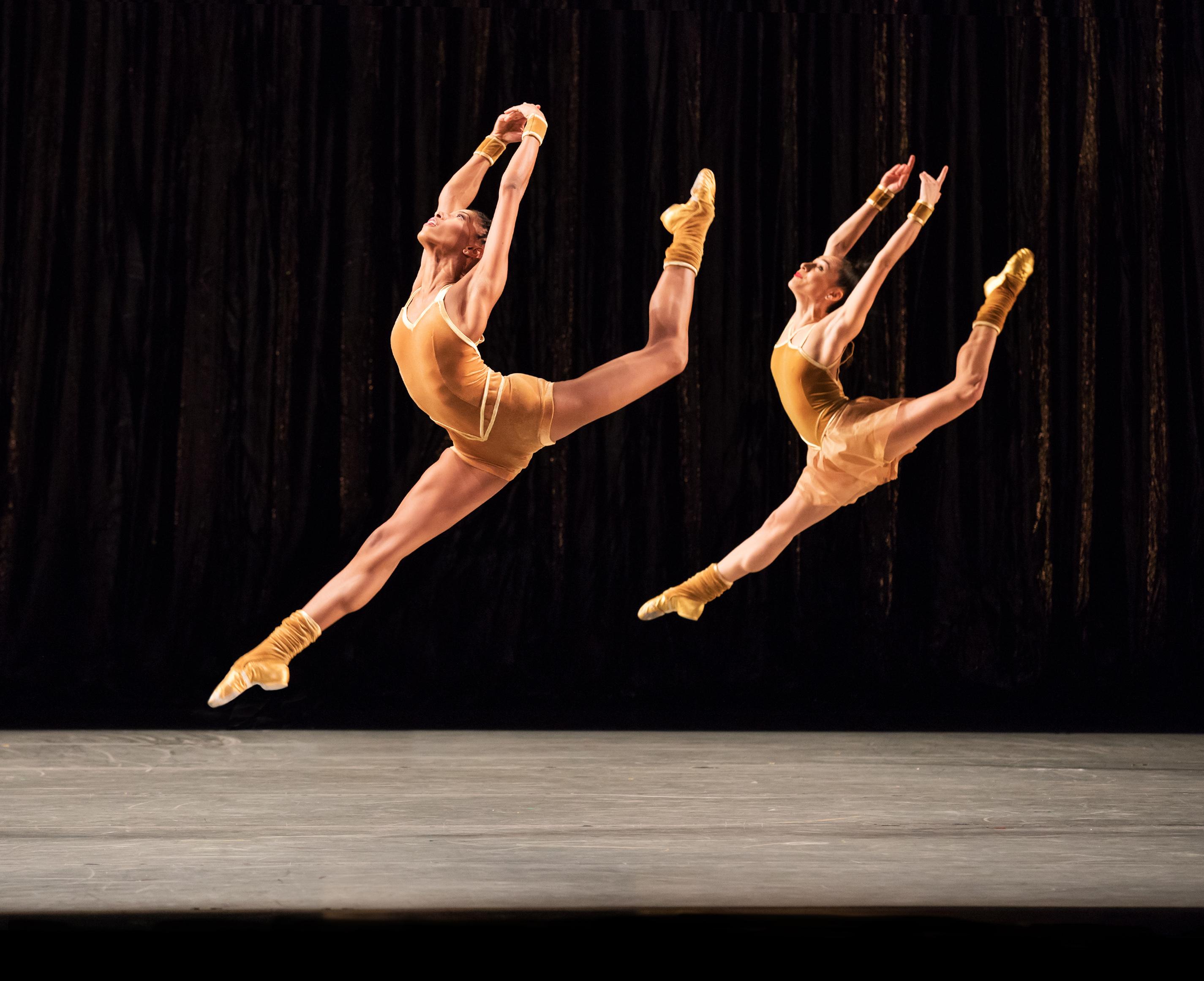 Alvin Ailey American Dance Theater in Twyla Tharp's "The Golden Section" (Photo by Paul Kolnik)
Two other brief but bravura works, both choreographed by Battle, lit up the programs I caught. His aptly fervent "In/Side" is an emotionally searing solo of heartbreak and loss for a male dancer, set to Nina Simone's rendering of "Wild Is the Wind" (and exquisitely performed by Solomon Dumas). The riotously brilliant "Ella," a virtuosic duet (sensationally danced by Samantha Figgins and Chalvar Monteiro), matches the astonishing breakneck speed and brilliance of Ella Fitzgerald's scatting in "Airmail Special."
The Alvin Ailey American Dance Theater completed its run here on Sunday. It's legion of fans will no doubt be eagerly awaiting its 50th visit to Chicago next year.

Dance note: Big news from the Joffrey Ballet
It's not often that a ballet company receives a $1 million gift from a single source. But the Joffrey Ballet has just been gifted with such a major investment from the Chicago-based Alphawood Foundation.
The grant is designed to fund what the company is describing as "a transformational three-year project aimed at audience expansion and sustainability, including investment in new staff, technology and research initiatives." And as executive director Greg Cameron noted, it comes at the very moment the Joffrey has experienced the greatest growth rate in its history, with an audience growth of 19 percent in the past three years, and the highest ever ticket revenue ($7 million) for the 2016-2017 season.
With the goal of putting in place a self-sustaining structure that will help generate new audiences and new revenue, the company already has filled three new key positions including an associate director of corporate sponsorship (Mimi de Castro), a director of audience development (Christina Grant) and director of communications (Matt de la Pena). 
The company has just completed a tour of its production of "Romeo and Juliet" in Los Angeles and is about to prepare for its spring season engagement of Swedish choreographer Alexander Ekman's zanily Scandinavian twist on "Midsummer Night's Dream" (and no, it is not Shakespeare's version). It will run April 25-May 6 at the Auditorium Theatre. For tickets call (312) 386-8905 or visit www.joffrey.org.
---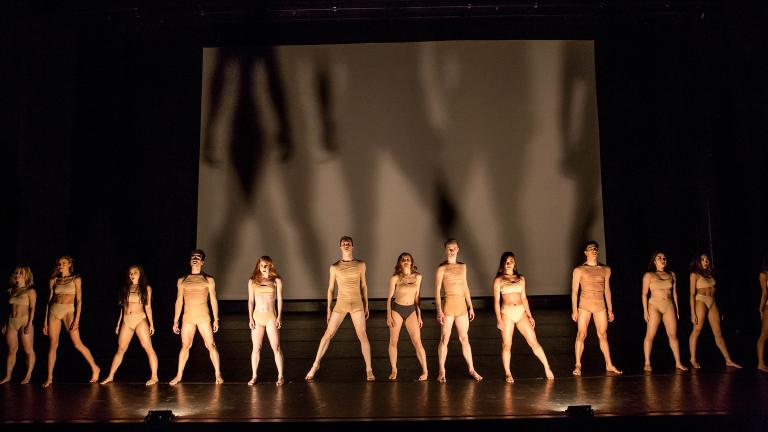 Spinning Out of a Weekend of Dance
March 6: Three very different programs appeared on Chicago stages last weekend – and there is much more to come this month.
---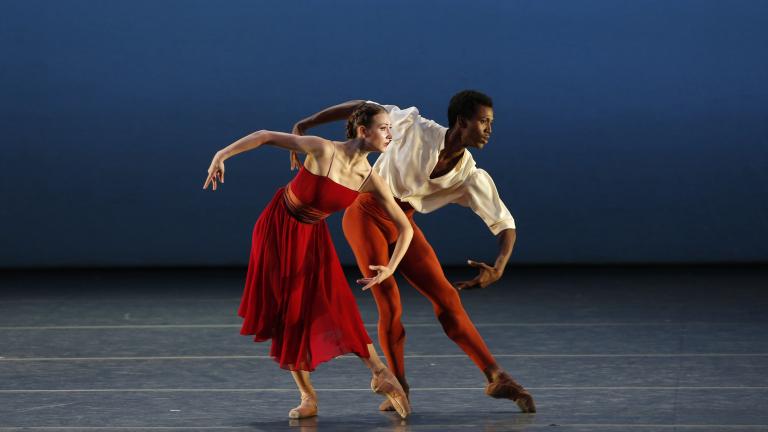 American Ballet Theatre in a Mostly Modern Mode at Harris Theatre
Feb. 23: American Ballet Theatre has traveled light for this engagement, homing in on modern works that mostly thrive on a variety of lighting effects, with several pas de deux lifted from larger ballets and performed on a bare stage that puts the movement in stark relief.
---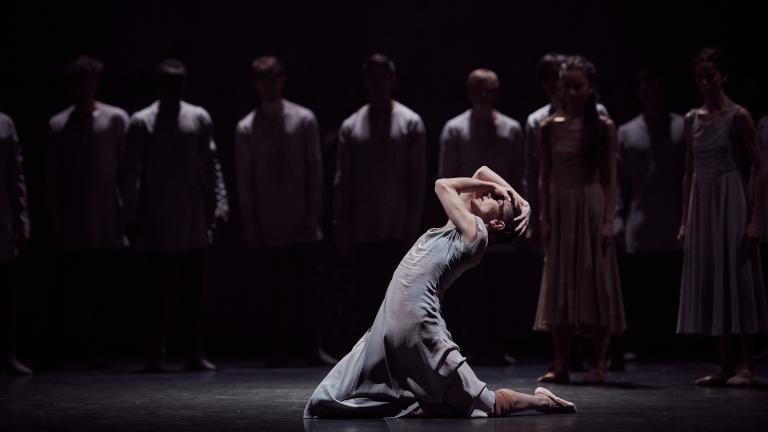 Chicago's 2018-19 Dance Season Already Spinning Into View
Feb. 14: Chicago is dancing up a storm this season, and plans for an exceptionally strong 2018-2019 season are already being announced. A preview of what's to come.
---