In the wake of last month's school shooting in Parkland, Florida, many officials responded by sending their thoughts and prayers to the community. But the leader of Chicago-area Catholics took it a step further.
Cardinal Blase Cupich was one of the most prominent voices in Springfield last week calling for tighter gun laws. And his voice may have been instrumental in the swift passage of several new measures that are now on Gov. Bruce Rauner's desk. Among them, plans to ban bump stocks, require licensing for Illinois gun dealers, call for a 72-hour "cooling-off period" when someone seeks to buy an assault rifle, and create a pathway for police officers and relatives to get a court order of protection to keep a firearm from someone believed to be a danger.
It's uncertain if Gov. Bruce Rauner will sign the measures into law, but he has expressed interest in tightening gun laws. "We will work with the General Assembly to keep guns out of the wrong hands, ban bump stocks, make our schools safer and work with law enforcement to protect our children and families," the governor said in a statement.
Cupich joins us to talk about gun violence and tightening gun laws as well as immigration and school closings.
Below, some highlights from our conversation.

So it feels that with your trip to Springfield you are increasing your profile on the issue of guns. Are you going to become more outspoken on this issue?
Well, I have written some editorials on this already in the past, particularly as I have experience – being here in Chicago – the impact of gun violence in our streets. So aside from what happened in Las Vegas or in Florida recently, with Sandy Hook earlier some years ago, we experience gun violence here all the time. So it seems to me that we have a responsibility as leaders to do our best to improve the situation. And so I'm happy to join with others in doing that.
Have you spoken to Rauner personally about this issue and maybe even the bills that are now on his desk?
I have not.
So you haven't communicated your thoughts or gotten his (or any kind of) commitment that he will sign any legislation.
No. I think what my aim (was) in going down to Springfield was just to not advocate for any particular piece of legislation but to raise up the voices of young people that are speaking so very compellingly and clearly today. As I said, the young people are shaming the adult world to take action. And so I wanted to give a higher profile to those voices and encourage that kind of youthful involvement in this issue. I think that we need to take them seriously. Much like when I was in college during the Vietnam era, it was the youthful voice that made a difference in having society take a second look at these issues.
Why do you believe the adults are not being adults about something as serious as this?
Well, I think that gun violence seems to have been accepted as an everyday occurrence and unless we are directly impacted, then we just see this as another story. It's a wake-up call these young people are giving for us to put that illusion aside that we can do something about it. And I do think that there are a lot of adults who want something done but feel helpless. They're the young people giving us the opportunity to rethink all of that. And so I just want to be a part of that and encourage it.
And we need to put this into perspective also because you are a hunter, correct?
When I was in South Dakota for 12 years, I sponsored a hunt every year, a pheasant hunt, and I think it's a great sport. People come together. Families have an opportunity for recreational sport and in that environment, it's very safe – people know gun safety. It's passed on from one generation to another. So this isn't about truncating the rights of hunters or even the constitutional amendment that allows us to bear arms. But it is about, as the police superintendent said, and so many others who are in law enforcement, we don't need high-powered magazines and weapons. We don't need armor-piercing bullets that really are aimed at taking the life of the police. And we as a society need to do something in order to make sure that when our policemen leave home every day, they have a chance, a better than even chance of returning home safely to their families.
I think the killing of Commander Paul Bauer was a moment for us to remind, to remember that there are people in our society every day who get up, leave their families and their families wonder not whether or not they're going to come home safely. We shouldn't have that kind of anxiety in society today because of the proliferation of guns. We can do better.
---
Related stories: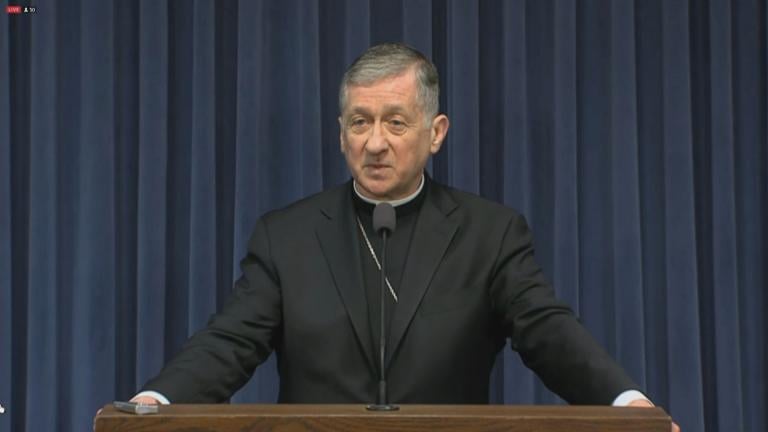 Illinois Lawmakers Vote to License Gun Dealers
Feb. 28: As students in Florida returned to class for the first time since a gunman opened fire at their Parkland high school, Illinois lawmakers advanced a series of gun control measures in Springfield.
---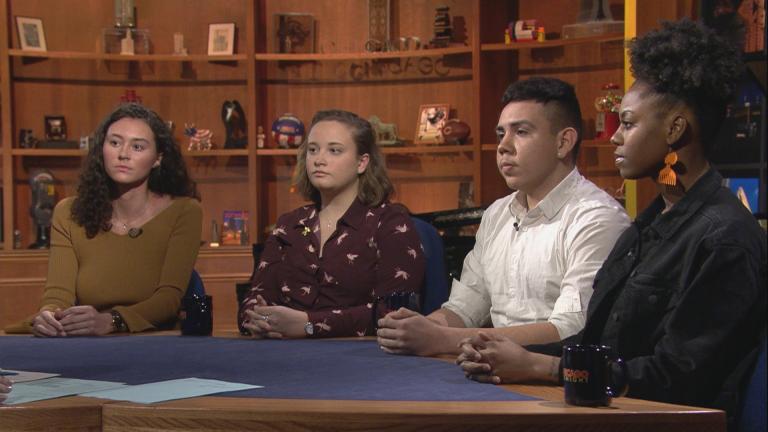 Local Students Discuss Movement for Gun Law Reform
Feb. 28: As survivors of the Parkland shooting return to school in Florida, we ask local high school students their thoughts on school safety and gun control.
---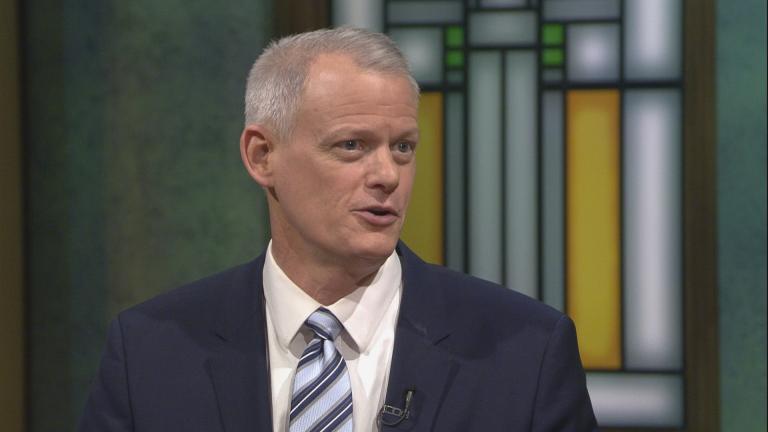 Laurie Dann Shooting Victim Heads Anti-Violence Program by Archdiocese
Feb. 26: Nearly 30 years after a school shooting in Winnetka, survivor Phil Andrew is heading an anti-violence effort for the Archdiocese of Chicago.
---