Shedd's New Exhibit to Showcase 'Underwater Beauty' With 100 Species
A rendering of Shedd Aquarium's new "Underwater Beauty" exhibit, which opens in May. (© Shedd Aquarium / Brenna Hernandez)
Shedd Aquarium will open a new special exhibit this spring with 100 different species representing the "vibrant beauty of marine life" found in lakes, rivers and oceans across the globe, the aquarium announced this week.
The exhibit, called "Underwater Beauty," is unique because it does not focus on one species or class of animals, like most of the aquarium's other exhibits.
Developed exclusively for Shedd, "Underwater Beauty" will feature five separate rooms that display various characteristics of aquatic life and habitat. Four of the rooms will have a distinct feeling and mood reflecting different themes (shimmer, color, patterns and rhythm), and a final room will depict freshwater fish and plant life.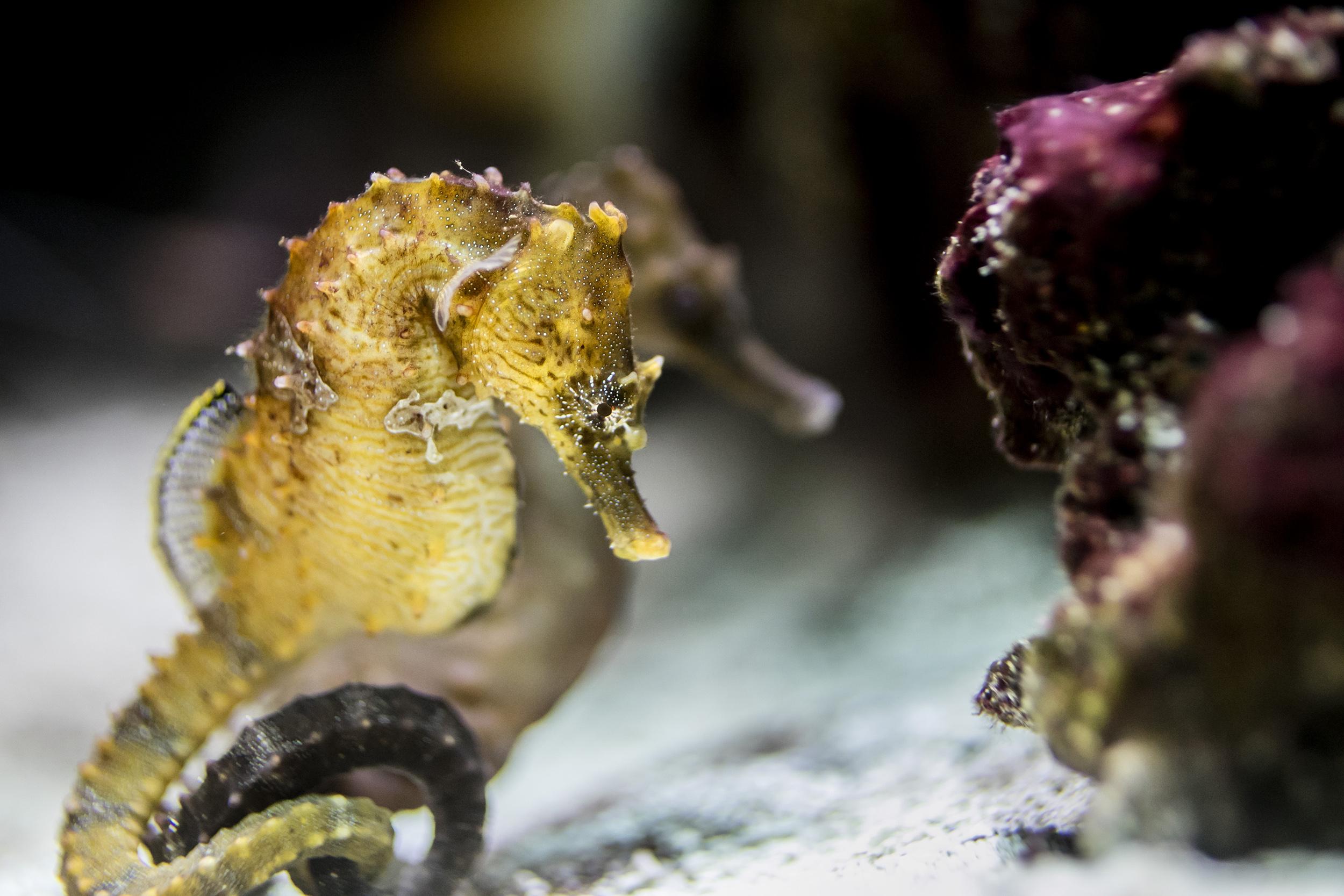 Shedd Aquarium's new "Underwater Beauty" exhibit will feature 100 different species, including seahorses. (© Shedd Aquarium / Brenna Hernandez)
The exhibit will also include tactile elements, sounds and other features to immerse guests in the experience.
In a press release, Shedd called "Underwater Beauty" the most diverse special exhibit in the aquarium's 88-year history.
"Beauty in this exhibit is truly in the eye of the beholder, and guests will learn how the animals use their stunning and surprising adaptations and behaviors in ways you couldn't even imagine," said Mark Schick, Shedd's director of fishes exhibit development, in the release. "Underwater Beauty truly showcases the brilliance of biodiversity in our waterways, embracing beauty that comes in all different forms, shapes, sizes and colors."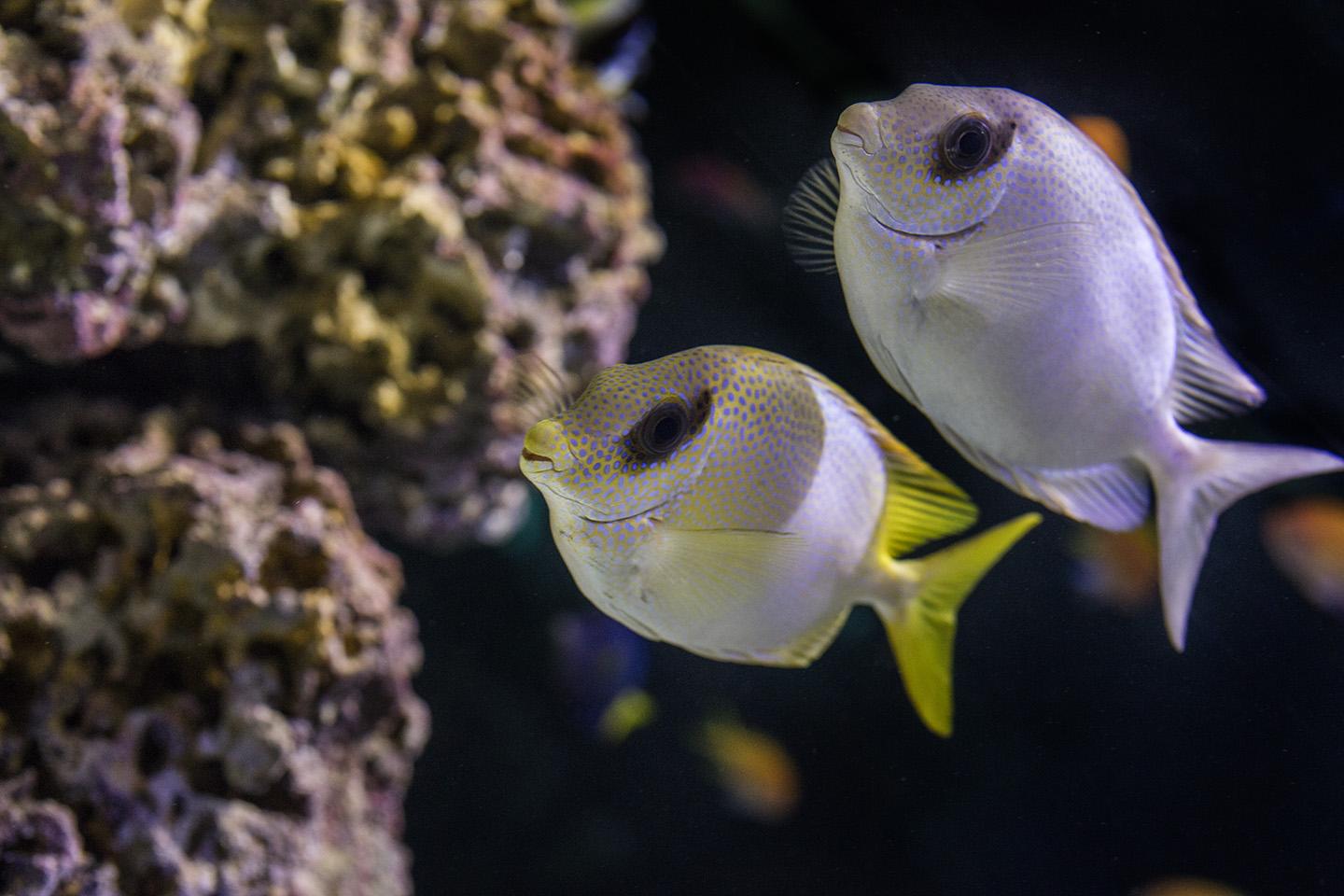 A new exhibit at Shedd Aquarium will display the "vibrant beauty of marine life" through 100 different species. (© Shedd Aquarium / Brenna Hernandez)
As visitors move through the exhibit, they'll watch sea jellies pulse, eels ribbon and a rainbow come alive with reef fish in an "evocative and immersive experience meant to astound the senses," according to Shedd.
"Underwater Beauty" opens Friday, May 25, ahead of the Memorial Day weekend, and will be available to all guests with general admission tickets.
For more information about the exhibit, visit Shedd's website.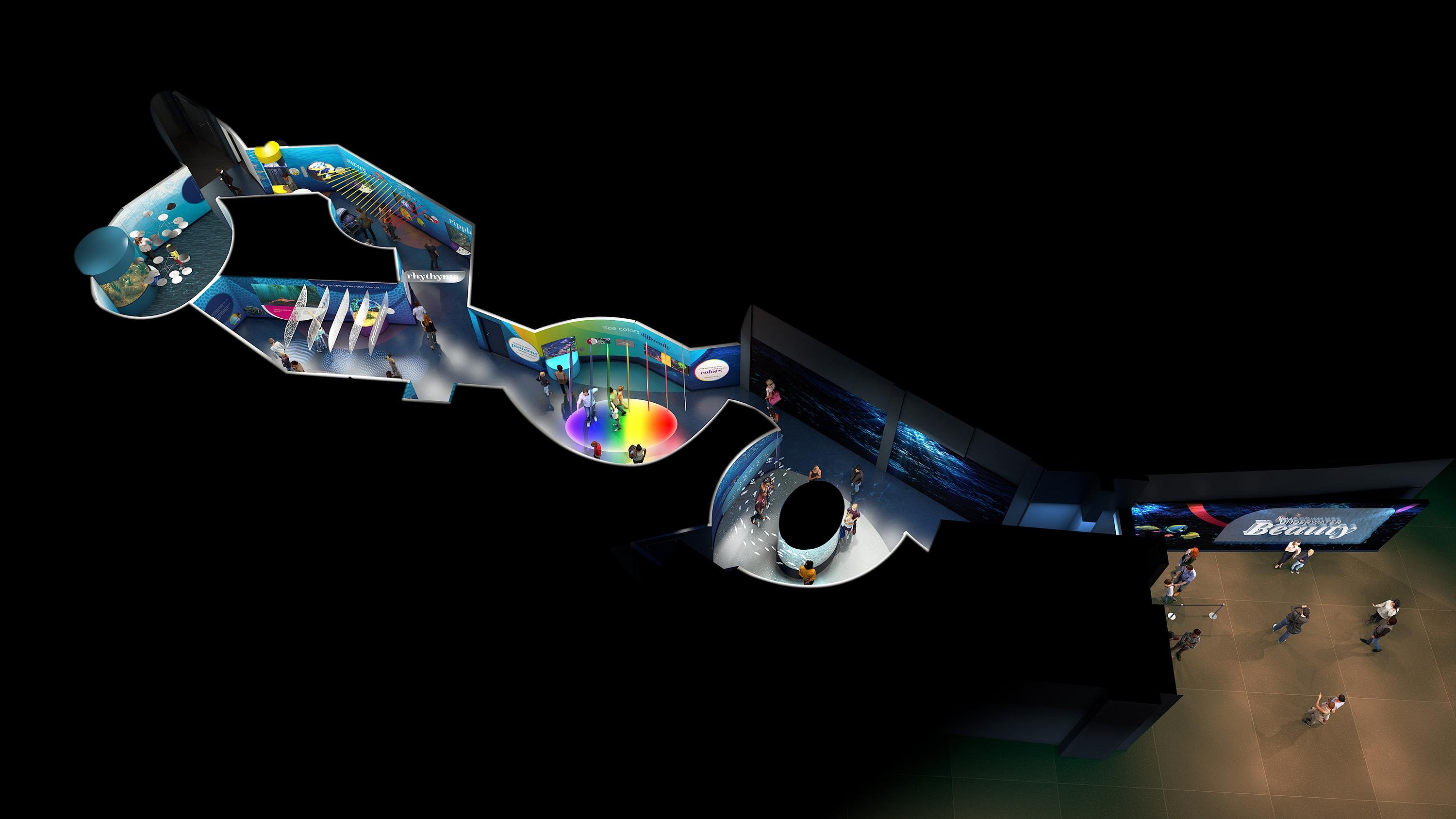 An overhead rendering of Shedd Aquarium's new "Underwater Beauty" exhibit, which opens in May. (© Shedd Aquarium / Brenna Hernandez)
Contact Alex Ruppenthal: @arupp | aruppenthal@wttw.com | (773) 509-5623
---
Related stories: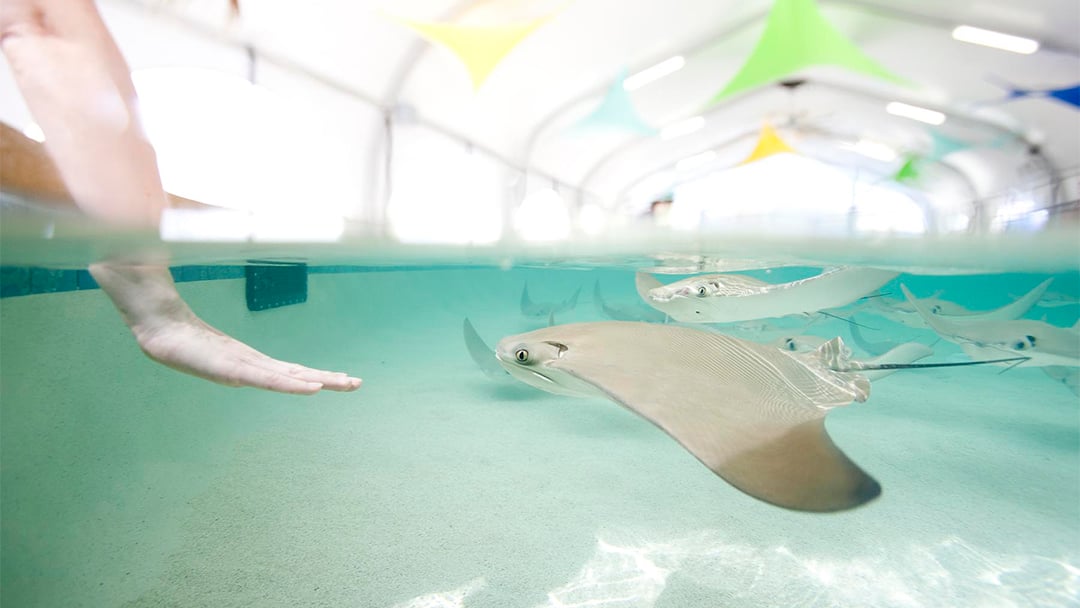 Do Stingrays Like Being Touched? New Research Says 'Maybe'
Feb. 21: A first-of-its-kind study involving nearly 60 stingrays at Shedd Aquarium indicates that the animals do not suffer from their interactions with humans – and might even enjoy it.
---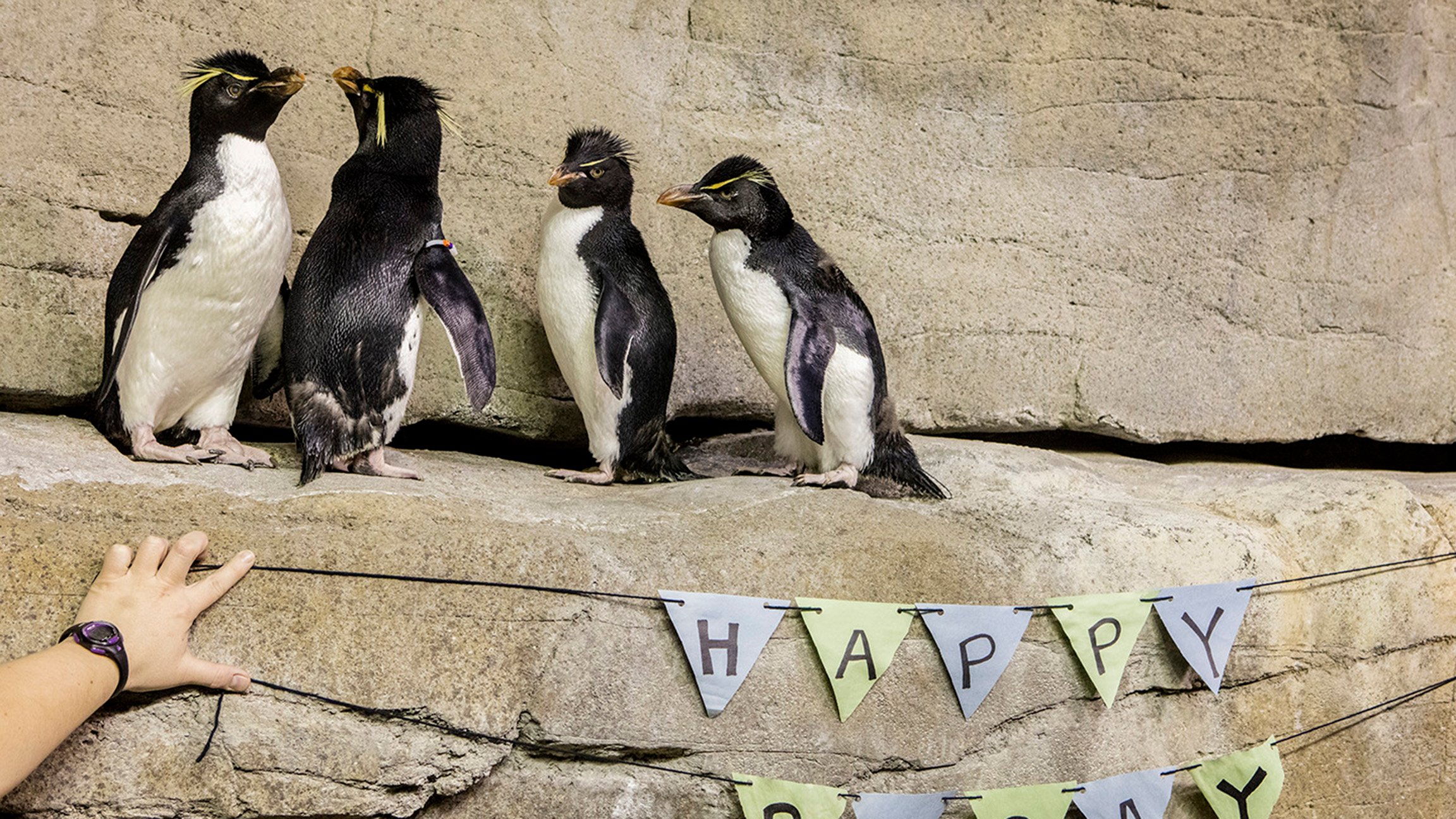 4 Shedd Penguins Celebrate Landmark 30th Birthday
Dec. 18, 2017: Meet Drake, Magdalena, Pebbles and Wellington. They are the first penguins to turn 30 at Shedd Aquarium, and among the oldest penguins in human care across the U.S.
---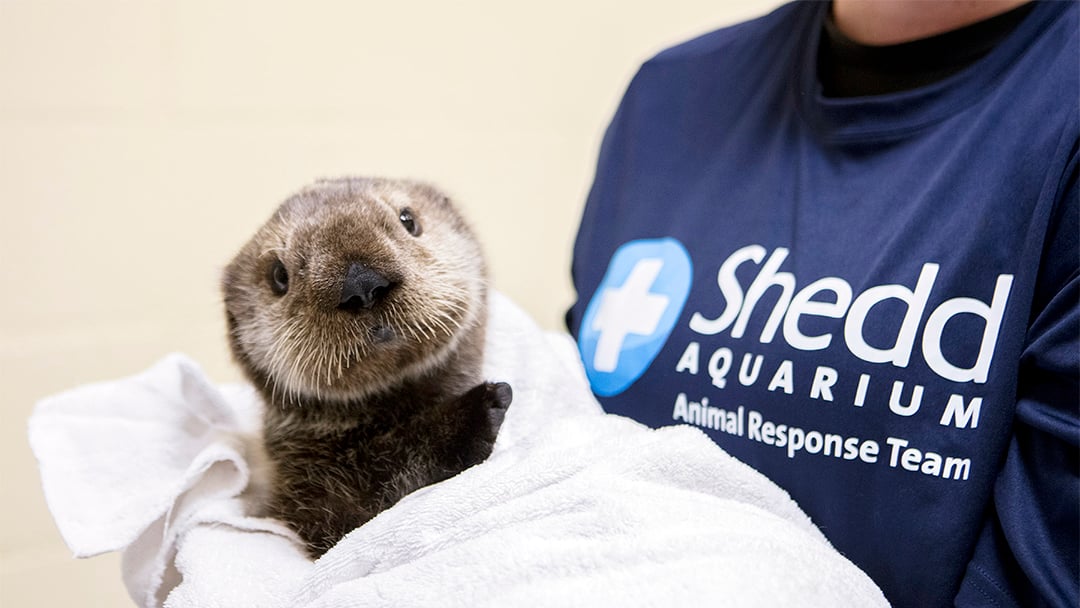 Shedd's Rescued Animals: How Are They Doing?
Dec. 12, 2017: Over the past year, staff from Shedd Aquarium's Animal Response Team have come to the aid of animals across the globe. Here's an update on how some of them are doing.
---