Mark Konkol's tenure as executive editor of the Chicago Reader lasted just over two weeks. On Feb. 17, he was fired for overseeing the alternative weekly's Feb. 15 issue featuring cover art that sparked controversy for its racially charged depiction of J.B. Pritzker talking on the phone while sitting atop a black lawn jockey statue as an FBI agent listens in.
The cartoon is a reference to a 2008 telephone conversation between Pritzker and disgraced former Gov. Rod Blagojevich about black politicians, which was wiretapped by the FBI.
Cook County Board President Toni Preckwinkle, Chicago City Treasurer Kurt Summers and Ald. Roderick Sawyer (6th Ward), all of whom support Pritzker's run for governor, quickly denounced the cartoon as racist in a joint statement.
But it wasn't just the cartoon commissioned by Konkol that sparked controversy – the Pulitzer Prize-winning journalist stoked discord in the Reader's newsroom. Edwin Eisendrath, CEO of Sun-Times Media, which owns the Reader, referred to "a tumultuous 10 days" leading up to the issue's publication.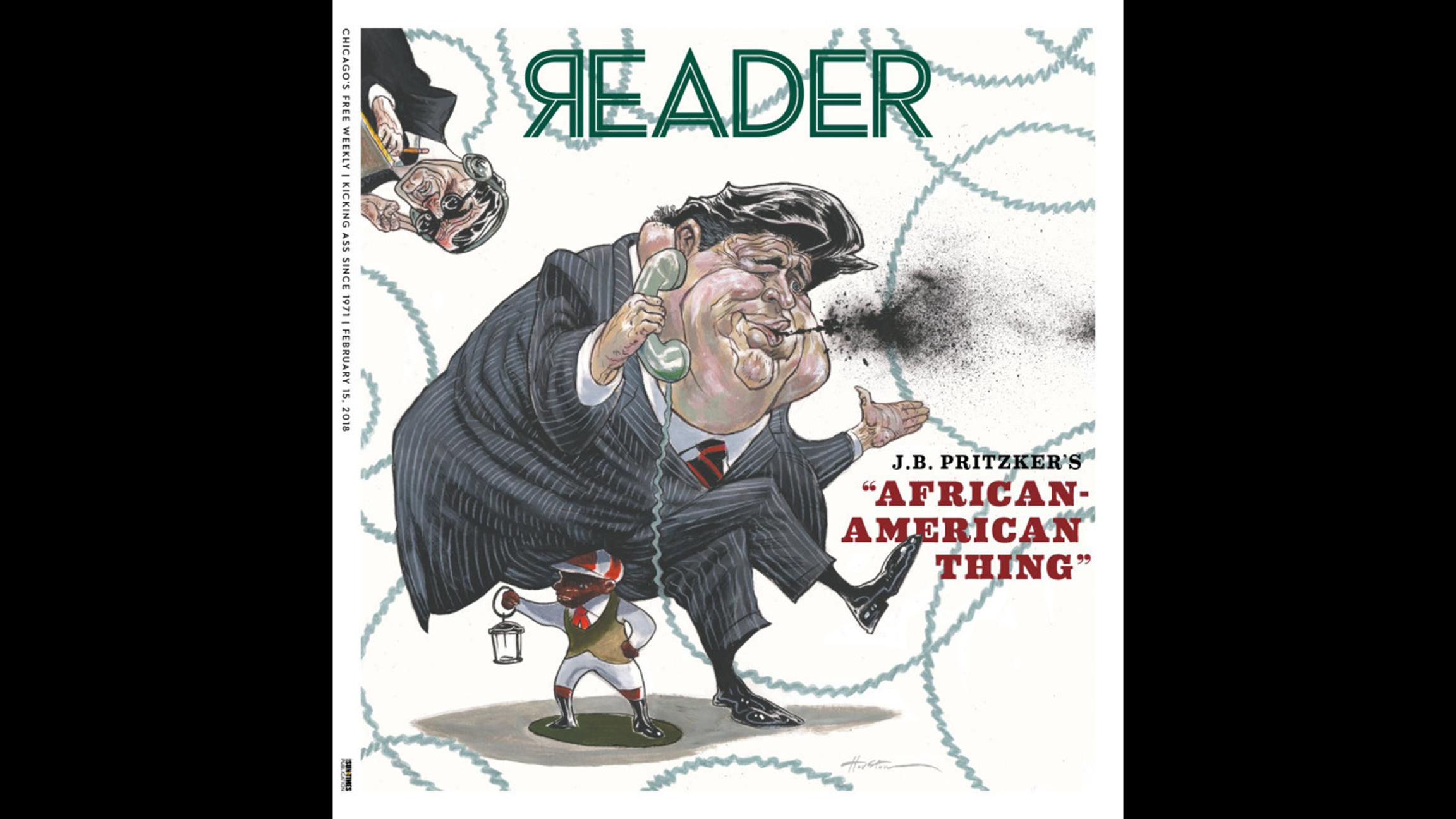 Even more illuminating was a Columbia Journalism Review article by black writer Adeshina Emmanuel, who recounted relentless and racially charged editorial decisions by Konkol that made him and others uncomfortable. Emmanuel wrote two stories in the paper's Feb. 15 issue.
For one, which dealt with the Pritzker-Blagojevich phone call and race politics in general, Konkol insisted on using the uncensored version of "a hate-filled word in a headline," Emmanuel writes.
"It felt like I was being exploited as a black voice and coerced to race bait," he continues.
Emmanuel expressed discomfort over the word to Konkol, who he'd previously worked with at the Sun-Times and DNAinfo Chicago, but Konkol was adamant, dragging a Sun-Times editor and a young black reporter into the debate to try to make his point.
After more pushback, Konkol eventually settled for the headline, "Pritzker the sneak disser might as well have said the N-word." Emmanuel took to social media on Feb. 16, calling the ordeal "the worst racial experience I've had as a professional journalist working with a white editor and publication."
The next day, it was announced that Konkol was fired.
Konkol declined to comment when reached by phone, saying only, "I'm not talking yet."
The situation raises questions about diversity in newsrooms, the degree to which political cartoons can go too far, and the use of controversial headlines or content to drive traffic.
Joining us to dive deeper into these questions and more is Emmanuel, who has also written for the New York Times, Ebony and Chicago Magazine, among other publications; and Chicago Tribune editorial cartoonist Scott Stantis. 
Follow Evan Garcia on Twitter: @EvanRGarcia
---
Related stories: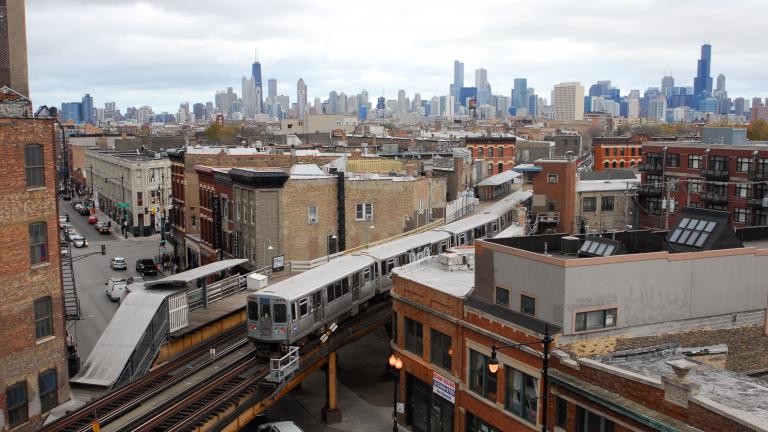 DNAinfo Alumni to Launch New Hyperlocal Website
Feb. 8: The news site DNAinfo Chicago shut down three months ago. Now, former staffers are coming back with a new business model and a new name, but with the same focus on hyperlocal news.
---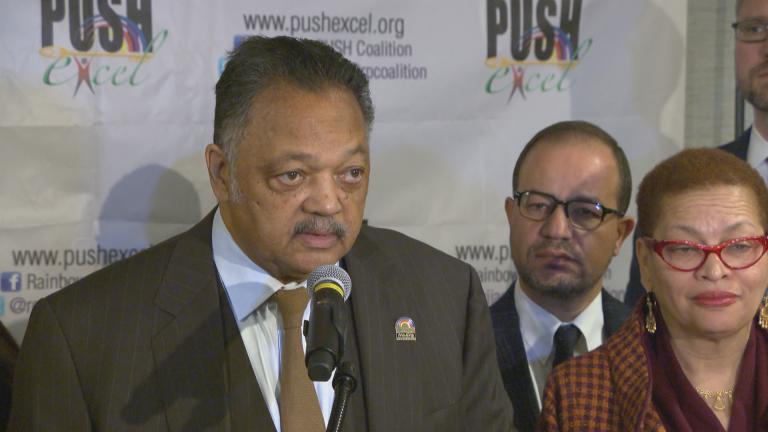 Civil Rights Leaders React to Trump While Honoring MLK
Jan. 15: On a day honoring a man devoted to racial harmony, many leaders and activists are reacting to assertions from President Donald Trump that he is not a racist.
---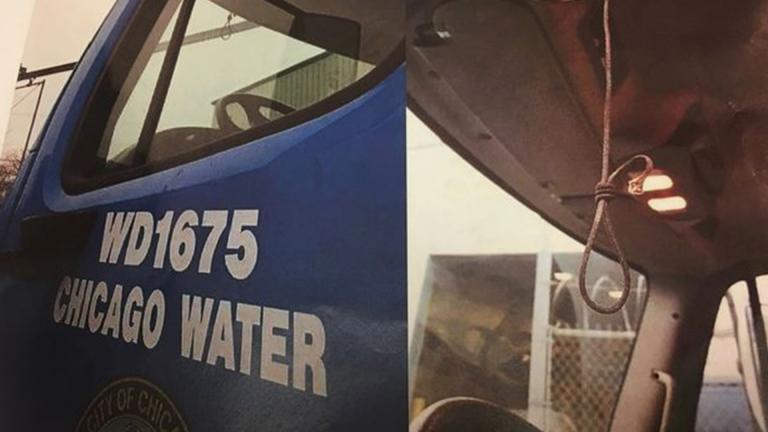 Controversial Photo Prompts Demand for Water Department Hearings
Oct. 11: A Chicago alderman demands hearings into the city's Water Department after a photo surfaced of a noose hanging in a department truck.
---