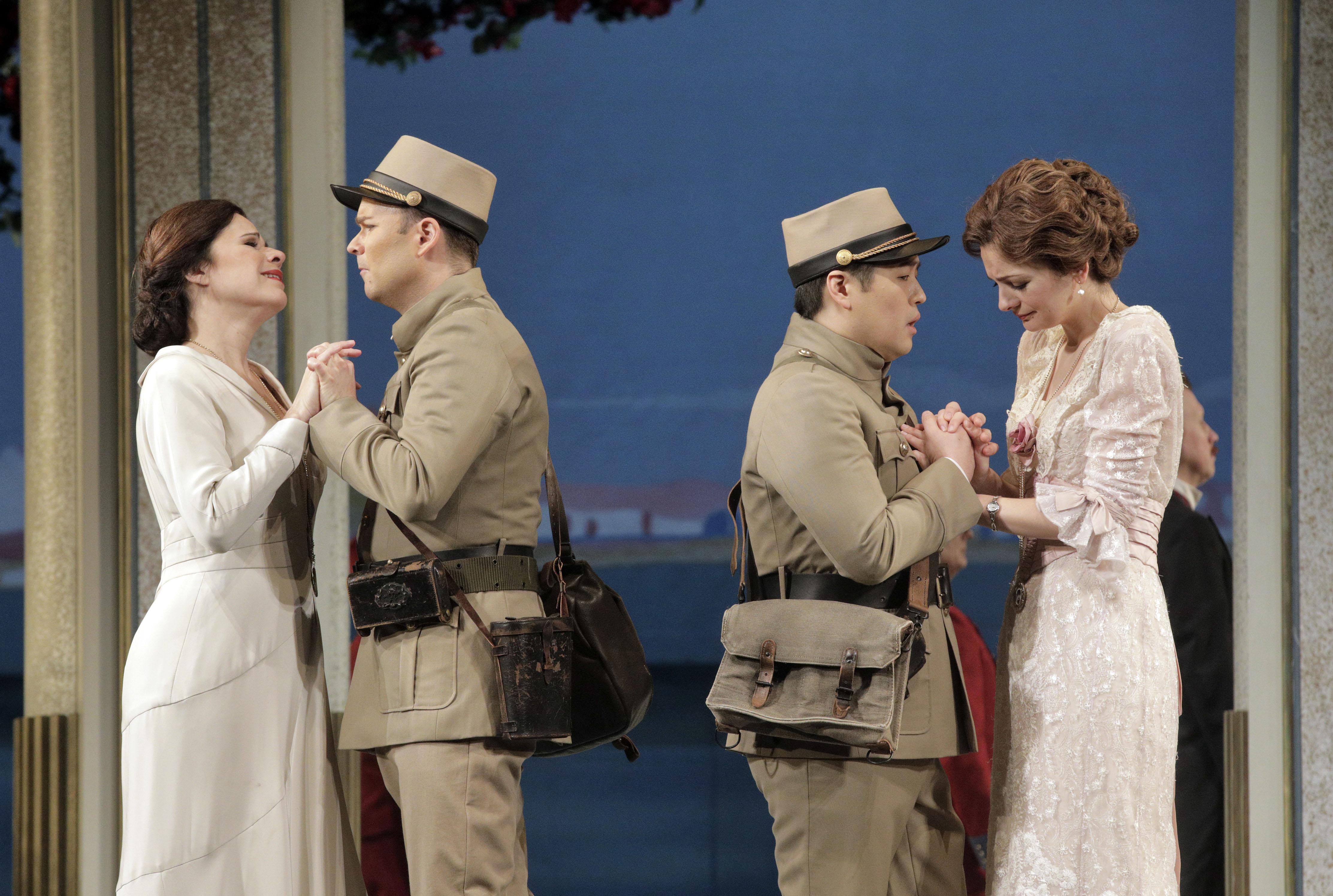 Ana María Martínez, Joshua Hopkins, Andrew Stenson and Marianne Crebassa in "Cosi fan tutte." (Credit: Cory Weaver)
Sublime singing and acting. A libretto by Lorenzo Da Ponte that will have both romantics and cynics alternately laughing and crying in self-recognition. And, of course, the most glorious music by way of one Wolfgang Amadeus Mozart.
And one thing more: To top it all off, you will take a quick trip to a glamorous Riviera resort, circa the summer of 1914, as conjured by the most engaging, witty, altogether beguiling direction and design.
To cut to the chase: The production of "Cosi fan tutte" now at Lyric Opera of Chicago (a joint creation of the Opera de Monte-Carlo and San Francisco Opera) is a beauty. And in its playful but unquestionably bittersweet exploration of love, fidelity, betrayal and the unreliable nature of both men and women when it comes to all such matters, it could easily have been written yesterday, though in fact it dates from 1790, just one year before the premiere of "The Magic Flute" and Mozart's death at the age of 35.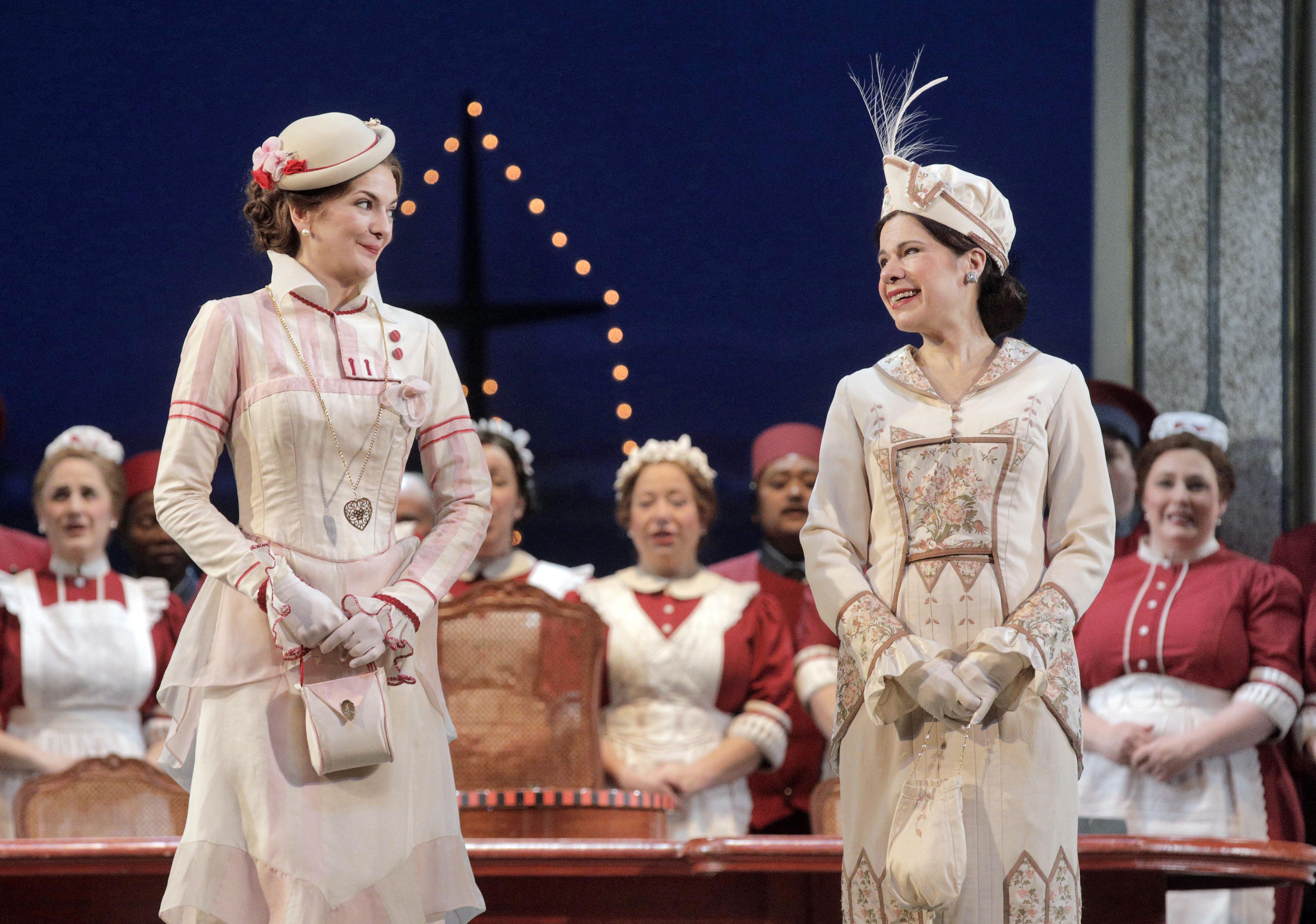 Marianne Crebassa, Ana María Martínez in "Cosi fan tutte." (Credit: Cory Weaver)
Bearing echoes of the romantic comedies of both Shakespeare and Moliere, "Cosi" (whose title is variously translated as "The School for Lovers," or, with a more unapologetically sexist twist, "Thus do they all" or "Women are like that") the opera soars on Mozart's uncanny ability to write music that brilliantly captures and intensifies the rhythms of his characters' emotions. He was a musical dramatist of the highest order. And this gift is only underscored by the sparkling English supertitles (translated from the Italian by Francis Rizzo) that underscore every note.
Essentially an opera in the form of a vocal sextet, all six of the performers in this Lyric production are not just magnificent singers who seem vocally custom made for their roles, but they perfectly fit the bill for the physical and temperamental aspects of their characters (always a plus in bringing a more modern sensibility to opera).
The story told here might raise the hackles on some overly sensitive necks, but neither sex comes off unsullied, and in many ways "Cosi" might even be interpreted as a proto-feminist statement demonstrating that what's good for the goose is good for the gander. At the same time, it acknowledges the pain that can accompany diversions of the heart.
It all begins as Guglielmo (Joshua Hopkins) and Ferrando (Andrew Stenson), two young men on holiday with the sisters who are their respective fiancés – Fiordiligi (Ana Maria Martinez) and Dorabella (Marianne Crebassa) – are presented with a challenge by their older and more jaded friend, Don Alfonso (Alessandro Corbelli).
Wielding a croupier's stick, Don Alfonso proclaims that the men's belief in the incorruptibility of their fiancés is more than a little naive, and that he can demonstrate this to be a fact within just 24 hours. The two men agree to the wager and cooperate by way of a loony ruse devised by Alfonso in collaboration with Despina (Elena Tsallagova), a shrewd and sassy maid at the hotel who is every bit as jaded as he is (and quite liberated in her way).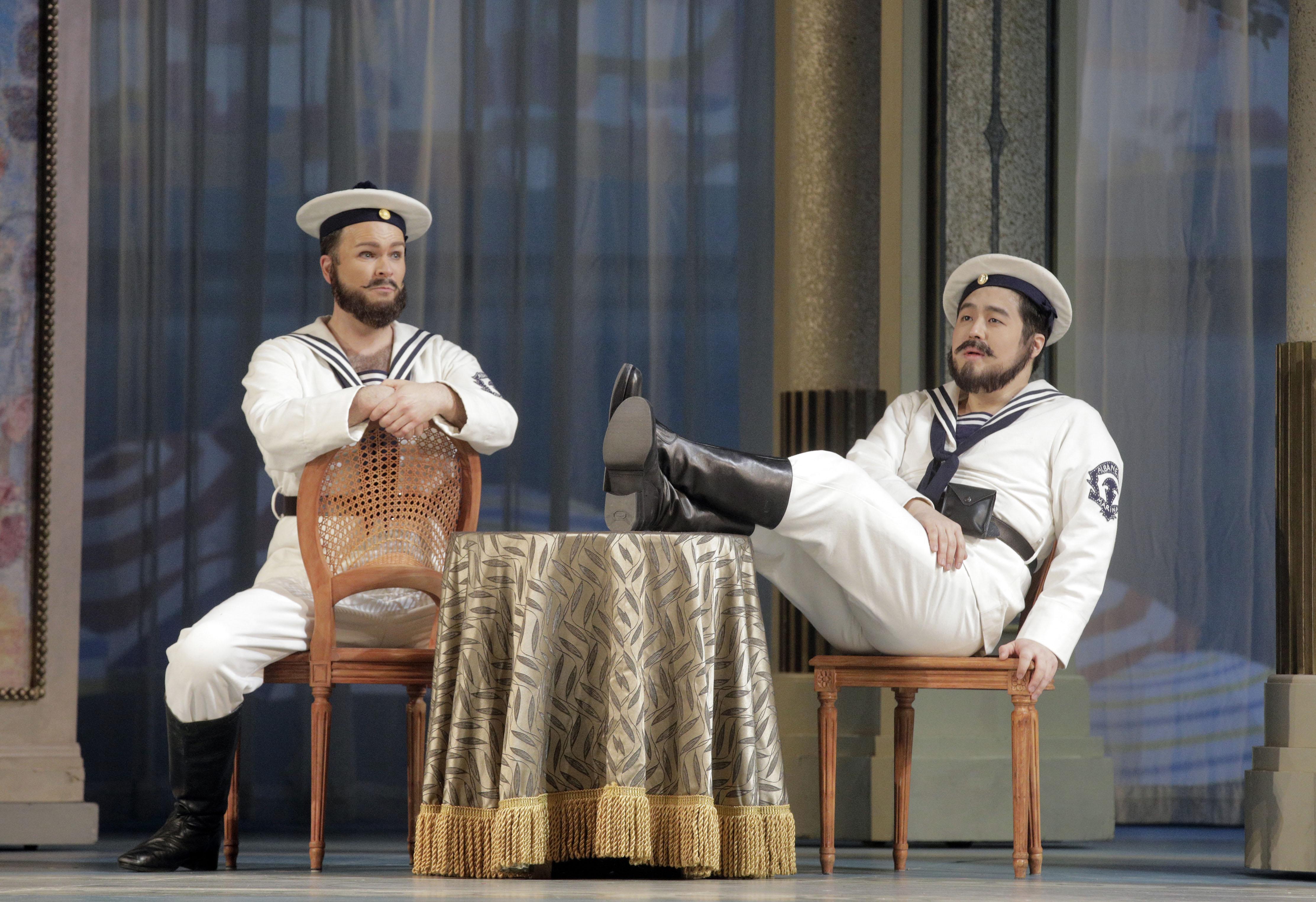 Joshua Hopkins and Andrew Stenson in "Cosi fan tutte." (Credit: Cory Weaver)
When told their lovers have been called off to war, the sisters are distraught. And when, very soon, they are confronted by two Albanian sailors (their lovers, in ridiculous disguise), they initially reject them, despite the sailors' mock suicide attempts. But Despina finally urges them to seize the day, and wouldn't you just know it, each woman is drawn to the other's partner. Chaos and broken hearts ensue. So does a double wedding full of ambivalence.
Martinez's radiant soprano is infused with a poignant emotional intensity, and she suggests Fiordiligi's moral struggle with great honesty. Mezzo-soprano Crebassa, who moves with the fleet, mischievous grace of a dancer, is wonderfully flirtatious, using both her splendid voice and physicality in a way that suggests the more impish side of Mozart.
Stenson's tenor and Hopkins' baritone meld beautifully. Corbelli's baritone is ideally paired with an easy panache, and Tsallagova's terrific lyric soprano is perfectly matched to her portrayal of a worldly wise maid made for better things.
John Cox's original direction (expertly revived by Bruno Ravella) is sharp, clever and easefully modern. And conductor James Gaffigan's impeccable rendering of the score is exceptionally vivid and alive, with the Lyric orchestra in top form.
Designer Robert Perdziola's grand hotel lobby set, in art nouveau style, looks like an extension of the Civic Opera House's walls, and Chris Maravich's lighting brings out the sun and stars on a Riviera seaport and beach. Perdziola's costumes offer another treat with the women's elegant Edwardian gowns counterpointed by the blazing red uniforms of the chorus of bellboys and maids whose precision moves add just the right comic edge to this beguiling look at our fond but fickle hearts.

"Cosi fan tutte" runs through March 16 at the Civic Opera House, 20 N. Wacker Drive. For tickets ($49 - $319), call (312) 827-5600 or visit www.lyricopera.org. Running time: 3 hours and 25 minutes with one intermission.
---
Related stories: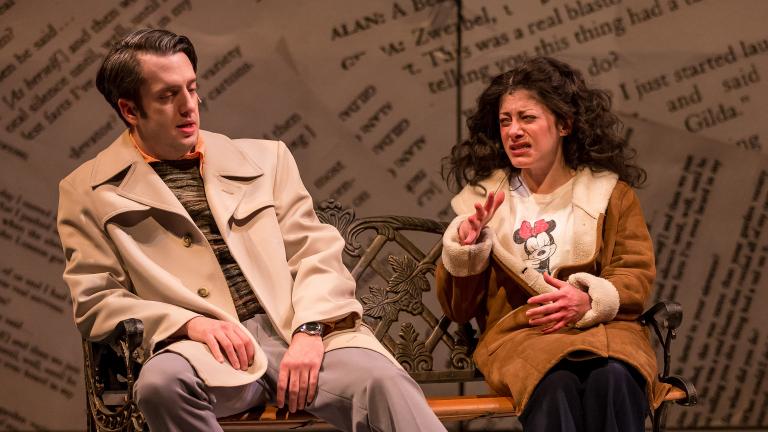 In 'Bunny Bunny,' Tapping Into Gilda Radner's Sad Clown
Feb. 15: You will catch only a brief glimpse of the big explosion of hair, but in "Bunny Bunny" at Mercury Theater Chicago you will fully feel the manic energy and rapid-fire comic responses of Gilda Radner.
---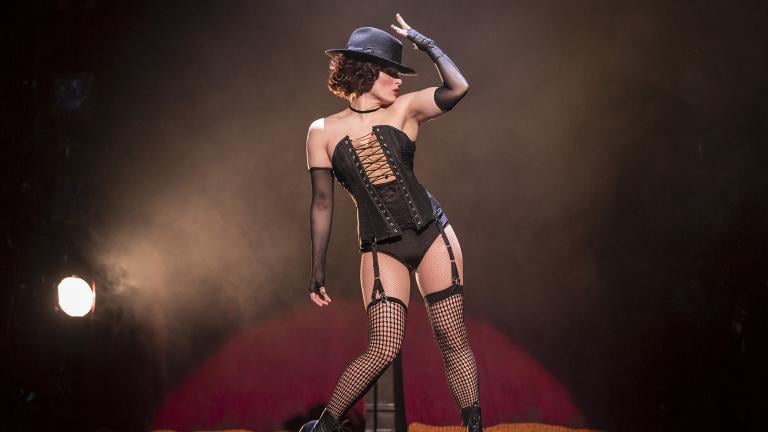 Historical, Personal Mesh to Stunning Effect in Paramount's 'Cabaret'
Feb. 12: In Paramount's revival of the 1966 musical, director-choreographer Katie Spelman not only finds a perfect balance between the personal and political, but fully captures the flamboyant decadence of 1930s Weimar Germany without exploiting the pure shock value of its sexual antics.
---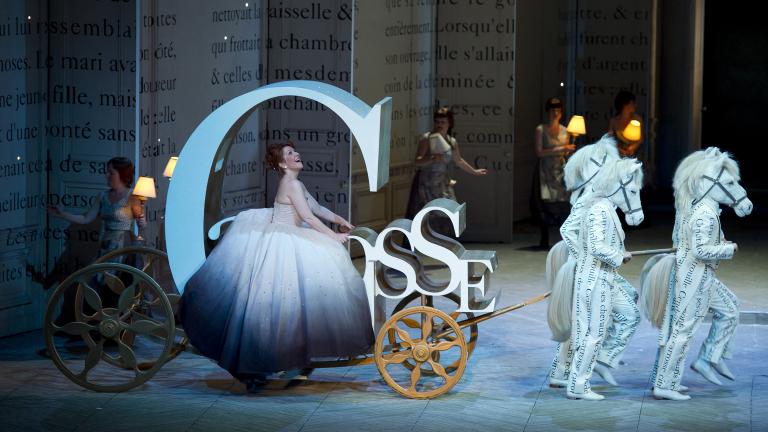 Vocal, Emotional Firepower in Lyric Opera's 2018-19 Season
Feb. 6: Lyric Opera of Chicago announces its 2018-2019 season, including Massenet's "Cendrillon" ("Cinderella"), a Lyric premiere of a new-to-Chicago production.
---